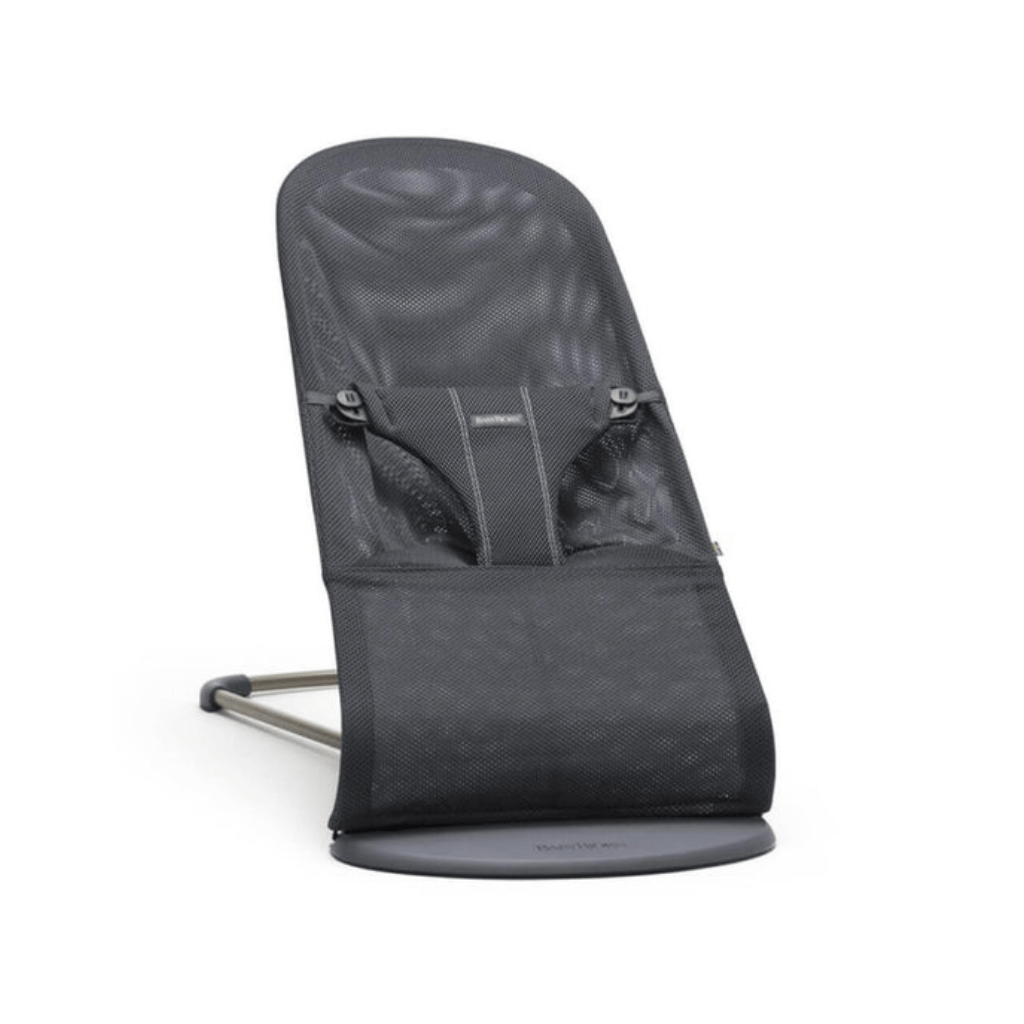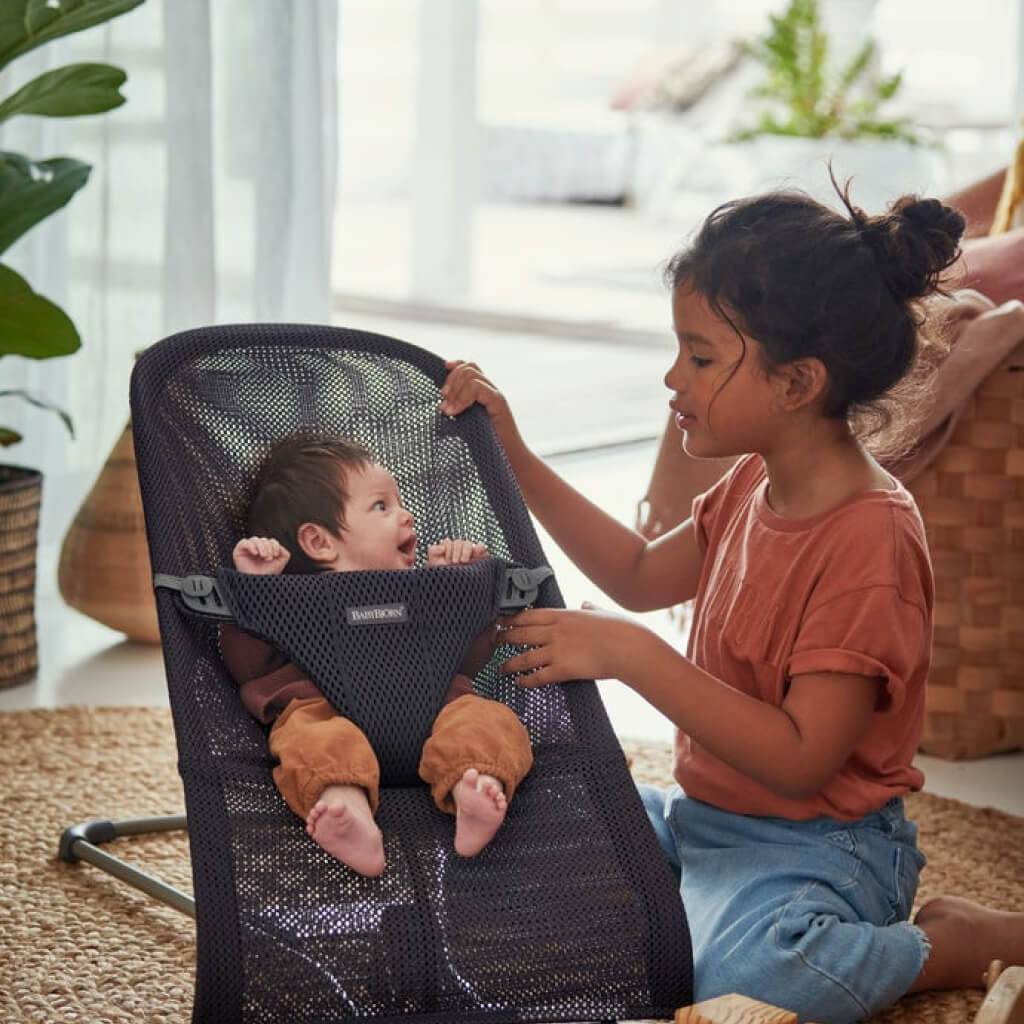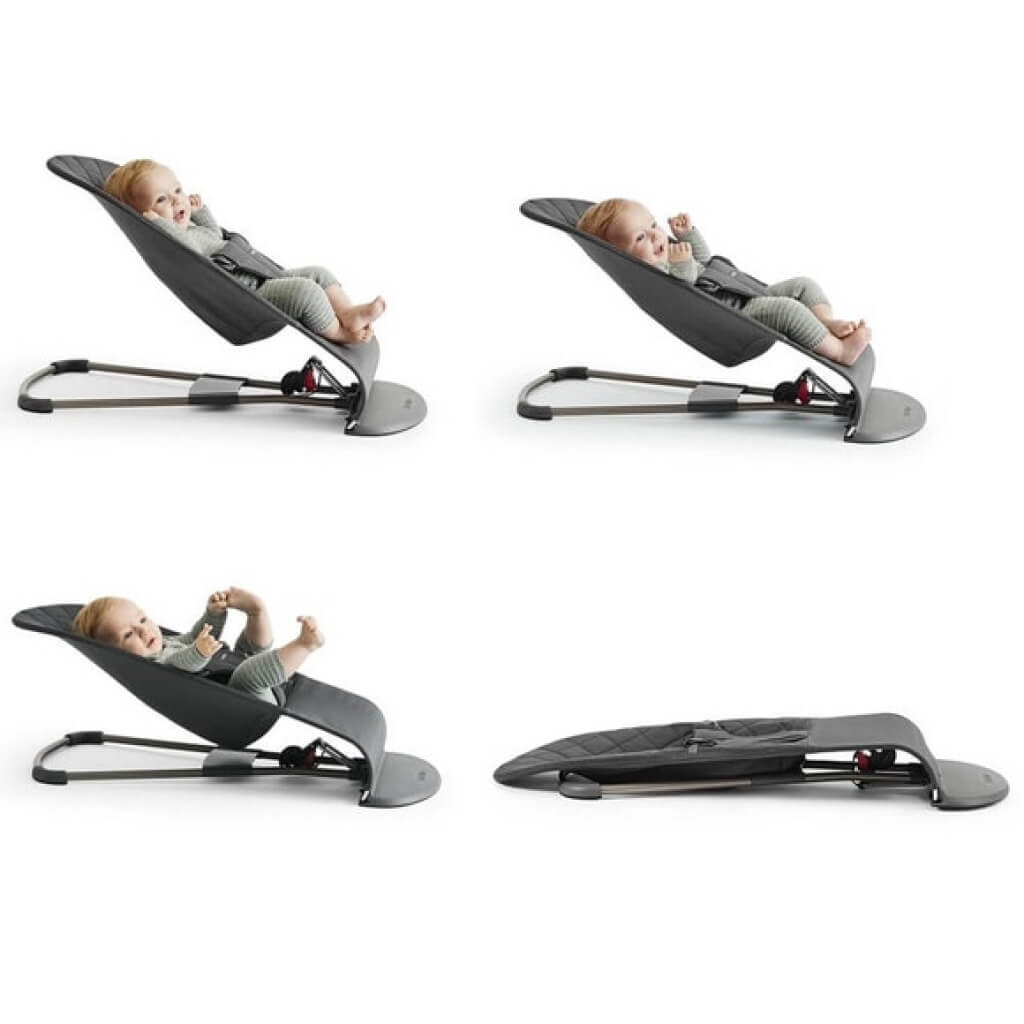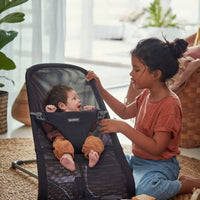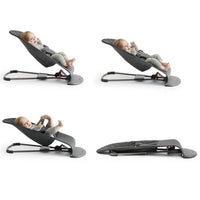 Description
Bouncer Bliss is  BABYBJÖRN's classic, award-winning baby bouncer in a new parent must have.

Your baby can rest or play safely in the bouncer while you get a chance to take a shower or prepare a meal. The Bouncer Bliss gives your baby a cosy place to both rest and play! The ergonomically shaped seat gives good support to your baby's back, neck and head.
Note: Bulky Good - Additional shipping fee applies

Features
3 positions -  Three different positions for play, rest and sleep.
Foldable - The baby bouncer is easy to fold up and takes up very little space when folded or stored. 
Natural bouncing - The bouncer is rocked by you or your baby's movements. 
Long period of use - When your child has learned to sit down without help, you can turn the fabric seat around and use the bouncer as a comfy children's chair.
Ergonomic design - The bouncer gives good support to your baby's back, neck and head. The fitted fabric seat distributes your baby's weight evenly, which is particularly important for young babies, whose muscles are not yet fully developed.
2 different materials - The fabric seat is available in two alternatives: a soft, comfortable quilted cotton and an airy mesh. Both materials are free from health-hazardous substances and approved according to Oeko-Tex Standard 100, Class 1 for baby products.
The fabric is easy to remove and machine washable.
Can be used from birth and up to the age of 2 years.

Care
No matter which material you choose, Bouncer Bliss is machine washable at 40°C. The fabric seat should be washed separately, but should not be tumble dried. Please use a mild, eco-certified detergent and strictly follow the dosing instructions. Do not iron or use fabric softener if you have a fabric seat in 3D mesh, as this will impair the quality of the fabric.
Please be aware that this item falls under our Bulky Goods Shipping policy and custom shipping rates depending on your location, do apply.