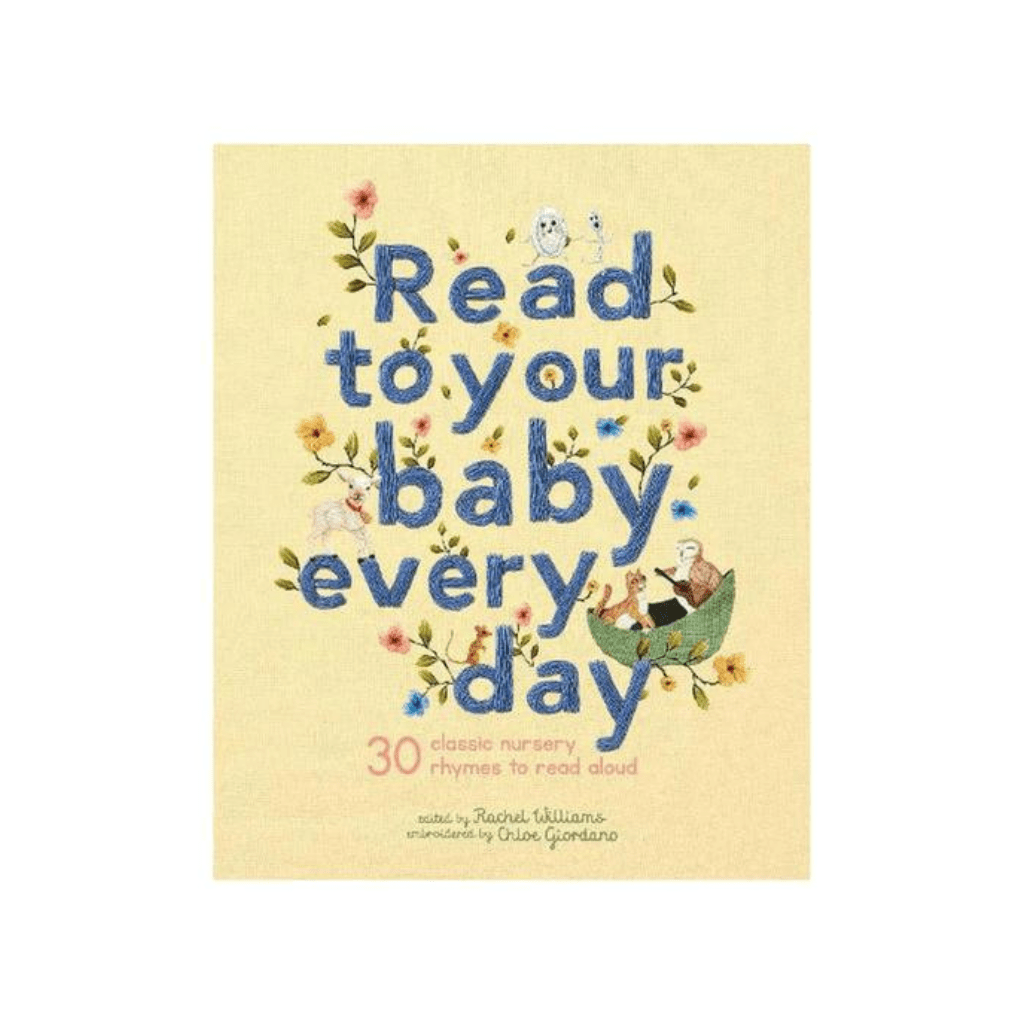 Description
A single volume of tried-and-tested nursery rhymes and songs for new parents to share with their baby, illustrated with charming embroidered artwork by Chloe Giordano.

Science tells us that babies develop best and connect with people and the world around them when they are spoken to, sung to and read to. Even when they're tiny, the sound of their parents' voices helps them make sense of the world and feel comfortable with new people and places. This treasury gives parents the opportunity to rediscover just how useful (and calming) 30 of the best-loved nursery rhymes are in one, handsome volume.

Bond with your baby and help them grow as you recite and sing these timeless rhymes: Hey, Diddle Diddle; Baa, Baa, Black Sheep; This Little Piggy; Hush Little Baby; Hickory, Dickory, Dock; Twinkle, Twinkle, Little Star; Little Bo-Peep; Pussy-cat, Pussy-cat; Row, Row, Row Your Boat; The Itsy Bitsy Spider; London Bridge; Mary Had a Little Lamb; One, Two, Buckle My Shoe; Humpty Dumpty; Rub-a-dub-dub; Pat-a-Cake; I Saw a Ship A-Sailing; Old MacDonald; Rock-a-Bye Baby; The Wheels on the Bus; I'm a Little Teapot; This Old Man; Jack and Jill; The Muffin Man; Little Miss Muffet; The Owl and the Pussy-cat; Here We Go Round the Mulberry Bush; Old Mother Hubbard; Pop! Goes the Weasel; Are you Sleeping.
Features
Hardback Book

Size 24 x 20cm