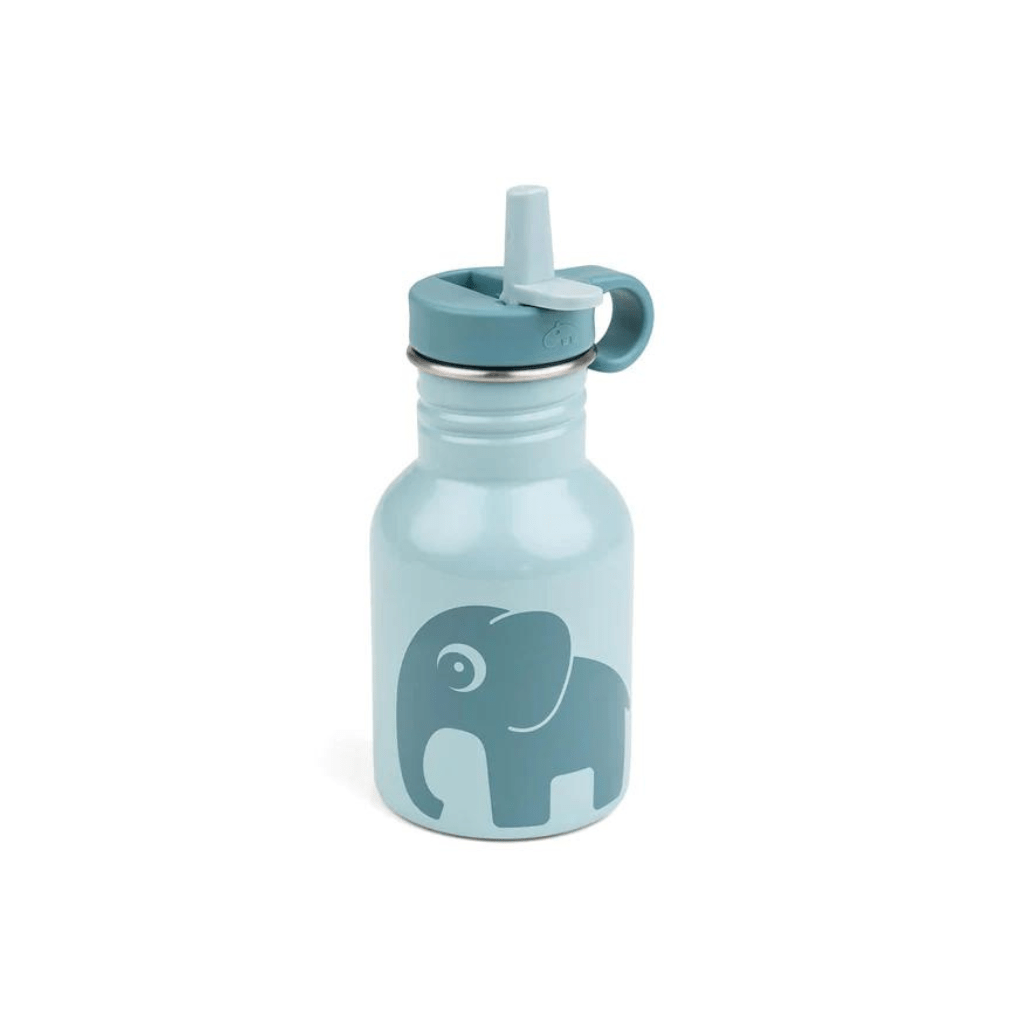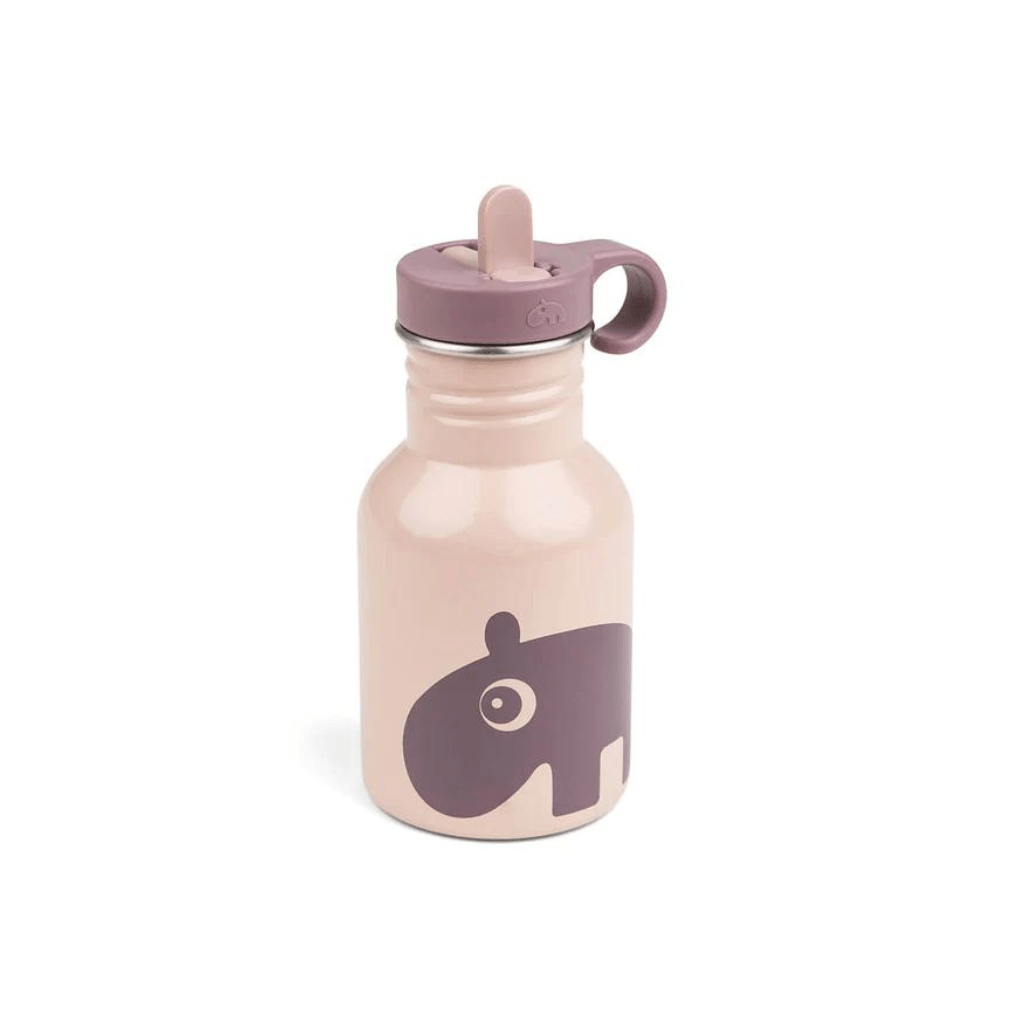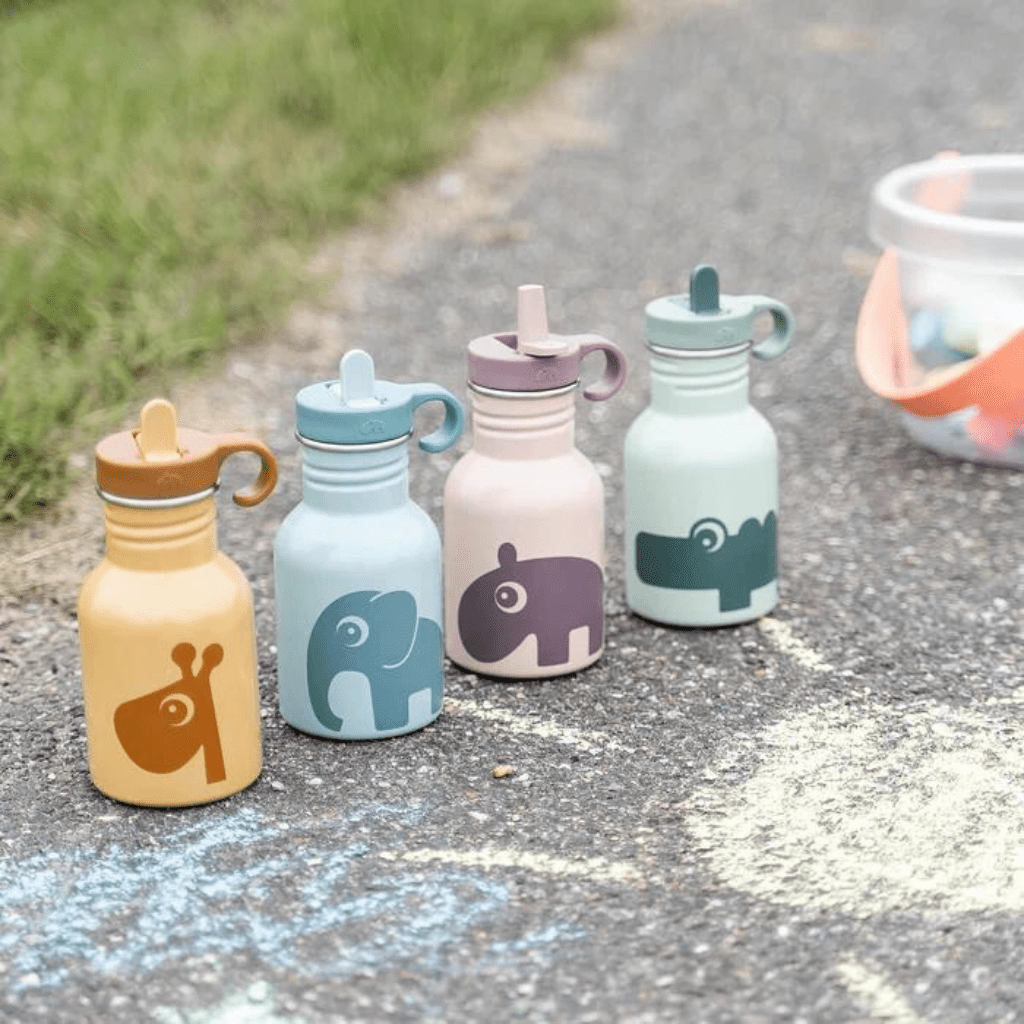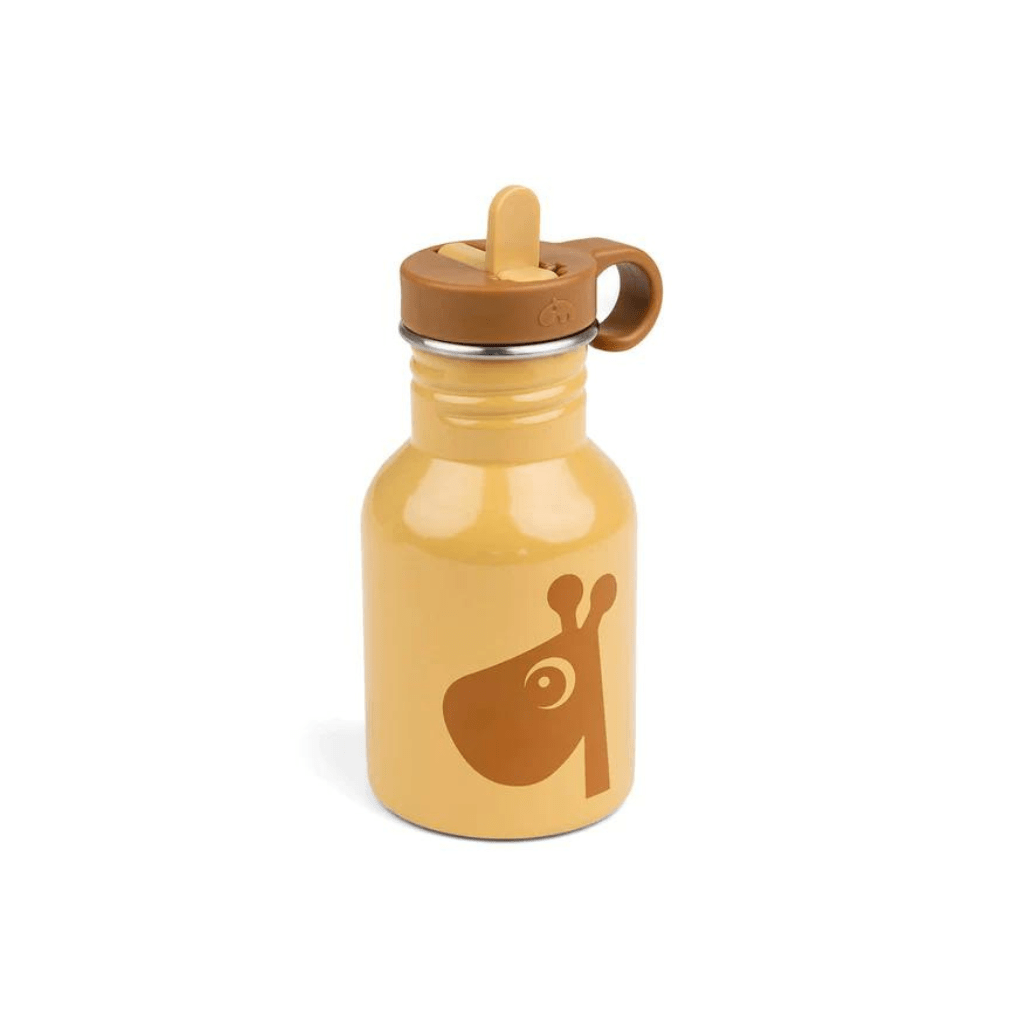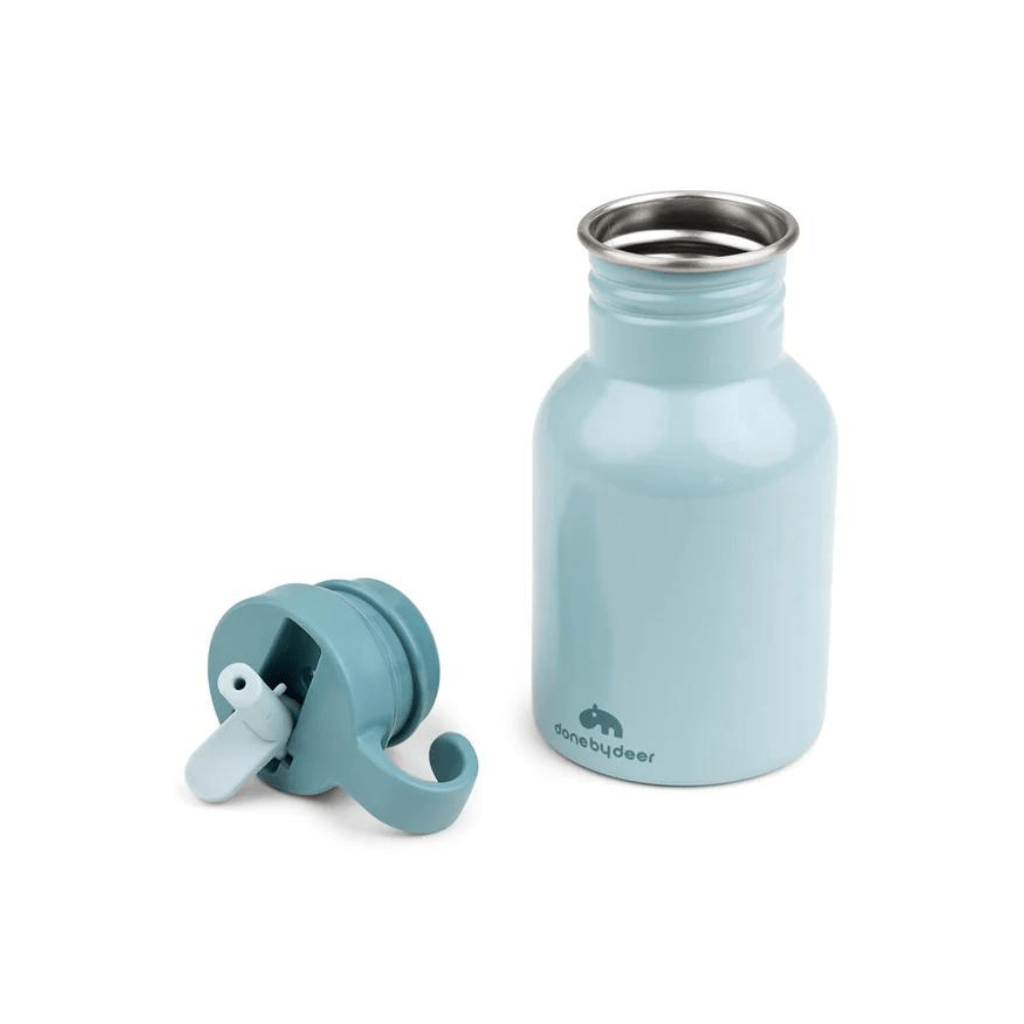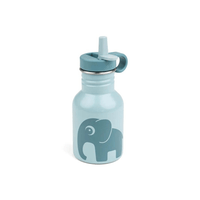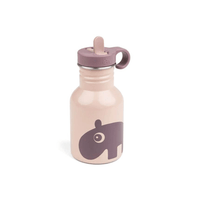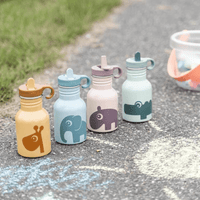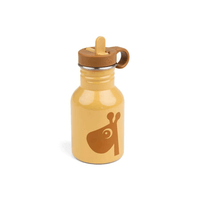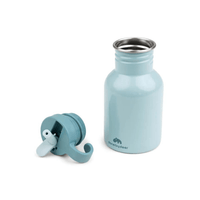 Description
The metal drinking bottle is sturdy and has a practical hideaway straw. It is perfect for the kids' backpack or at home in the garden for a bee-free drink in the summer. It comes with two straws.

The metal straw bottle is made of 18/8 steel which is great quality steel. This makes the bottle very durable and long lasting. There are no coatings on the inside of the bottle and it does not release any kind of flavor or chemicals.

Material
Bottle: stainless steel 18/8. Lid: PP. Straw: PP. Ring: Silicone.
Care
We do not recommend using dishwasher. Do not place in freezer. Do not use in microwave oven.
Size
Ø 7 x H 15 cm
350 ml.