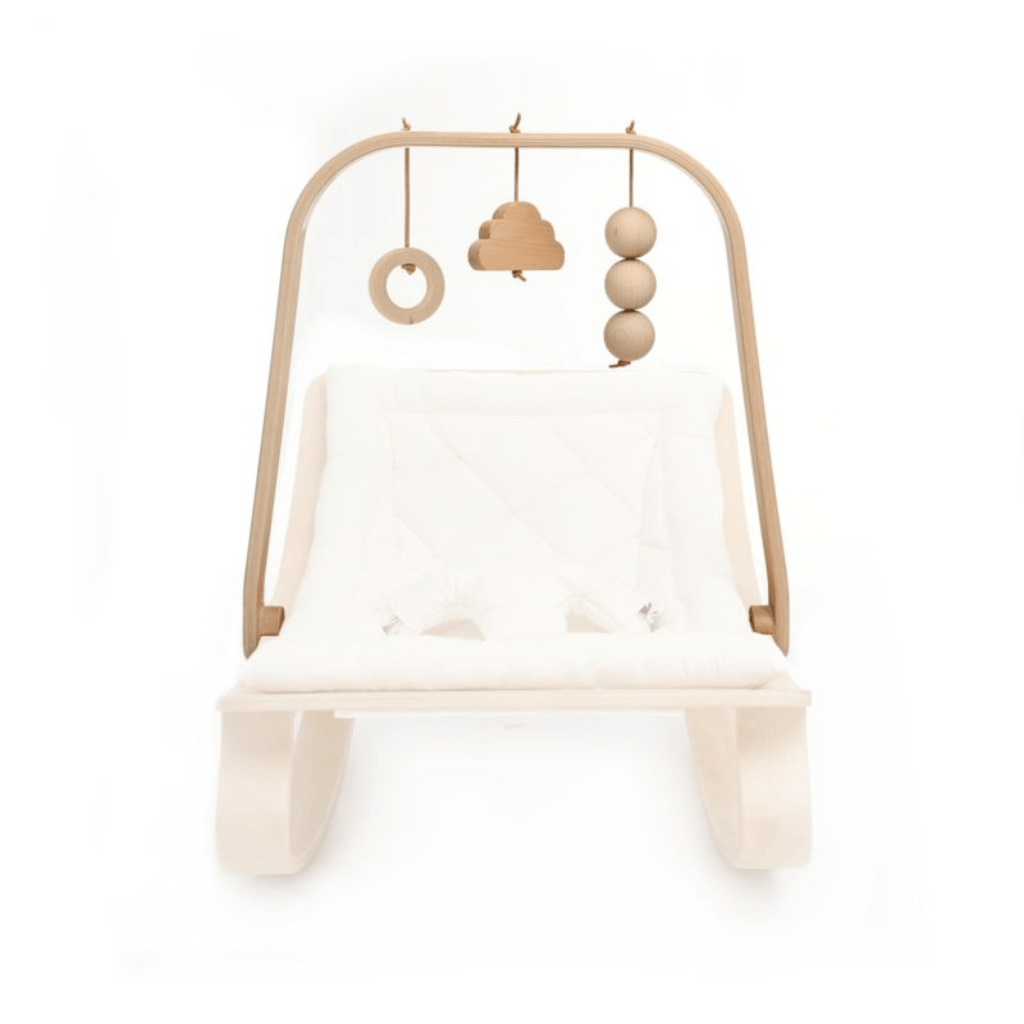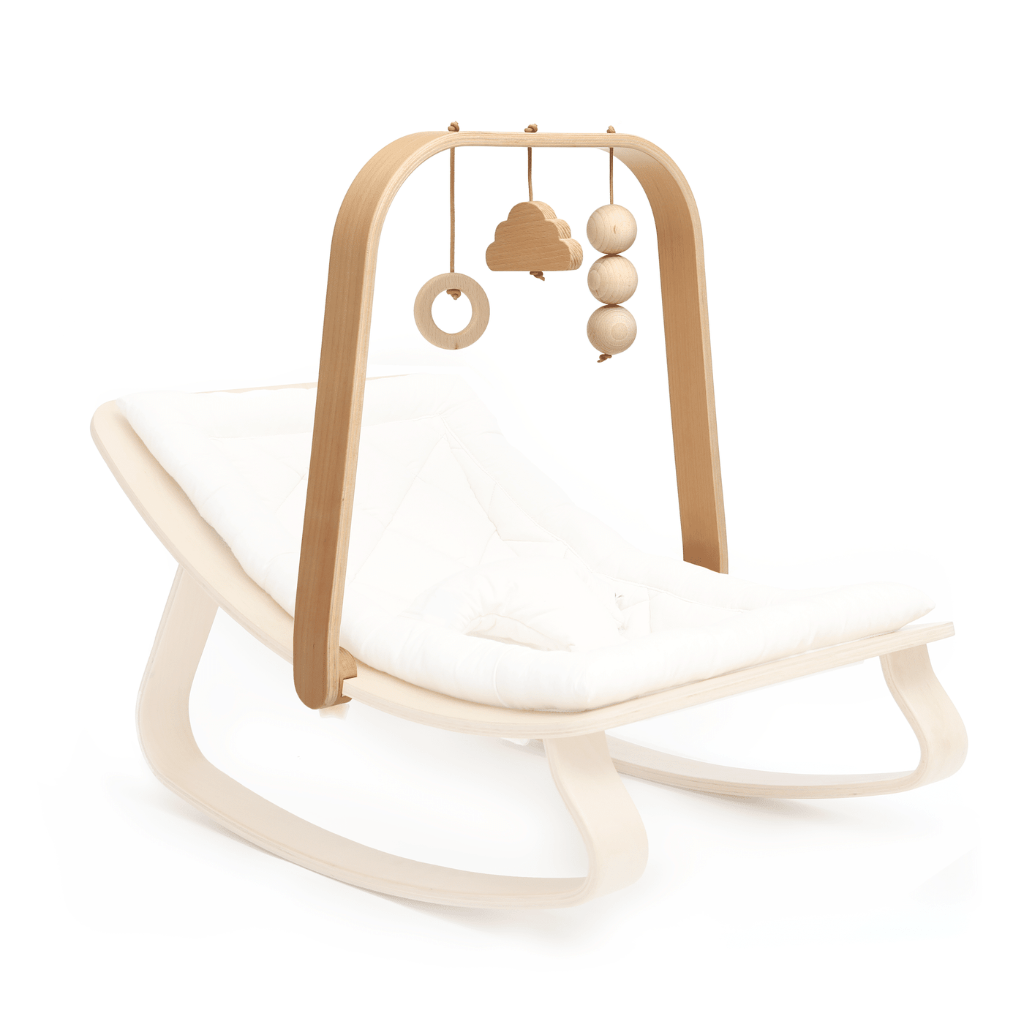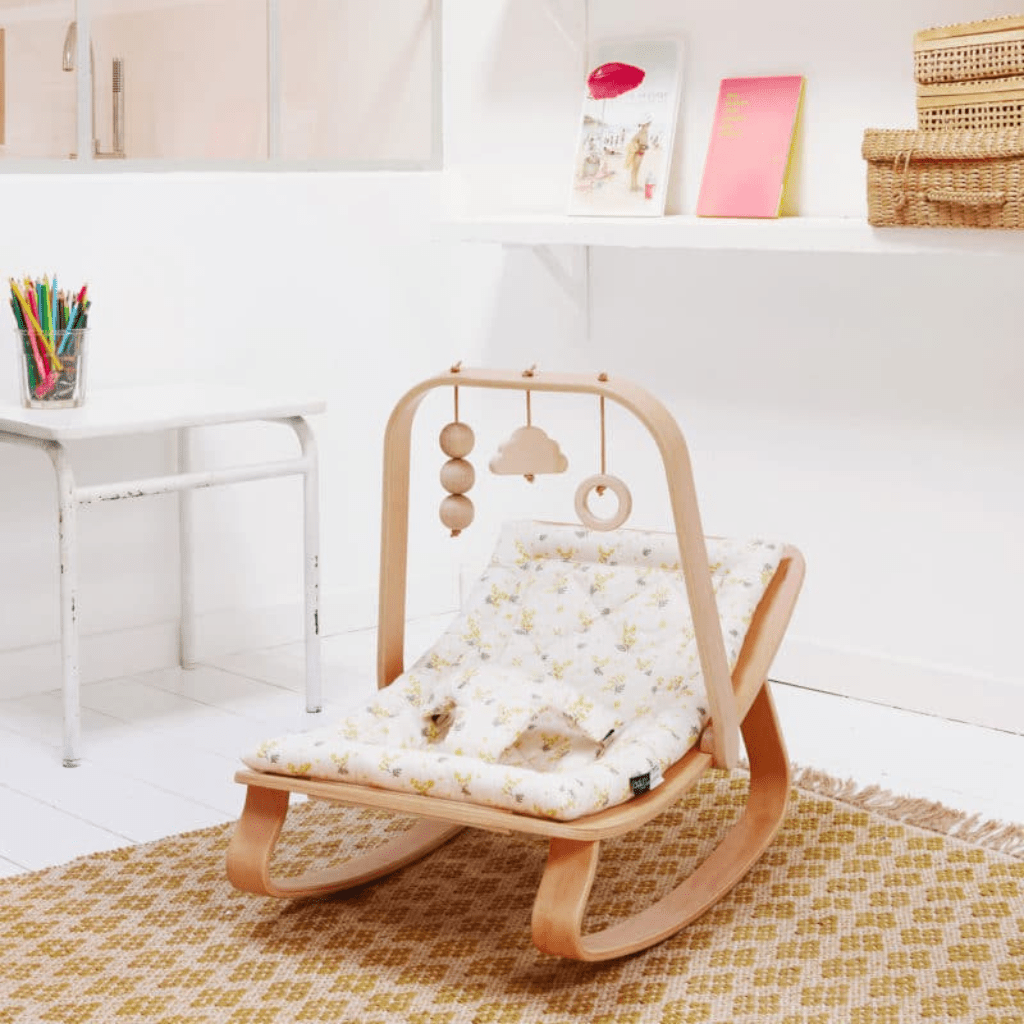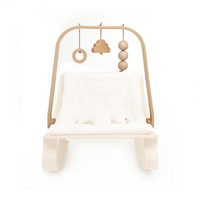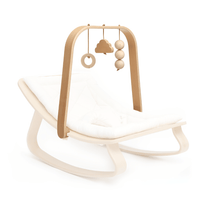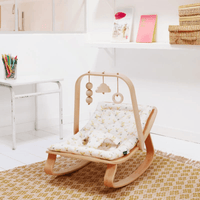 Description
The activity arch with its wooden toys was imagined for the LEVO rocker, it is ideal to stimulate the child from the birth. Its natural wooden toys: cloud, ring and wooden beads will allow the baby to be awakened and entertained in his LEVO.
Features
Dimensions: L 49 x W 44 x D 5 cm
Compatible with LEVO deckchair only
Complies with the European standard EN71-1
Composition: arch in beech plywood and toys in massive beech
Attachment system with 2 plastic wing screws supplied
Warning: The arch is not a handle and should not be used to move the chair
Care
Activity arch can be cleaned with a clean, dry and soft cloth. Never use liquids, solvents, thinners, alcohol, abrasives, etc.
Each box contains: 
1 arch in beech wood
3 wooden toys and 3 cords
1 bag of screws consisting of 2 butterfly screws
1 user manual
Please be aware that this item falls under our Bulky Goods Shipping policy and custom shipping rates depending on your location, do apply.