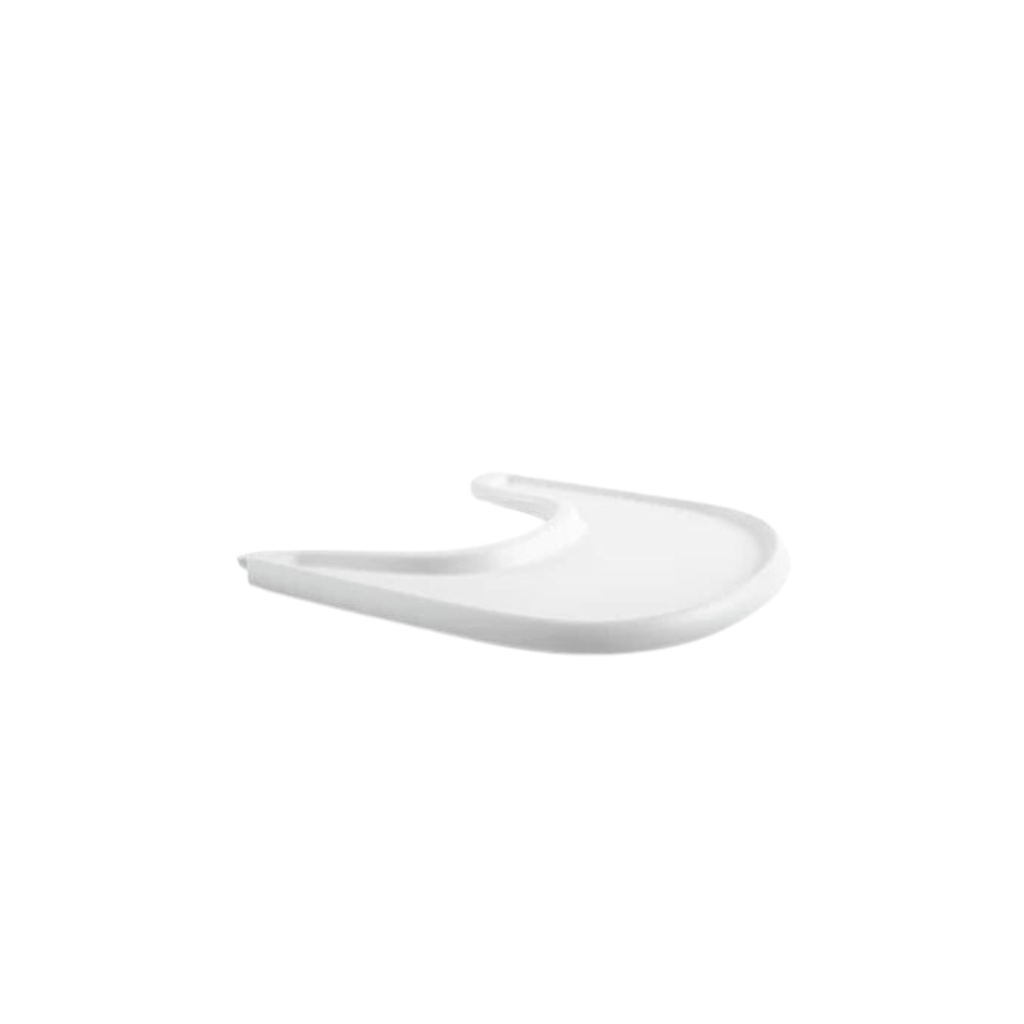 Description
The Tripp Trapp® chair is designed to fit right into your table, bringing your baby into the heart of your family. However, for certain occasions a tray that fits on the chair with Stokke® Baby set can be a valuable accessory. Turn your Tripp Trapp® into a stand-alone high chair.
*Please note that the Tray will need to be attached to the Baby Set. The Tray cannot be used without the Baby set on the Tripp Trapp chair itself.
Features

Provides added versatility to your Tripp Trapp® and home.
BPA-free plastic is easy to clean for quick spills
Designed to be used with the Tripp Trapp® Baby Set
Compatible with the Tripp Trapp® Baby Set from V2 onwards
The Stokke® Tray is not designed to hold the child in the chair. We recommend you always use the Tripp Trapp® harness integrated in the Baby set when your child is seated in the chair.
Tripp Trapp® Baby Set from V2 onwards. This accessory will not fit Tripp Trapp® chairs made prior to 2008 or older Kinderzeat configurations.