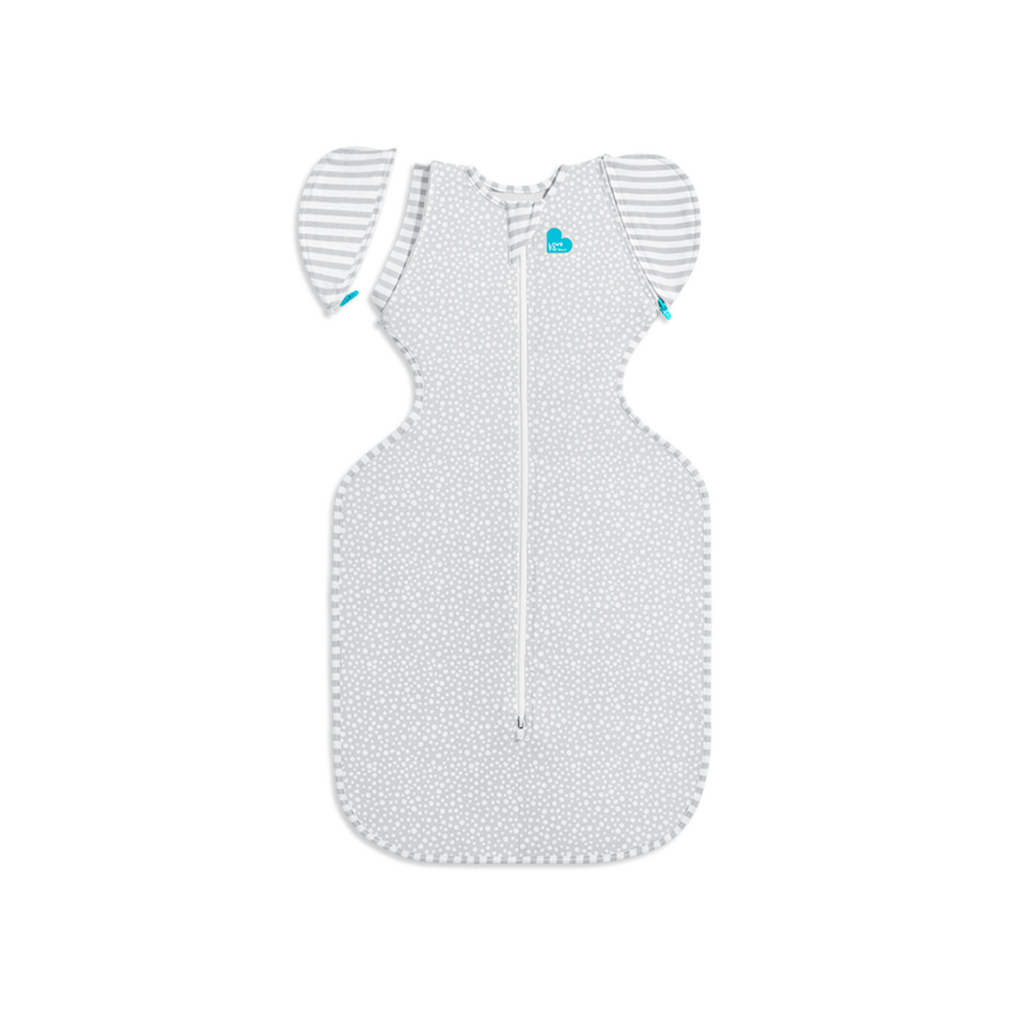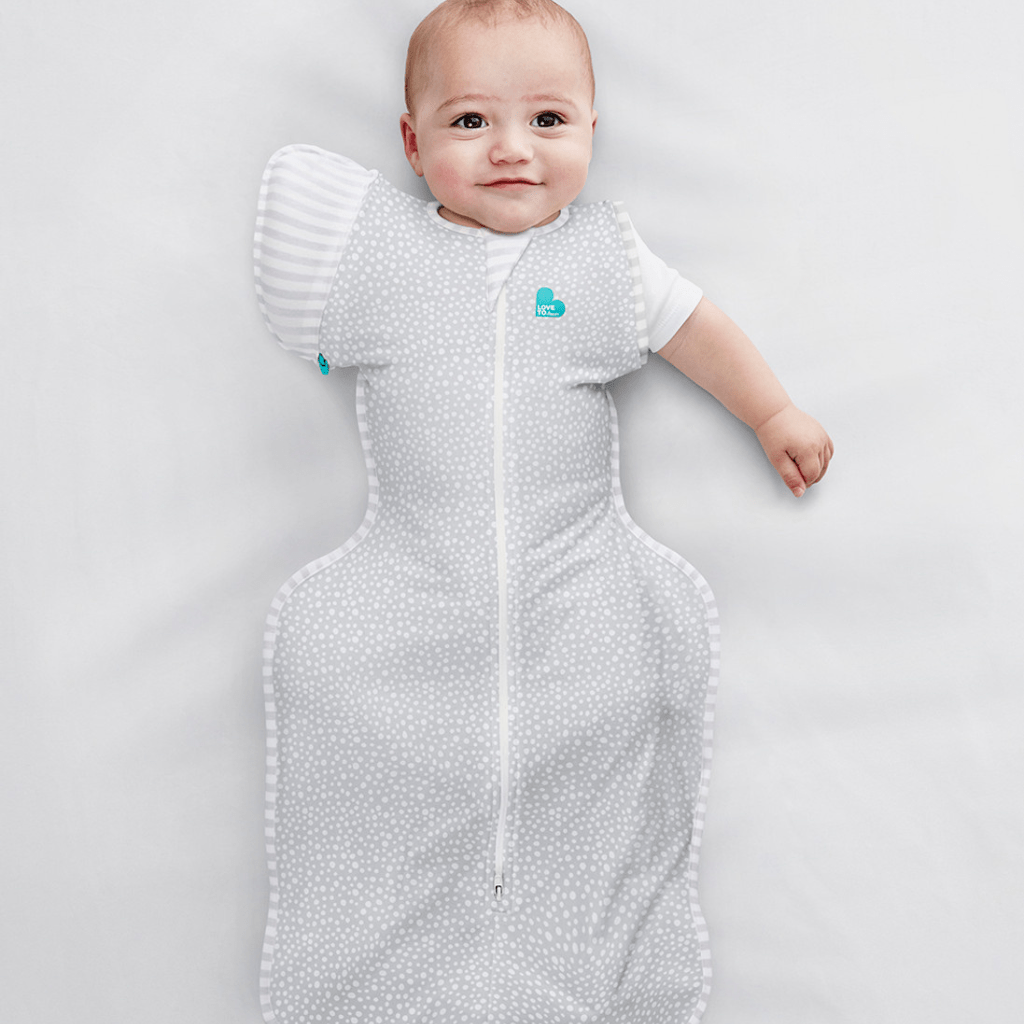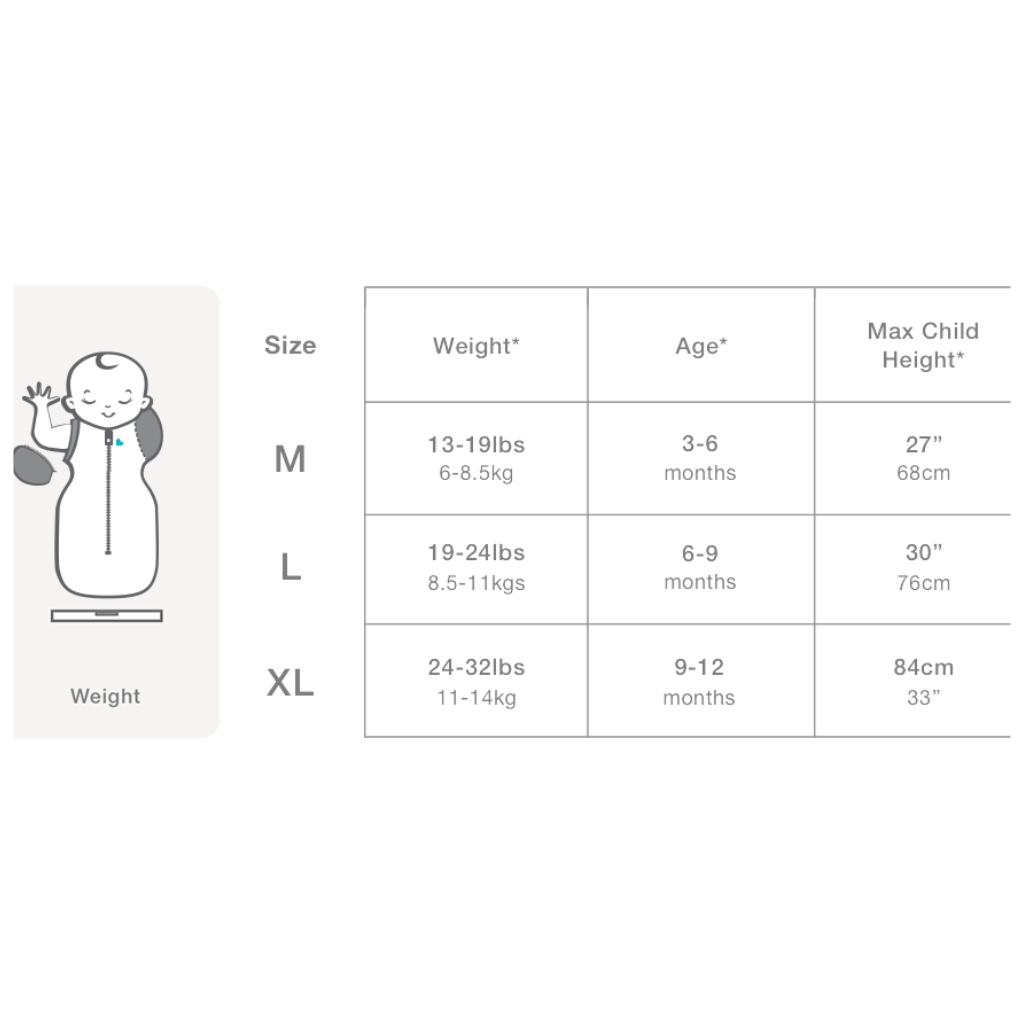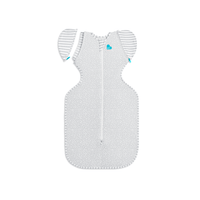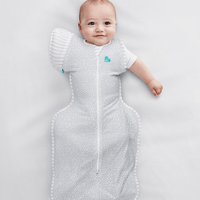 Description
Can be used to transition from any type of swaddle. The easiest & gentlest way to help your baby graduate from swaddling while maintaining the snug secure feeling of being swaddled. 1.0 tog is ideal for moderate temps 20 - 24°C/68 - 75°F.
Features

Gentler way to help your baby graduate from swaddling
Patented zip-off wings
Converts to a snug sleeping bag, maintaining the secure feeling of being swaddled
This product was previously called SWADDLE UP™ 50/50 ORIGINAL
1.0 TOG fabric is ideal for moderate climates
Ideal for room temperatures between 20°C & 24°C
Naturally temperature regulating
Single layer of fabric to reduce risk of overheating
Certified 'hip-healthy' design allows the recommended flexion for hips & legs
Twin zipper for easy nappy changes
No loose layers to kick off during sleep
Fabric content: 95% Viscose (From Bamboo) 5% Elastane
Fire Hazard Labelling: WARNING; HIGH FIRE DANGER KEEP AWAY FROM HEAT AND FLAME
Care

Wash before first use
Close zipper before washing
Warm gentle machine wash in wash bag with similar colours
Pull into shape after washing, before tumble drying/line drying
Tumble dry on low
Any garment with a tog rating of 2.5 or higher – tumble dry inside out on second cycle for quicker drying
Warm iron if necessary
Wash immediately after every use
Do not soak or bleach garment, iron zip or dry clean
TOG Guide
TOG stands for 'Thermal Overall Grade', which is a unit of measurement used to calculate the thermal insulation of a product, usually in the textile industry. Sleep garments are given a TOG rating according to the warmth they provide. Basically, the higher the TOG, the warmer the product. Note, a higher TOG rating doesn't necessarily mean a thicker garment.
To help parents understand which TOG values are right for differing room temperatures, a set of guidelines has been established as per below:
The table provides you with guidelines* around how to dress your baby based on the room temperature.
0.2 TOG - ideal for room temperatures between 24°C and 27°C
1.0 TOG - ideal for room temperatures between 20°C and 24°C
2.5 TOG - ideal for room temperatures between 16°C and 20°C
3.5 TOG - ideal for room temperatures below 16°C
Please note: The table is only a guide. All babies are different. The number of clothing layers may vary according to a baby's health, their physiology and the room temperature in the room. The care-giver must determine what is suitable.
Safety Standards & Certifications
All garments produced are INPAA approved, as well as certified to the relevant safety standards applicable to those particular garments.
The SWADDLE UP™ & SWADDLE UP™ TRANSITION BAG & SUIT are certified 'hip-healthy' by the 'International Hip Dysplasia Institute'.
Sizing

Ages, weights & child heights are approximate. For best fit result please select size according to your child's weight, not their height or age. You must stop using SWADDLE UP™️ TRANSITION BAG with the wings attached when your baby shows signs of trying to roll & transition to 'arms free' sleep.