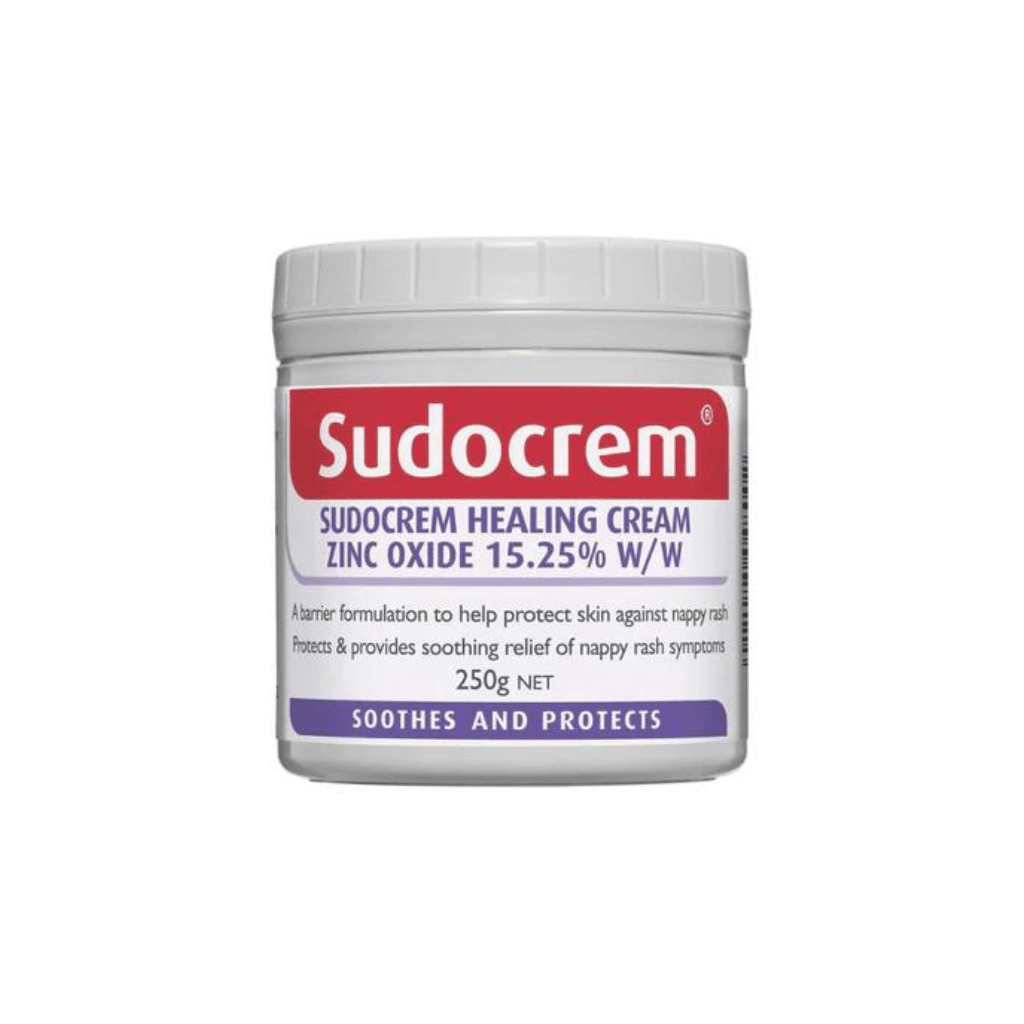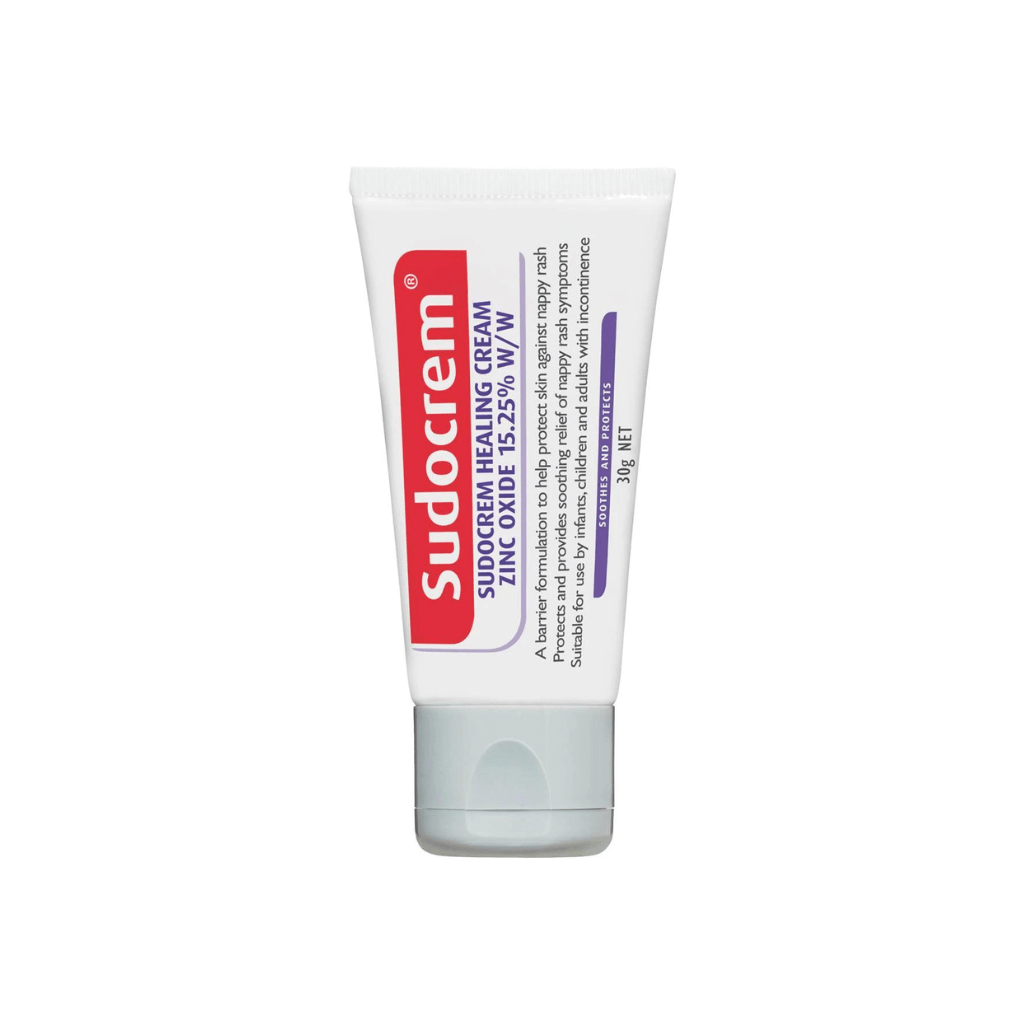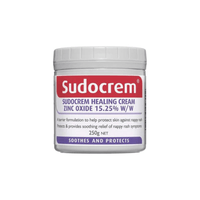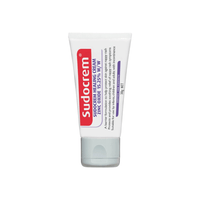 Description
Sudocrem Healing Cream is a barrier formulation to help protect skin against nappy rash. Protects & provides soothing relief of nappy rash symptoms.

Sudocrem Healing Cream soothes and heals the irritated area while protecting the skin from further irritation. Nappy Rash - Even the best cared for babies may experience nappy rash. Your baby's tender skin is delicate and can be irritated by stools, urine, humidity, detergents, soaps, alcohol and chemicals in lotions and oils.
Ingredients
Zinc Oxide 15.25% w/w
Contains: Benzoates and Benzyl Alcohol.

How to use
Apply thinly to clean, dry affected area as required. Sudocrem can be used as often as needed. If symptoms persist consult your healthcare practitioner.
Size

30g tube or 250g tub