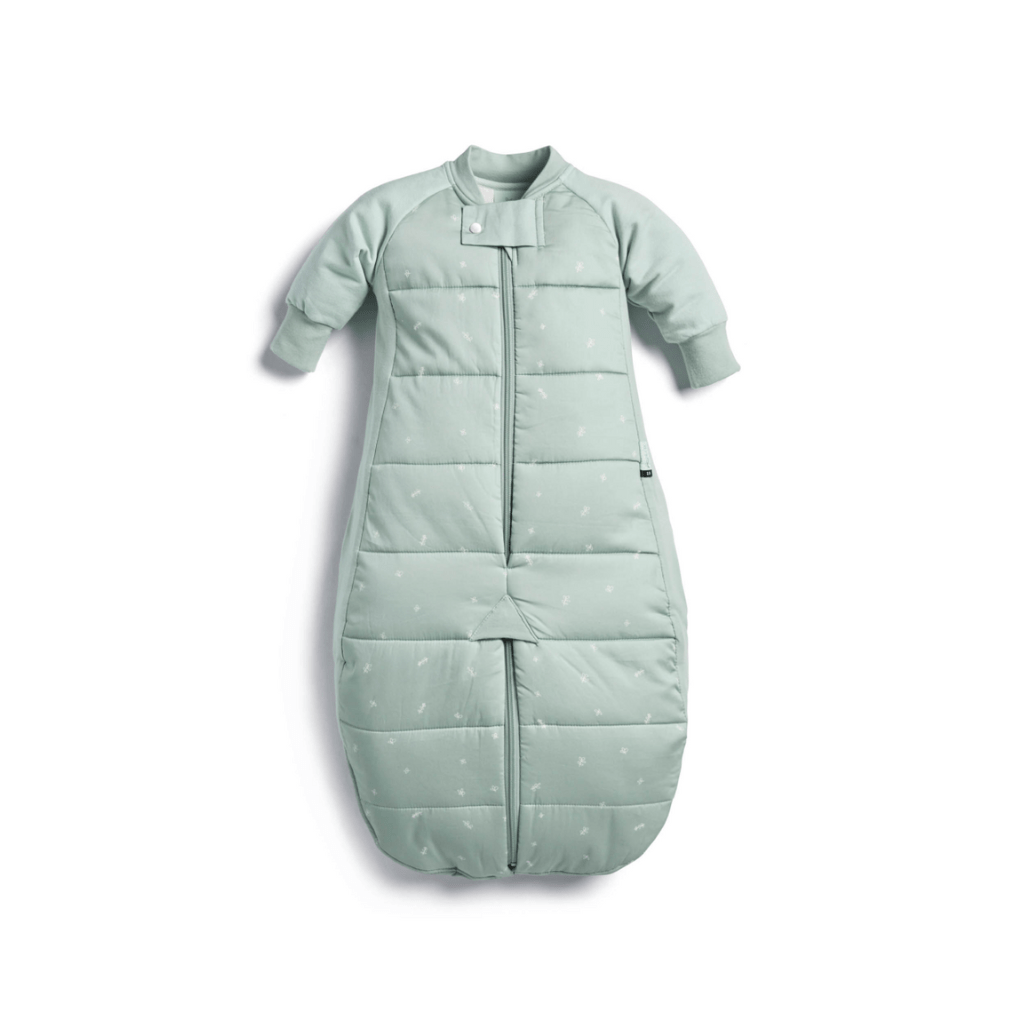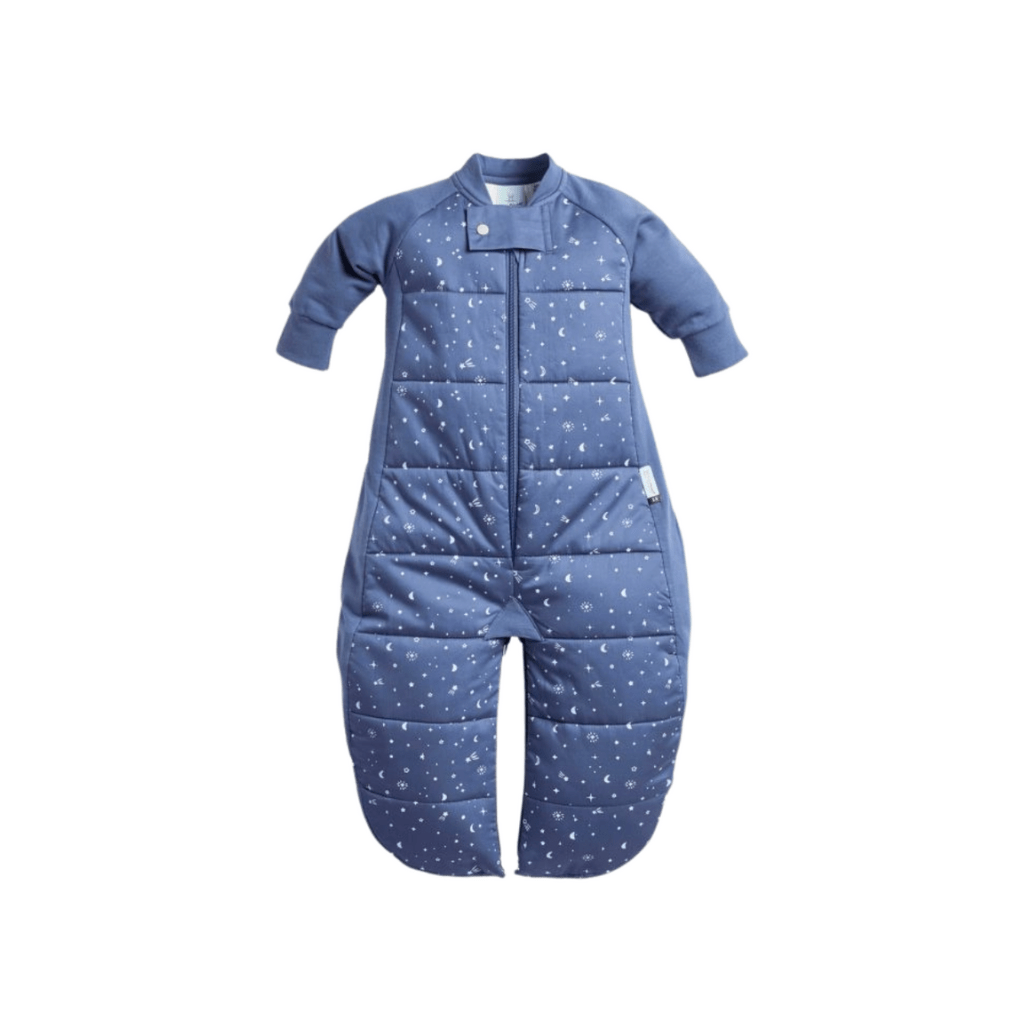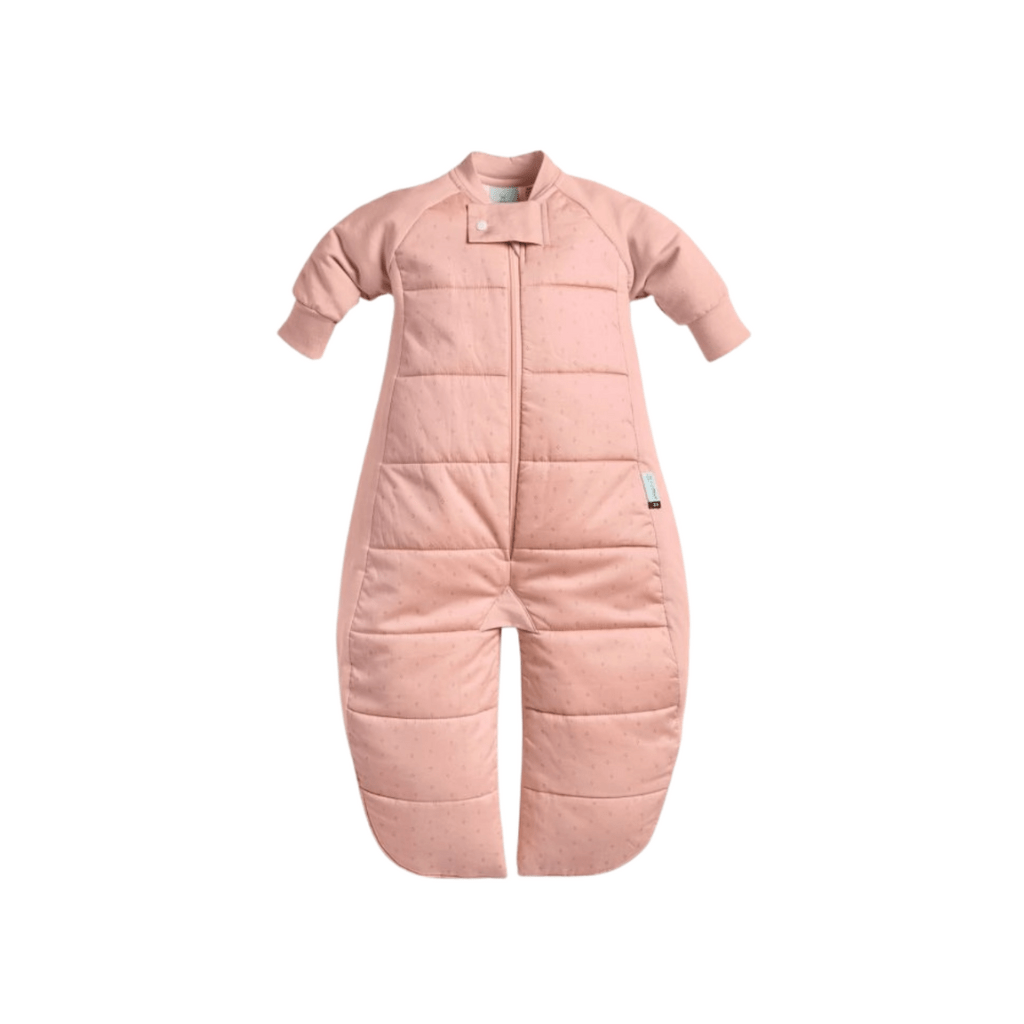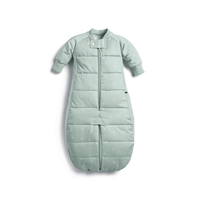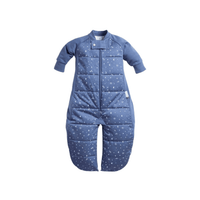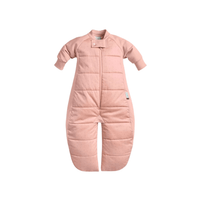 Description
The award-winning ergoPouch Sleep Suit Bag converts from a Sleeping Bag to a Sleep Suit with legs using the 4-way zippers. The perfect sleep solution for little wrigglers and movers who like more leg freedom in sleep, and toddlers/pre-schoolers transitioning from cot to bed. Perfect for nursery temperatures of 16-22 degrees.
The 400 thread count organic cotton outer has a silky smooth feel, and is made from an easy-care woven cotton fabric, similar to the feel of a flat sheet on your own bed. The stretchy side and shoulder panels are made from organic jersey cotton and ergonomically designed to allow your little one to move freely and prevent getting tangled during sleep.
In Sleep Suit mode (with legs), this is the perfect sleep solution for little wrigglers and movers who like more leg freedom in sleep, and toddlers/pre-schoolers transitioning from cot to bed. Whilst in suit mode, the product can also be used with a 5-point harness such as in a pram for day sleeps on walks or a car seat*. In Sleep Suit mode, the product provides comfort by not restricting the legs during sleep, and reduces the risk of cot climbing injury. Grip pads on the feet keep your little one stable if walking overnight. The four-way zippers provide ease of use for overnight toilet training. In either Bag or Suit mode, the product is hip-friendly for growing hip joints.
The 2.5 TOG Sleep Suit Bag is perfect for keeping a child warm during sleep in room temperatures 17-23°C / 63-73°F.
The TOG rating means that there is no need for additional blankets in the cot when using this product, making it a safe-sleep option. Parents can be assured the breathable GOTS certified Organic Cotton will help your child maintain an even temperature whilst sleeping, and prevent overheating. The stretchy organic jersey sleeves are a soft fleecy material and rated 1.0 TOG to provide extra warmth on chilly nights. The sleeves feature fold over cuffs and mitts for keeping fingers and hands warm too. Parents can follow the FREE room thermometer and What to Wear guide provided with the product, to layer appropriately underneath to keep their child warm.  Pairing this pouch with a TOG-rated layer, bodywear or pyjama's underneath.
The bell-shaped design is hip-friendly for growing hip joints, and the two-way zipper gives easy access for quick overnight nappy changes. All ergoPouch fabrics are dyed with non-toxic water based dyes, and come in trend-driven prints and colours to suit any nursery.
The Sheeting Sleeping Bag meets all safety standards in Australia and New Zealand and is reviewed by the Eczema Association of Australasia as a skin-friendly product
Features
GOTS certified organic cotton
Breathable Natural Fibres Silky Smooth
400 Thread Count Bell-shaped bottom
Arms-out sleeping
Two-way zip Certified non-toxic and skin-friendly
Machine washable
Material
Body: 100% Organic Cotton Lining: 100% Organic Cotton Filling: 100% Organic Cotton Side Panels: 95% Organic Cotton / 5% Elastane
Size
3-12M:Chest 31 cm, Length 80 cm. To fit: Weight 6-12 kg, Height 62-84 cm, Size 000-1
8-24M:Chest 33 cm, Length 90 cm. To fit: Weight 8-14 kg, Height 68-92 cm, Size 00-2
2-4Y:Chest 35 cm, Length 105 cm. To fit: Height 92-108 cm, Size 2-4
How to use
Lay Sheeting Bag on flat, low surface with zip open
Lay child on top of Sheeting Bag. Put arms through the arm holes and tuck legs into pouch, zip up.
To change a nappy or cool down child, zip open from the bottom of the pouch to release legs and lower torso. Zip closed again when finished.
Layer underneath for warmth as needed. Always sleep baby in a safe sleep environment.
Care
Gentle cold wash, Low tumble dry, Moderately Hot Iron, Dry cleanable, Do not use bleach-based stain removers on the garment.
Warnings
Ensure you buy the correct size for your baby's weight, to prevent the Bag from riding up around your baby's face.
For sleep only. Do not allow a child to walk around when wearing the Sheeting Bag.
Not suitable for use in a 5 point harness.
As this product is made from organic cotton and bamboo and is not treated with chemical fire retardants the following white fire label applies.