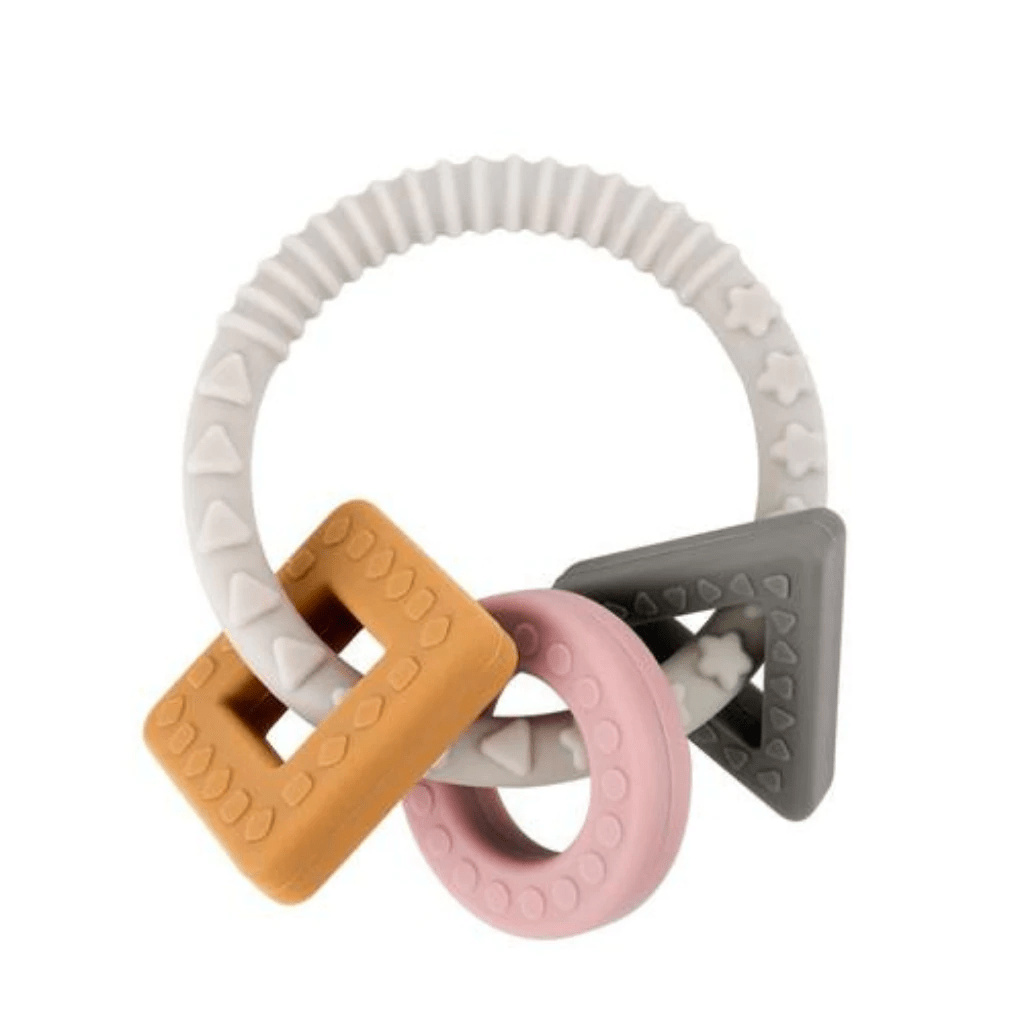 Description
The Haakaa Silicone Teething Ring is the perfect tool for little ones who are starting to teethe. Its easy-to-hold shape and soft silicone teething parts are thin enough to fit in your baby's mouth while still providing relief. You can also put this teething ring in the freezer to provide added cooling relief to those little aching gums!

Haakaa's specially-designed teething ring is BPA free, FDA approved and made from pliable, food-grade silicone. Silicone is a hypoallergenic and non-porous material, making it safe for teething. The ridged design helps to develop your baby's motor skills while providing safe, soothing relief from aching gums and new teeth.
Features
Made of 100% food-grade silicone that's safe for little mouths to suck and chew on, just like a bottle teat!
Gentle rattle effect and multiple colours to promote sensory development.
Soft, flexible and durable for rough little hands.
Easy-grip for your baby to promote hand-eye coordination and fine motor skills.
Raised bumps and ridges help soothe teething pain and itching gums.
Dishwasher and microwave steriliser safe.
Easy-care - just boil to sterilise!
BPA, PVC and phthalate-free.
Suitable for 6 months and up.
Care
Clean after each use. This product can be sterilised with any steam sterilising system or by boiling in water for 2-3 minutes. Do not use bleach-based agents to clean this product.
Please note: Check product condition regularly - replace if this product shows any signs of damage. Infants are to be supervised at all times while using this product. Please do not use this product for anything other than its intended use.