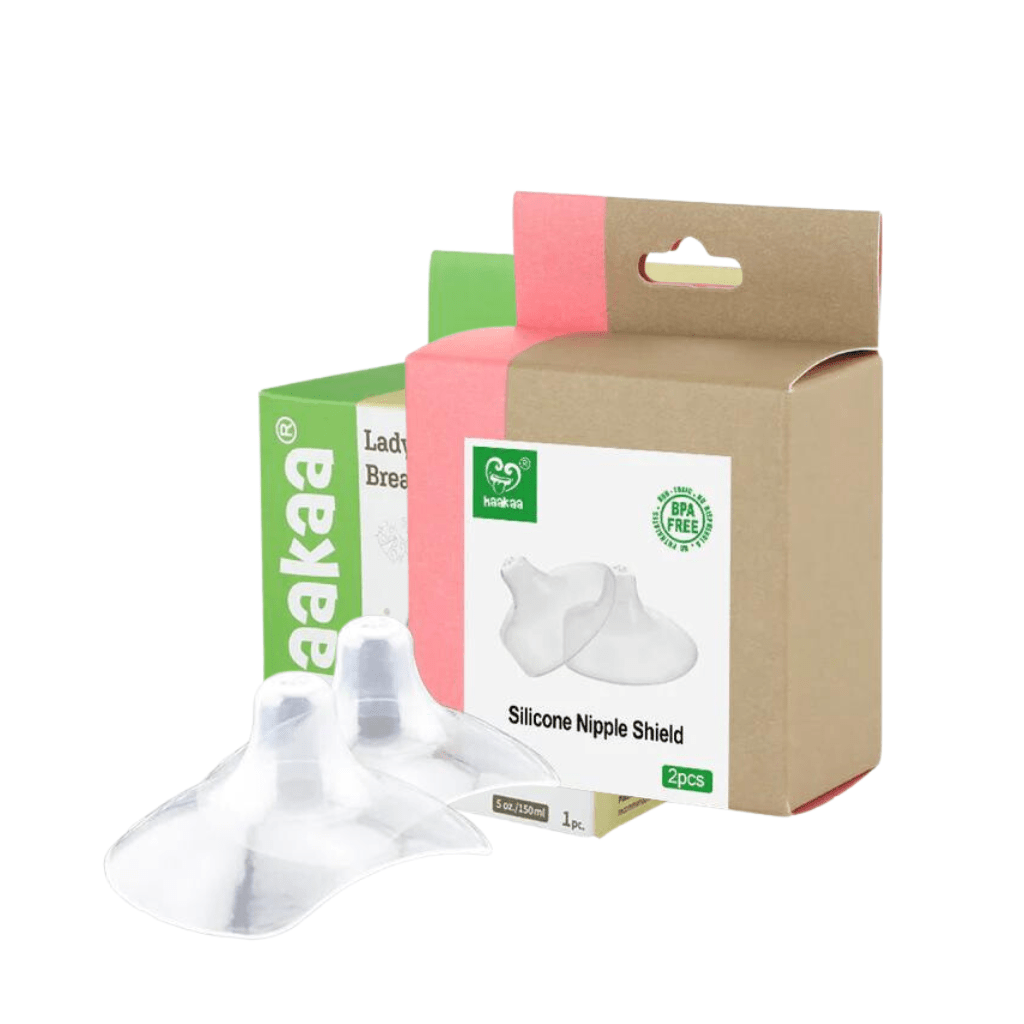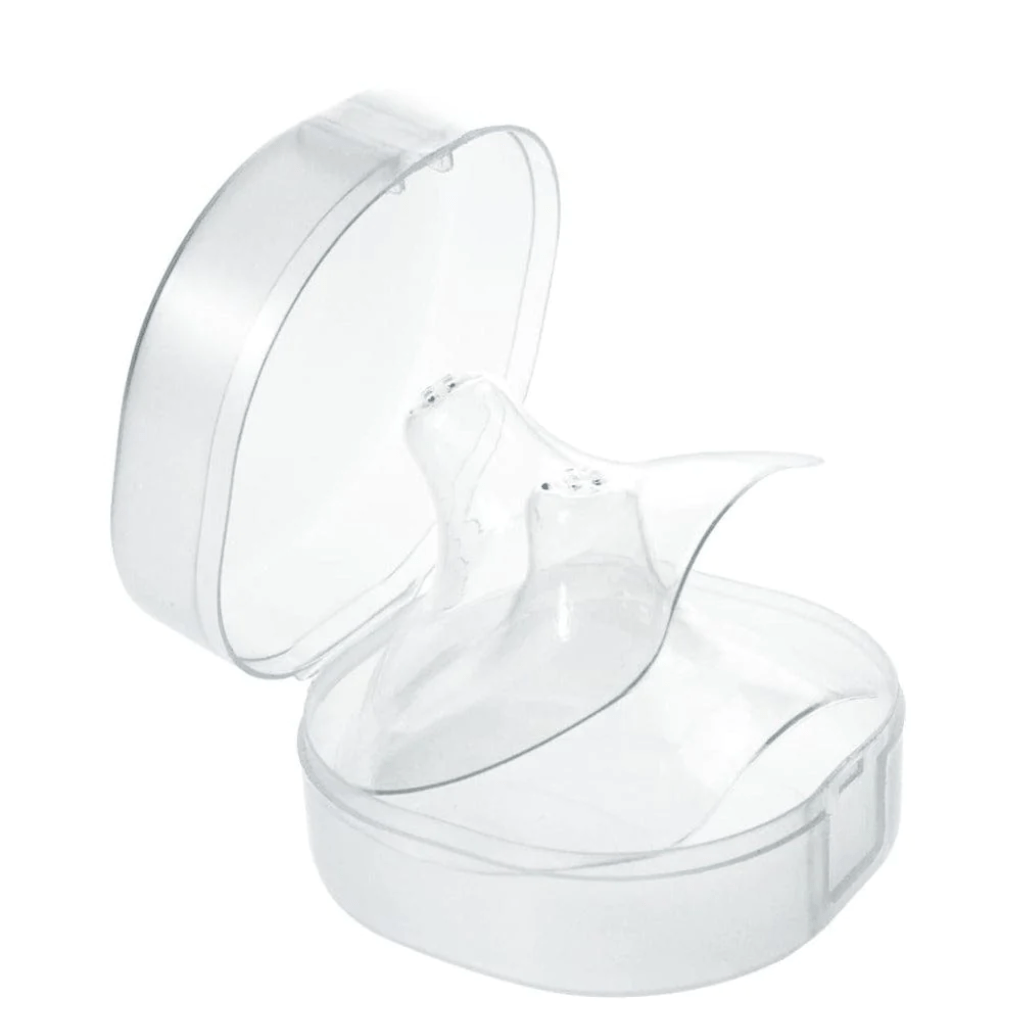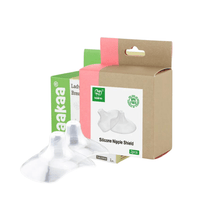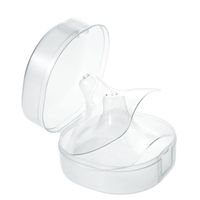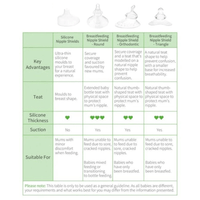 Description
Breastfeeding can require a bit of practice for most mums. During this time of learning your nipples can become sore and raw - Haakaa have the perfect solution!
The Haakaa Silicone Nipple Shields are an effective tool for helping mums who are having latch-on issues related to a premature or ill infant, flat or inverted nipples, tongue/lip tie, an overactive let-down or simply just getting used to the whole breastfeeding action.
Being ultra-thin the soft silicone moulds to your breast also warm with your body proving a natural and comforting feel for both mum and baby.
Features 
The unique shape and super thin silicone allow for more skin contact between mum and baby. Also warms with mum's body temperature for a natural feel

Ultra-thin, super-soft, flexible 100% food-grade silicone
BPA and BPS Free
Includes two shields and a protective case
Care
Wash before initial use. Recommend to hand wash in warm soapy water, rinse thoroughly and dry. Clean after each use. Can be boiled or steam sterilized. Store in a clean and dry place, and avoid direct sunlight.