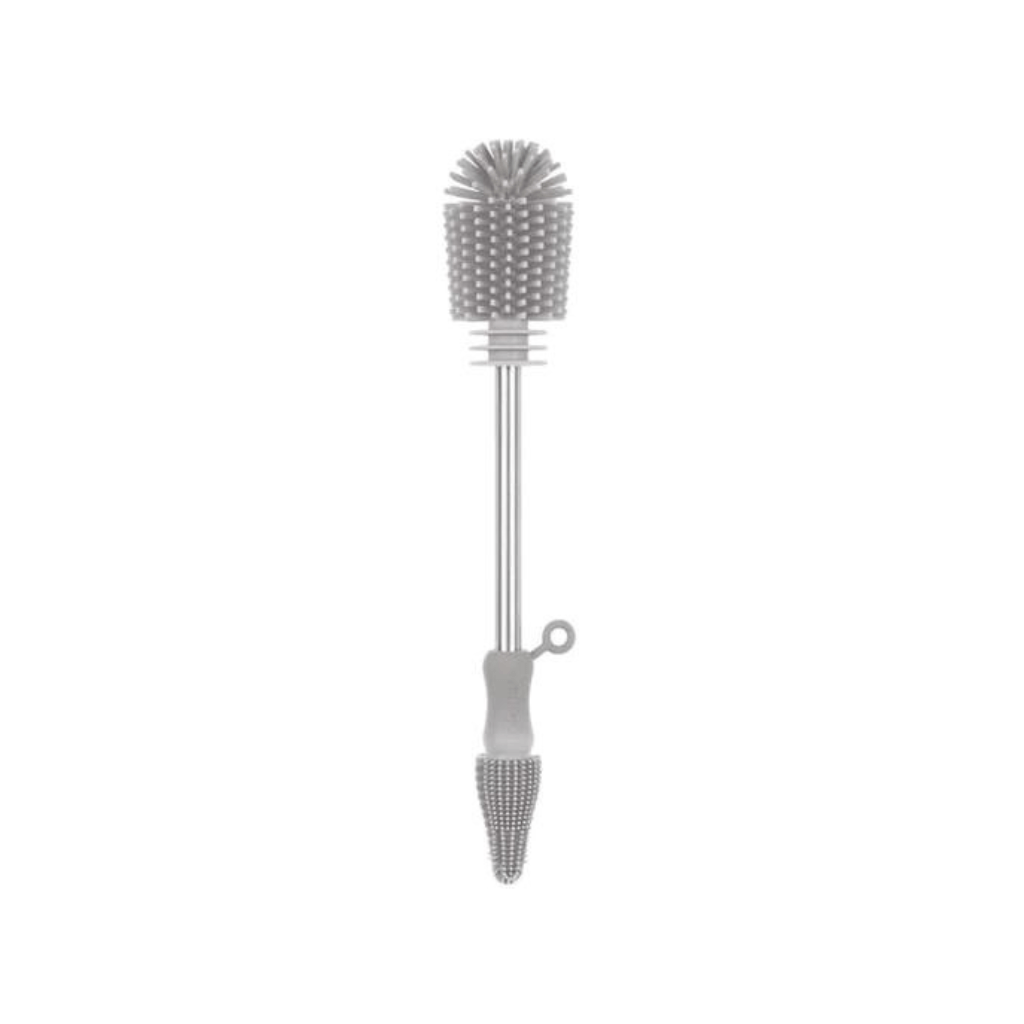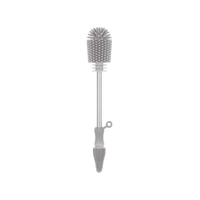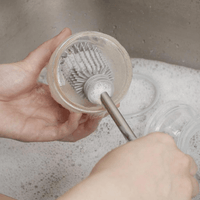 Description
Make cleaning easier with Haakaa's Double-Ended Silicone Brush! The soft, flexible and 100% silicone bristles provide a 360 clean. On one end is a brush head that's perfectly sized for scrubbing your pumps, bottles, milk storage bags (and any general kitchen items), and on the other is a thinner conical brush head with an angled tip to reach into the corners of your bottle teats, milk collectors and more! This brush is made to last, unlike plastic dish brushes that accumulate food particles, are prone to bad smells, and need frequent replacing.
Care
The silicone brush heads are removable and can be boiled to sterilize them, making it easy to keep the brush clean and free from odours. It is recommended cleaning it with warm water or soapy water. To clean the double-ended silicone brush, detach the brush heads from the handle and clean separately. Do not boil stainless steel parts.

Check product condition regularly, and replace if these products show any signs of damage.

Do not store near any sharp objects.

Do not use this product for anything other than its intended use.

Store in a cool, dry place and avoid direct sunlight.