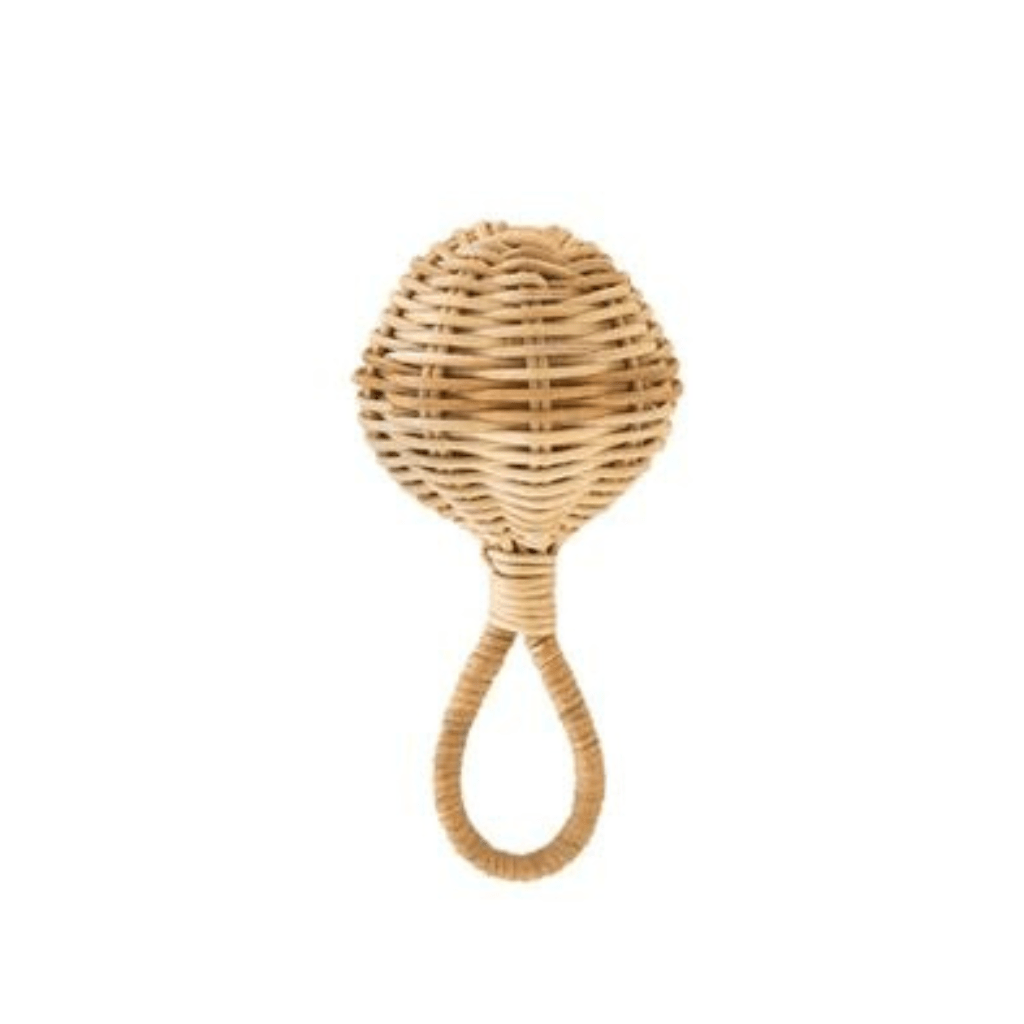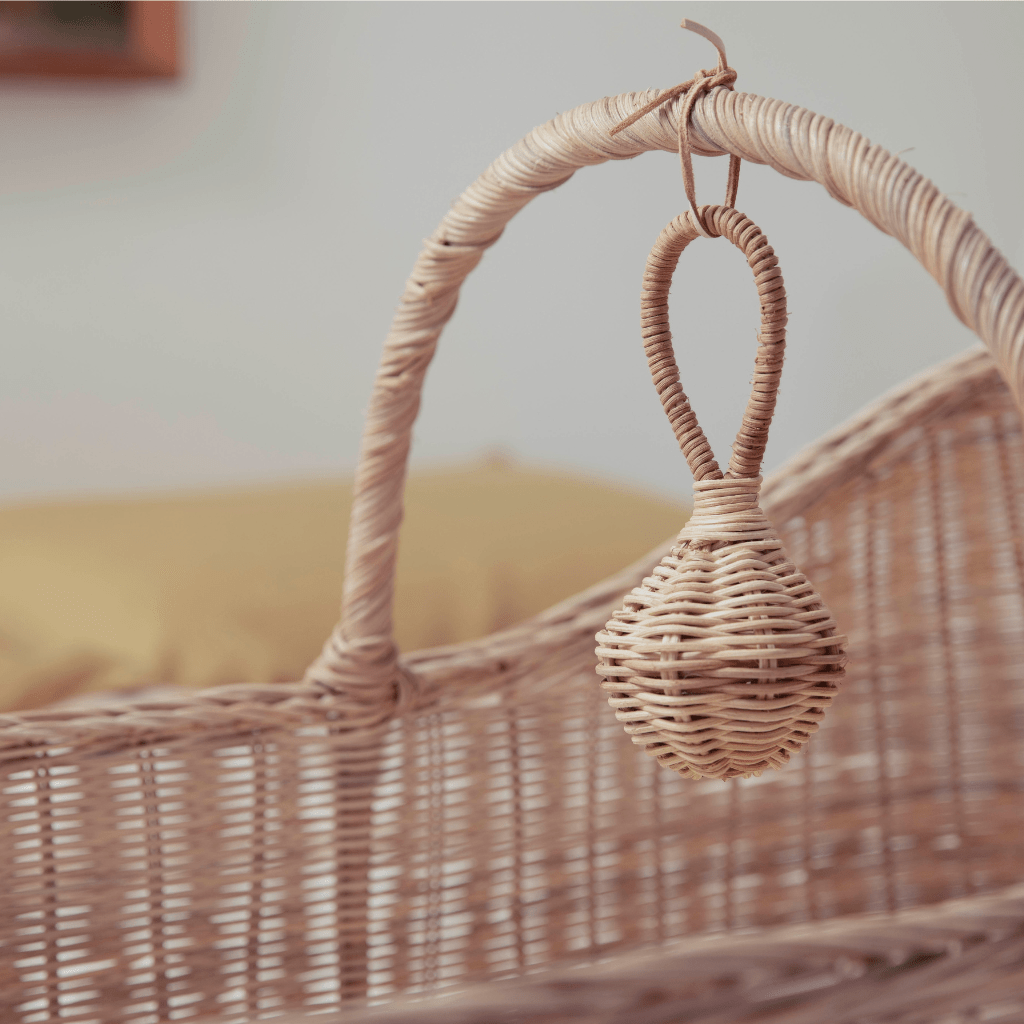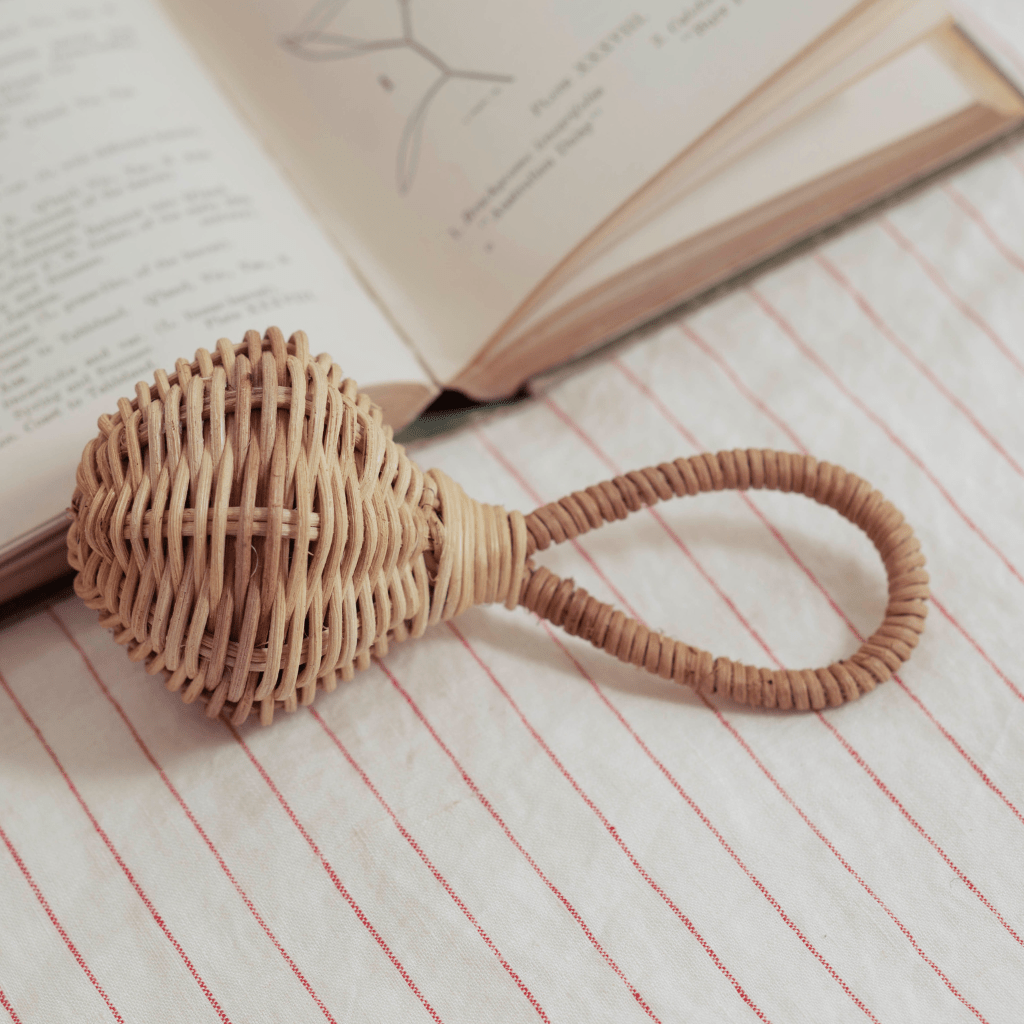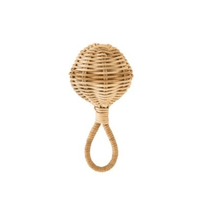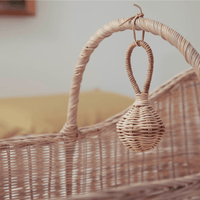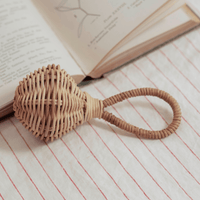 Description
The Raya Rattle is handmade from 100% natural Rattan and has the loveliest of jingles from the bell inside. Beautiful and tactile, use your favourite natural fibres to hang the Raya Rattle from the handle of Ollie Ella's Lyra Moses Basket to keep your little one entertained. A piece that will surely be treasured for years to come.

Did you know: The Raya Rattle also doubles up as the perfect Dinkum Doll accessory!

The Raya Rattle does not come with a string or twine for attachment.
Features
The Olli Ella Raya Rattle is not a toy, it is a decorative item

Handmade from 100% natural Rattan

Rattan contains small metal bell
Size
15cm x 7cm x 7cm