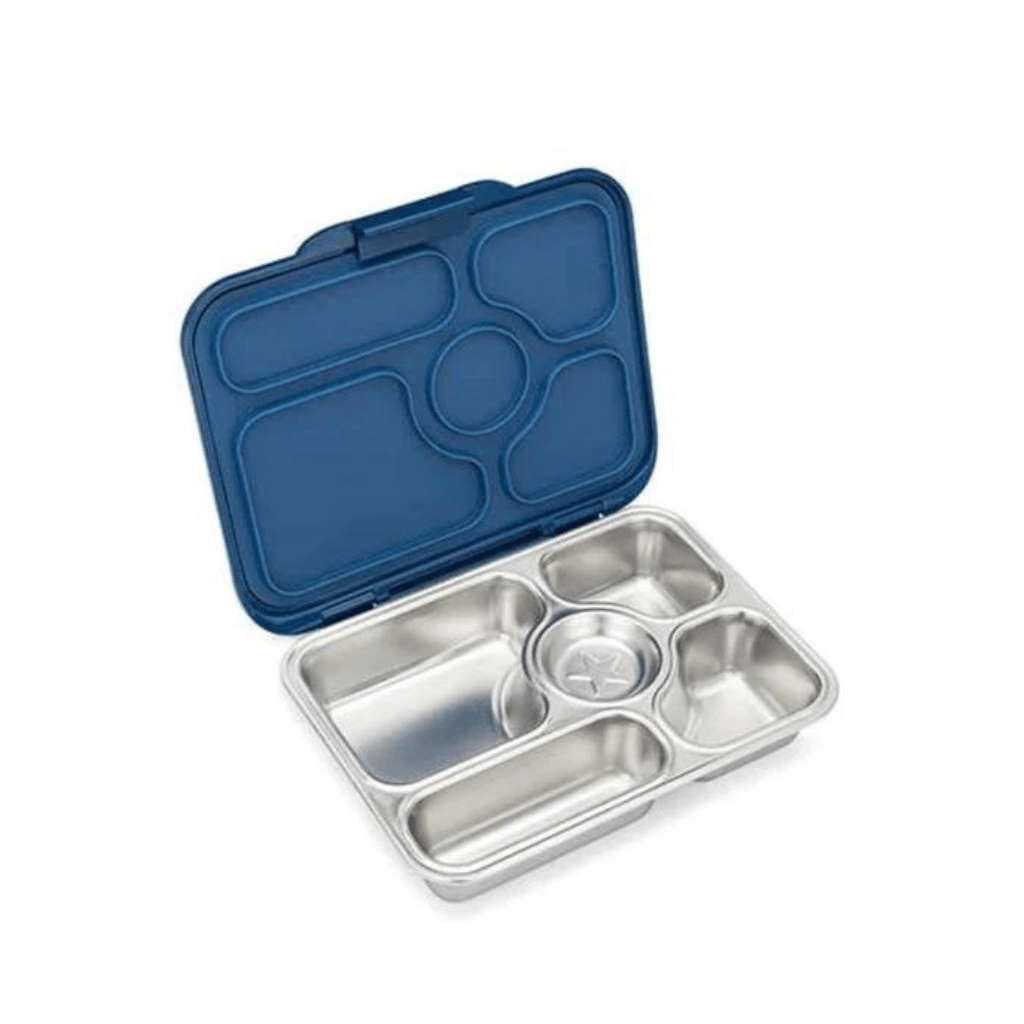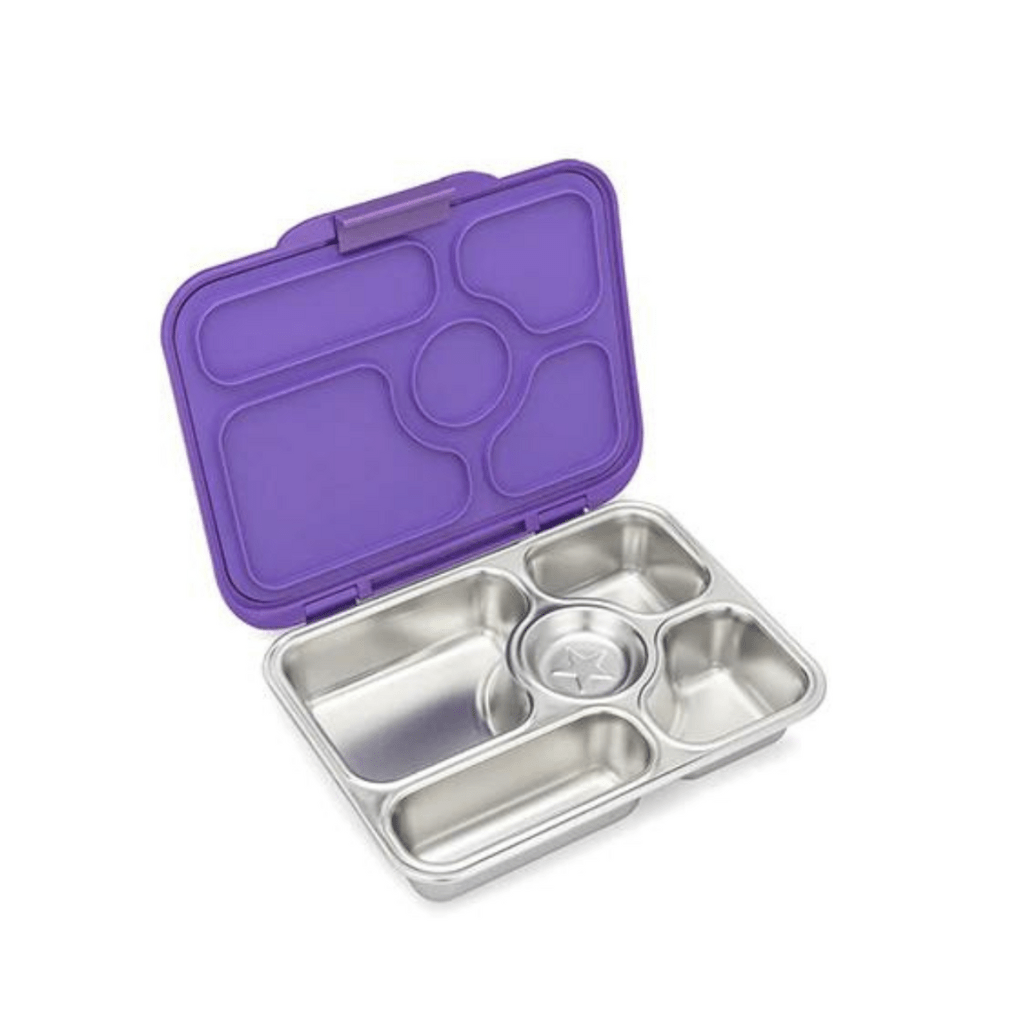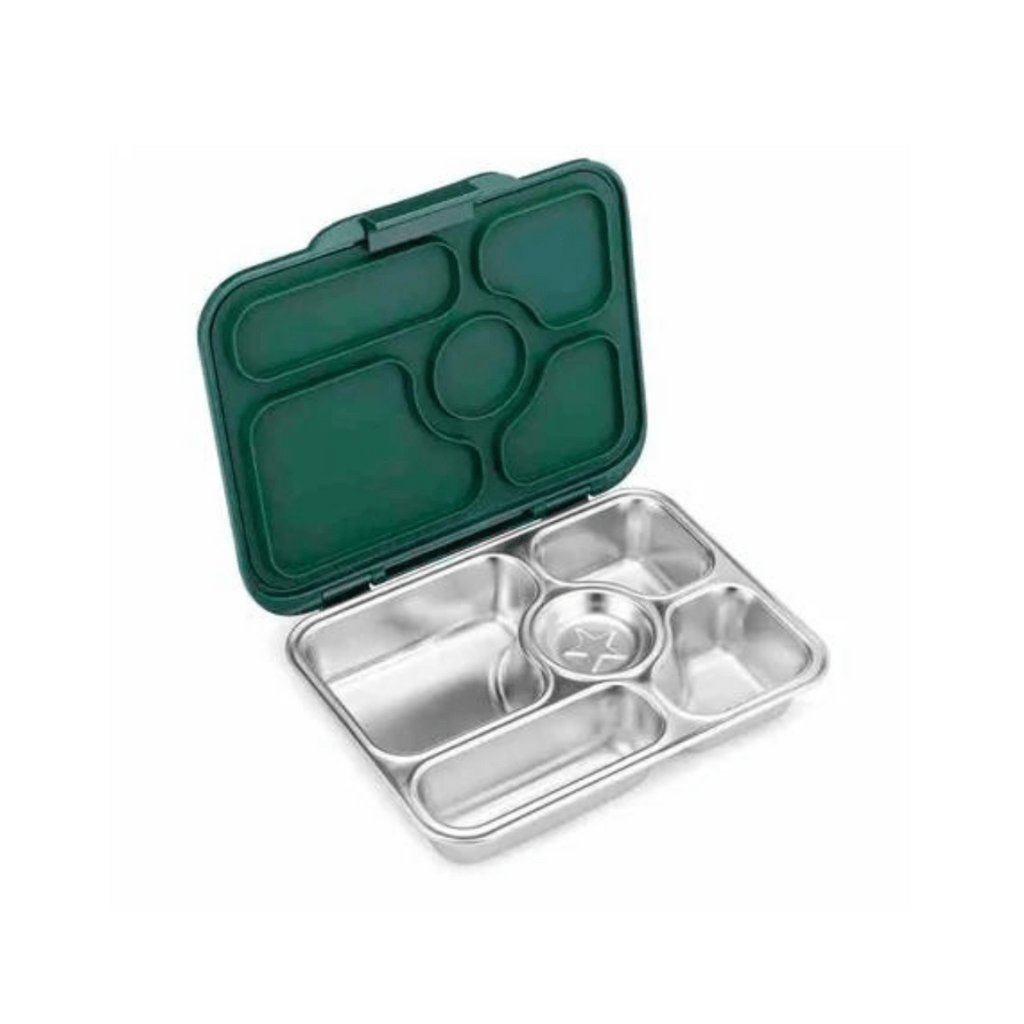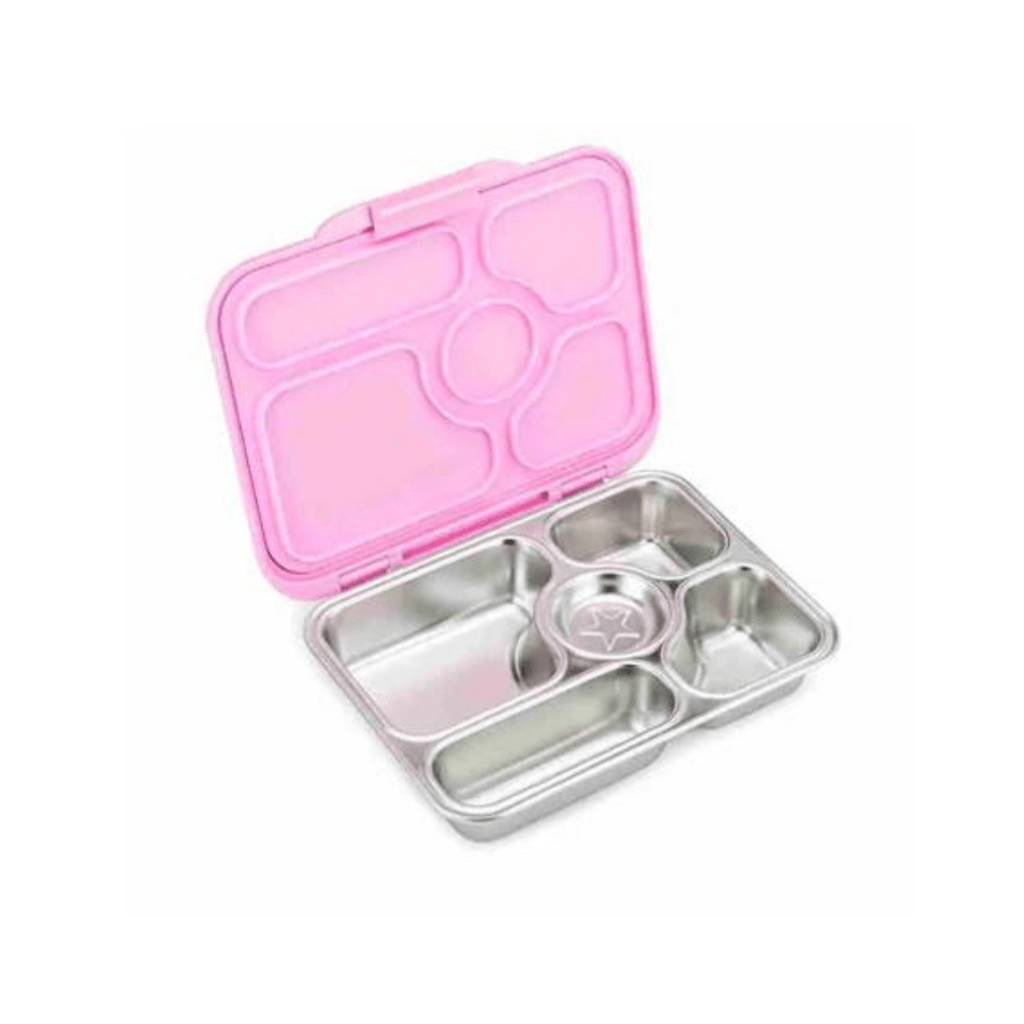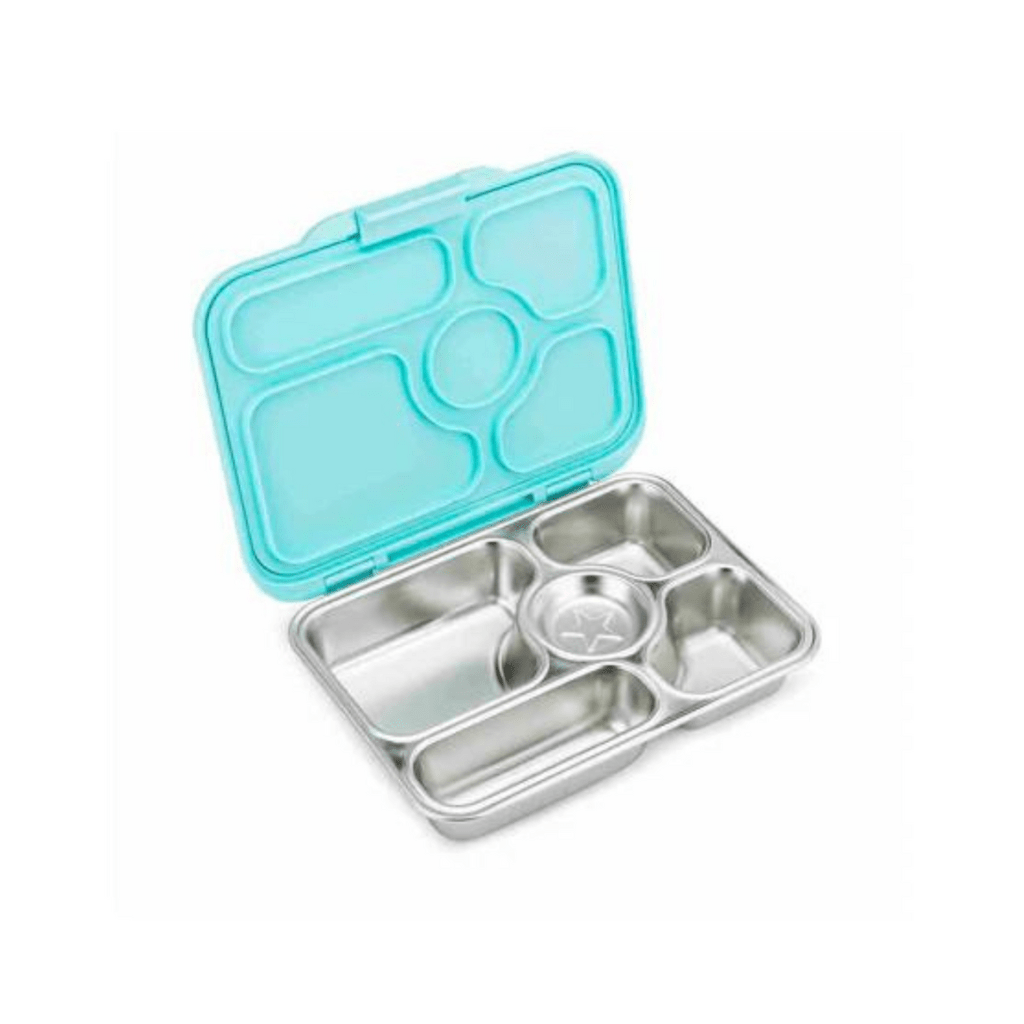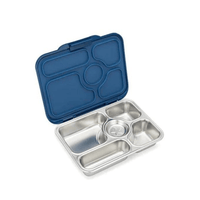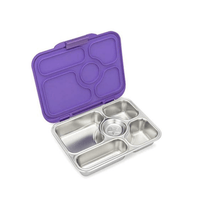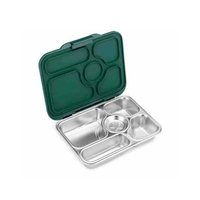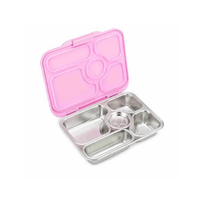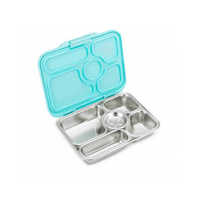 Description
The YumBox Presto Leakproof 18/8 grade Stainless Steel Bento is designed for kids and adults.

The 5 compartment stainless steel tray makes it easy to pack a nutritious lunch for work, school, sports and travel.

YumBox eliminates the need for zip-lock bags, multiple lids, plastic wrap, and single use disposable containers. Turn your child's meals into a food adventure by offering a healthy variety of foods.
Features
Five food compartments help to prepare a healthy lunch with a variety of foods.

Easy to clean.
Leakproof* - one silicone lid seals all compartments.
Total volume is 3.5 cups - the Presto design is perfect for snacks and meals, like pasta, fruit, cheese and crackers.
Suitable for adults and growing children of all ages.
Coampact and lightweight.
Size
Dimensions in a closed position are approximately 25 x 20 x 5 cm and weighs 704g
Material
18/8 food grade stainless steel, Sturdy ABS lid and Silicone (seal)
100% BPA free, Phthalates free, CPSIA and FDA compliant.
Care
Hand-washing is recommended. Not to be heated over 65 degrees celsius. Yumbox is not microwave safe. To ensure that food stays in place and doesn't leak to other compartments, be sure to follow these easy steps:

Do not overfill compartments.
Remove any excess liquid from canned fruit, apple sauce and yoghurts.
Keep contents cool by adding an ice pack to your lunch tote.
When closing Yumbox, press down on the lid with the palm of your hand and snap latch to closed position to create the best seal.
Do not pack drinks, soups or runny/watery dressings.
You can pack foods with the consistency of ranch dressing, ketchup, chunky salsas, hummus, yogurt, and veggie dips. These are all great options. If you are not sure if your food choice is too liquidy to pack, we suggest that you conduct a quick test beforehand. Simply add the test food to a compartment, close Yumbox properly and give it a good shake (or leave it on its side for 10 min). Set Yumbox back to normal position and open to see the results.
Size
25cm L x 20cm W x 5cm H
700g