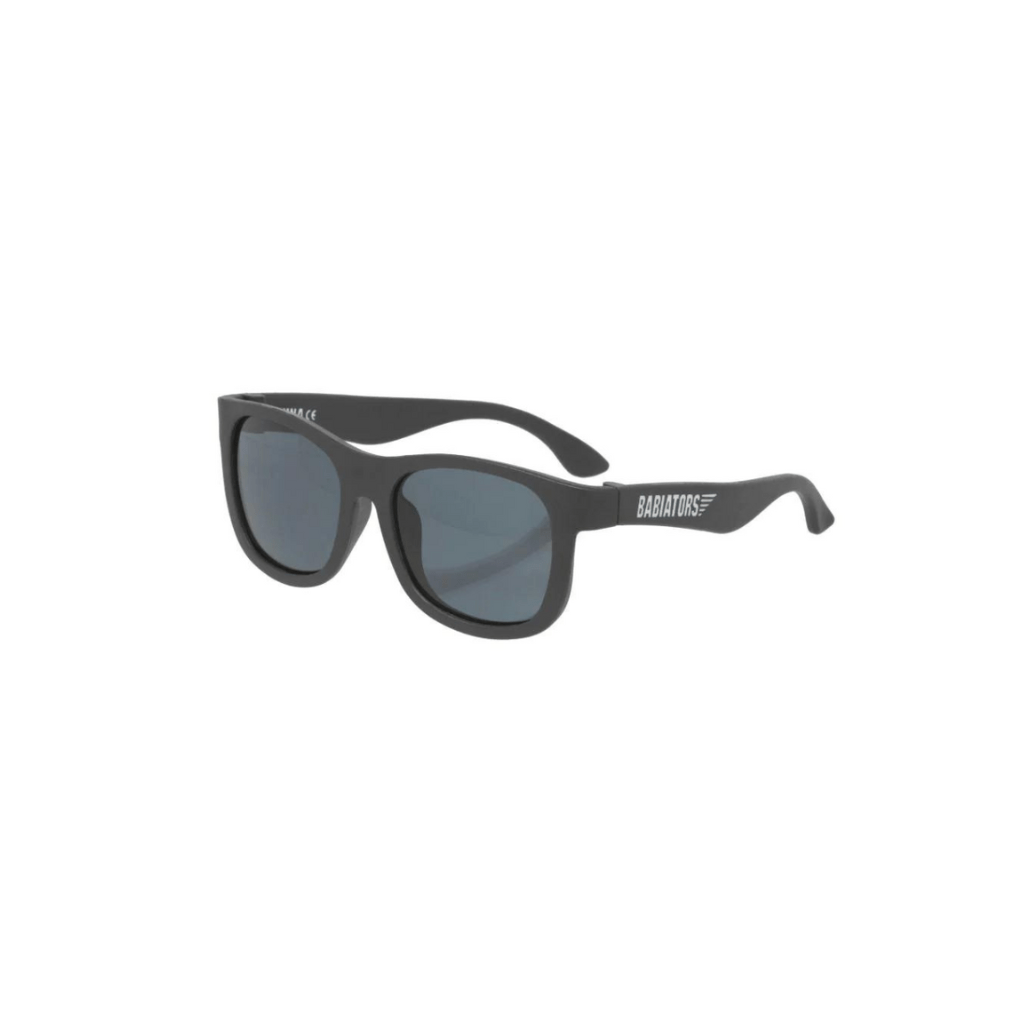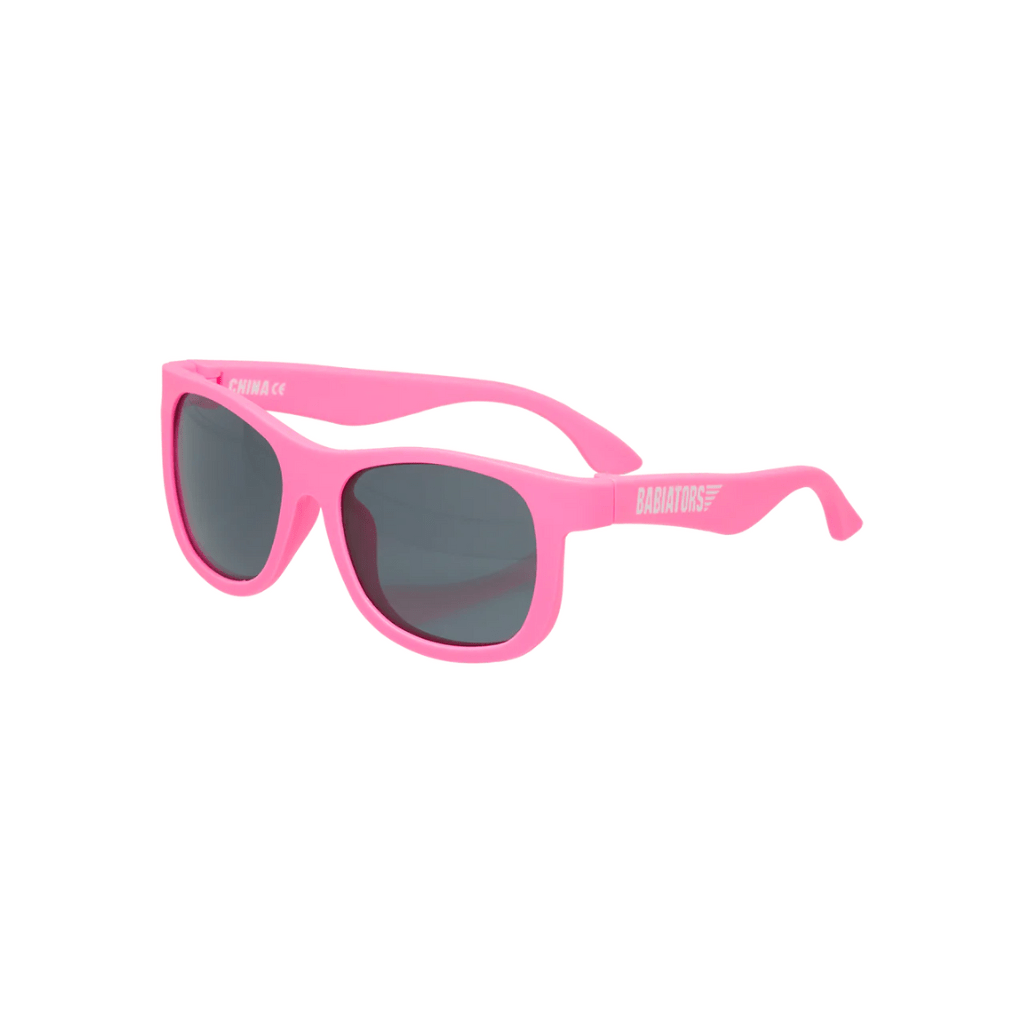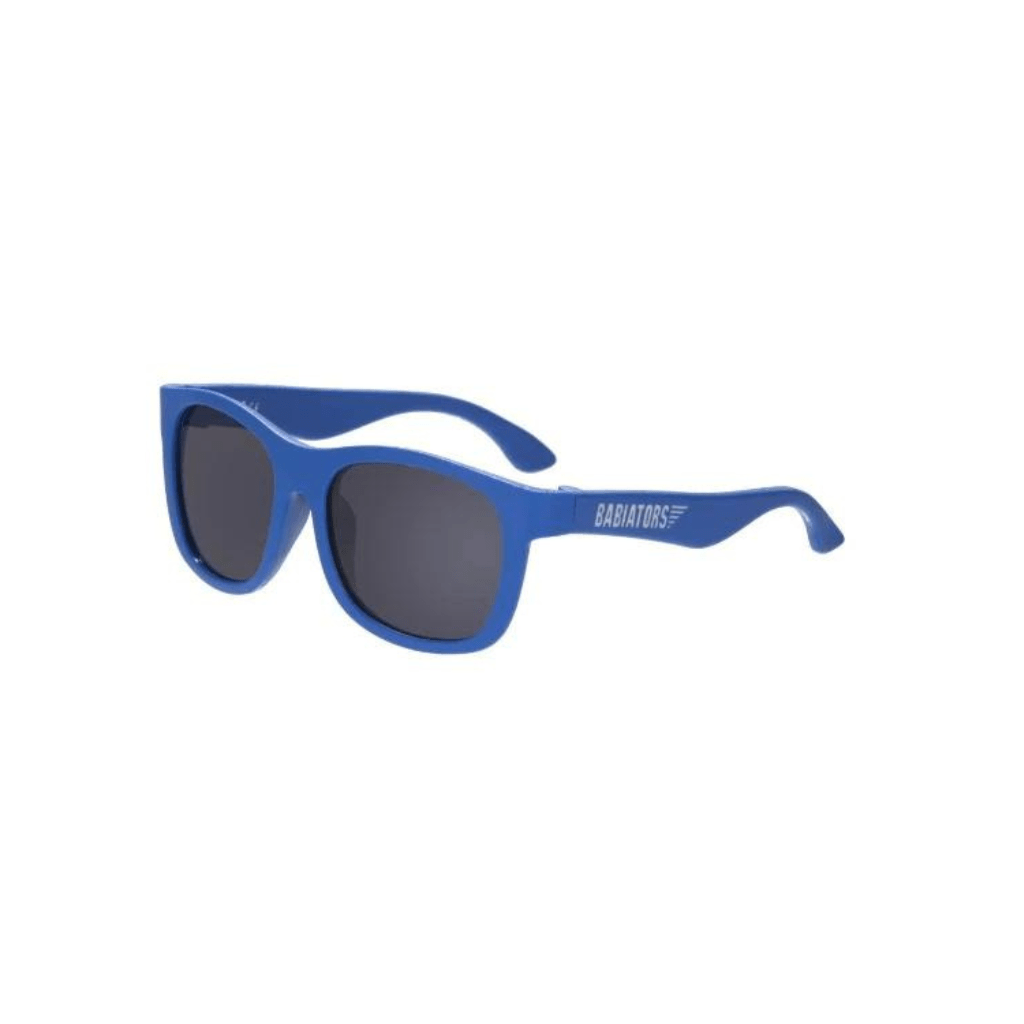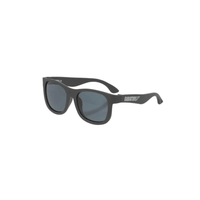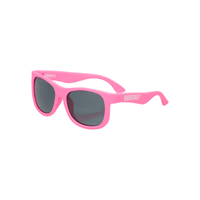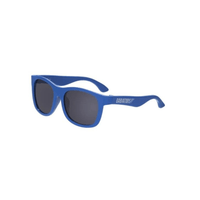 Description
Same great Babiators products, in freshly branded new packaging. Each pair of Babiators in the new packaging will come with a sunglasses bag included.

Classic, cool, comfy—the original Navigators put an effortless spin on kids protective eyewear (both style-wise and because your child will want to wear them!). Babiators' award-winning sunglasses for children protect against 100% of UV rays (and boring style) and are virtually indestructible. 

Features

Safe: UV400 lenses protect your kid's eyes and surrounding skin from UV rays, while the frames are BPA-free, so no sweat if they end up in your baby's mouth.
Durable: These flexible, comfortable rubber frames and shatter-resistant lenses won't break when you bend, twist, or step on them.
Babiators meet the Australia and New Zealand safety standards AS/NZS 1067:1:2016 and are rated as a Category 3 - sunglasses.