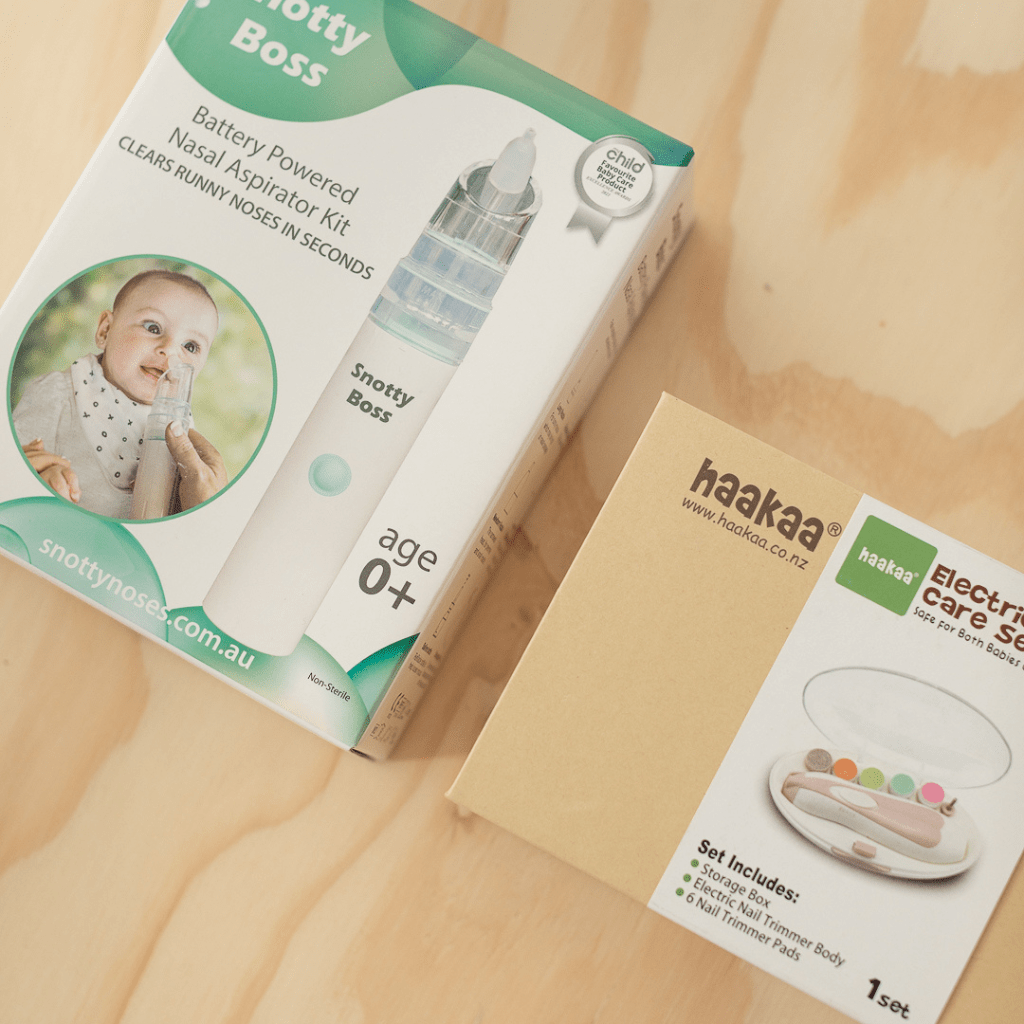 Description
Two new baby must-haves, the Haakaa baby nail care set and the Snotty Boss in one handy bundle.
Set includes
Snotty boss nasal aspirator kit
Haakaa baby nail care set 
The Haakaa Baby Nail Care Set lets you safely trim down your baby's nails without the need for sharp scissors or clippers! This little gadget eliminates the risk of nicking your child's skin, turning those scary nail trimming sessions into quality bonding time.

The Snotty Boss removes the stress of dealing with a congested child with a safe and effective motorised snot sucker to clear the nose in seconds. It is a battery powered nasal aspirator kit, that helps your child breathe, feed and sleep better by clearing runny noses.