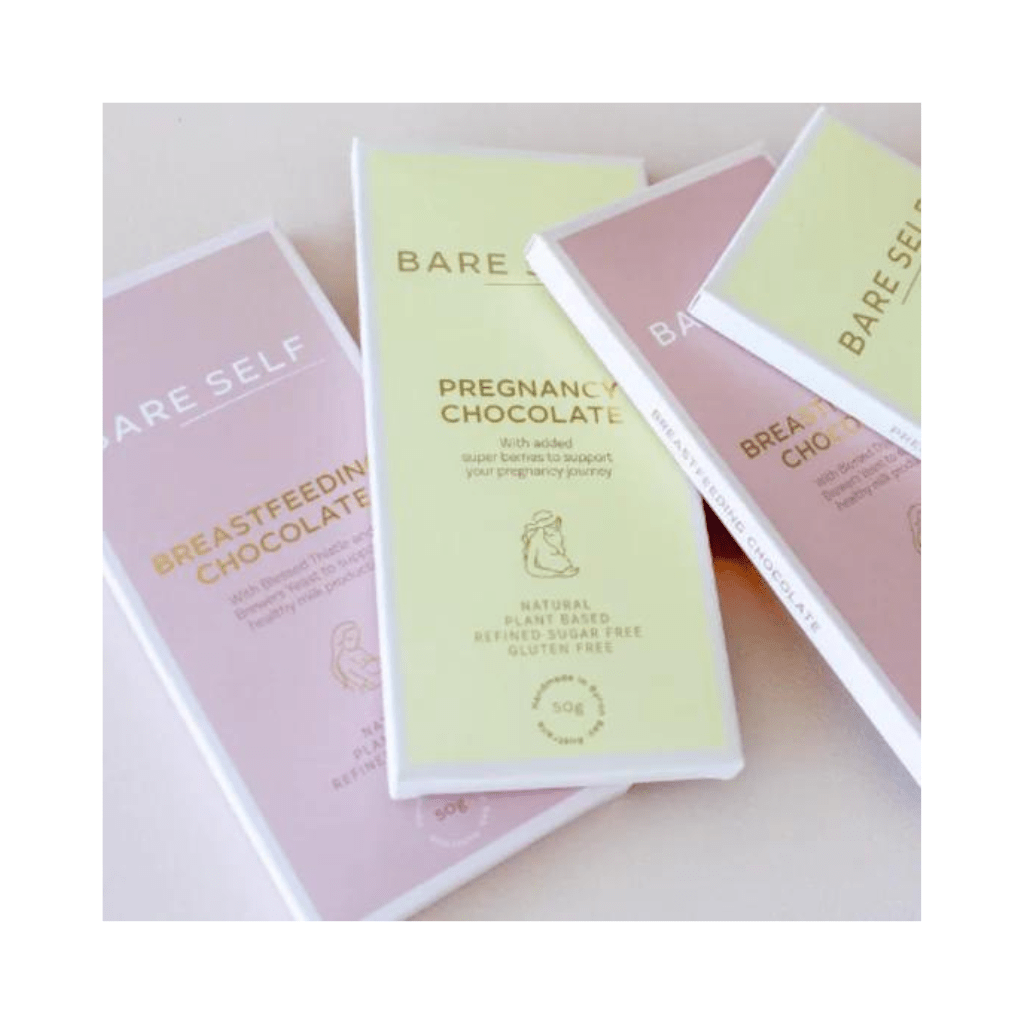 Description
A Bundle For Mama with the added herbs and supplements to support Her through this unique journey.
Bundle includes 1 x Pregnancy bar and 1 x Breastfeeding bar 
Bare Self Pregnancy Chocolate is a little reminder that it is an important part of self care to indulge, nourish and rest. With added ingredients that are rich in vitamin C, antioxidants, fibre, potassium and folate. All of which are known to improve immune function and assist in the healthy development of your baby.
Bare Self breastfeeding chocolate has been designed with the herb Blessed Thistle and also with brewers yeast. These two supplements were chosen specifically for their benefits in stimulating and supporting lactation.
A delicious Breastfeeding Chocolate to help nourish Mama and baby throughout the breastfeeding journey.
Features

Natural
Vegan

Dairy-Free

Refined Sugar-Free

Individual bar size: 50g 
Ingredients
Pregnancy chocolate: Cacao Mass, cacao butter, coconut sugar, sunflower lecithin, blueberry, strawberry, cranberry, lemon, strawberry essence, vanilla bean, sea salt.
Breastfeeding chocolate: Cacao Mass, Cacao Butter, Coconut Sugar, Sunflower lecithin, blessed thistle, brewers yeast, vanilla bean, Sea Salt