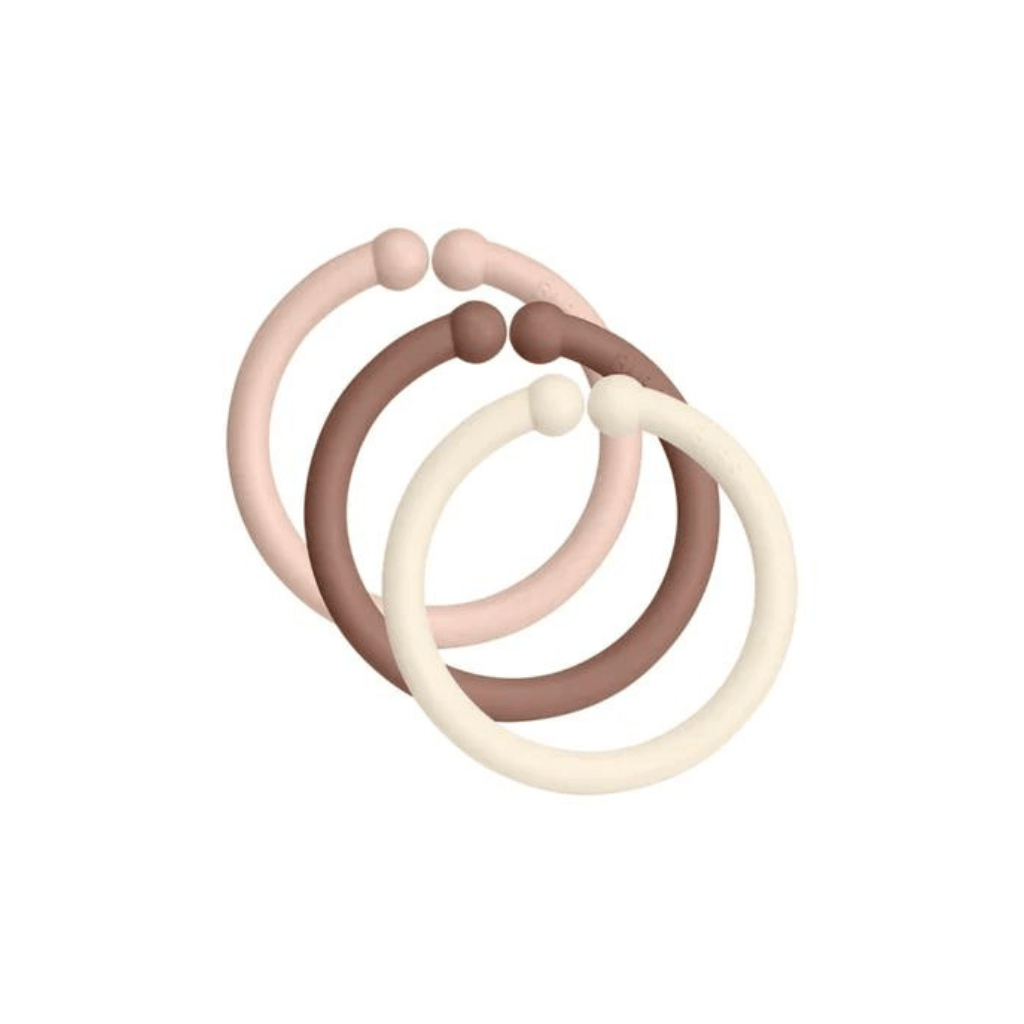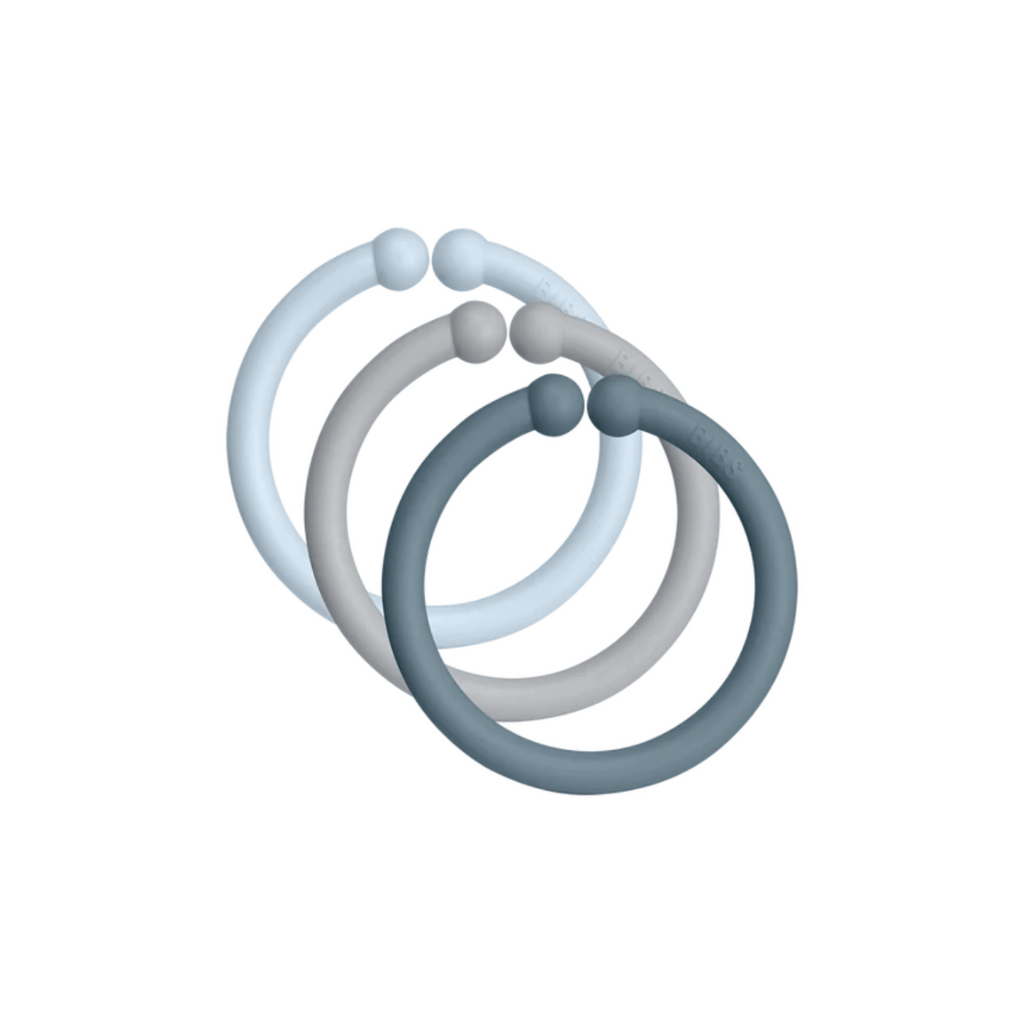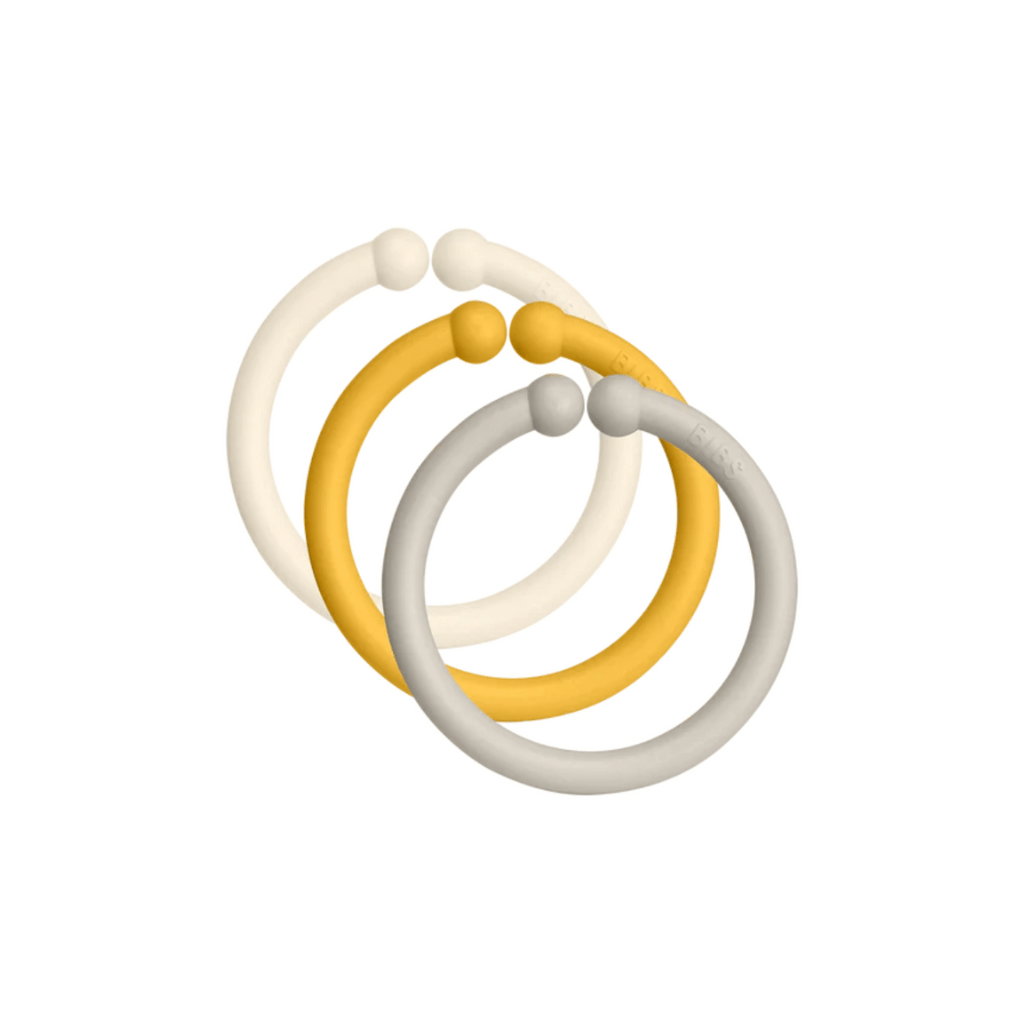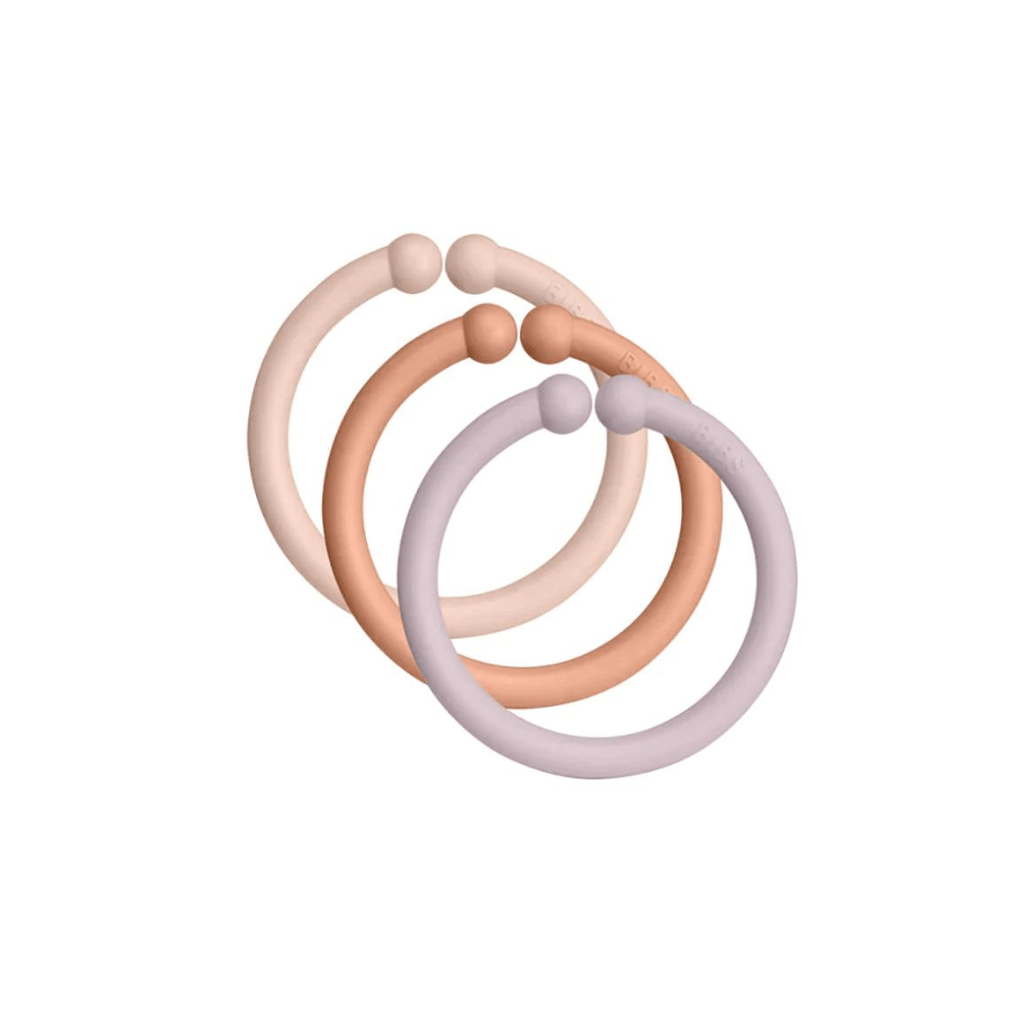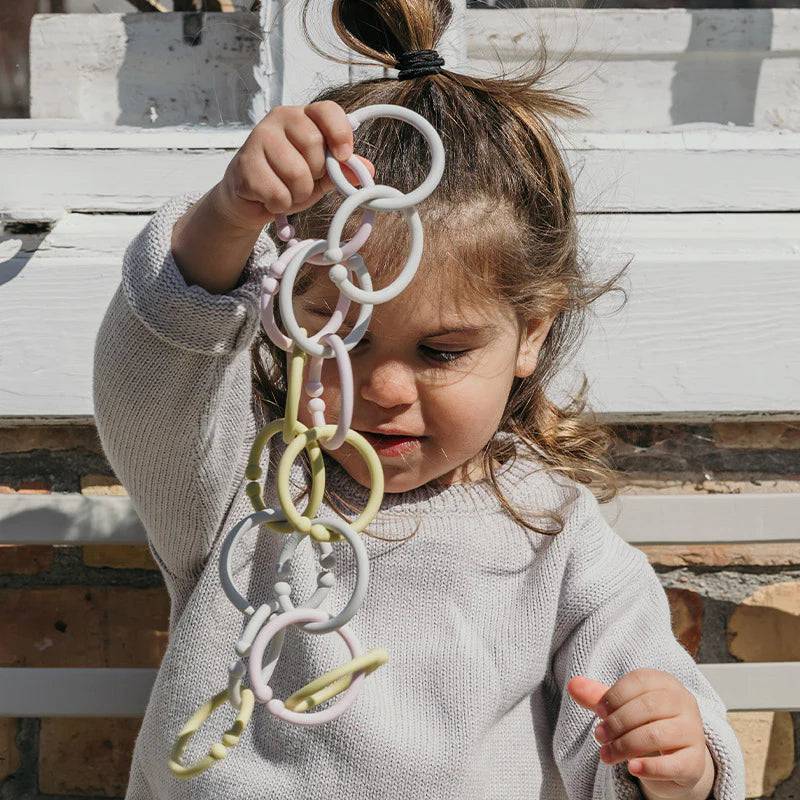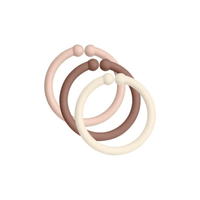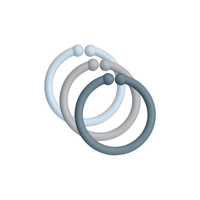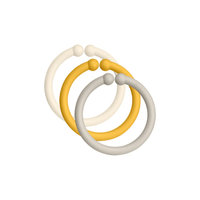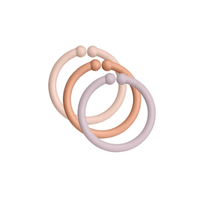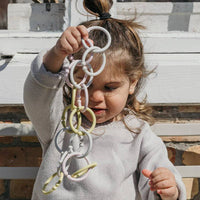 Description
BIBS Loops are the ultimate essential linking toy to help entertain little ones and help with their growth and development. The flexible and easy detachable loops are practical as well as creative and playful.

BIBS Loops are designed as a multipurpose product to use both on the go and at home.

Material

100% recyclable
100% BPA and phthalate free
100% safe, food-grade material
Complies with the European Standard EN 1400+A2.
Available in a range of Nordic colors.
Designed and manufactured only in Denmark/EU.