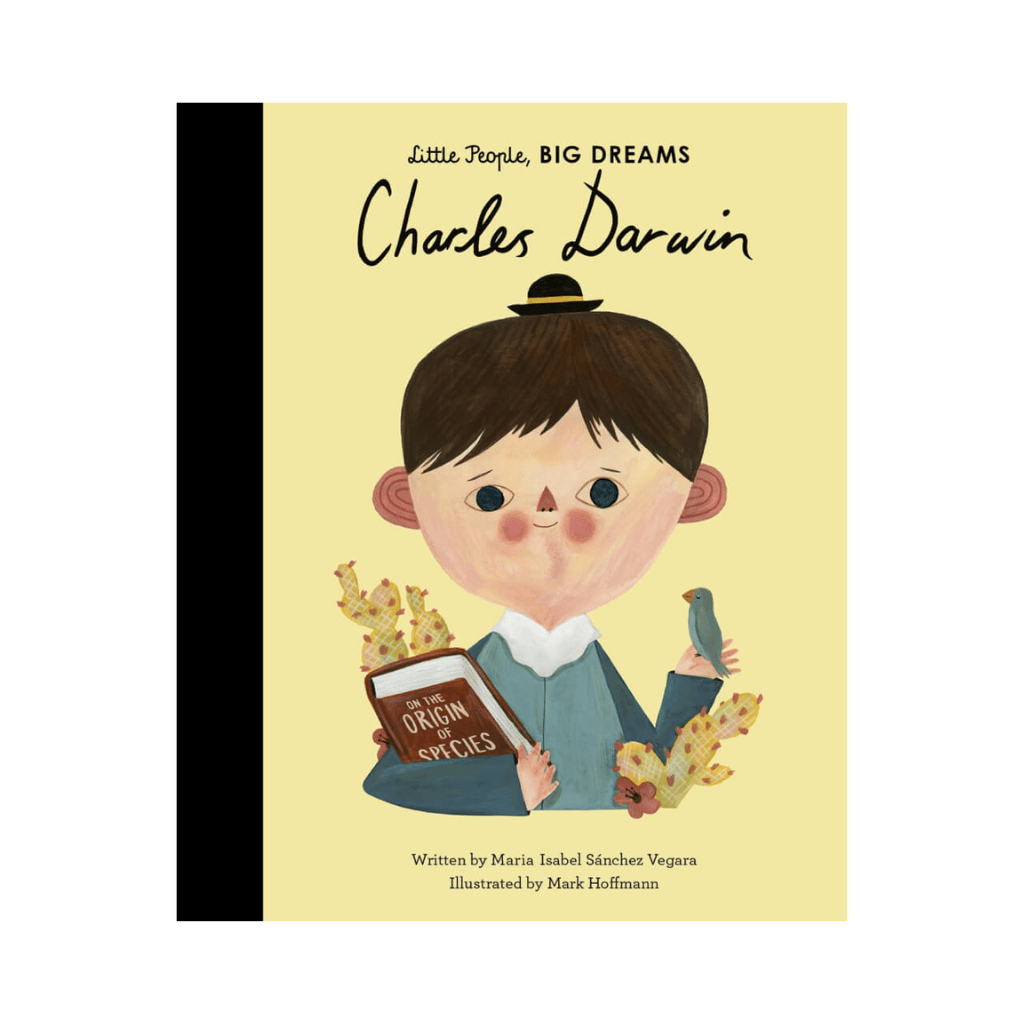 Description
Part of the bestselling Little People, BIG DREAMS series, Charles Darwin tells the inspiring story of this world-renowned naturalist.
From the critically acclaimed, multimillion-copy bestselling Little People, BIG DREAMS series, discover the life of Charles Darwin, the scientist who changed the way people see the world. Although he didn't do very well at school, Charles Darwin was passionately curious about wildlife, humans and plants. After a journey to South America, he developed his landmark theory: that all living things are related. Today, he is regarded as one of the most brilliant scientists who ever lived, and a hero to those who dare to think differently. This inspiring book features stylish and quirky illustrations and extra facts at the back, including a biographical timeline with historical photos and a detailed profile of the iconic naturalist's life.
Author: Maria Isabel Sanchez Vegara, illustrated by Mark Hoffmann
Little People, BIG DREAMS is a bestselling series of books and educational games that explore the lives of outstanding people, from designers and artists to scientists and activists. All of them achieved incredible things, yet each began life as a child with a dream. This empowering series offers inspiring messages to children of all ages, in a range of formats. The board books are told in simple sentences, perfect for reading aloud to babies and toddlers. The hardback versions present expanded stories for beginning readers. Boxed gift sets allow you to collect a selection of the books by theme. Paper dolls, learning cards, matching games and other fun learning tools provide even more ways to make the lives of these role models accessible to children.

Inspire the next generation of outstanding people who will change the world with Little People, BIG DREAMS!