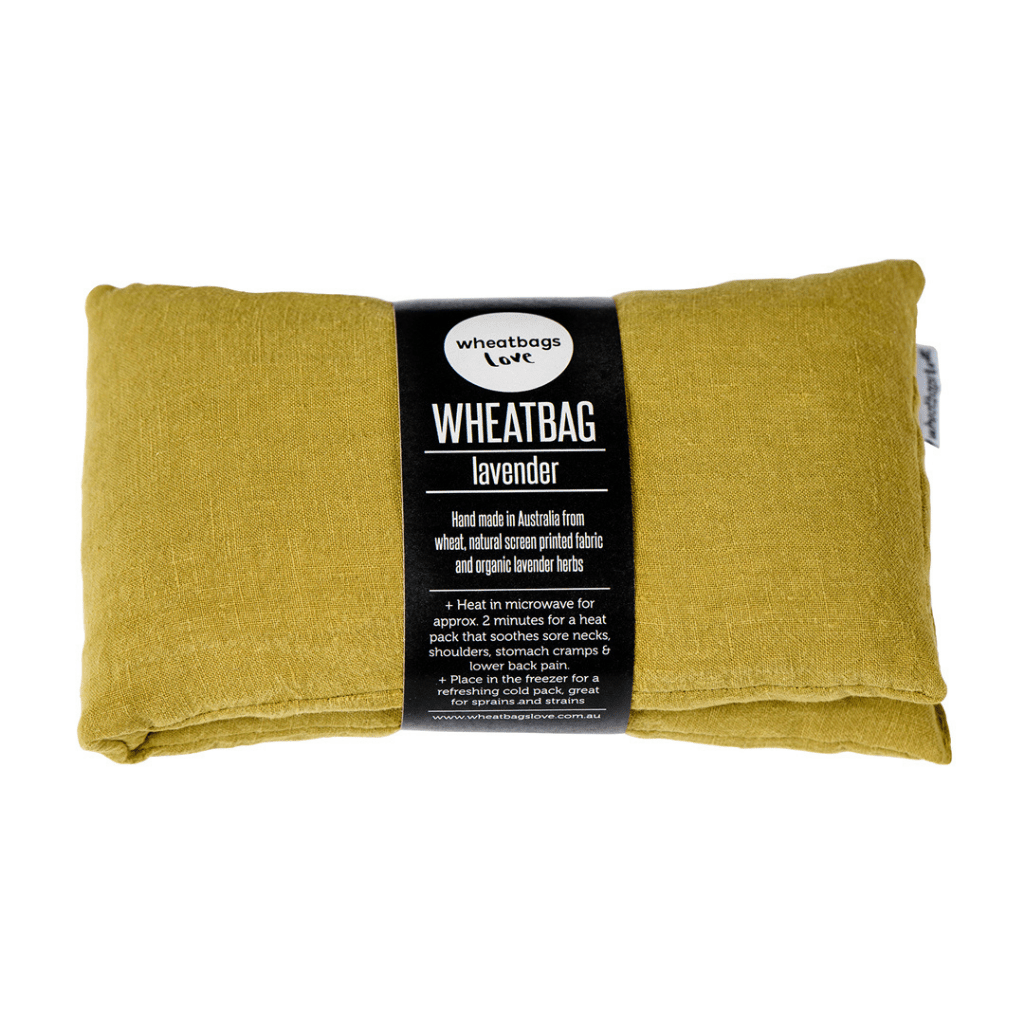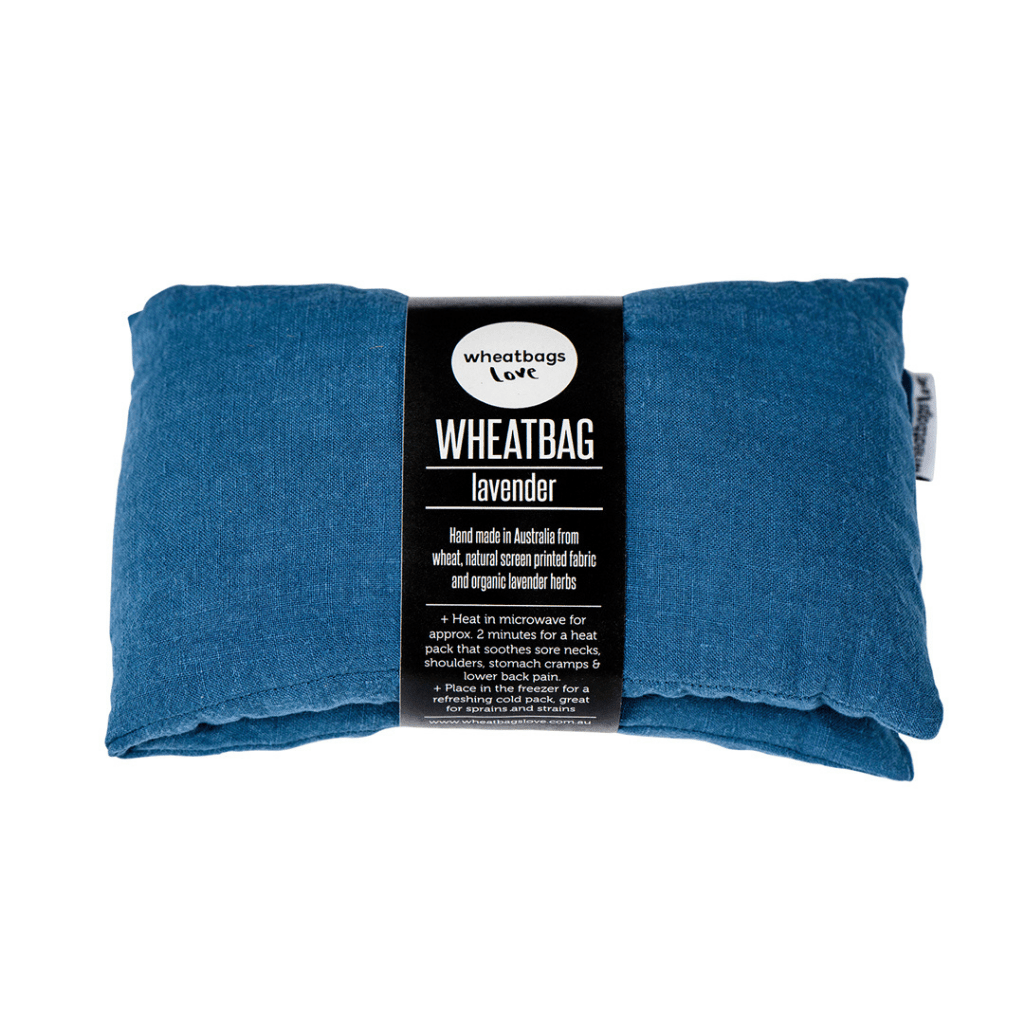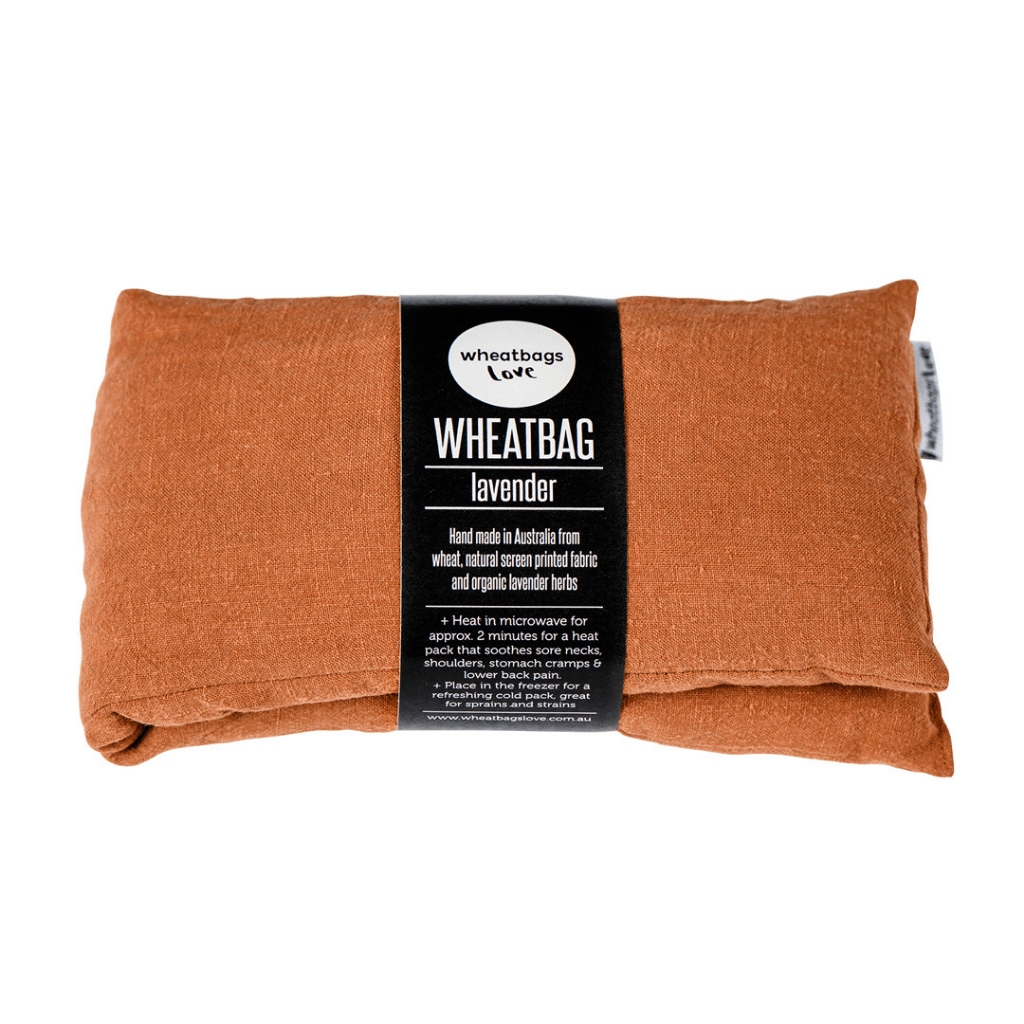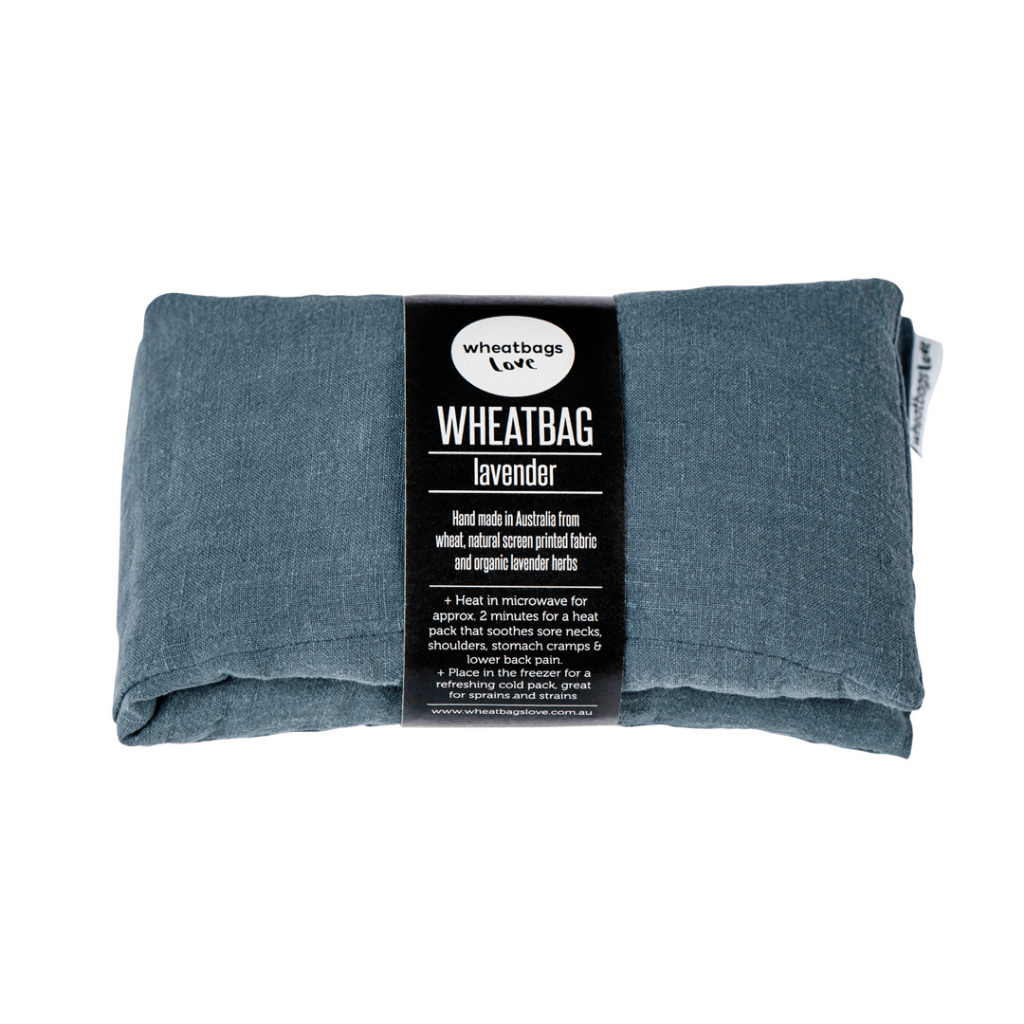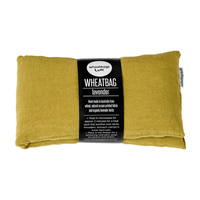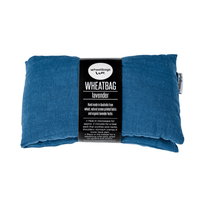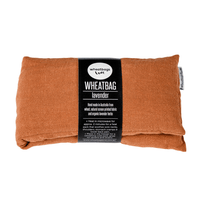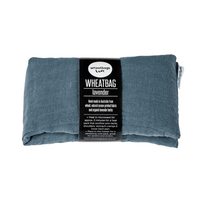 Description
Wheatbags are soothing, warming and offer natural pain relief to sore muscles and aching joints.
Wheatbags Love wheatbags are longer in length and so fit comfortably across shoulders, tummies, lower backs, feet and our customers use them for sore shoulders, tight necks, period cramps, aching lower backs and stomach pain amongst many other uses!
Made in Australia from 100% French flax linen on both sides

Put your wheatbag in the microwave on high for 2 minutes. We don't recommend heating them for more than 2 and half minutes as they become too hot to put comfortably on your skin. Keep in mind wheatbags may not feel very warm when you first remove them from the microwave as the heat is concentrated in the middle of the bag. Give it a shake and it will start to feel warmer! Then place on areas of soreness or aching. Allow time for the heat to gently seep into the muscles or sore area. The heatpack will last between 30-45 min depending on the surrounding air temperature. Wheatbags also make great cold packs. Place in the freezer for at least 30min until it's cold. Don't worry it won't freeze as there's no water content! You can even store it in there so it's always ready. Keep it in a freezer safe container. Then you can use it on sprains and strains where cold is necessary to reduce inflammation and pain.
Where to Use
Sore shoulders

Tight necks

Period cramps

Lower backs

Aching knees

Sport induced soreness or tightness in hamstrings, quads or glutes

Stomach pain

Wrist and Ankle sprains (generally best to use cold but depends on the nature of the injury)
Material
Made from 100% French flax linen, Australian wheat and organic Lavender.
Lavender is very calming and good for de-stressing overstimulated nervous systems. Can also aid with sleep.
Luxe Linen
Made from a lovely soft, luxurious French flax linen on both sides. The soft nature of this fabric is perfect for moulding to the contours of your body.
Size
44cm x 13cm