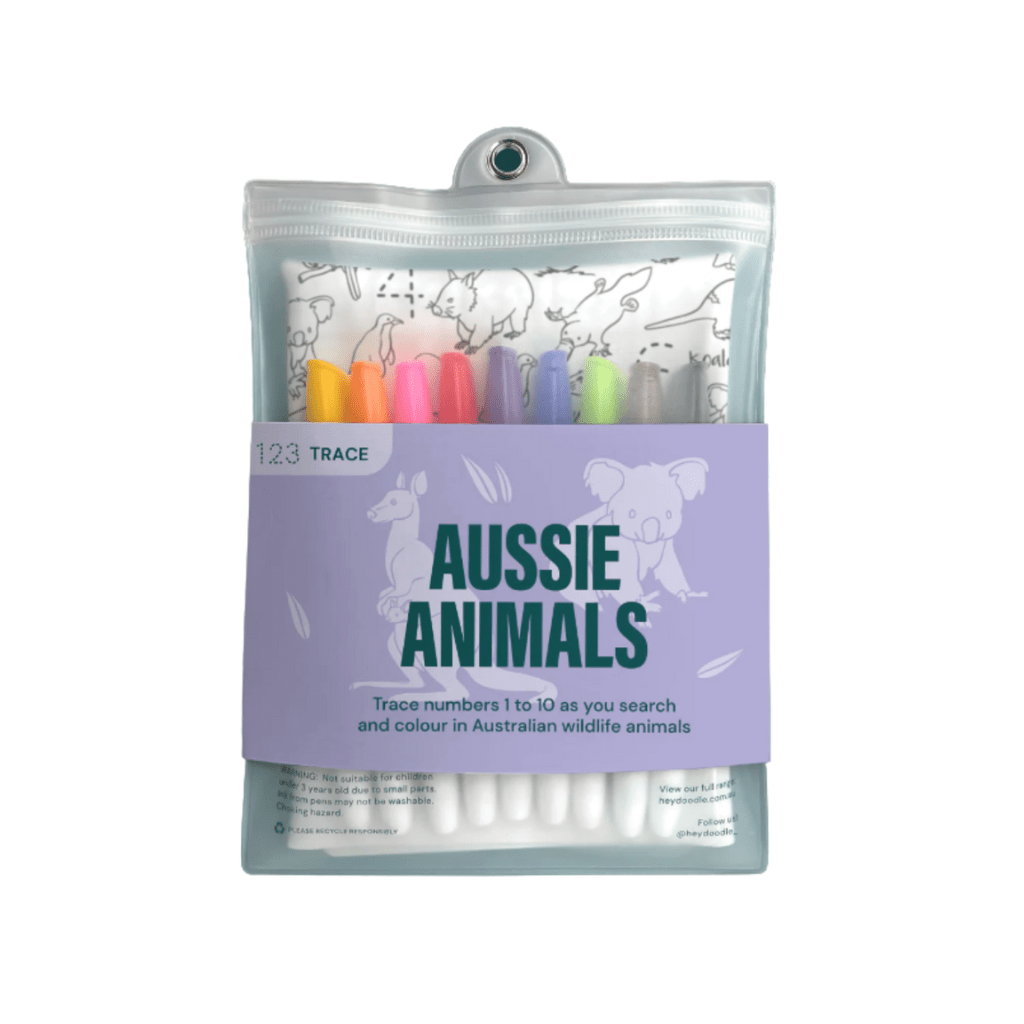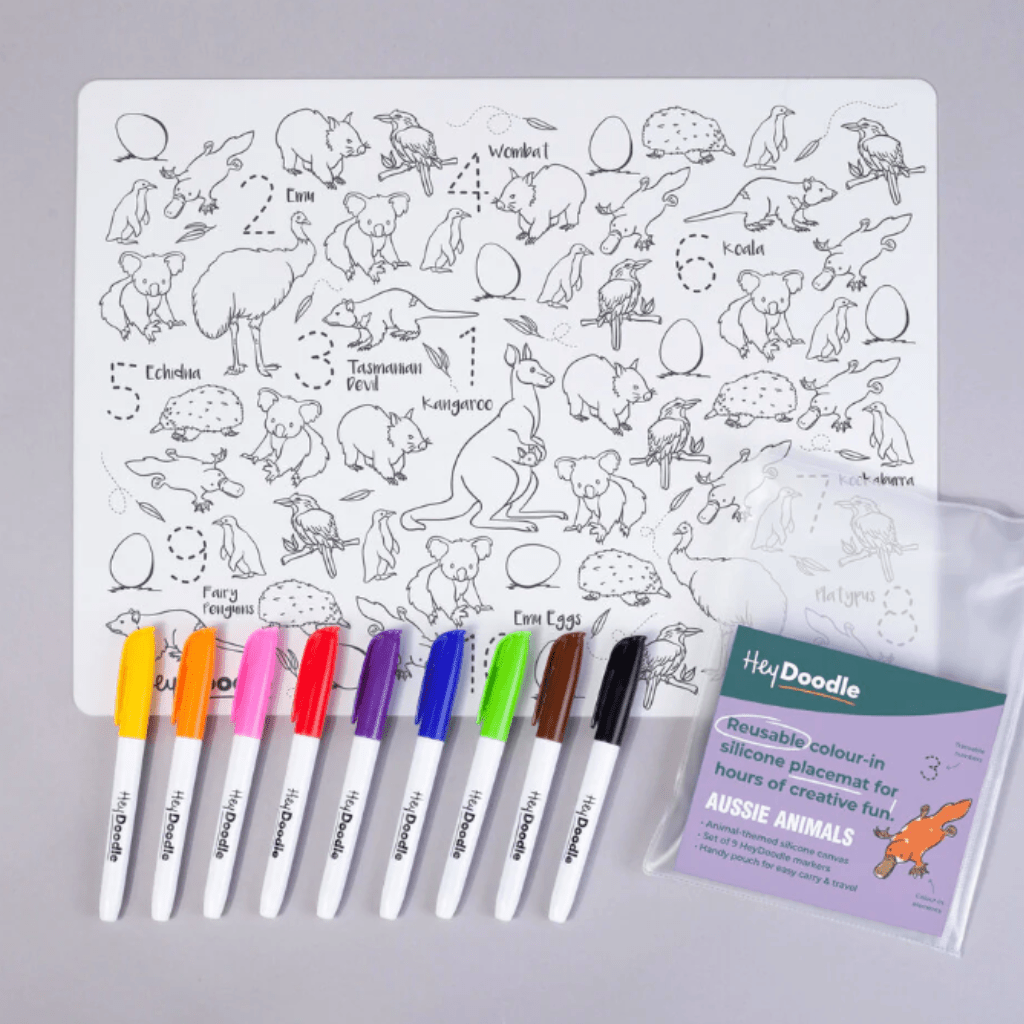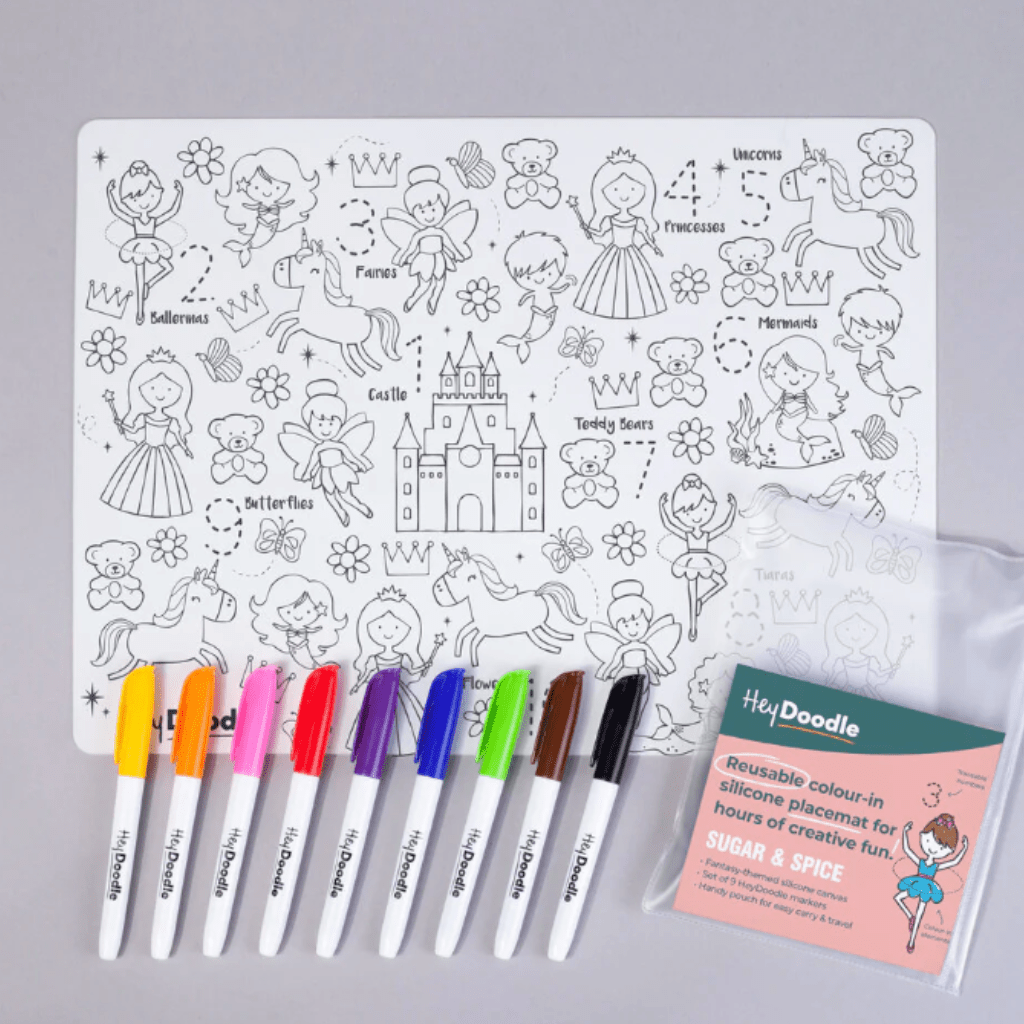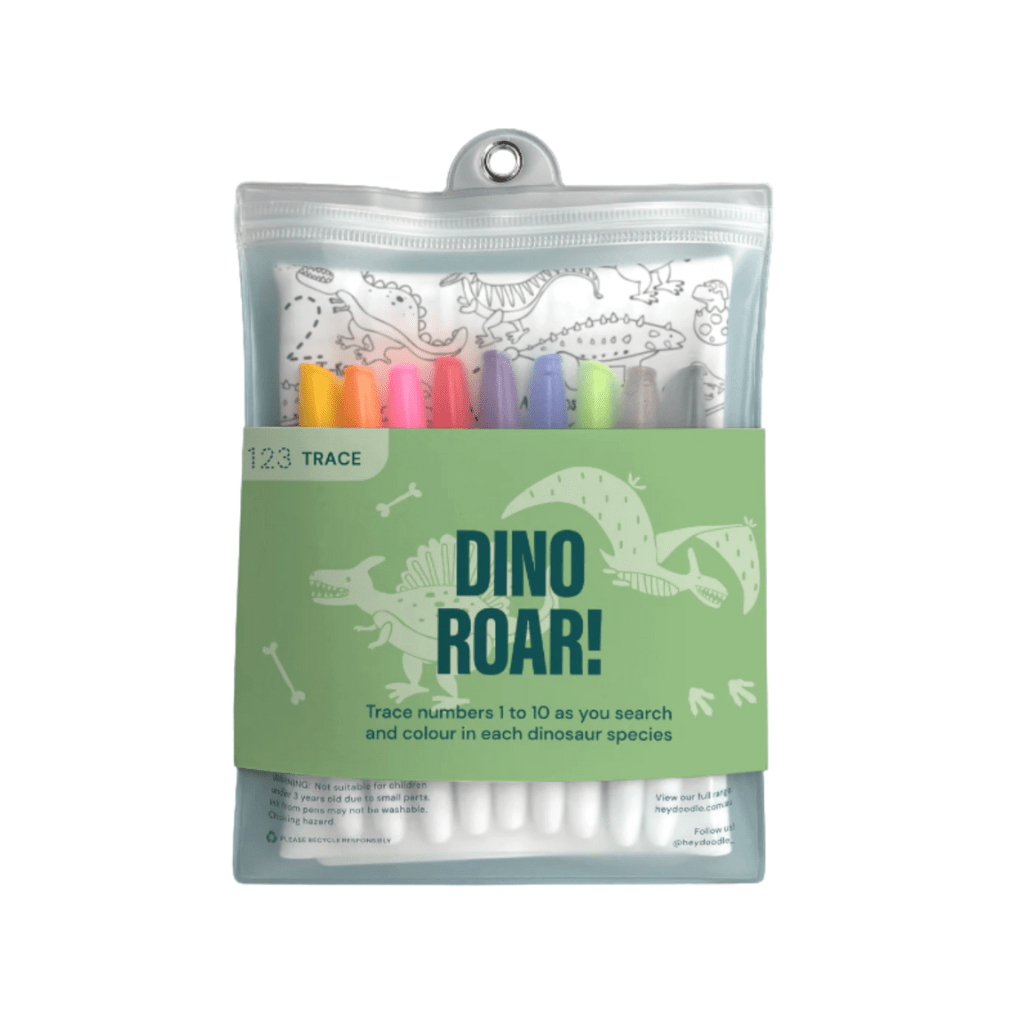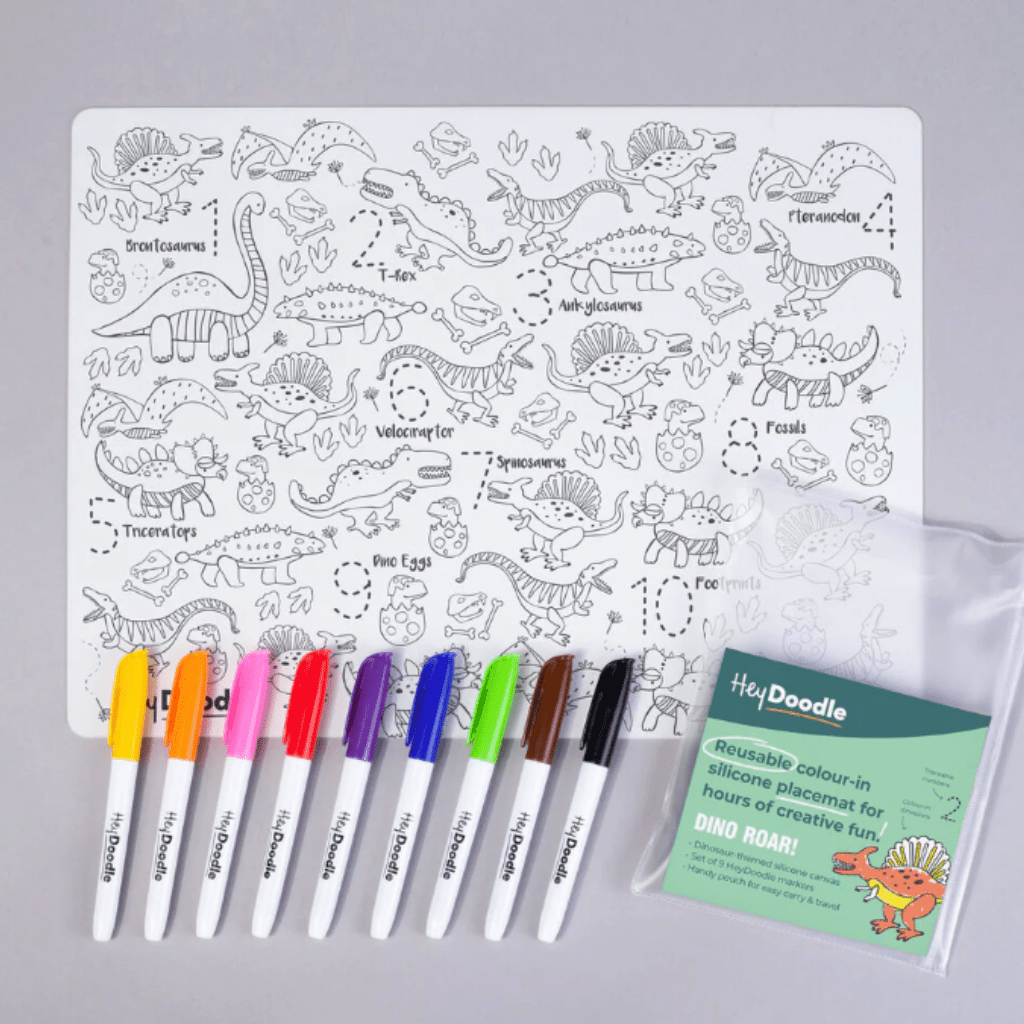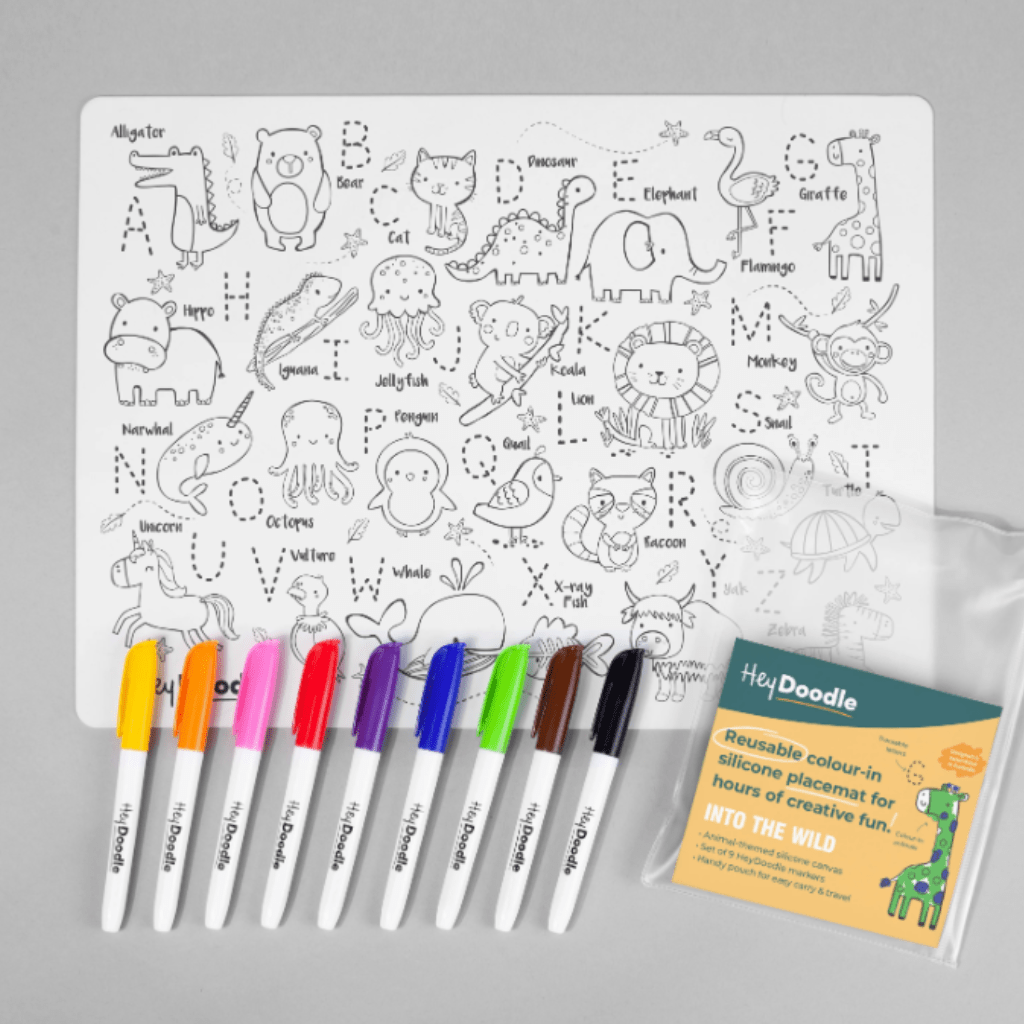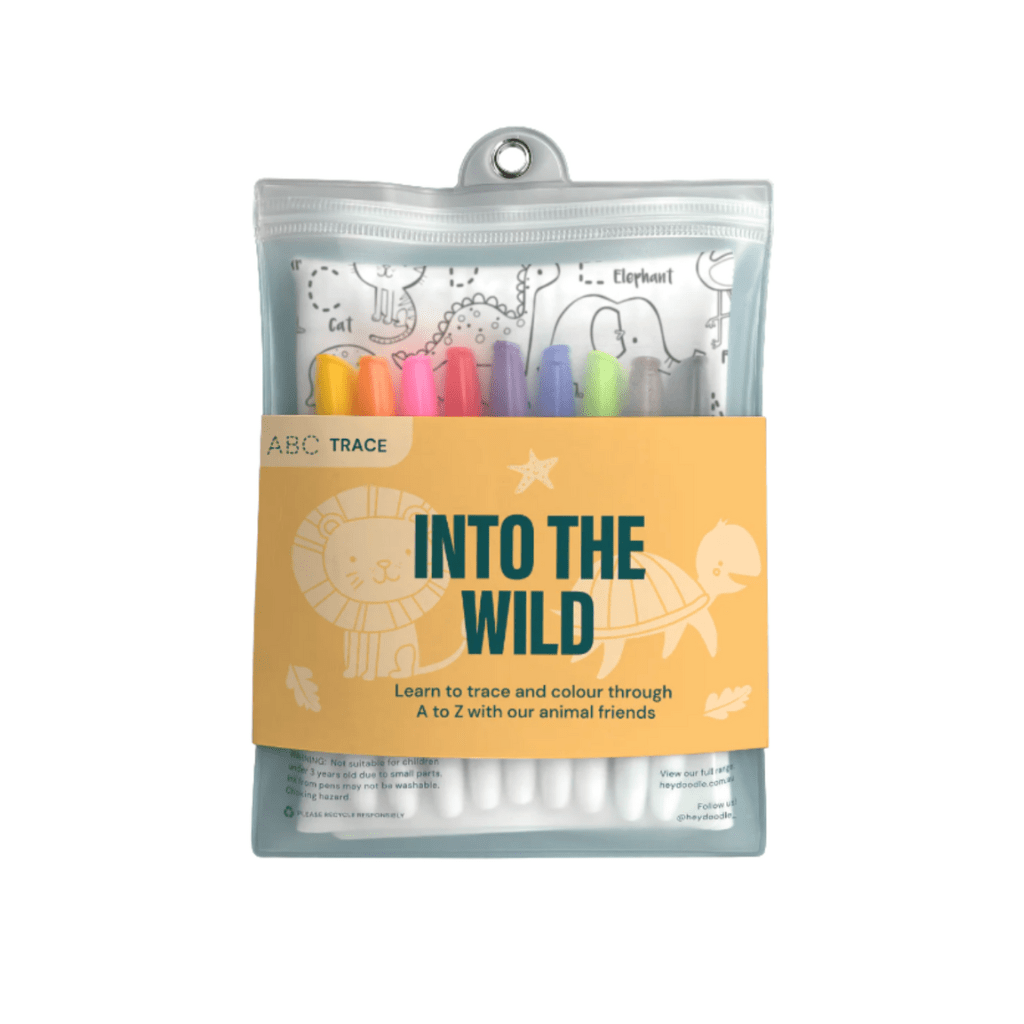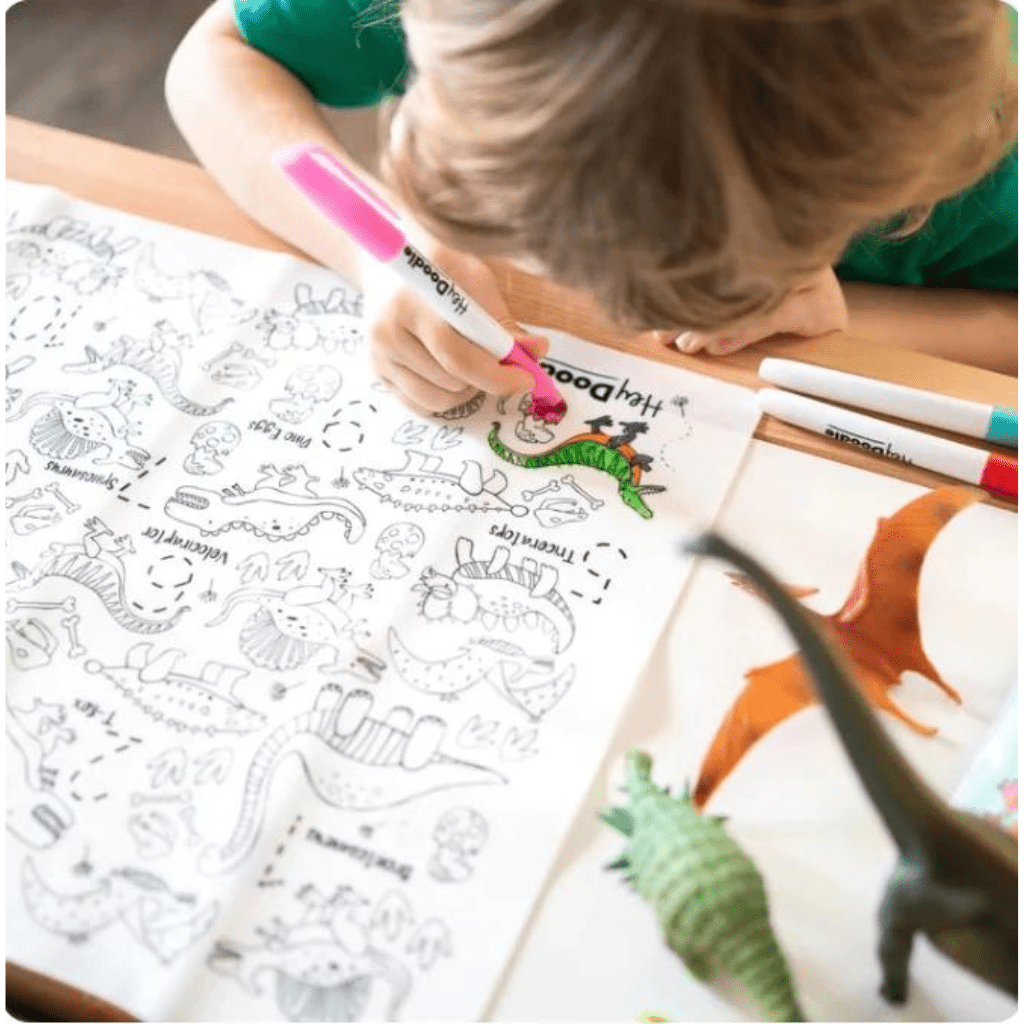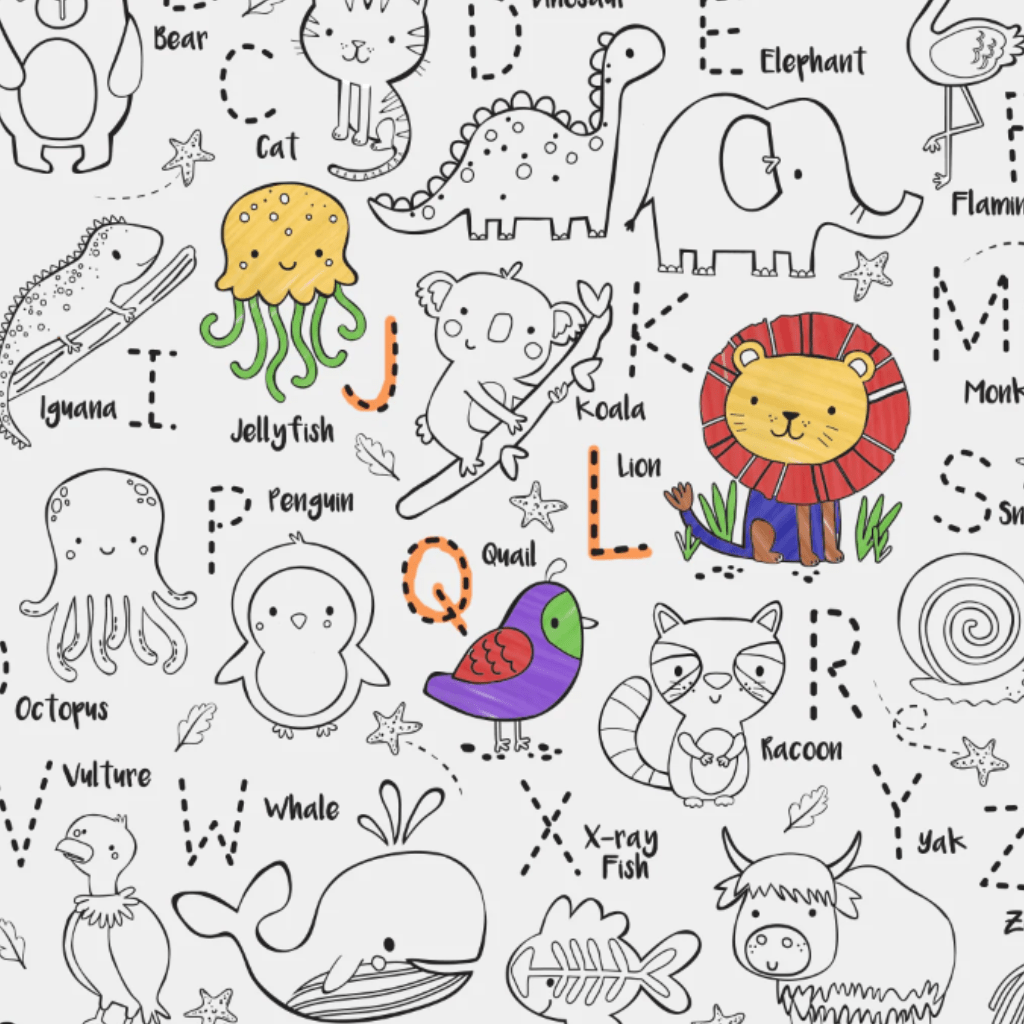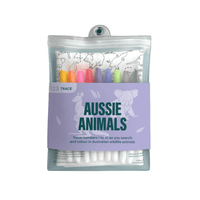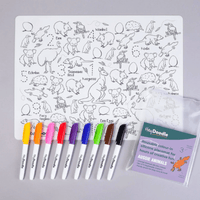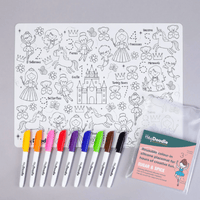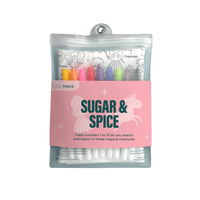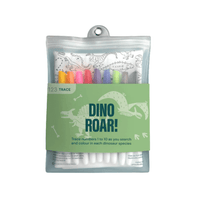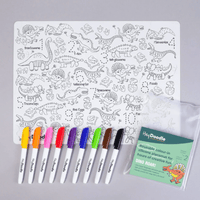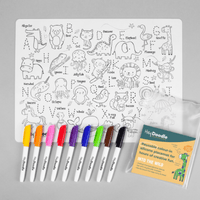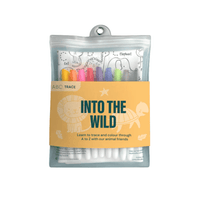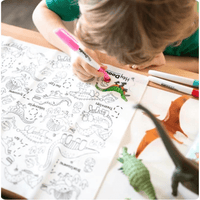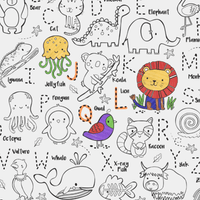 Description
HeyDoodle's best sellers - printed on premium grade silicone, these A3 reusable colouring mats come in a range of themes and activities to engage curious minds. They come with 9 non-toxic markers and a handy carry case ready to go with you. Easily wiped clean with a damp cloth. They're versatile, safe and even make fantastic gifts.
Choose from one of the below themes;
123 | Aussie animals - Talk about the Australian native animals and their habitats. Design your own Emu eggs and compare them to aboriginal art!
123 | DinoRoar - Practice writing the number figures whilst counting to find all items corresponding to it. Can you hear the dinosaurs roar as you identify and colour them in?
123 | Sugar & Spice - Make the fairies and unicorns come to life with bursts of colour!
ABC | Into the wild - Encounter the wild while practicing the alphabet
Each set contains
An A3 reusable silicone mat (40x30cm)

A set of 9 markers

A handy carry case- so you don't lose anything while on the go
Features
Each mat is thoughtfully designed and features an educational theme (ie space, letters, farm animals, numbers) so your curious kids can learn as they colour!

Sustainable 

Easy to bring on-the-go

Engaging 

Each mat comes with 9 non-toxic markers and a handy carry case ready to go with you.

Suitable for all kids ages 2-100! But, the most engaged age group is 3-7.
Care
Wipe down with a damp cloth/ wet wipe when you're done and pack it back in the case.