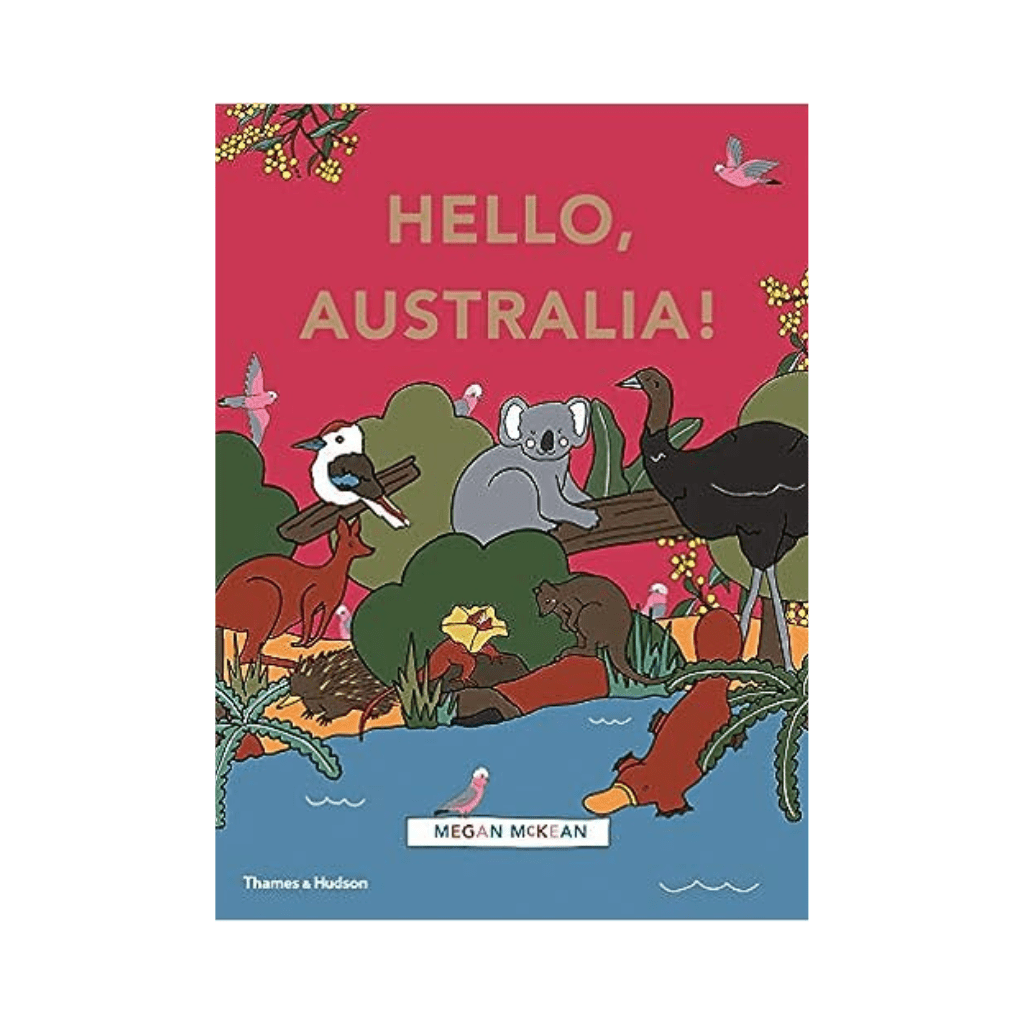 Description
Join a bunch of cheeky galahs in the latest look-and-find adventure in the Hello...! series.

This time we're taking a trip around Australia to discover more about the animals, birds and plants that live here. Along the way, you'll meet some very friendly quokkas, take a ferry to Kangaroo Island, marvel at the Big Things and learn about some places that are sacred to the traditional owners of the land.

From sunny Queensland to the ski fields of Victoria, there's so much to see and do around Australia.

About the Author

Megan McKean is a Sydney-based designer and illustrator with permanently itchy feet. Inspired by the cities she has visited, her work focuses on capturing the fun of travel and the hidden treasures to be discovered in exploring new places. She has worked as a commercial illustrator for clients including Starwood Hotels and Kate Spade New York. Her love of travel extends to her role as a guest blogger for travel website, Expedia.