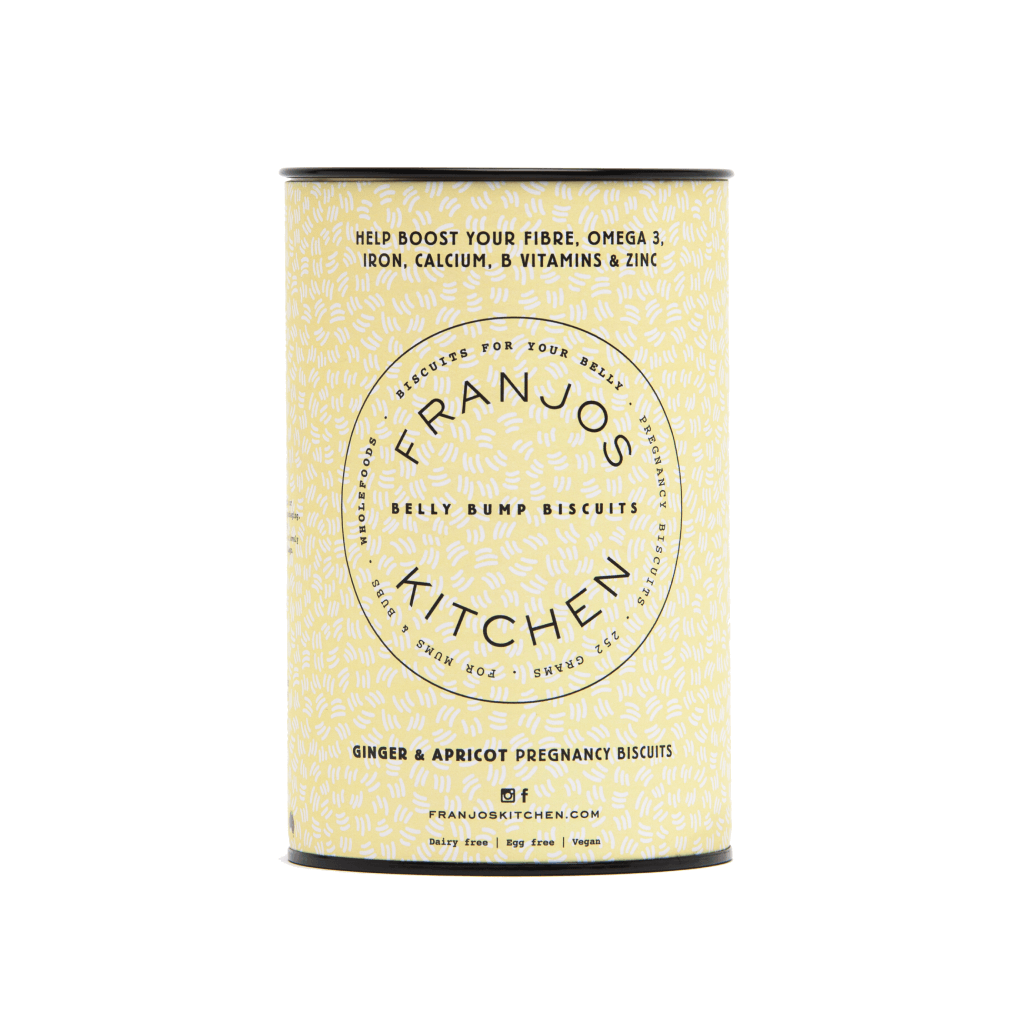 Description
Craving something sweet? When pregnancy hunger hits, you need a satisfying snack that will nourish you with nutrients. Franjos Kitchen belly bump biscuits developed for your belly, a healthy alternative to that (second) block of chocolate.
These Belly Bump biscuits have been designed by Jo, a naturopath, nutritionist to help deal with those pesky pregnancy side effects like all-day sickness, gas, bloating and ballooning feet. They're packed with natural ingredients to support a happy and healthy pregnancy. The hero ingredients of ginger and apricot are encased in a delicious blend of pumpkin kernels, flaxseeds and organic spelt flour.
Belly Bump biscuits are free from dairy and eggs making them perfect for vegan mums*. They also don't contain any refined sugar, additives or preservatives. Only the good stuff.
Ingredients
Organic wholemeal spelt flour, organic coconut sugar, diced apricots (contain sulphur), diced walnuts, organic coconut oil, tahini pumpkin kernels, flaxseeds, shredded coconut, ground ginger salt, bicarbonate of soda, citrus fibre, water.
14 biscuits per tin
*Manufactured on equipment that also makes products containing soy, gluten, dairy and nuts.