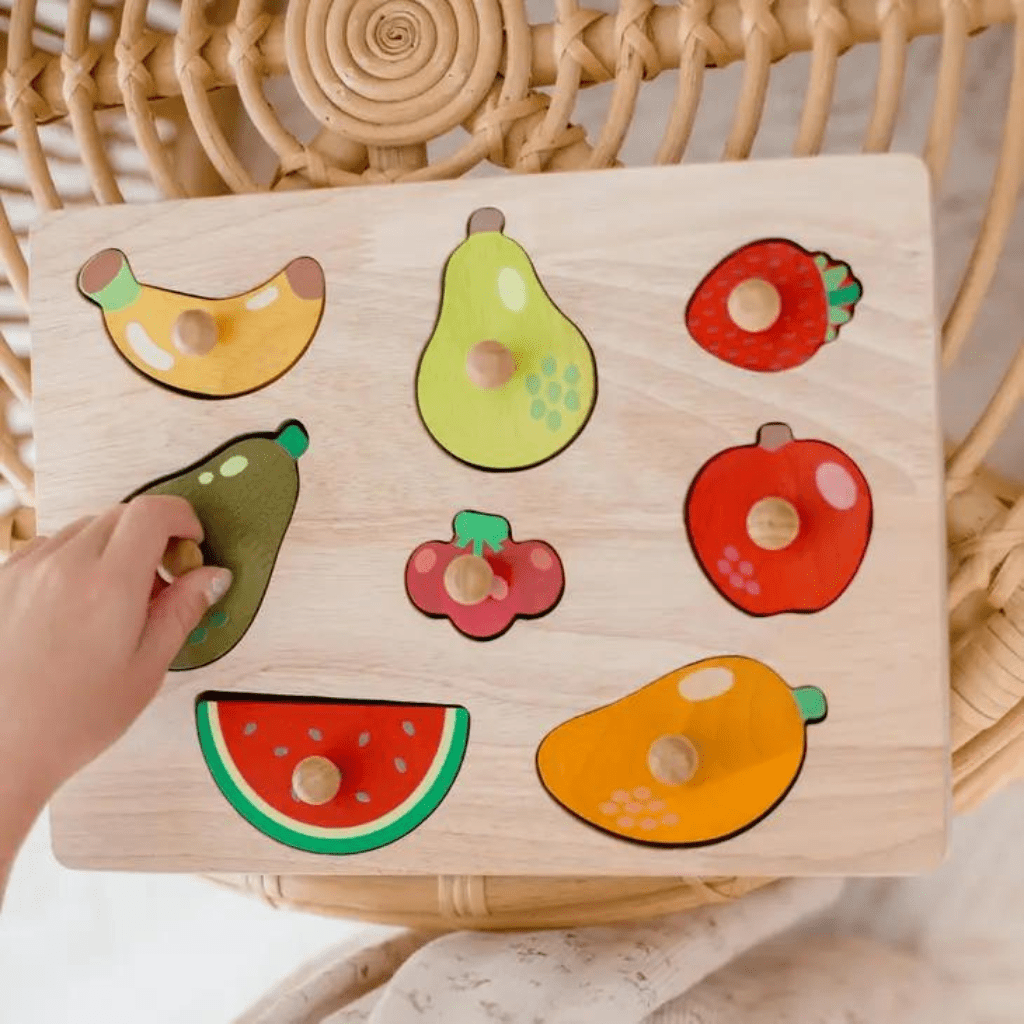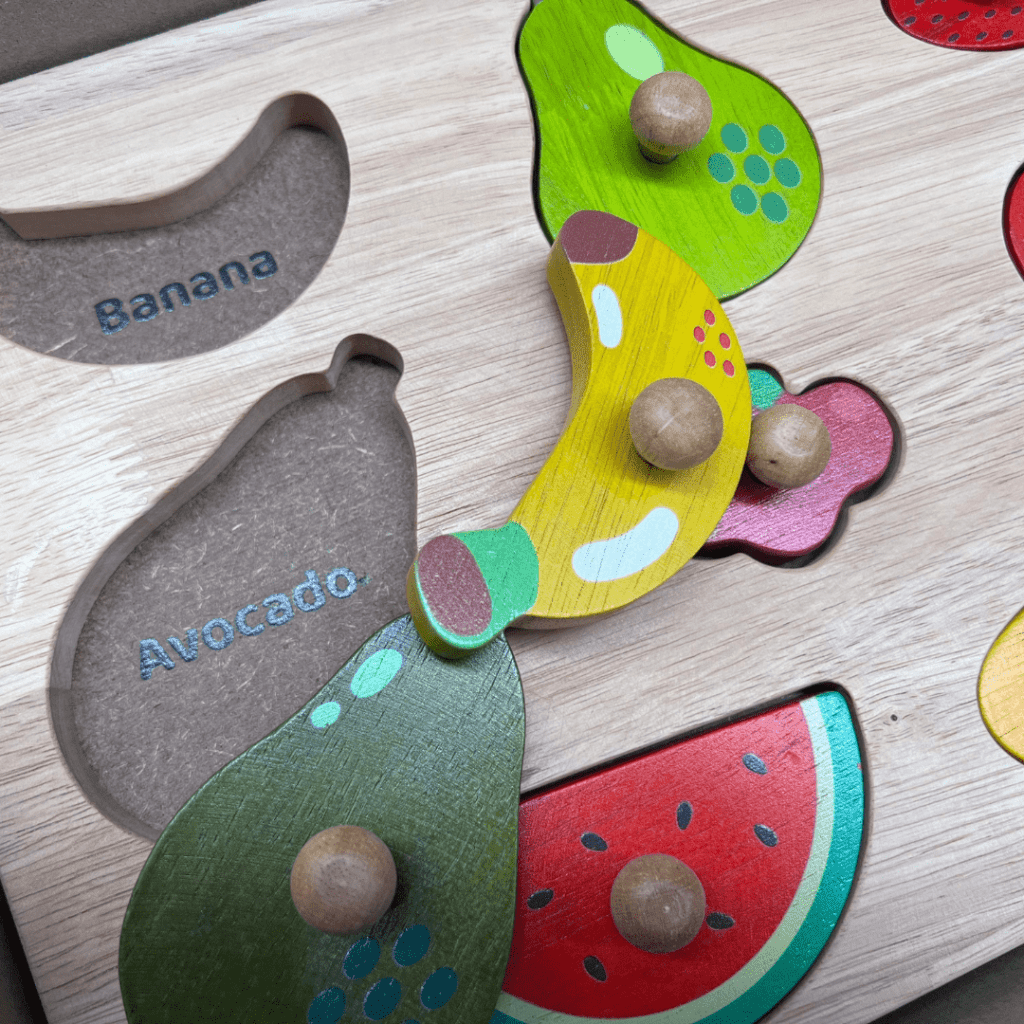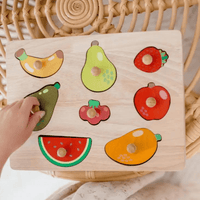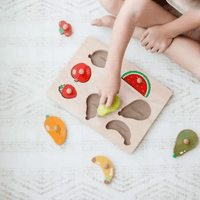 Description
This gorgeous fruit puzzle is made of rubber wood and consists of 8 pieces of fruit with a little knob perfect for little ones to grasp.
Children can be encouraged to fix the pieces of puzzle which promotes their fine motor skills. They can also learn to identify the different fruit pieces along with their colours thus promoting their literacy skills and colour recognition.

Completing puzzles takes time and patience. Practicing patience is one of the best benefits children gain through completing puzzles. Puzzles promote the development of hand-eye coordination, concentration and visual perception as children try to fix the pieces of the puzzle together.
Puzzles also promote the development of fine motor skills and problem-solving skills which are useful in life. They also help improve memory as the children try and figure out where the pieces of the puzzles go based on their shape. Children feel a sense of achievement as they fix the pieces of the puzzle. By using their logical reasoning, they figure out which piece of the puzzle goes where.
This fruit shape puzzle is therefore ideal for developing their critical thinking skills and it is also a great educational resource to promote cognitive thinking for your children.
Recommended for ages 2+.