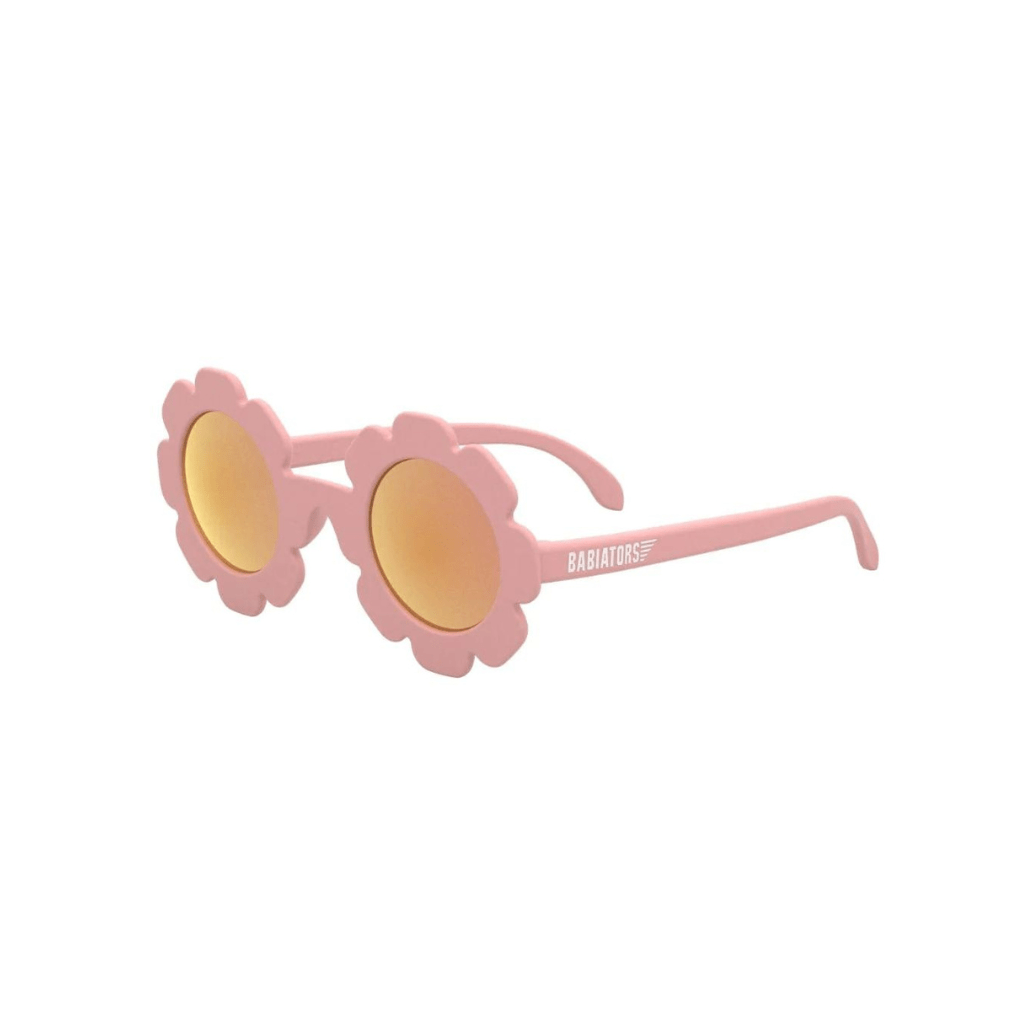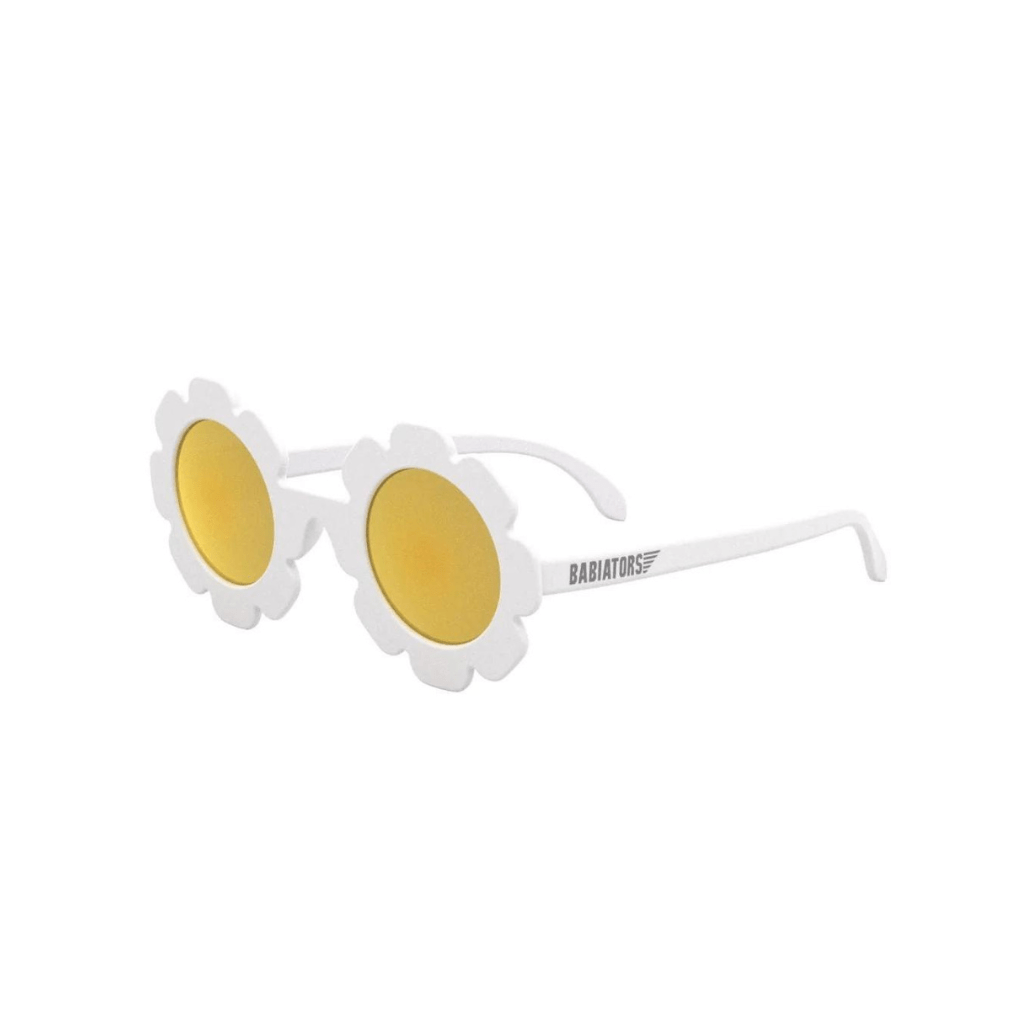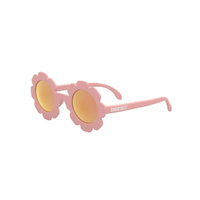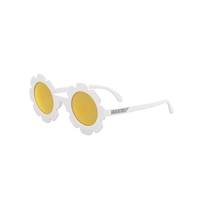 Description
Same great Babiator products, in freshly branded new packaging. Each pair of Babiators in the new packaging comes with a sunglasses bag included.

With fashion-forward mirrored lenses, the polarized flower frames are some of the most stylish shades yet! Babiators' award-winning sunglasses for children protect against 100% of UV rays and are virtually indestructable.

Features

Polarized kids sunglasses reduce harsh glare and improve your child's visibility in the sun (or snow!). Plus, your baby will look awesome behind the colorful mirrored lenses!
Safe: UV400 lenses protect your kid's eyes and surrounding skin from UV rays, while the frames are BPA-free, so no sweat if they end up in your baby's mouth.
Durable: The flexible, comfortable rubber frames and shatter-resistant lenses won't break when you bend, twist, or step on them.
Babiators meet the Australia and New Zealand safety standards AS/NZS 1067:1:2016 and are rated as a Category 3 - sunglasses.