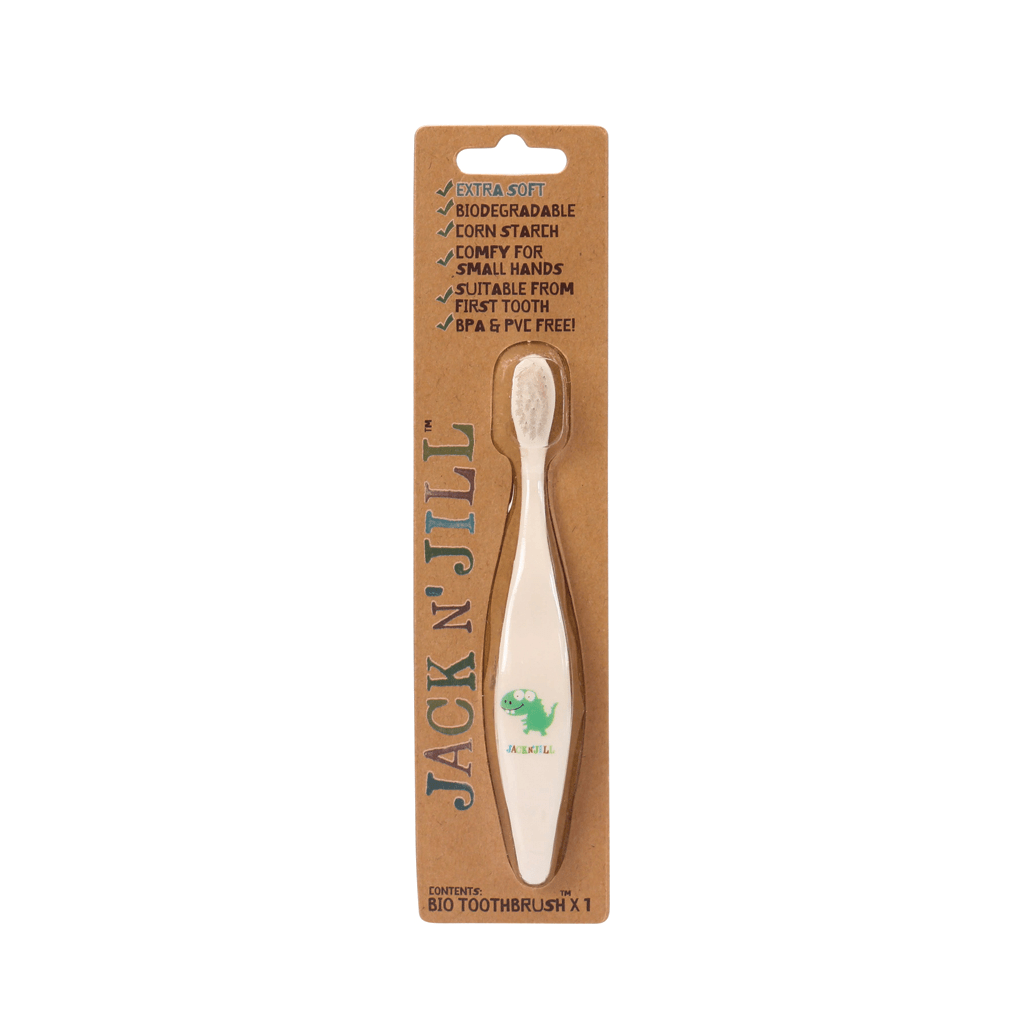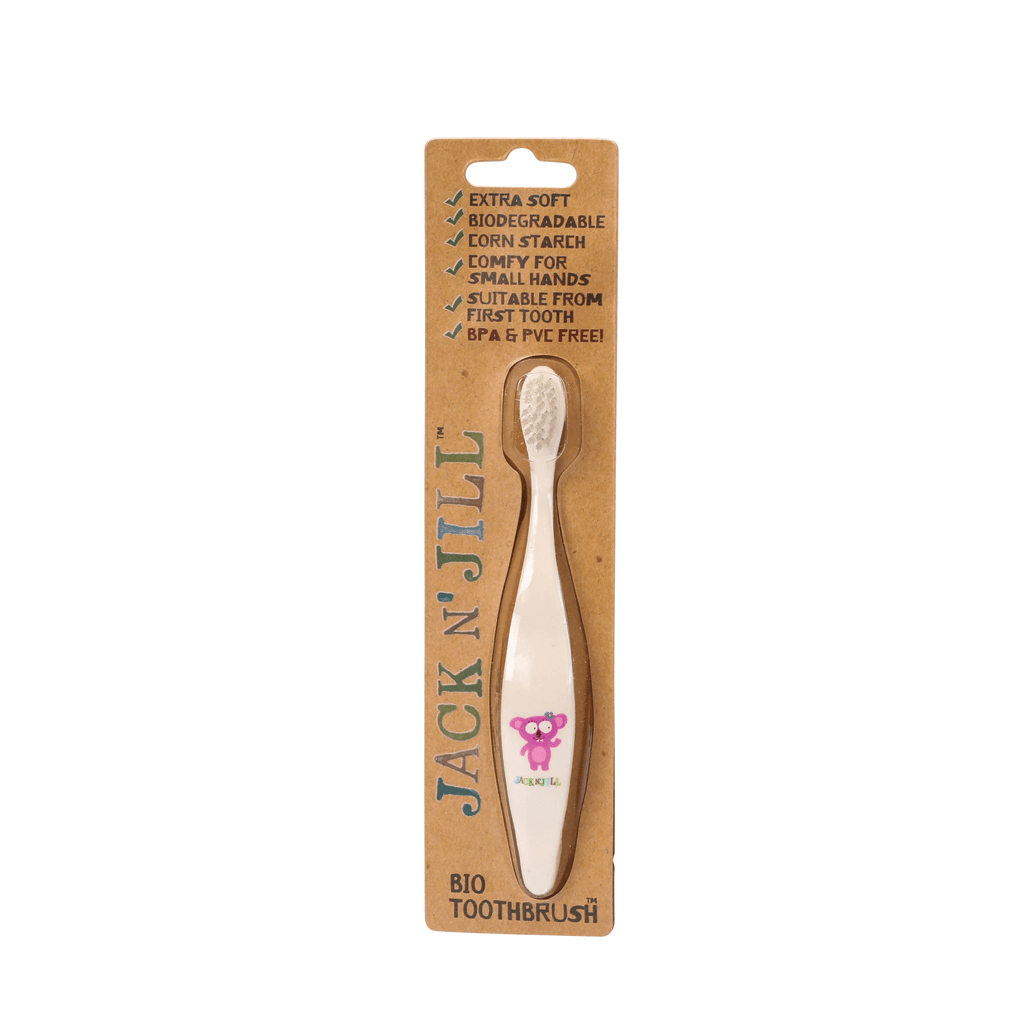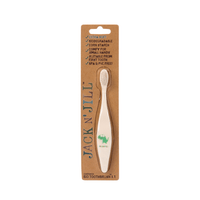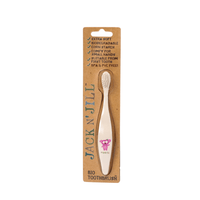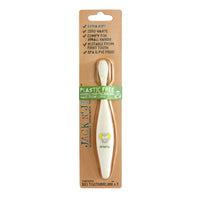 Description
These biodegradable toothbrushes from Jack n' Jill are made from Corn Starch which means they are compostable and will break down in soil over time.
The brush handles are smooth and feel just like traditional toothbrushes. The toothbrush bristles are made from nylon. The head can be broken off and recycled.
Unlike other Zero Waste toothbrushes on the market, they are super soft on the gums and the ergonomic handles are perfect for little hands.
Suitable from first tooth!
Tips
Don't forget to replace your toothbrush every 6-8 weeks!
Don't forget to replace toothbrush after illness (germs can remain on toothbrush - yuck!)
Sterilize often - about once a week, we recommend that you immerse the toothbrush head into 10% hydrogen peroxide (widely available from pharmacies).
Leave for 10 minutes then rinse with water and allow to air dry. Your child's toothbrush will stay cleaner and last longer.
Material
Biodegradable, Vegan, GMO-free - even the packaging is biodegradable and made from corn - no plastic & eco-friendly!
BPA & PVC Free.