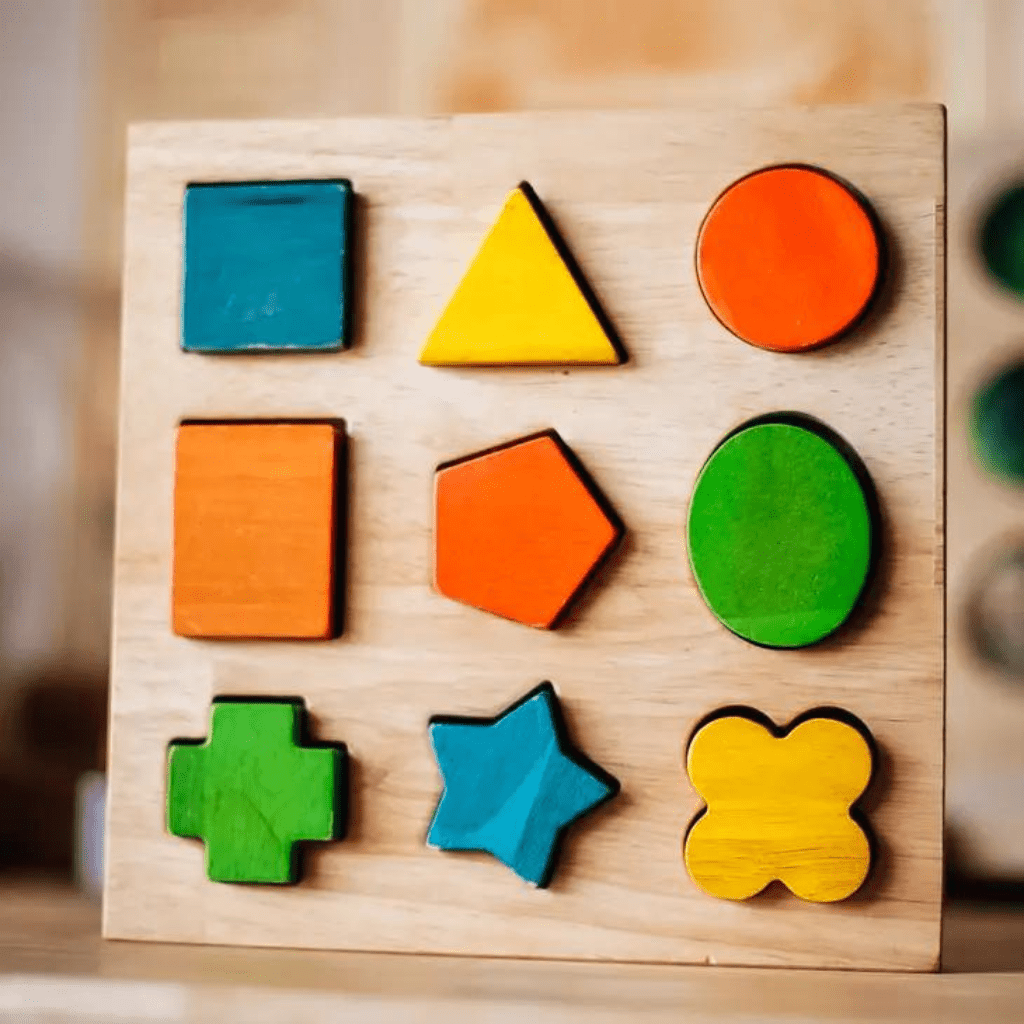 Description
A classic wooden puzzle with nine different shaped blocks to teach shape recognition.
Encourages children to have fun with shapes and colours while sharpening their hand-eye coordination, motor skills and focus.
Children learn to interact positively with the colourful environment.
Excellent for stimulating children's mental development.
Material
All Qtoys are made of plantation timber, using child-safe, non-toxic materials to conform to Australian and New Zealand safety standards.
Size
20cm x 20cm x 0.5cm