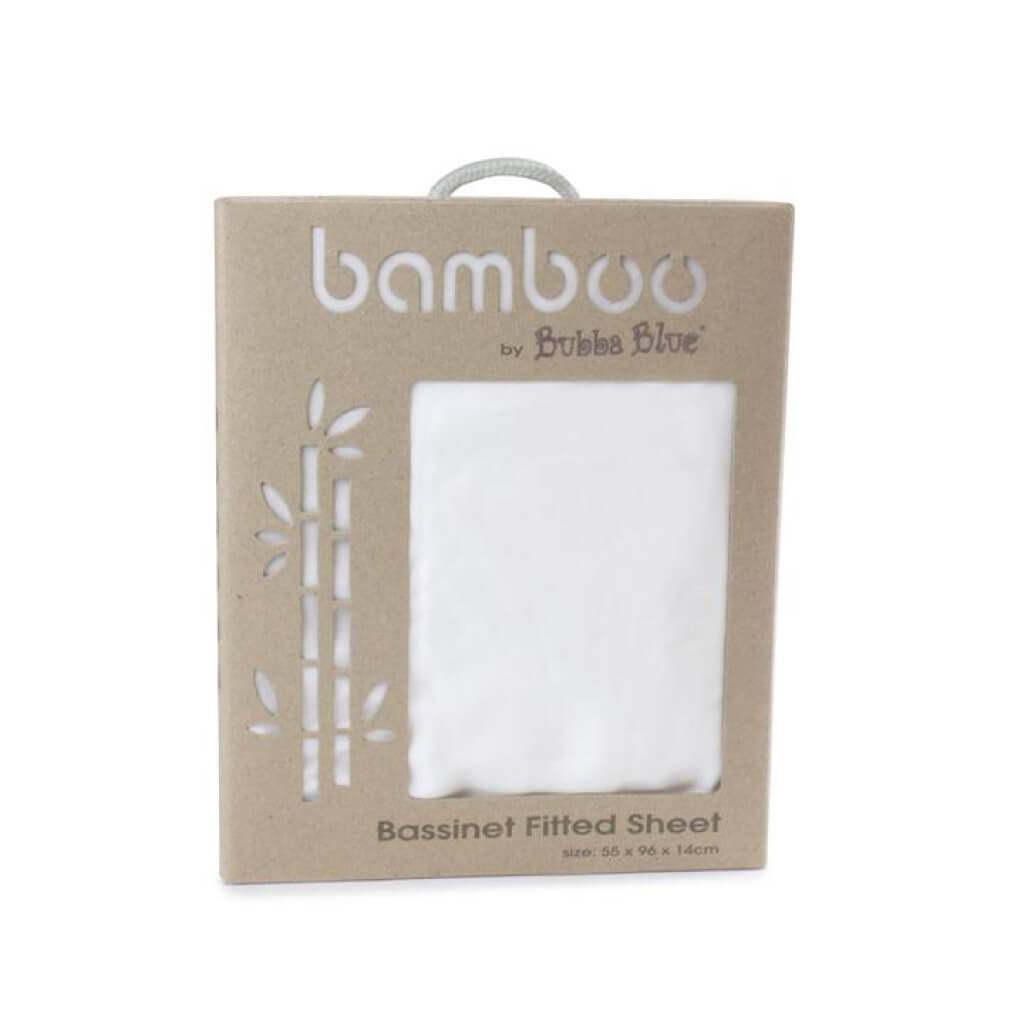 Description
Soft and silky to the touch Bubba Blue's award winning bamboo sheets and baby sheet sets are a luxurious base for your baby's bedding. Bamboo fabric is breathable, hypoallergenic and prevents overheating, perfect for use all year round.
Features

Super soft fitted bamboo bassinet sheet
Fits most bassinets
Environmentally friendly
Naturally breathable
Luxuriously soft, lightweight & feels like silk
Antibacterial & hypo-allergenic and protects from dust mites
Thermoregulating for a great night's sleep.
Size

Bassinet Size, 55x96x14 cm
Awards

BRONZE - Mother & Baby Awards 2018
Most Environmentally Friendly Product for Baby
Bubba Blue Bamboo Collection
Bamboo is

Highly Resistant to Dust Mites
Luxuriously Soft
Hypoallergenic & Antibacterial
Naturally Breathable
Sustainable Bamboo
Thermo regulating - stays cool in summer & warm in winter
A great product for your child, your family & our environment!