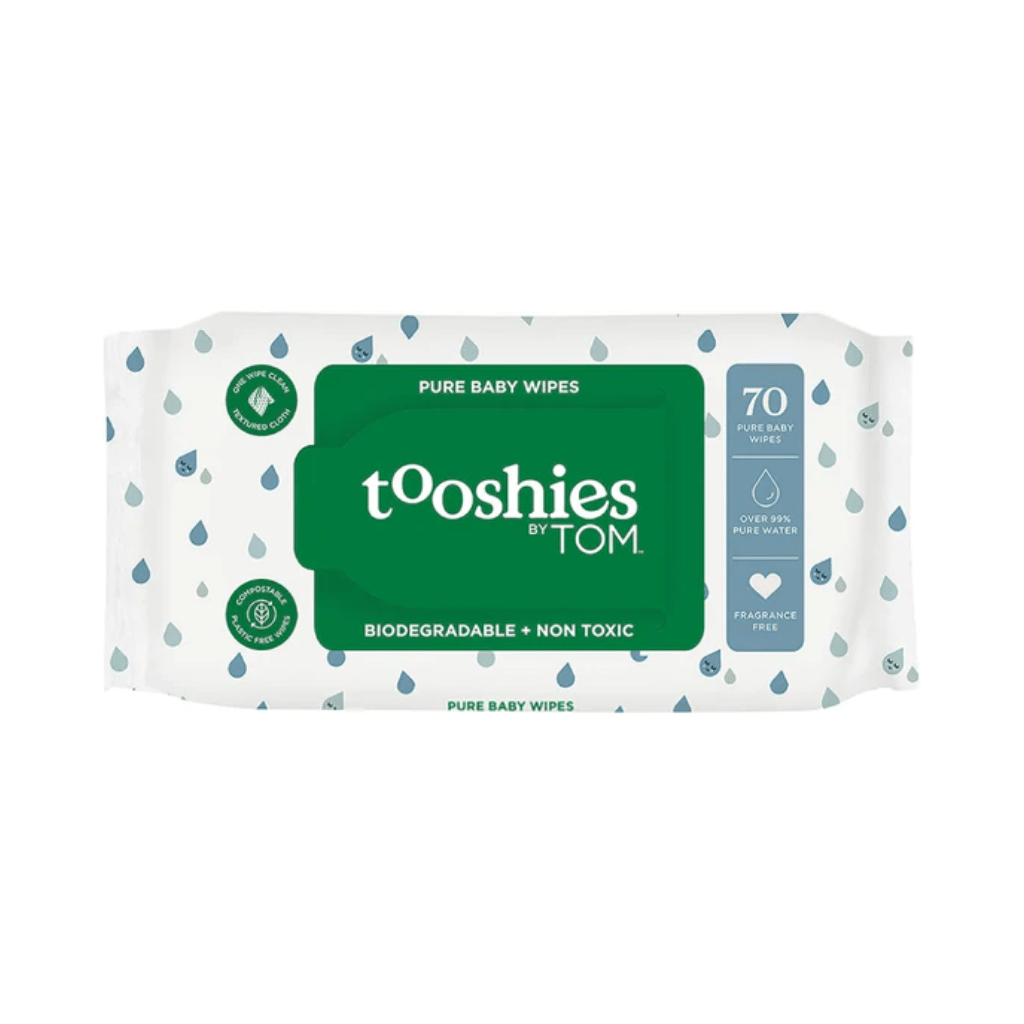 Description
tooshies by TOM baby wet wipes made with organic ingredients, feature a uniquely textured cloth and are 100% biodegradable and compostable. They contain no parabens, no phthalates, no plastics, no phenols, no synthetic fragrances, and are alcohol free.
Pure water
A gentle clean for newborn and sensitive skin. tooshies by TOM unscented pure water wipe is a pared back option of the best selling aloe vera and chamomile baby wipe. With only a handful of ingredients, this water based baby wipe that can be used on even the most sensitive newborn skin. These pure baby wipes are 99.4% water with a few additional clean, gentle ingredients that keep the wipe safe and stop the growth of any bacteria or mould. Try these if you are looking for baby wipes that won't irritate your little one's soft, sensitive skin.
Ingredients
99.4% Aqua (Pure Medical Grade Water) for a natural clean Sodium Benzoate, a gentle preservative that stops bacteria and nasties affecting the wipe (and commonly used to pickle vegetables!). Hydroxyacetophenone, a gentle antioxidant. Decyl Glucoside, a gentle plant-based cleanser. Polyaminopropyl Biguanide a gentle preservative to maintain the moisture in our wet wipes.
tooshies by TOM wipes are vegan and 100% biodegradable.
When you bring tooshies by TOM into your home you are making a conscious choice to help make a better world for your little one.
Gentle on bottoms and the planet. A change that feels good.
Made responsibly in China.