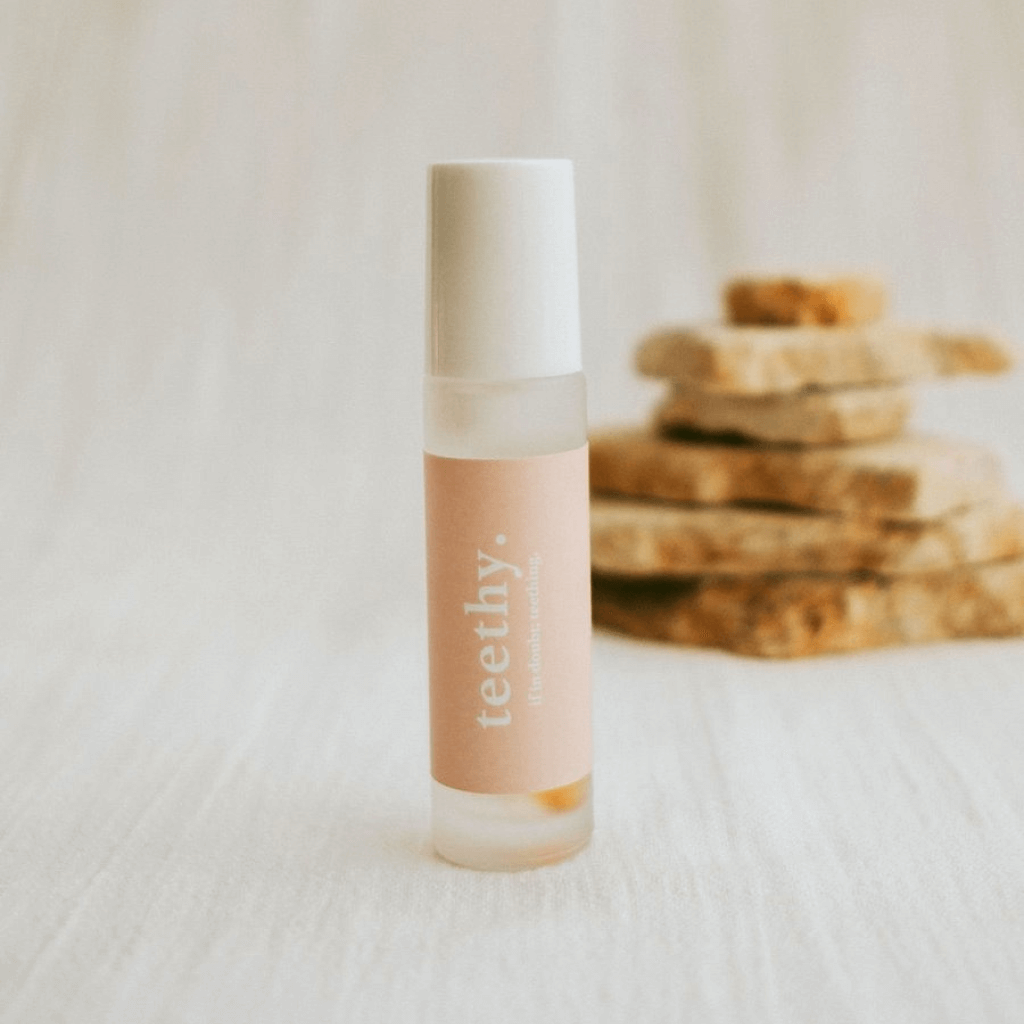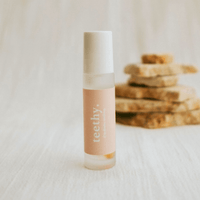 Description
The Cle Collective teethy. essential oil blend naturally eases teething pain.
Lavender creates a calming and soothing effect, while Helichrysum and Roman Chamomile provide inflammatory and healing properties. Baltic Amber is included in this blend which is well known to assist with teething, containing succinic acid which acts as pain relief and anti-inflammatory agent.
If in doubt; teething.
How to use

Apply: to cheeks and along the jawline to ease the pain associated with teething.
Ingredients

Fractionated Coconut Oil, Roman Chamomile, Lavender, Helichrysum, Myrrh Essential Oils
The Cle Collective are not medical practitioners and these products and information are not intended to treat, diagnose or prevent any disease or conditions. Always discuss with your medical practitioner before using all essential oil blends.
More detailed information on product safety is available here.