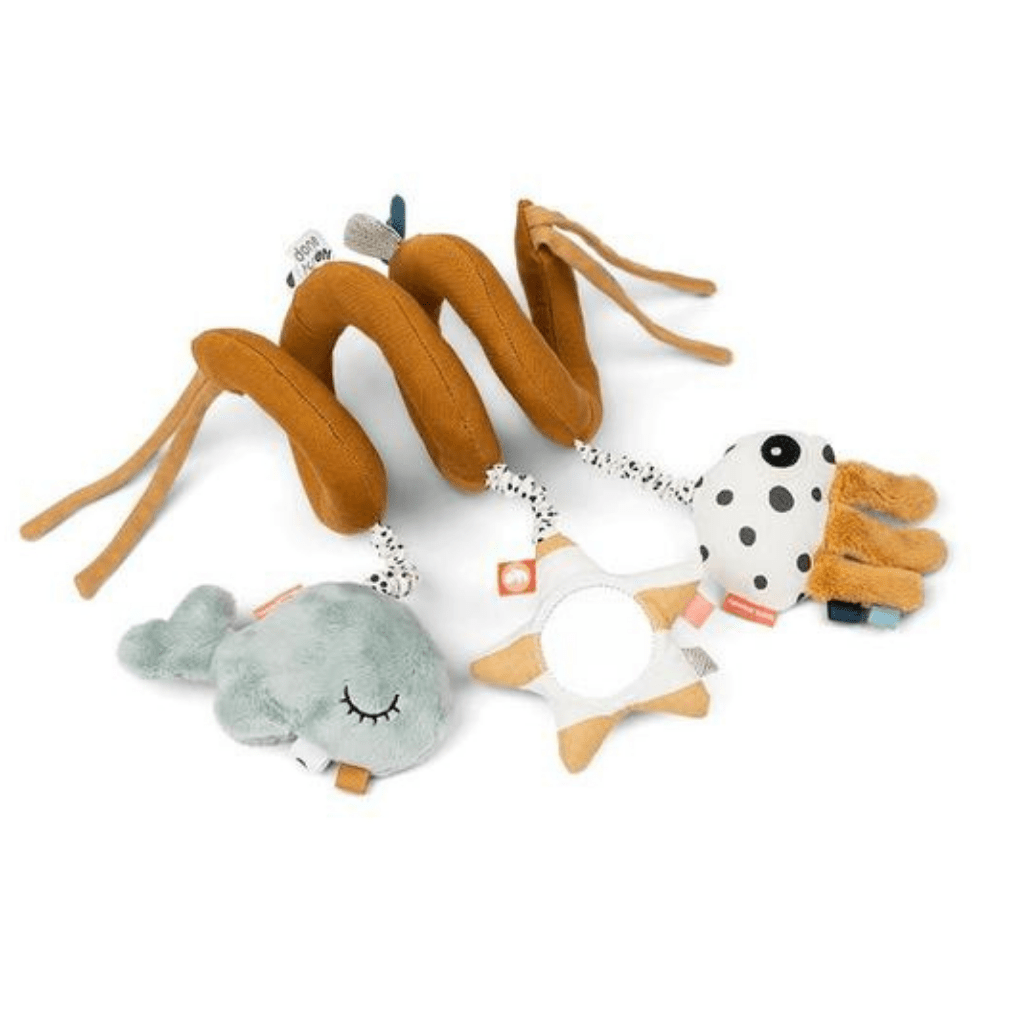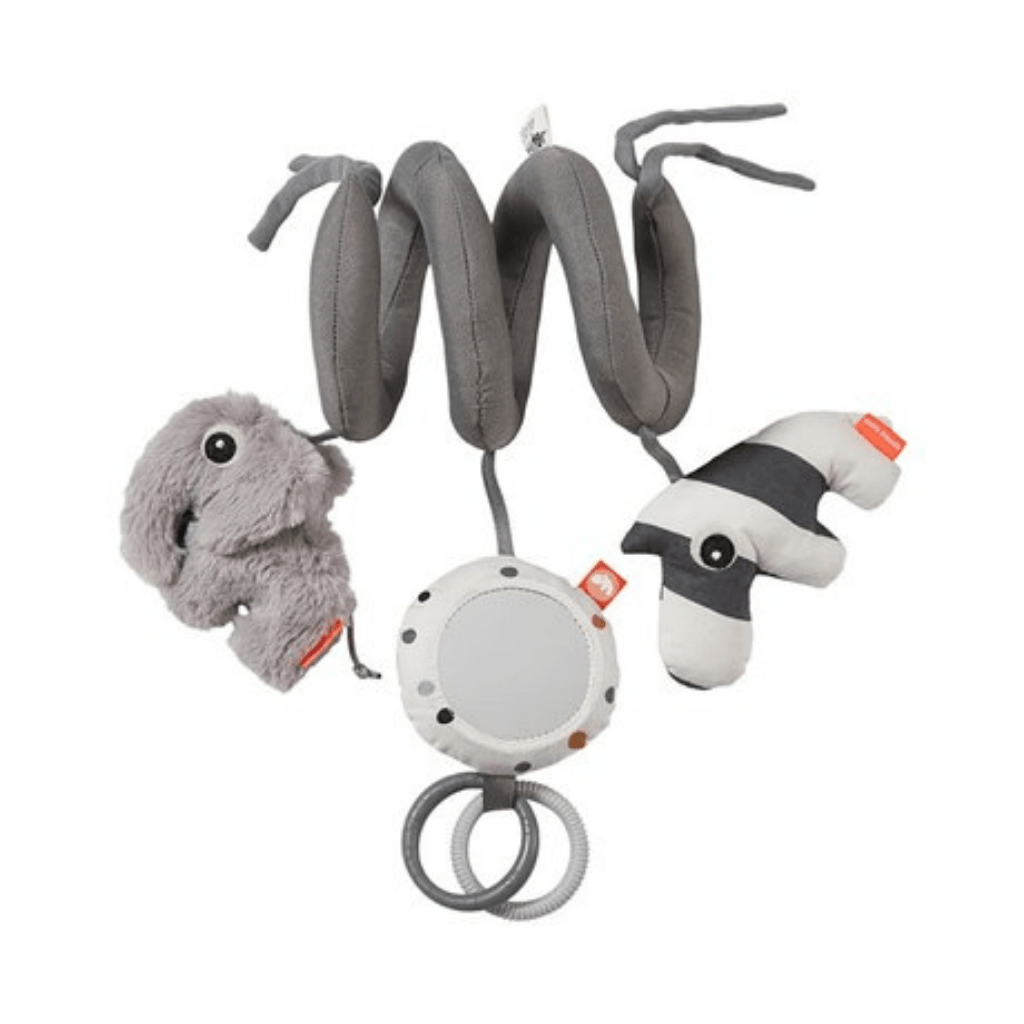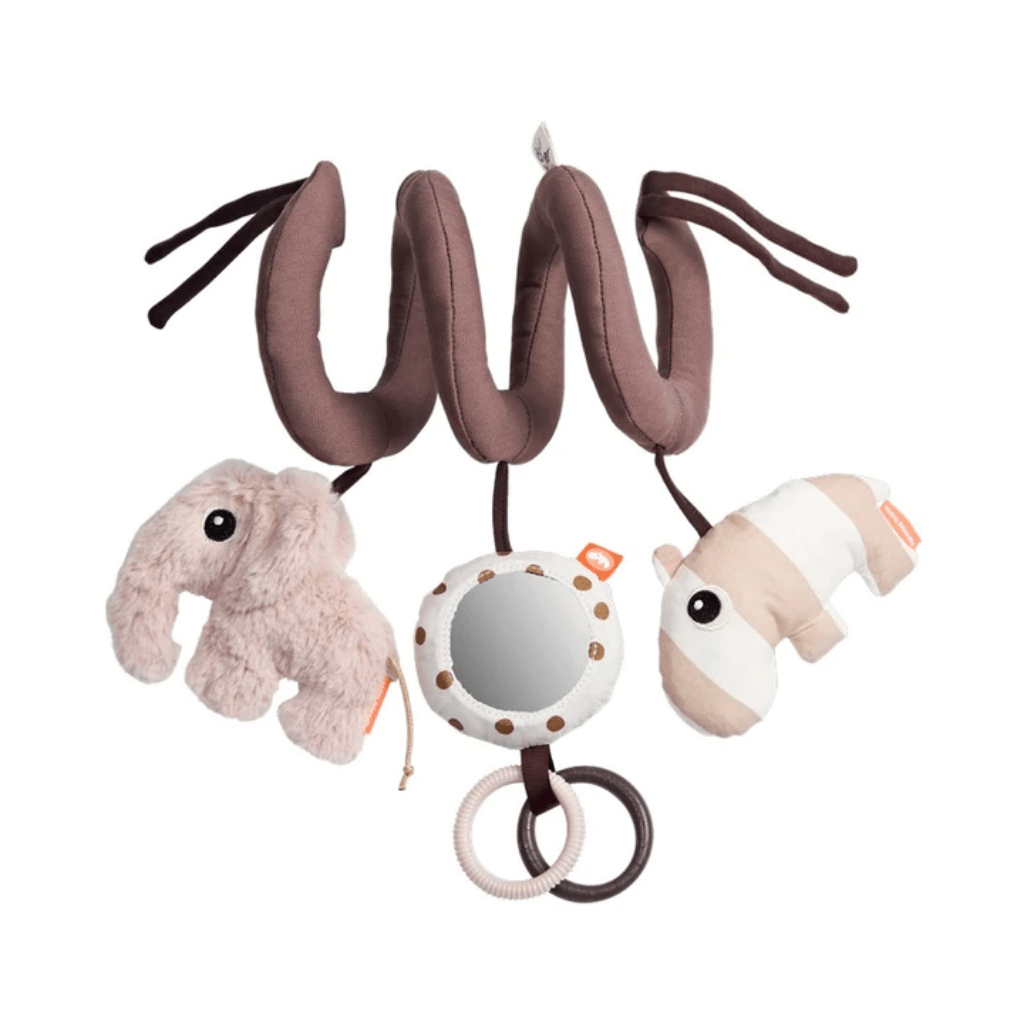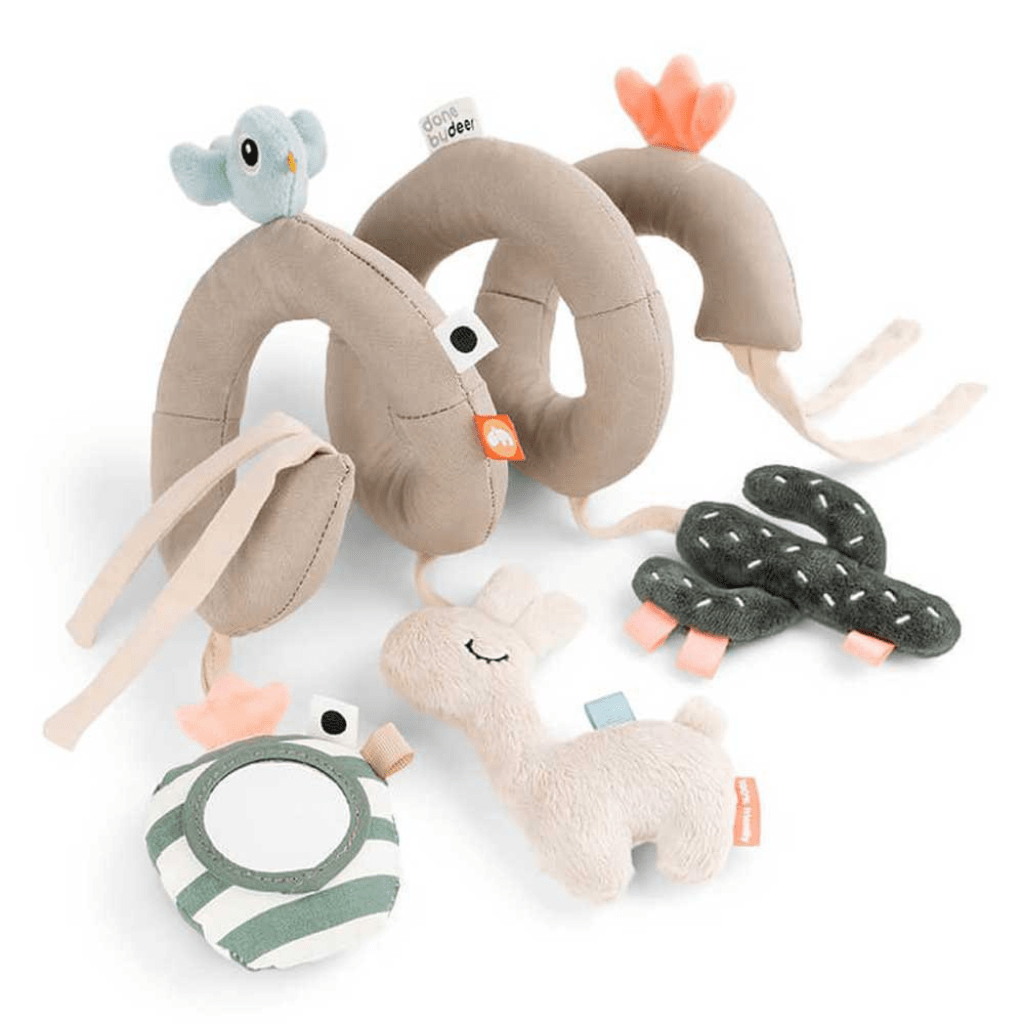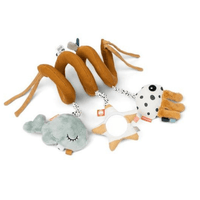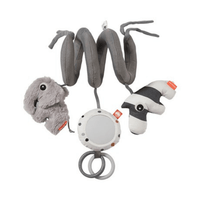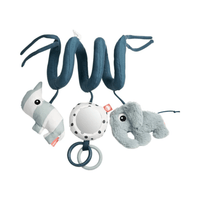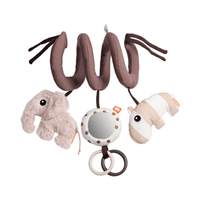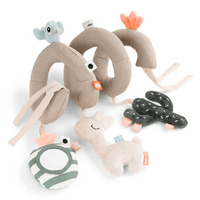 Description
This Activity Spiral is one of the best baby toys you will come across. It fits on the pram, the cot, the car seat, has a variety of toys as well as a teething ring to stimulate your baby plus it looks super cute.

This activity spiral is super versatile and will become both yours and baby's favourite in no time.
Baby will love the many sounds and textures of the attached toys plus the relief from the teething rings when that time comes and you will love that you can fasten it to the cot, car seat, pram or even your arm. Perfect on-the-go entertainment.
Material
Spiral: 100% polyester.
Toys - Fabric: 50% cotton 50% polyester. Filling: 100% polyester fibers.
Rings: 100% PP.

Care
Wipe clean with damp cloth. Do not immerse in water.
Size
 W 15-33 cm, H 10 cm.