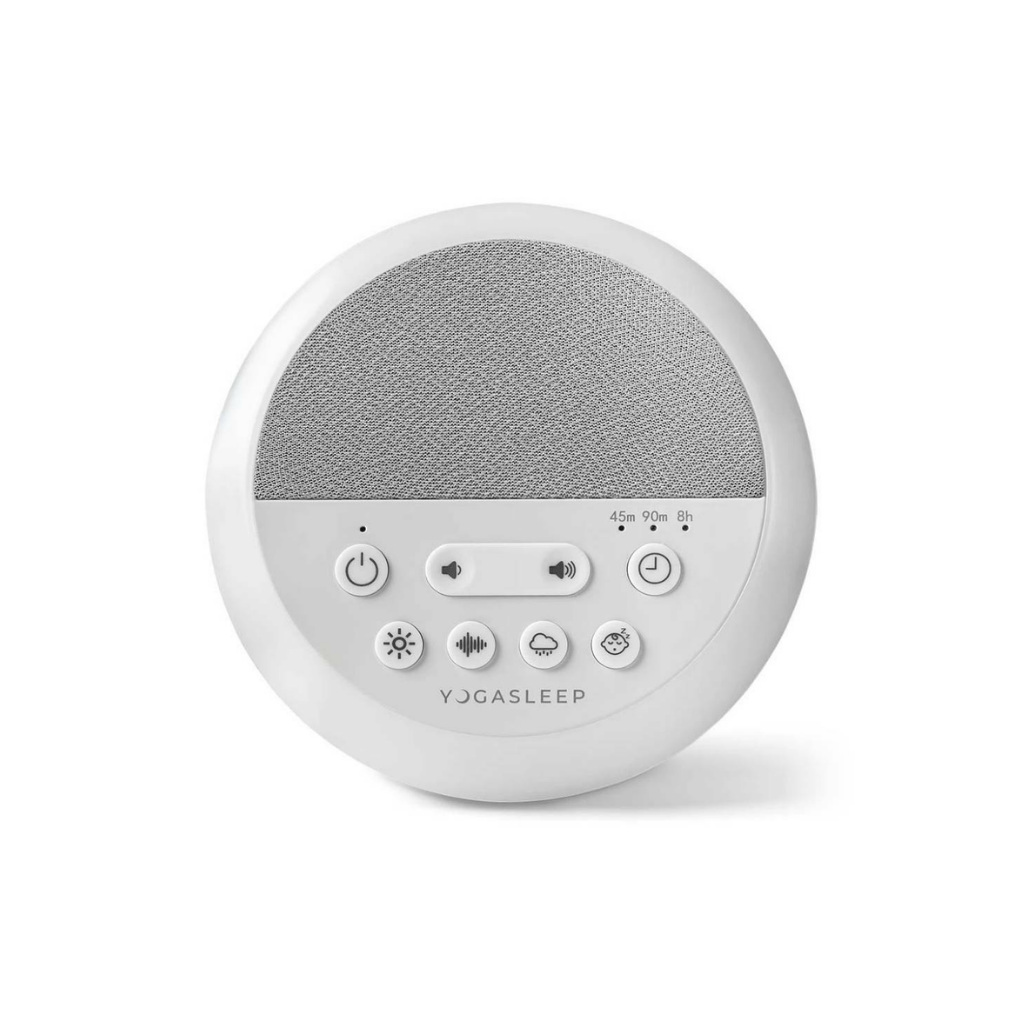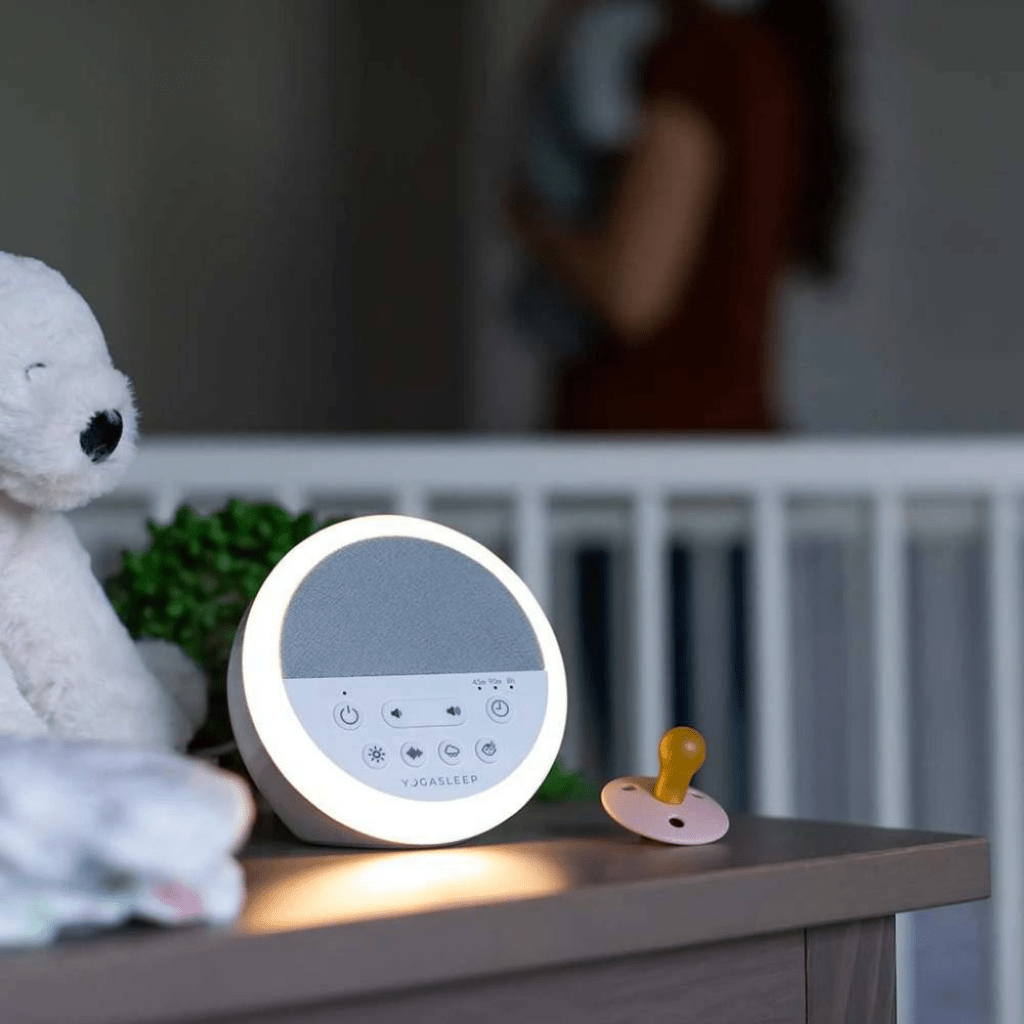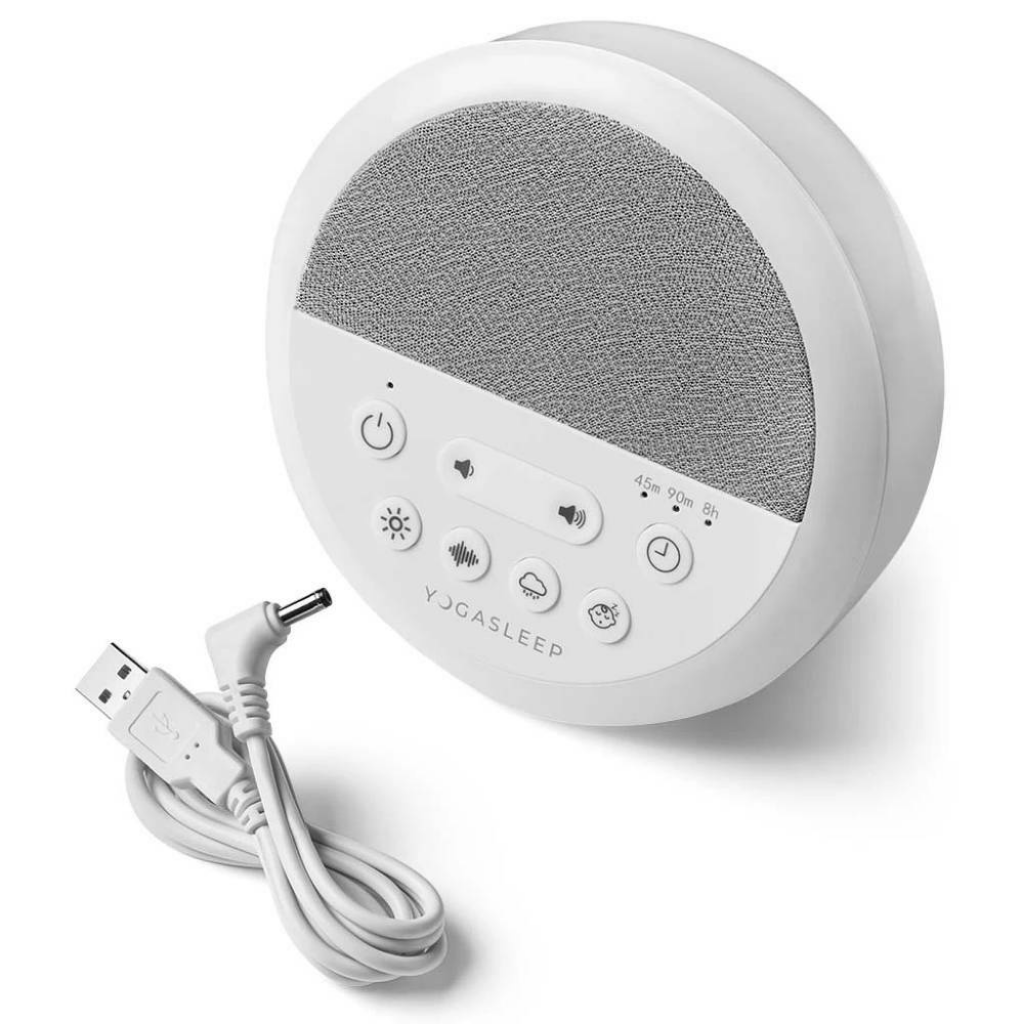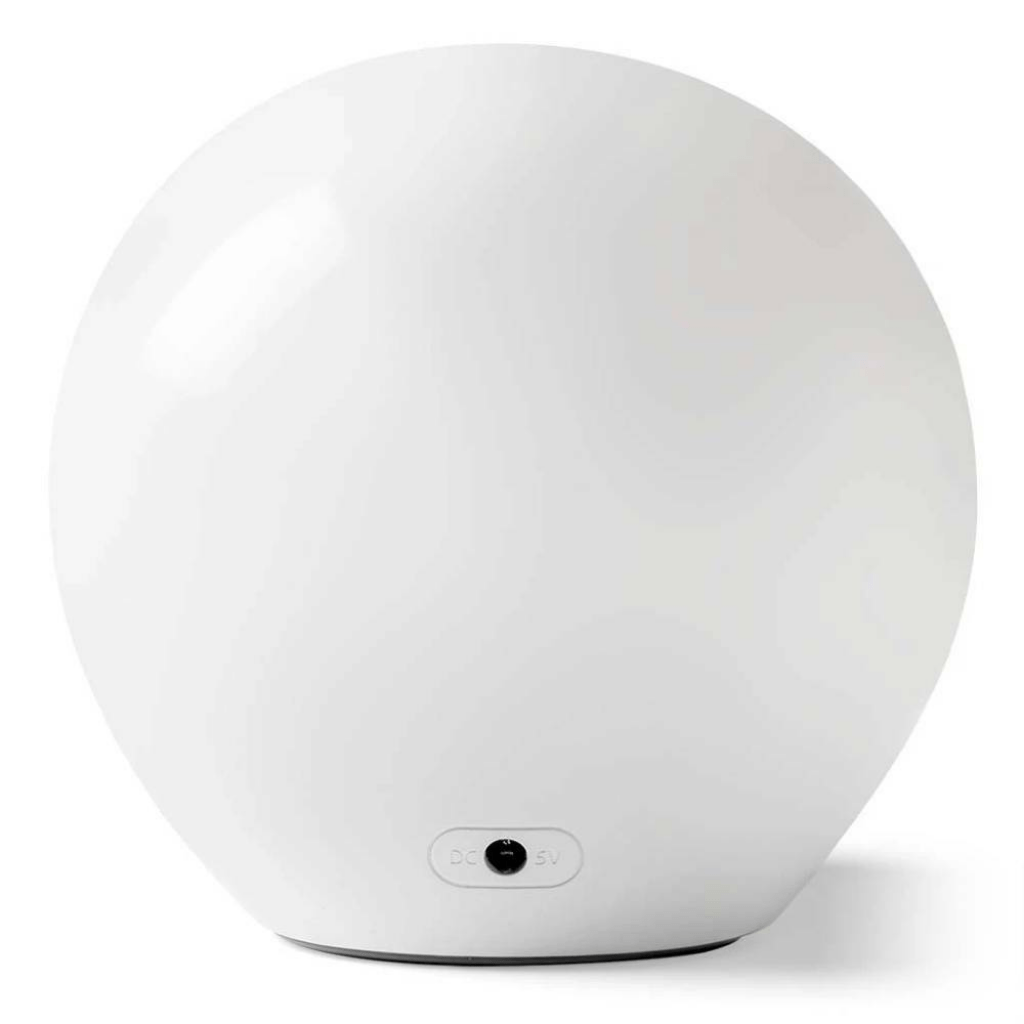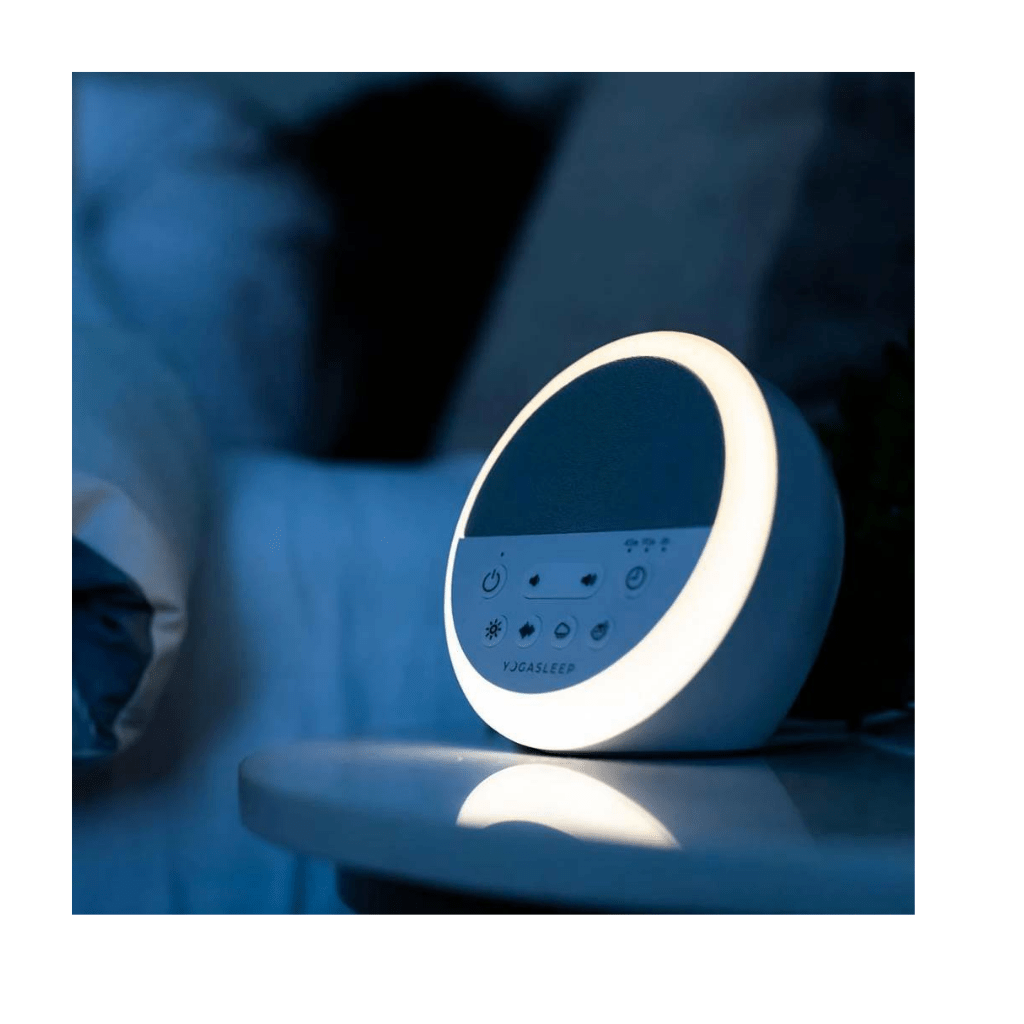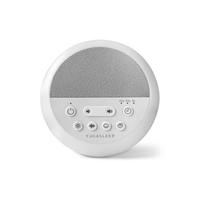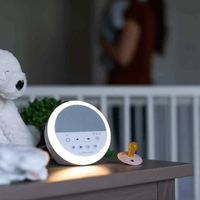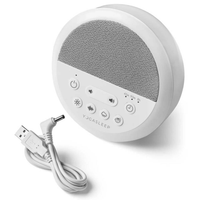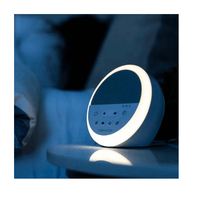 Description
Nod Sound Machine and Nighlight is another great product from Yogasleep designed to help your baby or child fall asleep faster, stay asleep, and mask distracting noises.

Features
20 sound options (wow!) including - white noise, fan sounds, nature sounds, and eight classical lullaby tracks. Includes a "shushing" sound and heartbeat setting engineered to soothe infants.
A soft, dimmable night light in amber tones that soothes rather than disrupts sleep cycle
Ability to play sounds without the night light turned on
Ability to run the sound machine all night long or set the auto-off timer. 3 timer options - 45 minutes, 90 minutes, or 8 hours.
Sleek and compact that fits seamlessly with any bedroom or nursery
Easy to operate with a simple and user-friendly interface
No battery required, powered by USB cord
Yogasleep has 50+ years of making the best white noise machines for home, baby, and work.
Size
Dimensions - 116mm x 118mm x 70mm
Weighs - 399g
Please note - The Nod comes with a USB cable cord, but not a power plug or adapter. You can use any USB power adapter such as a phone charger. It runs plugged in, it is not a portable rechargeable machine. It is recommended that you only use the USB cord provided with your Nod. Using any other cord can result in damaging your unit and/or does not provide sufficient power to run your unit. We suggest popping a sticker/marker on your Nod cord so you can differentiate between other USB cords you may have in your household.