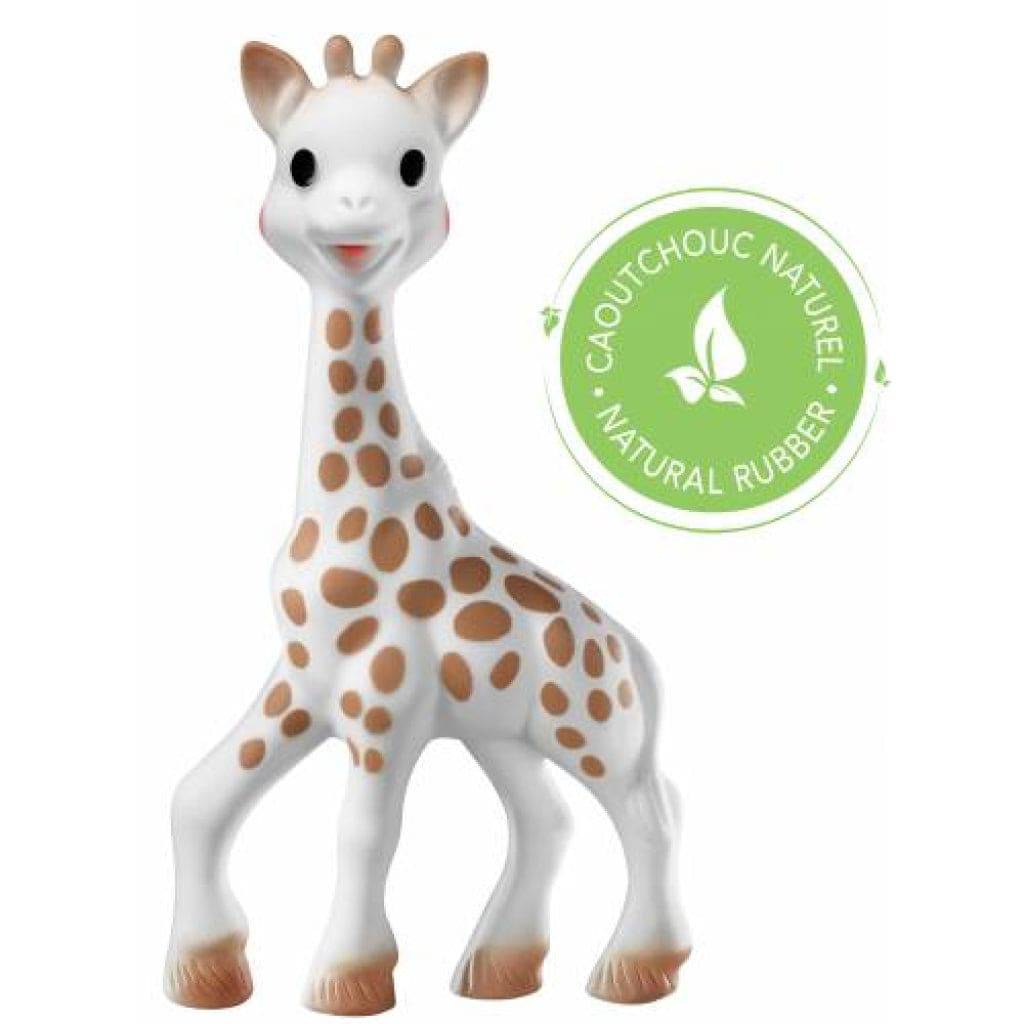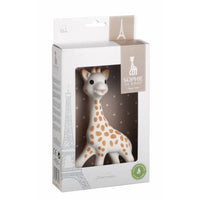 Description
There are many secrets behind Sophie la girafe® that make it one of the worlds best 100% natural teether toys with a devoted following!
Sophie the giraffe is slender, flexible and soft, baby can squeeze and chew her in complete safety. Lovable and amusing, Sophie laughs when her body is squeezed.
Sophie the giraffe is made from 100% natural rubber derived from the sap of the Hevea tree, Natural Rubber is soft, safe & non-toxic for baby to teethe & chew. Lightweight & easy to grasp for tiny hands.
Painted with non-toxic, food-grade paints. Stimulating to baby's senses with her soft colors & gentle squeak. Bumpy head helps soothe sore, teething gums. Sophie the Giraffe is Phthalate-Free with No Vinyl (no-PVC).