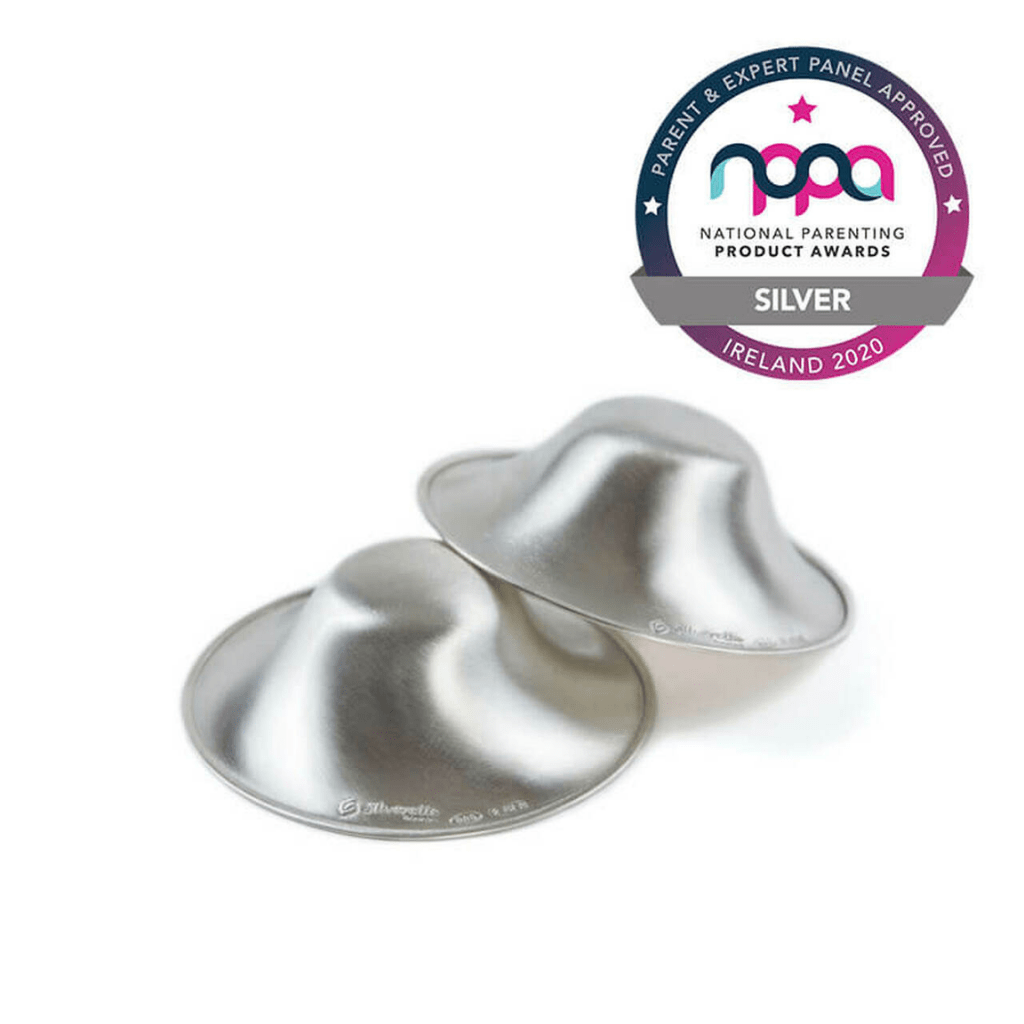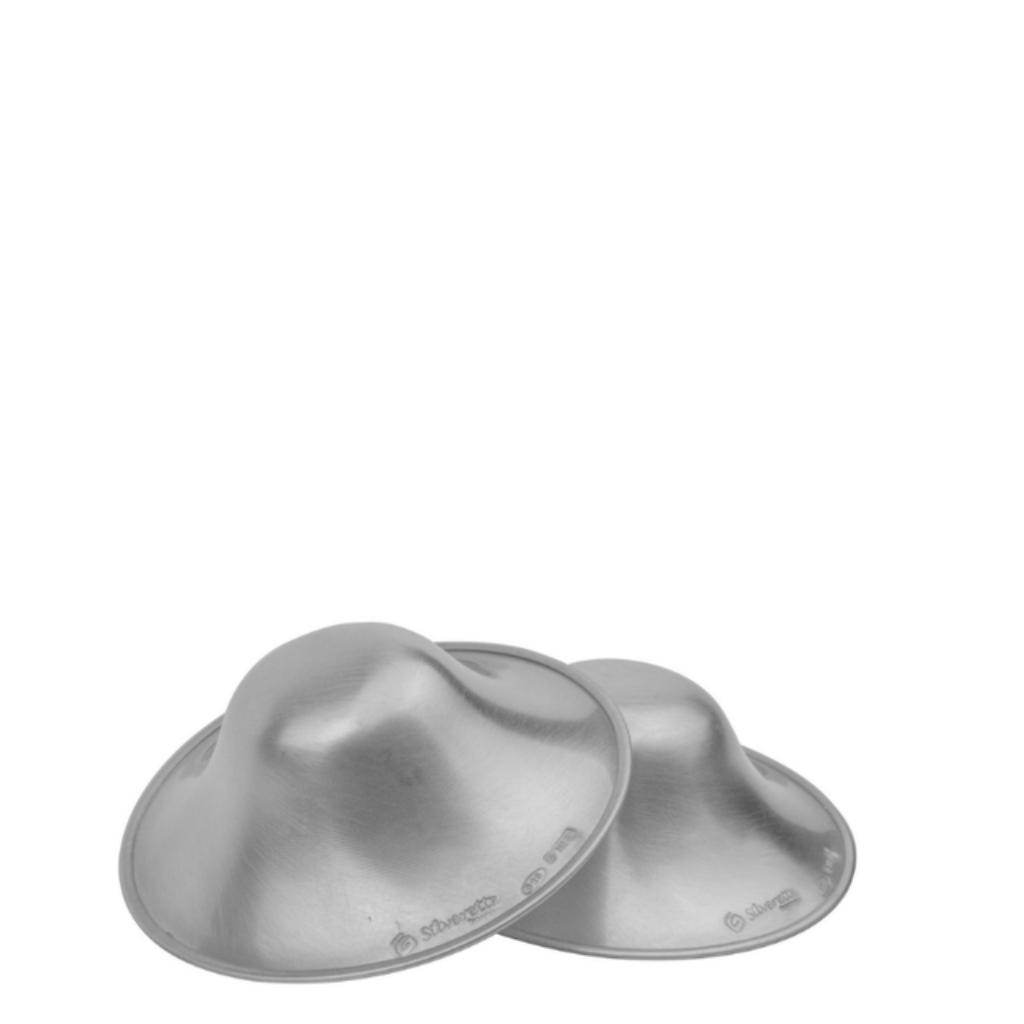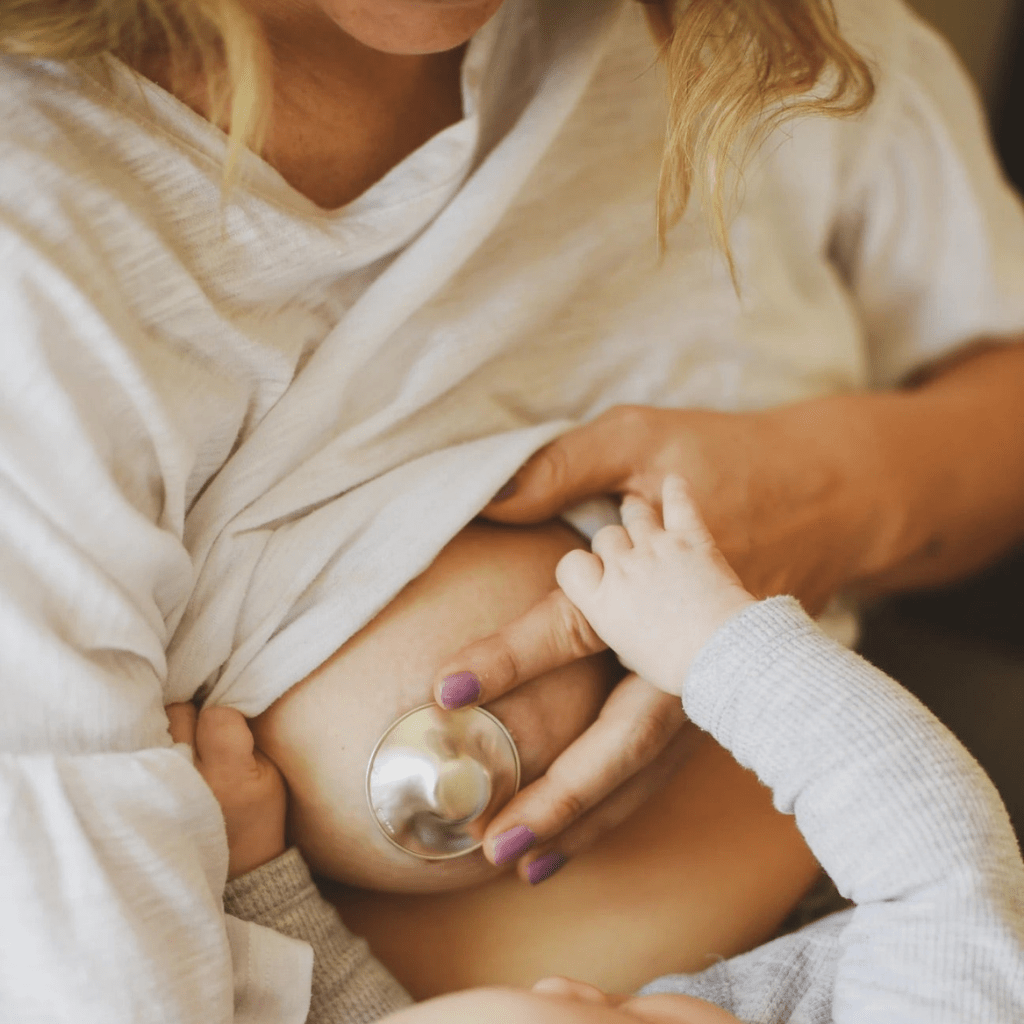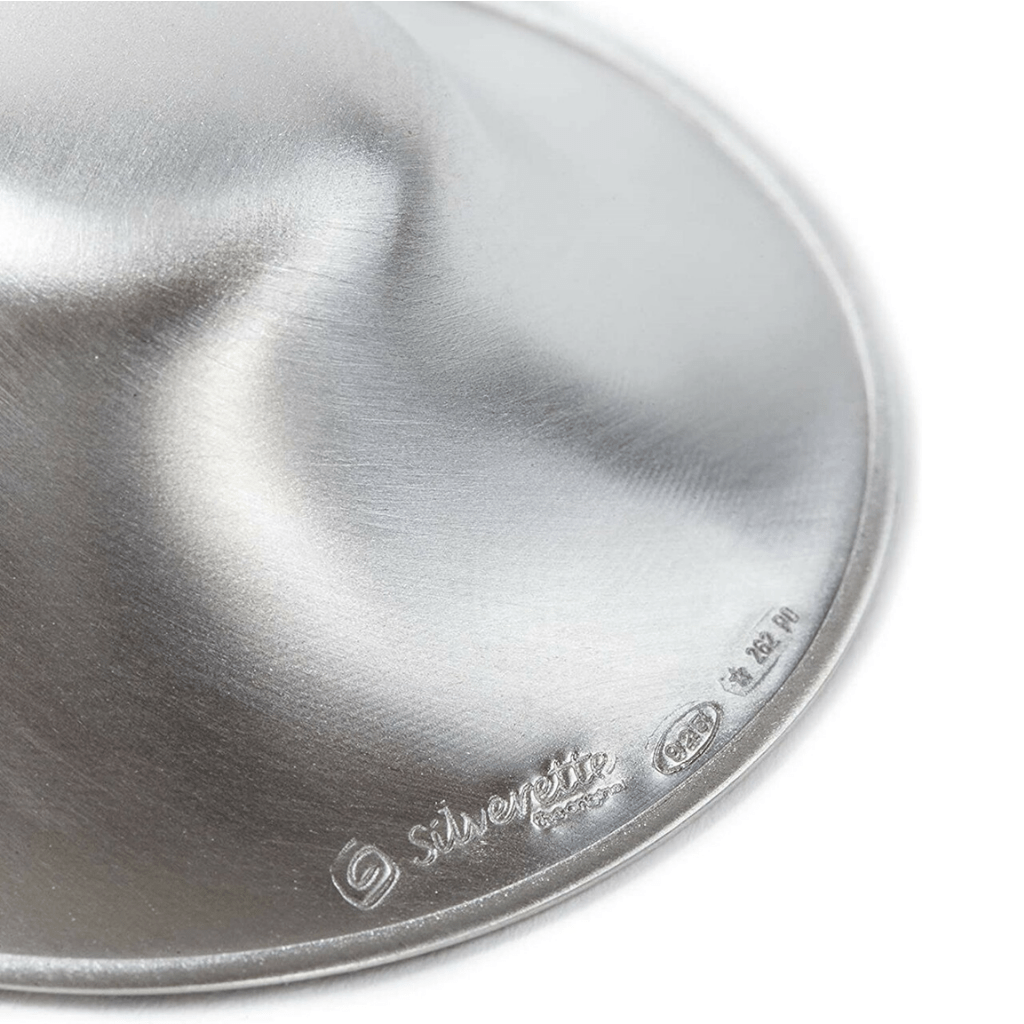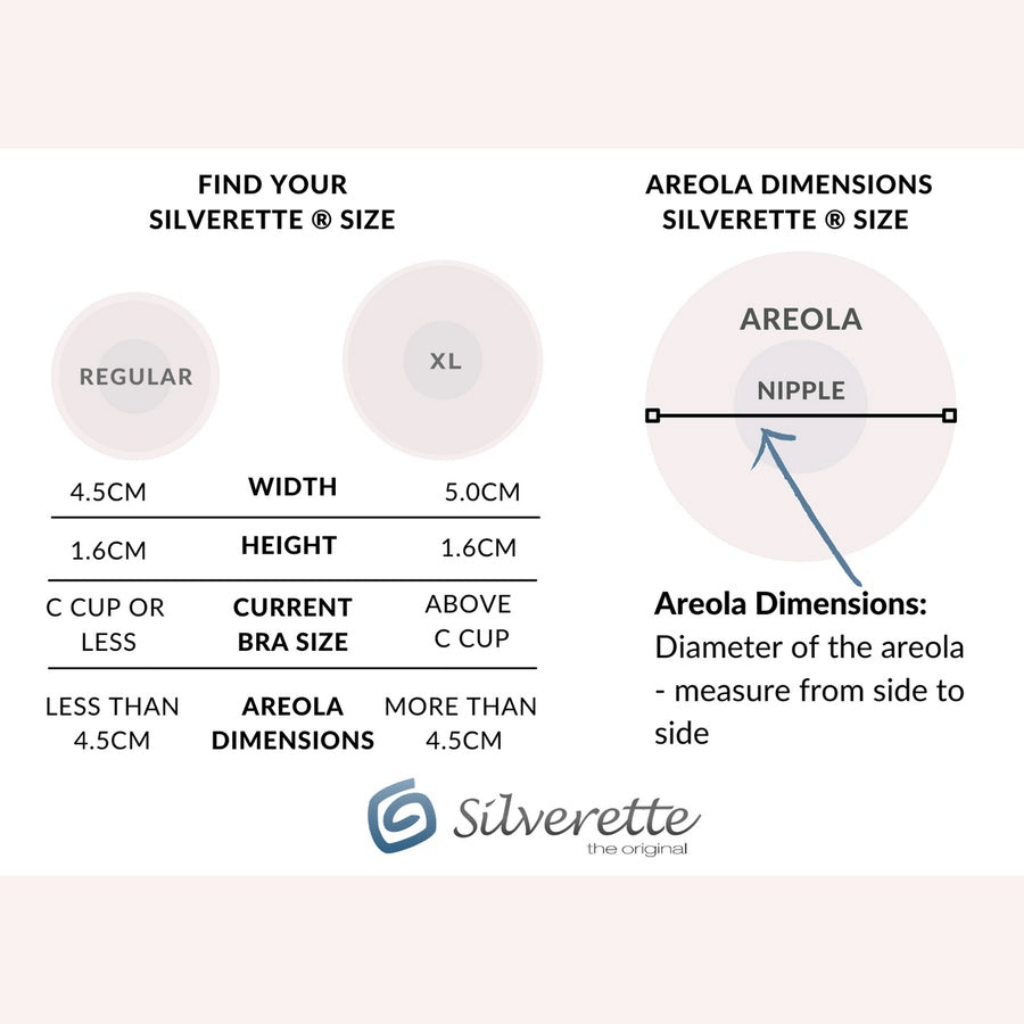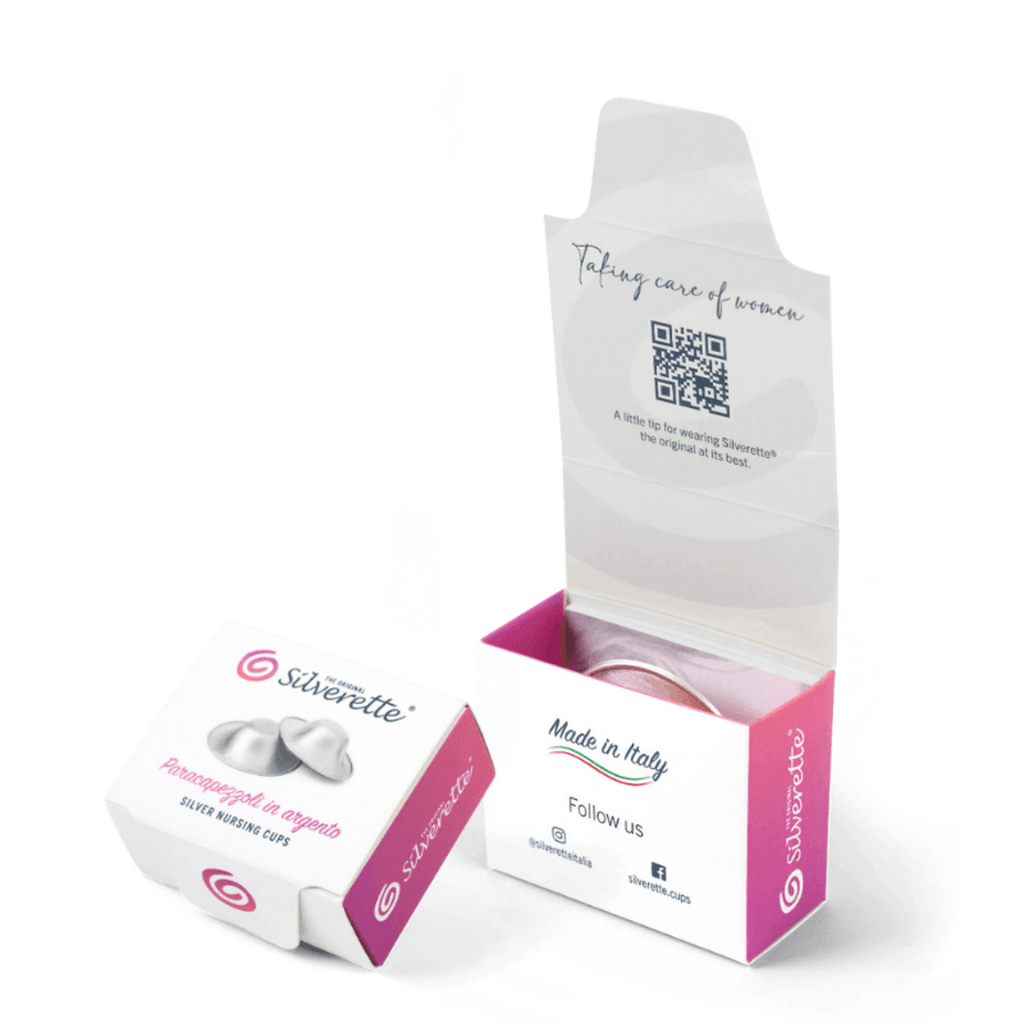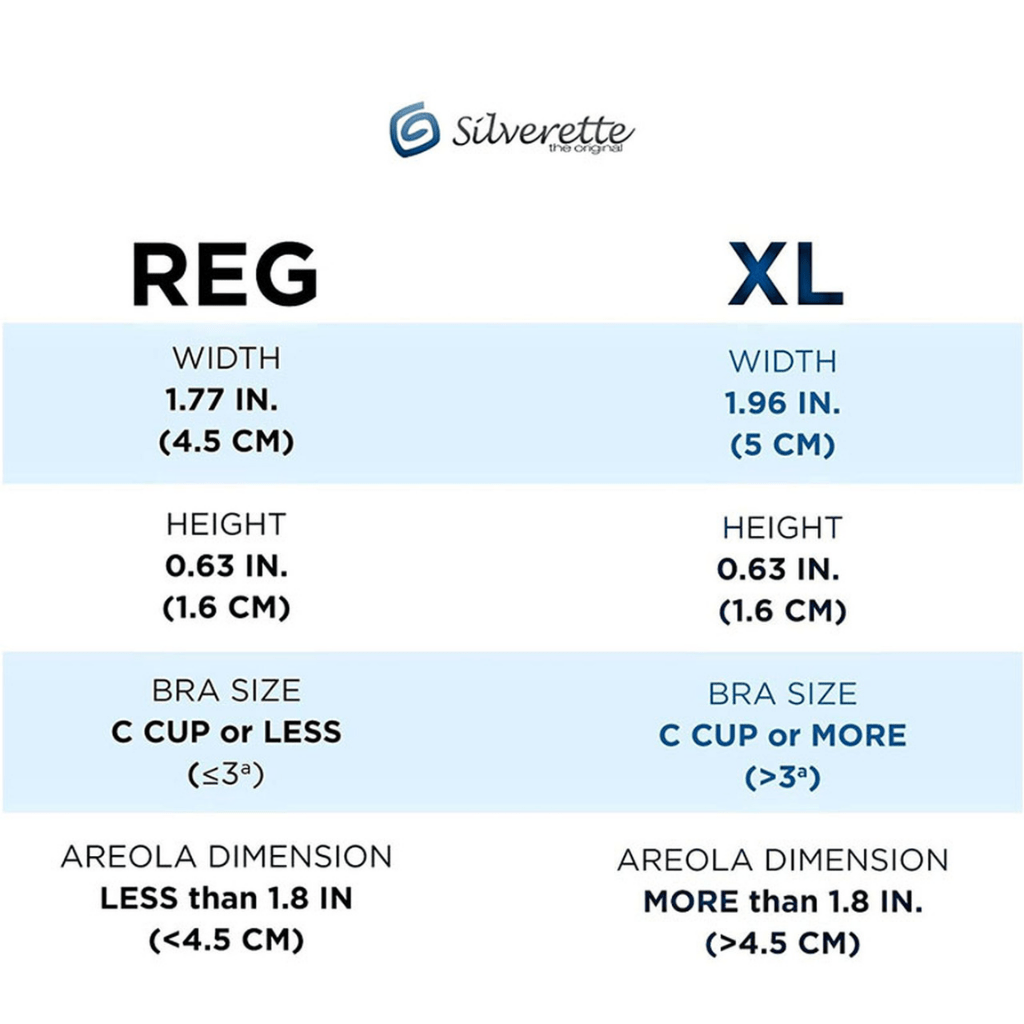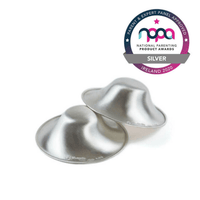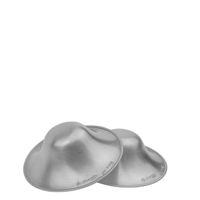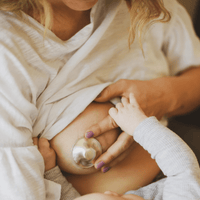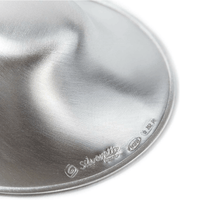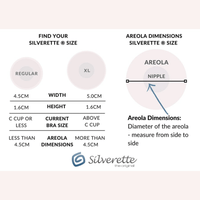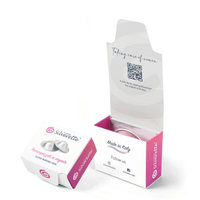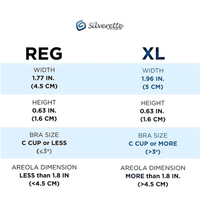 Description
Sore and cracked nipples can be very common when a mother starts her breastfeeding journey. Made from 925 silver, the Silerette® nursing cups benefit from antimicrobial properties that are key for efficient wound prevention & repair.

The SILVERETTE® nursing cups with its patented design, sit comfortably on the nipple to prevent, soothe and heal.

Mothers will wear the Silverette® cups in between the feeds. It is held by a nursing bra to hold in place. There is no required padding needed. The Silver in contact with the nipple area that is experiencing wear and tear will create the environment to heal.
Crafted out of pure 925 silver, these medical-grade nursing cups fit over and help to protect nipples while breastfeeding. Silver is a natural antimicrobial, anti-fungal, and antibacterial metal that also contains anti-inflammatory agents. These cups help support healing, prevent cuts, wounds, cracks, soreness, and infections that can occur while breastfeeding.

Infinitely reusable and recyclable.
Crafted by 

medical A 

equipment

 manufactured in Verona Italy.

Safe for mothers and babies.

Clinically tested at the University Hospital of Padua for 2 years before being made available to the public and nursing mothers.
Features
Helps protect and repair the nipple and surrounding skin at all stages of the breastfeeding journey. 

Made from 925 sterling silver, 100% nickel free.

Best used 24/7, between every nursing session for at least two weeks, then use as needed. Can also be used continuously during breastfeeding for prevention.

Essential for anyone who wants to prevent or who is experiencing issues with sore, cracked nursing nipples.

The cups also retain milk contact with the nipple which makes them even more effective, allowing any cracks to heal quickly.

Smooth rounded apex shape allows air to circulate around the nipple and provide protection against contact pain too.

Tested to fit the anatomical shape of the areola and nipple area; patented design.

Easy fits under a nursing bra; can be used on its own in the bra or in conjunction with a nursing pad.
Silver is proven to have antimicrobial, anti-inflammatory, anti-fungal and antibacterial properties.

Hand crafted by fully licensed silversmiths in Northern Italy since 2002.

Can be reused indefinitely; m

others can use this product multiple times as they grow their family.

Lightweight; only 3g per cup.

Ideal for those with breast cup size of either A,B & C with an areola less than or equal to 4.5cm.

Registered with the TGA as a Medical device class 1 (#236106).
How to use
As always, we recommend professional advice if pain or latching issues persist.
To prevent or ease sore nursing nipples, leave a couple of drops of breast milk in each cup at the end or your breastfeeding session and place the cups directly over the nipple like a cupping glass. Keep Silverette® on as much as possible between breastfeeding sessions. Remove cups before breastfeeding.

Do not use any other nipple treatments in conjunction with Silverette®. Doing so may compromise or reduce the efficacy of the product.  If you plan on using absorbent breast pads, place the breast pads over cups. Your nursing bra will hold the cups in place. 

Simply wash in between use with warm water to remove any residue. To keep them shiny, you can create a simple paste using bicarbonate of soda and a little bit of water, and rub the mixture on the cups. Rinse thoroughly then dry. The nursing cups are dishwasher safe, however if you need them regularly, a quick wash is better than waiting for the dishwasher cycle.
No disinfectant is required to clean them as it could potentially damage the silver. It is well documented that silver is a natural antimicrobial and has been shown to kill bacteria, fungi and certain viruses. That is why this product is highly effective when it is in contact with the skin to protect and heal the nipples during breastfeeding phases.
There is no expiry date. Silver does not lose it's efficacy, in fact we promote this as a eco friendly product as the product can be used on subsequent children. That is why this product is fantastic, not only does not lose it's effectiveness it's safe for mum and baby.

Silverette silver nursing cups are a health product so we are unable to provide refunds for a change of mind as the product cannot be resold.
Size
Choose from two sizes: 

Regular: if your areola is less than or equal to 4.5cm and breast cup size of either A,B & C.
XL: if your areola is more than 4.5cm and if breast cup is above C (sizes D,E,F,G and onwards).