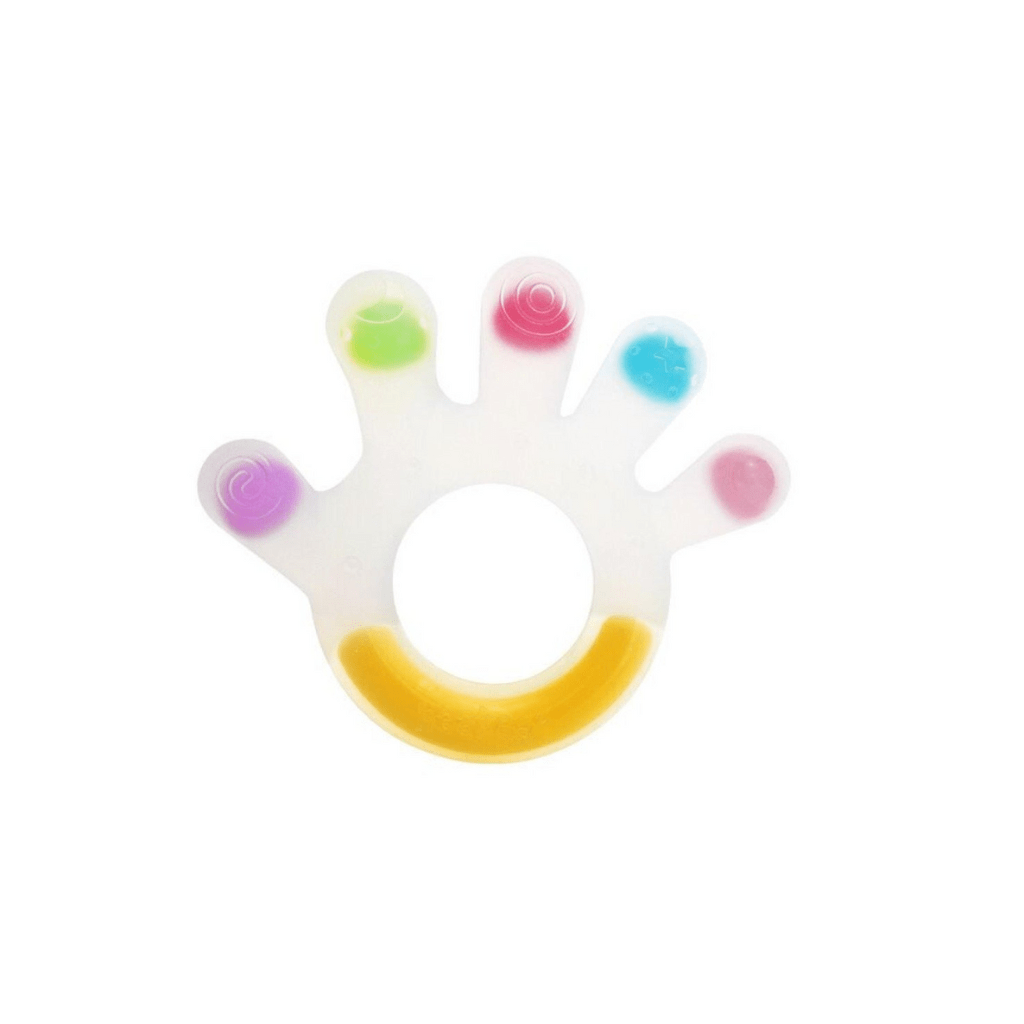 Description
Give your baby a helping hand on their teething journey with our Silicone Palm Teether! Each teething finger has a unique ridged design to massage sore gums and pops of colour to encourage sensory development. The super-soft yet flexible silicone allows strong little hands to twist and pull without the risk of snapping or breaking. Pop it into the freezer to provide added cooling relief!
Features
Made of 100% food-grade silicone that's safe for little mouths to suck and chew on, just like a bottle teat!
Soft, flexible and durable for rough little hands.
Easy-grip ring design for your baby to promote hand-eye coordination.
Raised ridges on the fingertips massage your child's teeth and gums.
Colours in fingertips stimulates sensory development and fine motor skills.
Can be frozen to provide added relief.
Microwave steriliser and dishwasher safe.
Easy care - just boil to sterilise!
One-piece design with no joints, cracks or edges for bacteria to harbour.
BPA, PVC and phthalate-free. 
Suitable for 3 months and up
Size
Approx. 8.8 x 7.8cm 
Care
Clean after each use. This product can be sterilised with any steam sterilising system or by boiling in water for 2-3 minutes. Do not use bleach-based agents to clean this product.
Please note: Check product condition regularly - replace if this product shows any signs of damage. Infants are to be supervised at all times. Please do not use this product for anything other than its intended use.