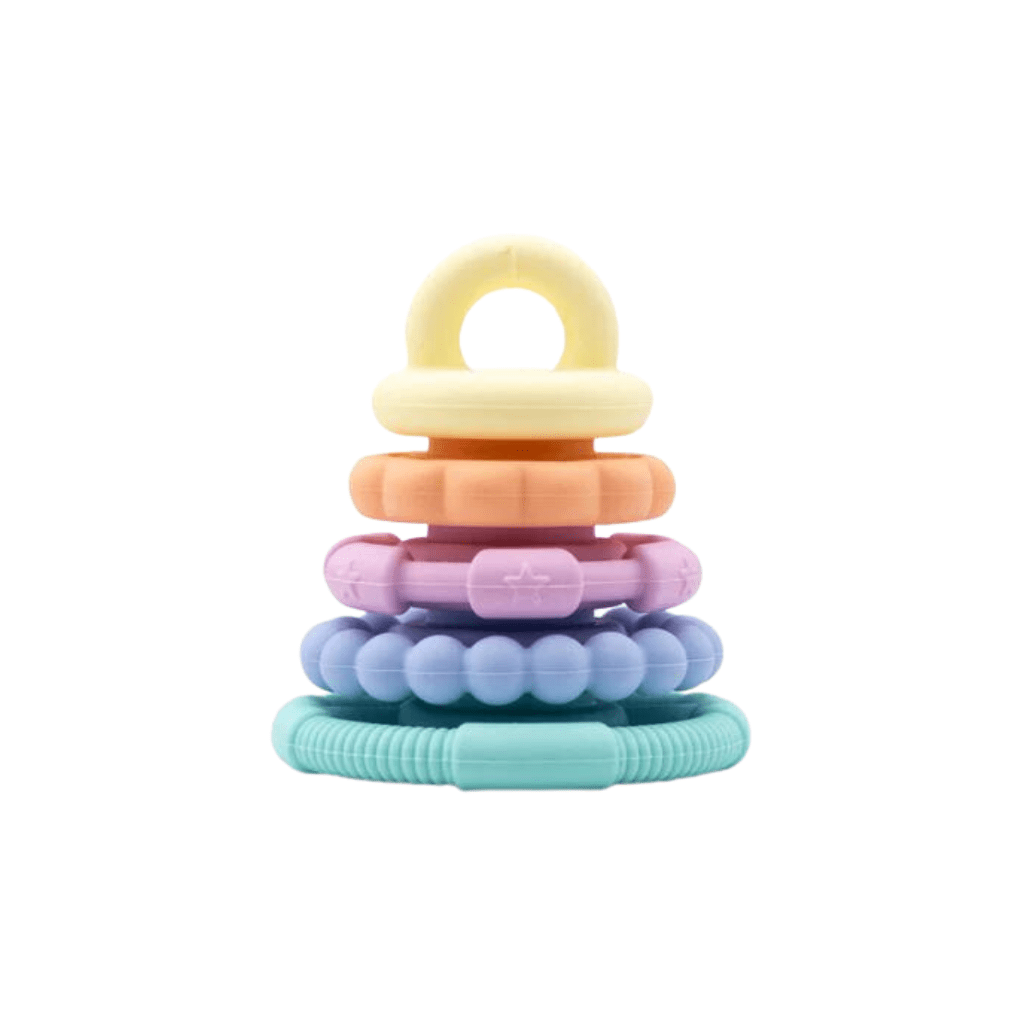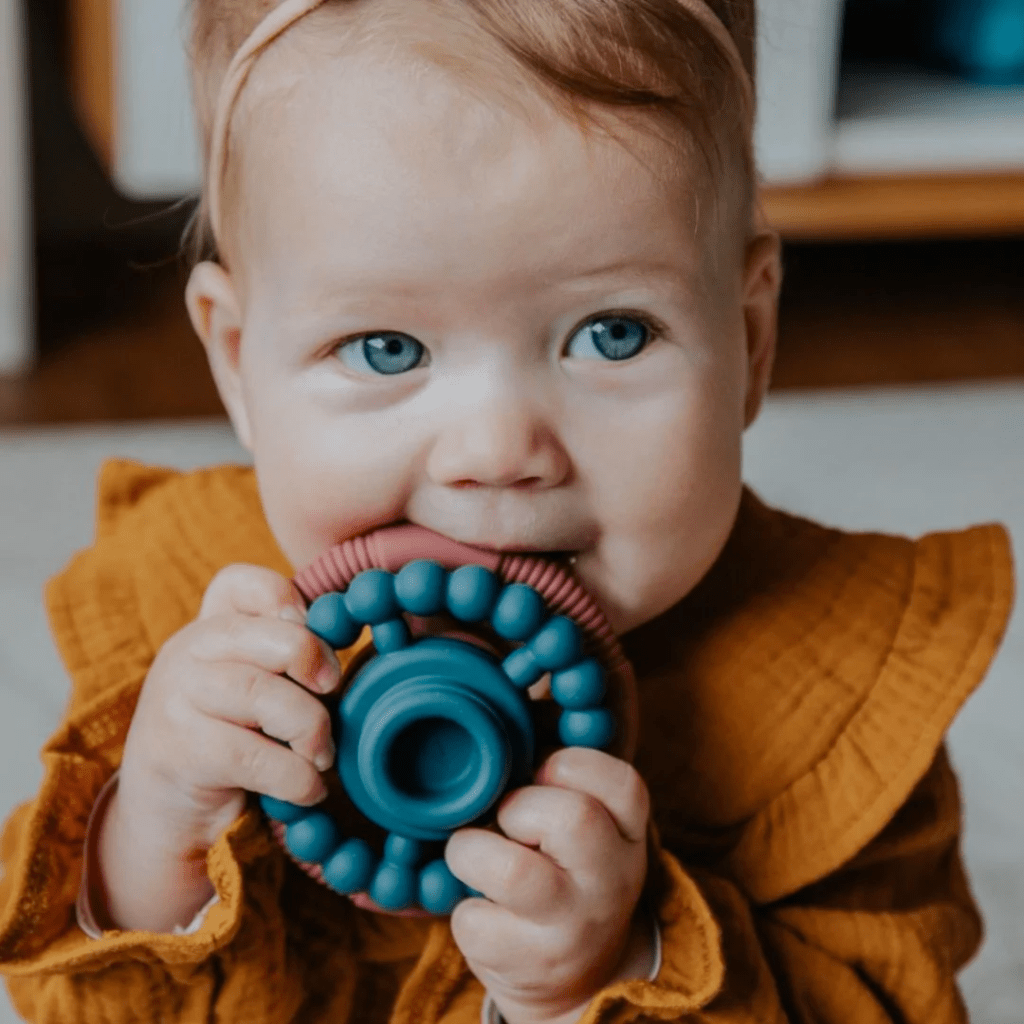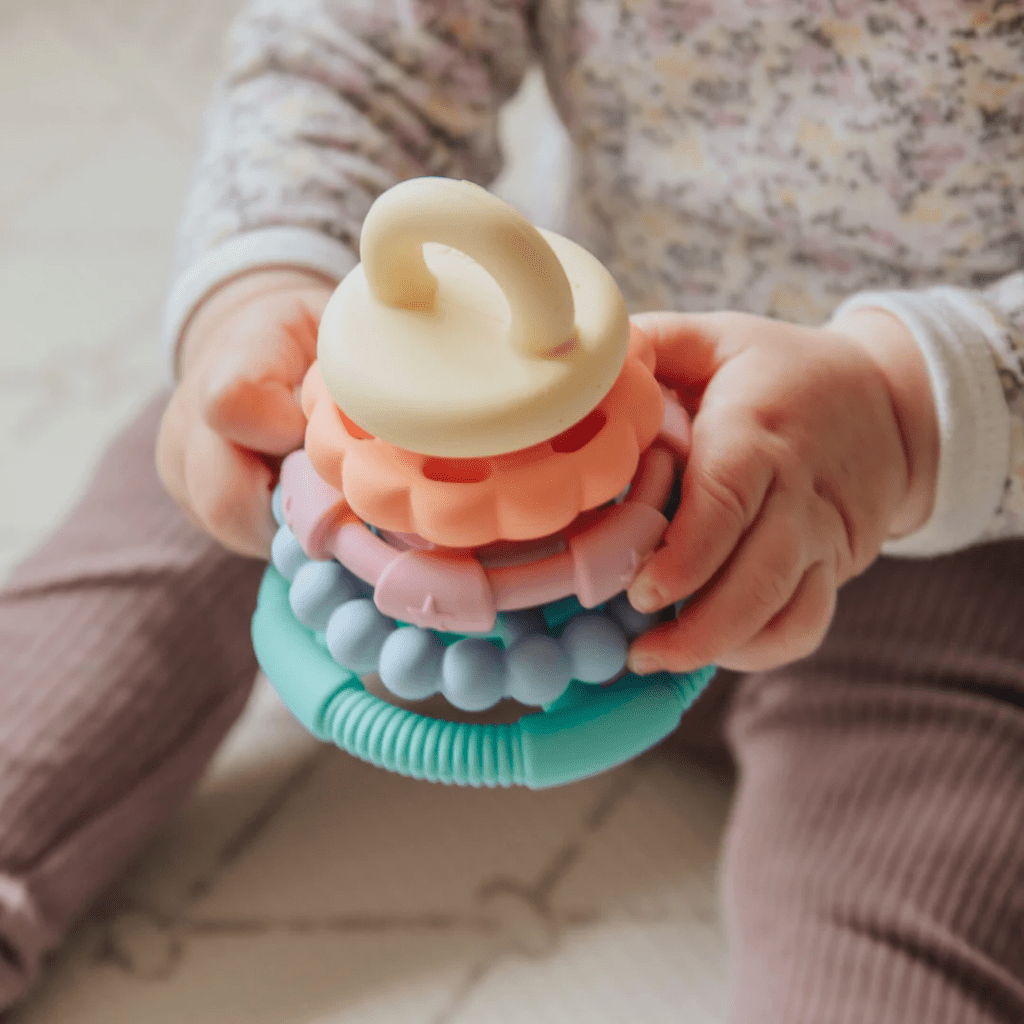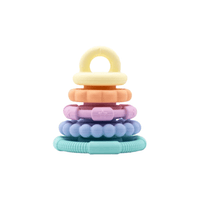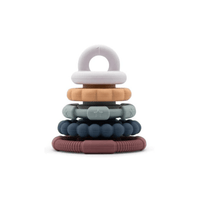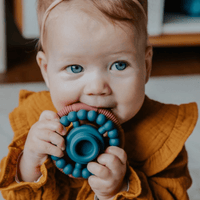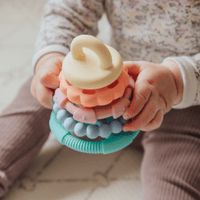 Description
Jellystone's award-winning Rainbow Stacker is the ultimate multi-purpose toy, as your little one will quickly discover how the stacking rings make the best soothing teethers! 
Babies love chewing on the soothing silicone rings and older children grow up practising their hand-eye coordination by stacking the rings, using creative thinking and problem solving skills to put the stacker back together. 
This gift is an essential item for every child's toy box! Rainbow toys are always engaging for young children and this fun and educational stacker will become a firm favourite as the years go by.
Features
Made from quality grade

 silicone

Easy-grip for your baby to promote hand-eye coordination and fine motor skills.

Firm surface for your baby to chew away their teething pain

Five pieces, dimensions: 11.5 x 8.5cms.

Easy-care -

 

safe for the dishwasher, in the freezer or to sterilise with boiling water

BPA free and non-toxic

Suitable for

newborns onwards
Size
8.5cm wide x 9cm tall
Care
Rainbow Stacker can be cleaned using a steriliser, placed in a dishwasher or washed with warm soapy water. Freezer safe and dishwasher safe. Do not use bleach-based agents to clean this product.
Please note: Check product condition regularly - replace if this product shows any signs of damage. Infants are to be supervised at all times while using this product. Please do not use this product for anything other than its intended use.