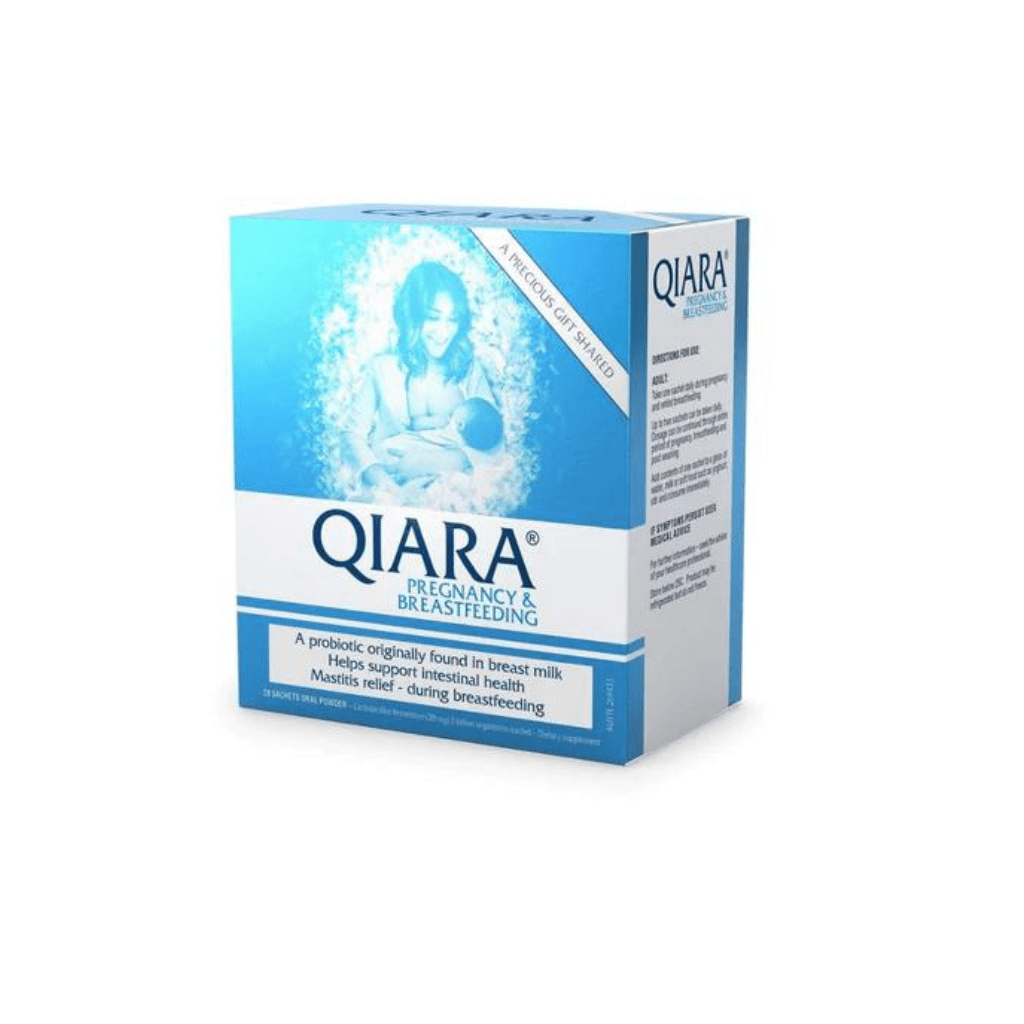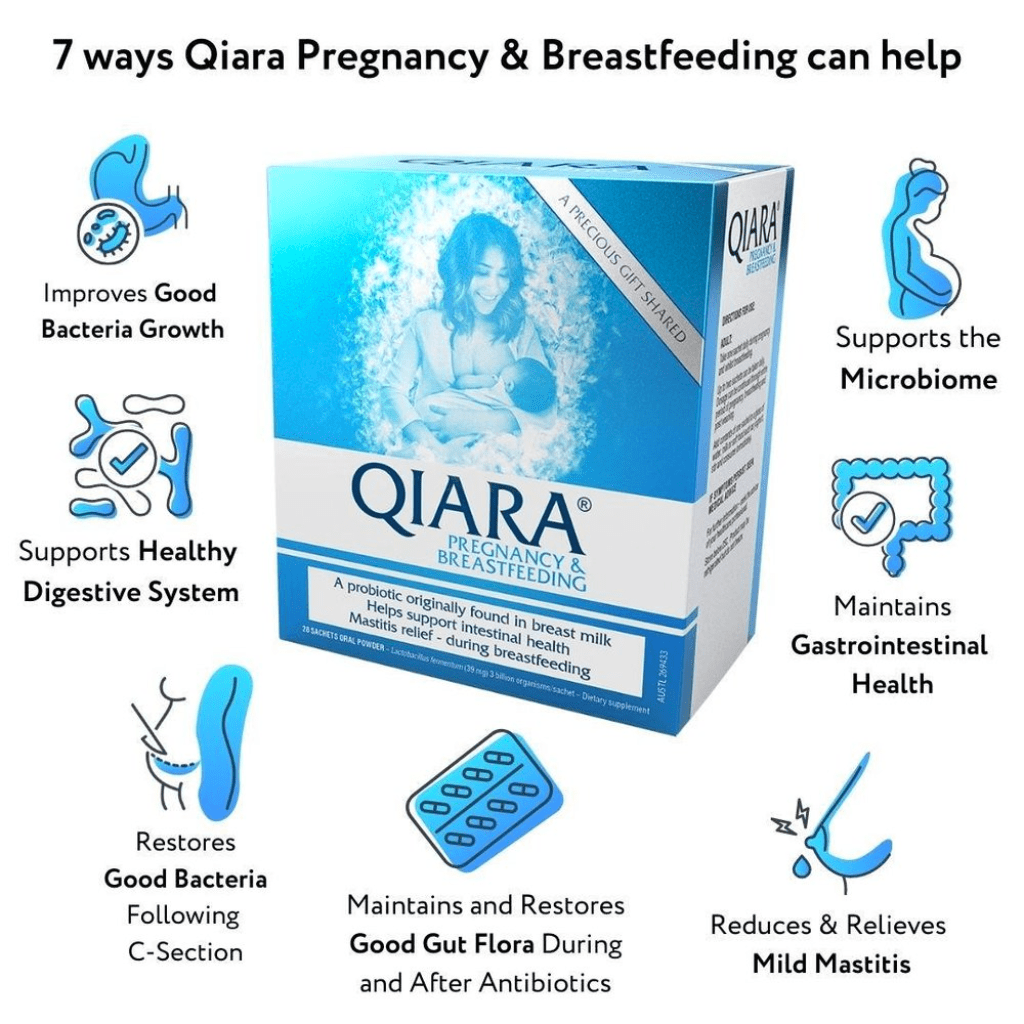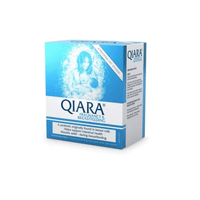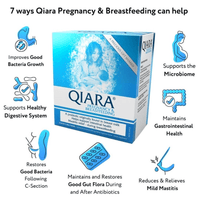 Description
Qiara Pregnancy & Breastfeeding reduces symptoms and occurrence of mild mastitis. Supports health during pregnancy and breastfeeding.
As a mum, or mum to be, you understand that your gut health and microbiome influences your baby and may be impacted by factors including diet during pregnancy, medicines, birth mode and feeding choices.
Qiara Pregnancy & Breastfeeding contains a probiotic strain, isolated from breastmilk, formulated for mums like you.
Features

Reduce and relieve symptoms of mild mastitis
Reduce the occurrence of mild mastitis
Help restore good gut and breast milk flora during and after antibiotic use, important for C-section or GBS positive mums and their babies
Improve healthy digestive system function, before, during and even after pregnancy
Help restore the balance of good bacteria in breast milk that may have been reduced by antibiotics or other external factors
Maintain and support gastrointestinal system health
Help improve good bacteria growth
Simply stir one sachet per day into a glass of water and keep breastfeeding with Qiara. Take Qiara Pregnancy & Breastfeeding from preconception, your last trimester, or throughout your entire pregnancy and breastfeeding.
Directions
Easy to take even during pregnancy, Qiara Pregnancy & Breastfeeding should be used daily during pregnancy and while breastfeeding. You can mix Qiara with water, smoothie or other liquid, or a soft food such as yoghurt and consume straight away. As probiotics are sensitive to heat, avoid adding Qiara to hot drinks.
Add 3g (1 tsp) of powder to 250ml of water. Stir or shake until completely dissolved. Then drink and enjoy. You can consume multiple times a day due to the all natural ingredients.
Ingredients
Coconut Water Powder 34% (Coconut Water Powder (Coconut Water Concentrate, Maltodextrin)), Red Seaweed (Lithothamnion Calcareum), Blood Orange Juice Powder 18%, Cranberry Powder 8%, Natural Flavour, Acidity Regulator (Citric Acid), Ground Ginger, Acerola Juice Powder, Natural Sweetener (Thaumatin).
Qiara Pregnancy and Breastfeeding AUSTL 269433:
Contains no added dairy, yeast, eggs, gluten, nuts, soy or salt.
No artificial colours, preservatives or sweeteners.
Contains no animal products.
Is suitable for Vegetarians and Vegans.
For further information, seek the advice of your healthcare professional.