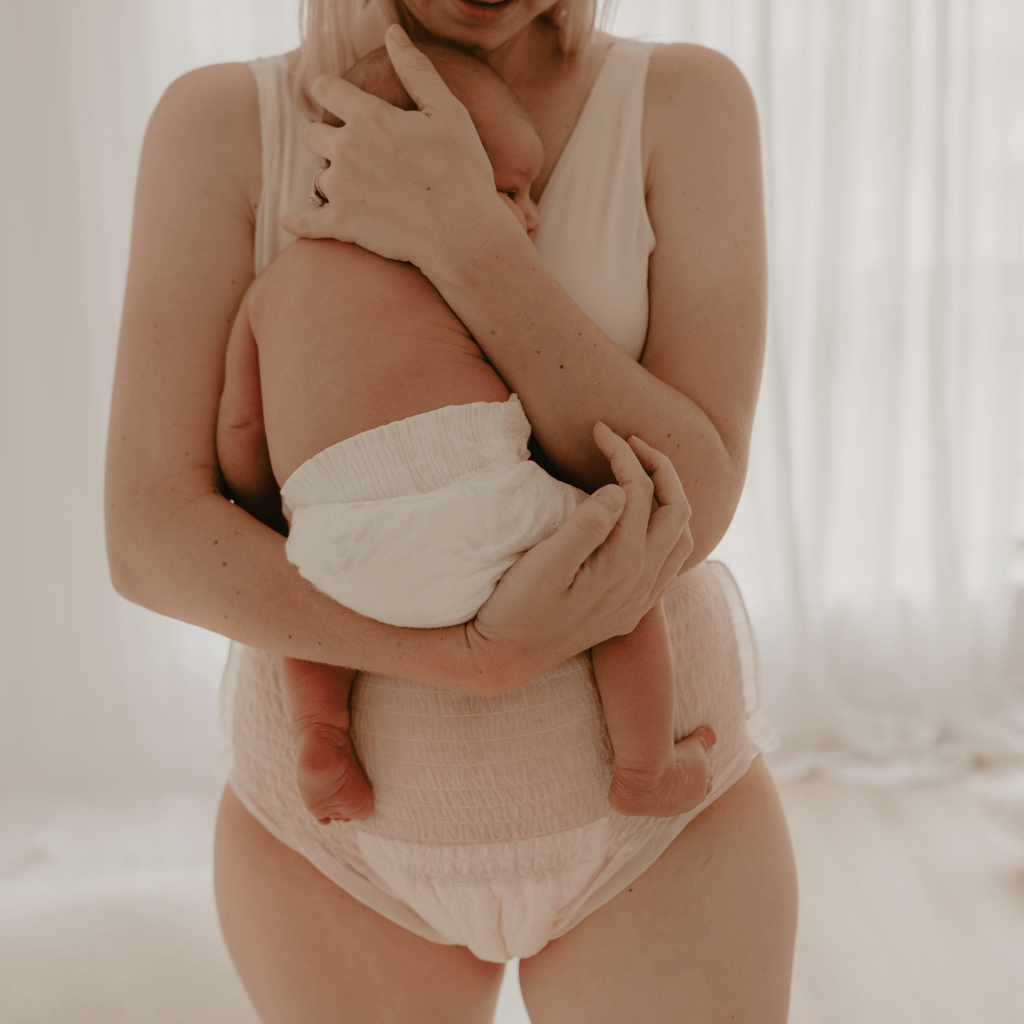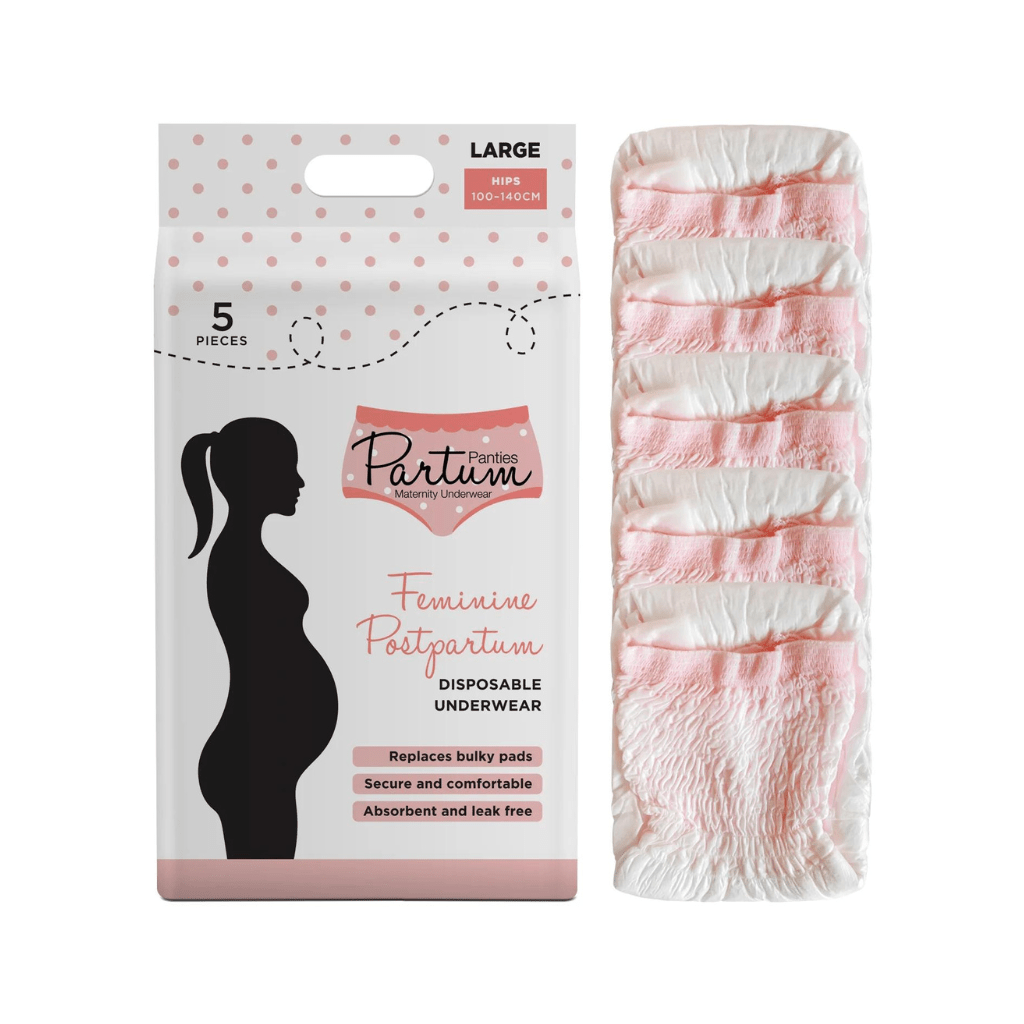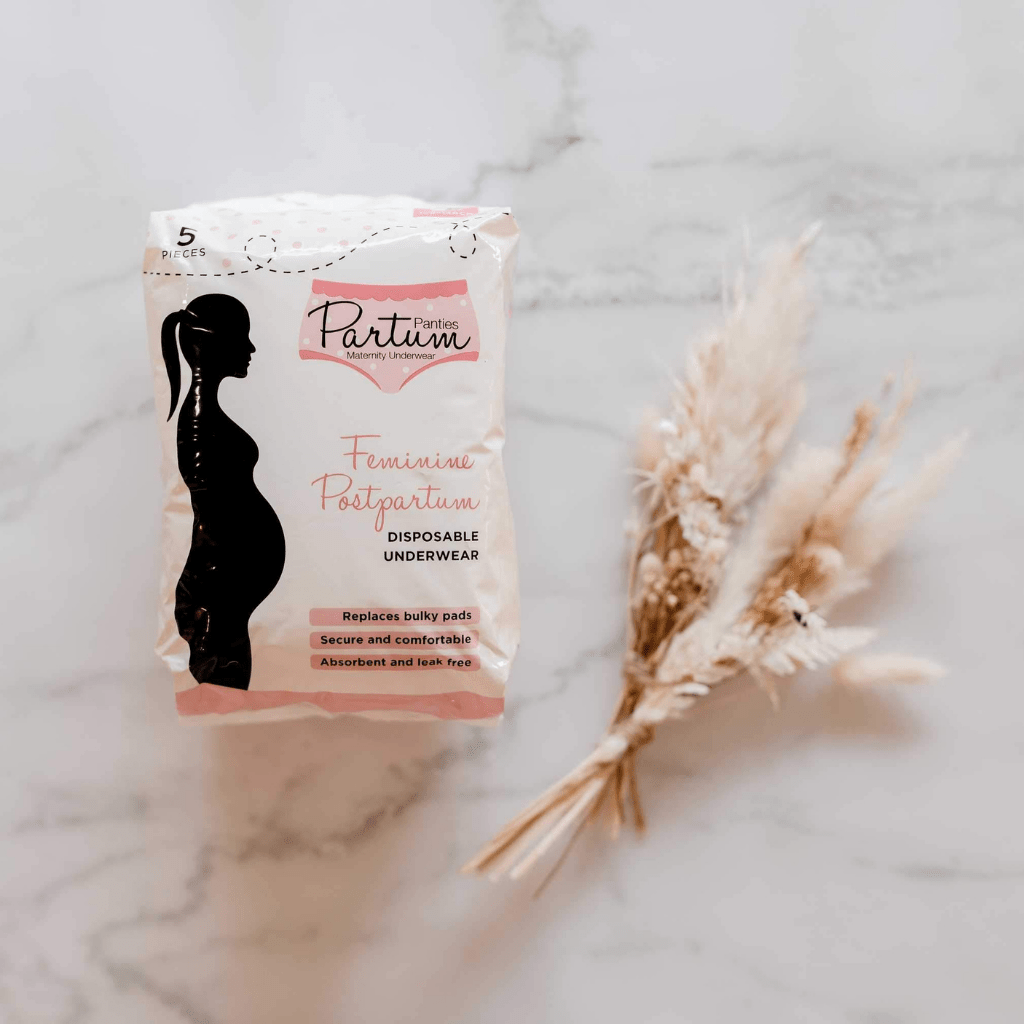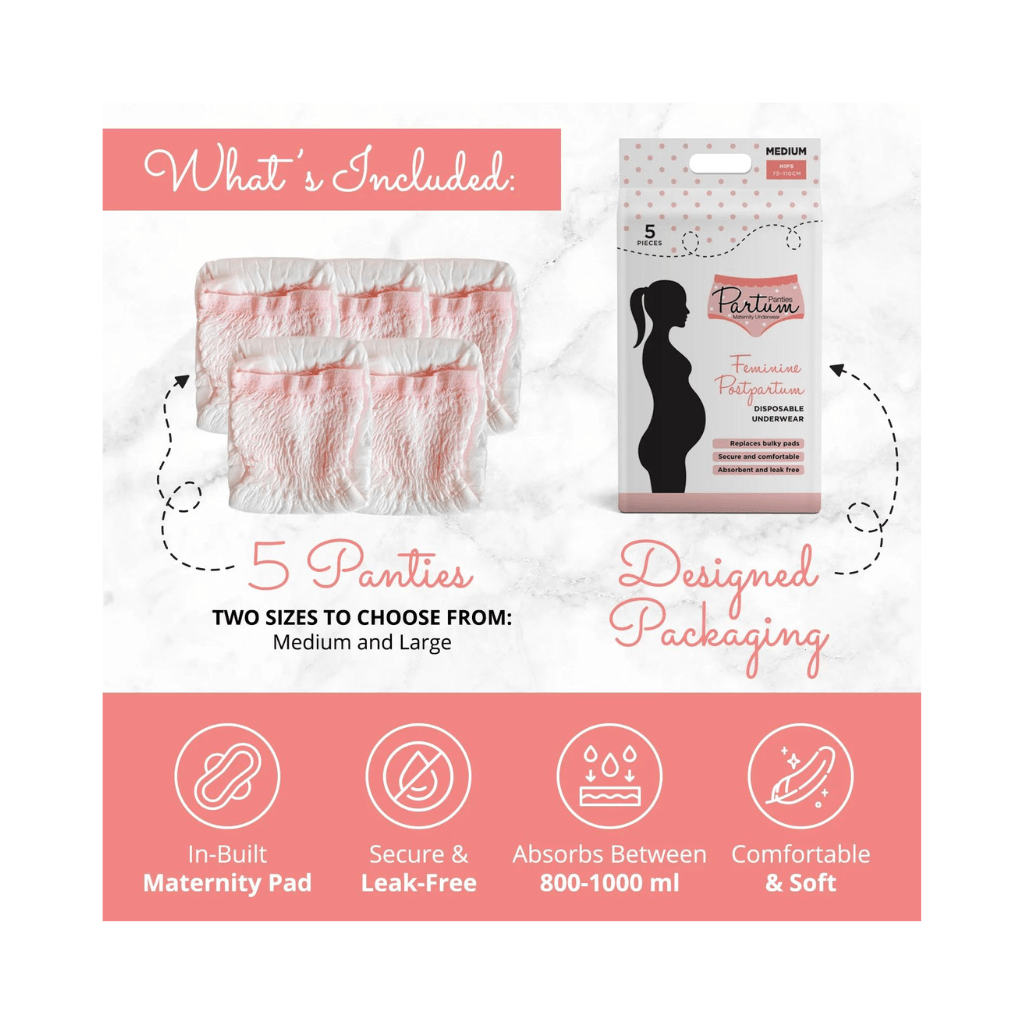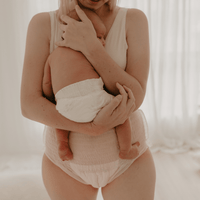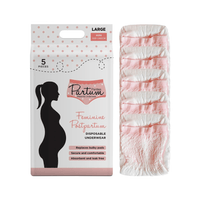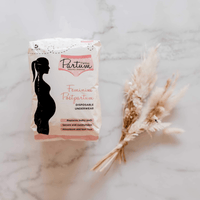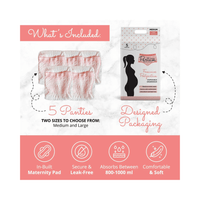 Description
Partum Panties offer pregnant and postpartum women comfort and convenience.
This disposable underwear is a good hospital bag addition to use following the birth of your baby in your postpartum recovery.
Features
Upper stretchy waistband, perfect for your pregnant and postpartum tummy.
Partum Panties absorb blood with the pad, double the size of any other brand, provides extra coverage for both front and back. It absorbs between 800-1000 ml.
Comfortable to wear during pregnancy and after delivery can be worn all day long without any discomfort.
Lining - Partum Panties have an inner leg liner around the legs to prevent any leakage.
Abdominal Support – Partum Panties are designed with the full pregnancy duration in mind. Partum Panties wrap around your waist and protect and support your abdomen.
Partum Panties are PERFECT to wear when your waters break.
Great Choice for both post-Vaginal and C-Section birth as they are designed to come up high over your wound.
After buying your Partum Panties, you will not need bulky pads and loose-fitting underwear.
Your all-in-one. Partum Panties are developed by a Midwife by keeping in mind all the needs of expecting and new mothers.
Partum Panties are Disposable, you can wear them not only during and after pregnancy but also during periods for those extra heavy nights
Size
Medium: fits an average women's size of 6-10/12 and a waist 75-110cm. 

If you are normally a size 12 pre- pregnant, then go up to next size for comfort

Large: fits an average women's size of 12/14 -18 and a waist of 100-140cm
Note: We recommend waiting till you are at least 32 weeks before ordering. Always go a size up if you are close to the max cm listed to ensure you are comfortable.