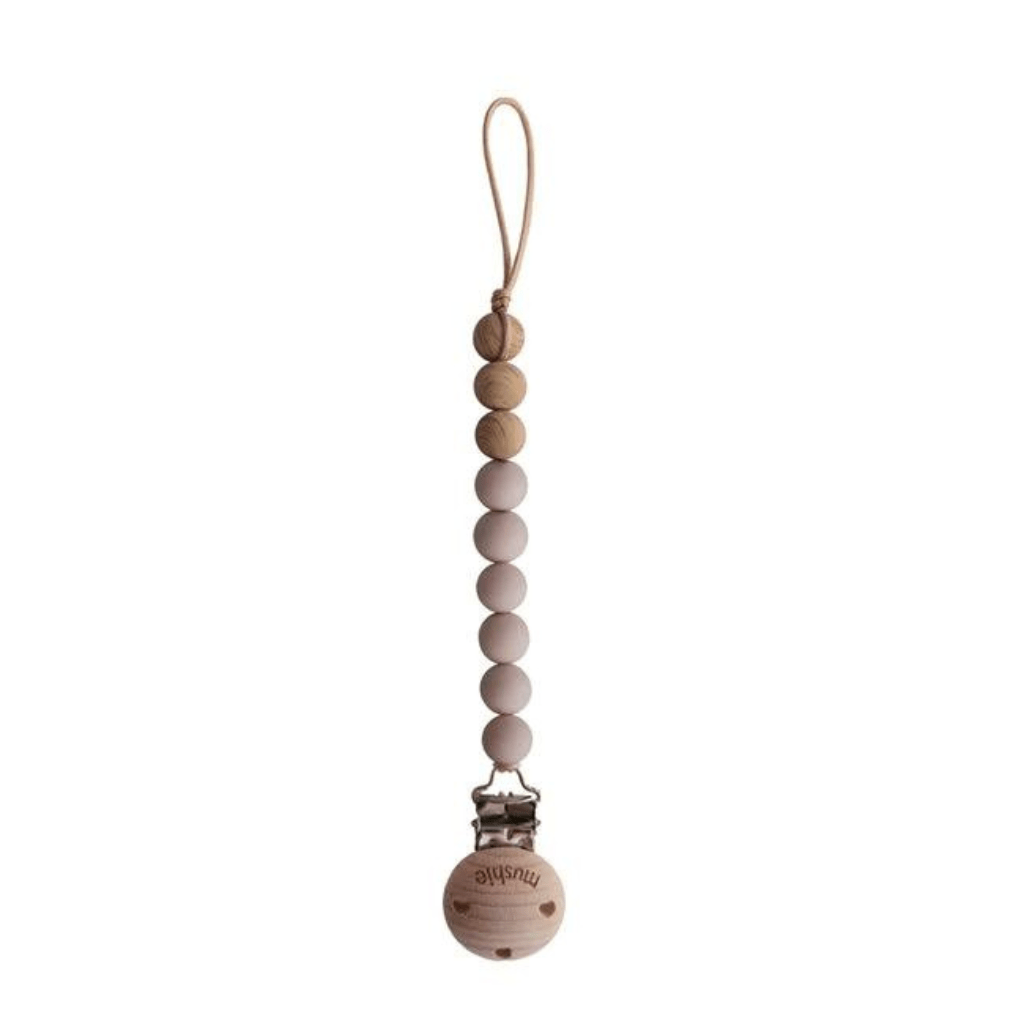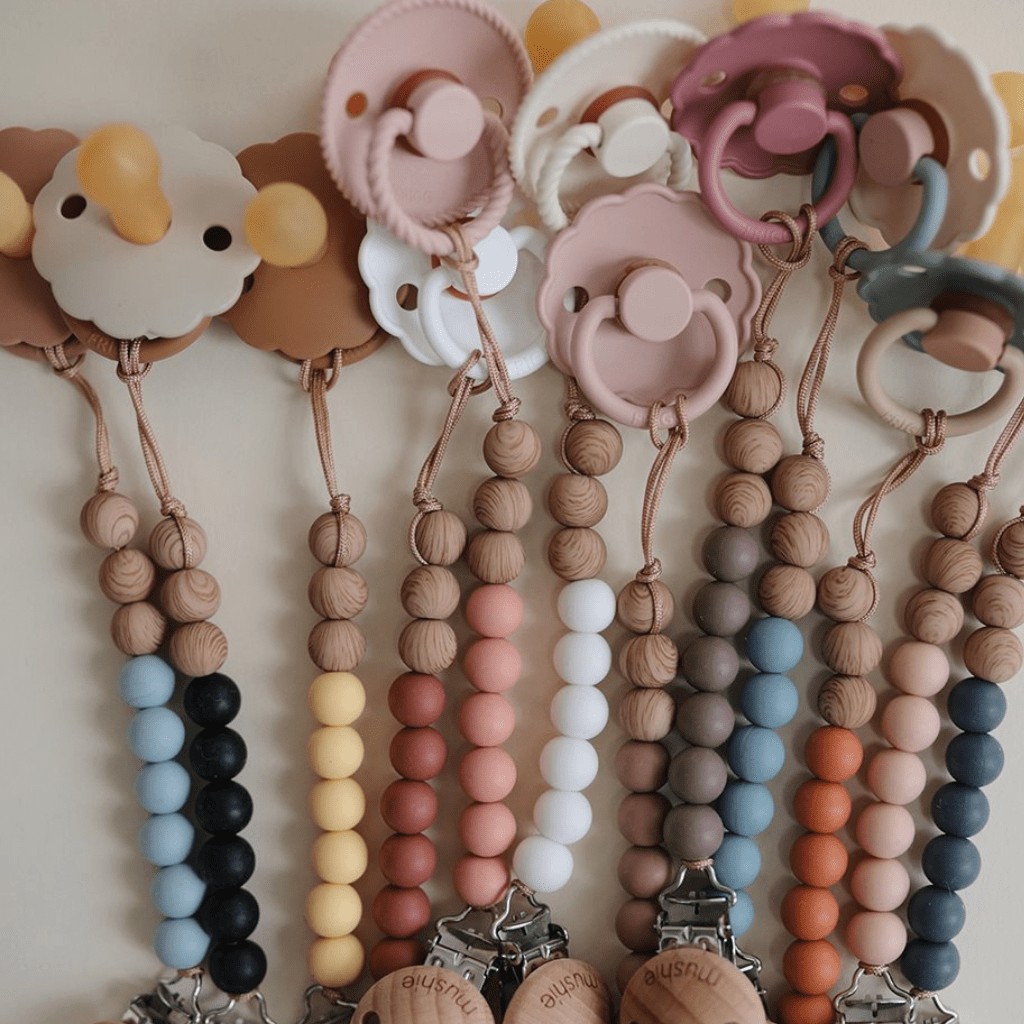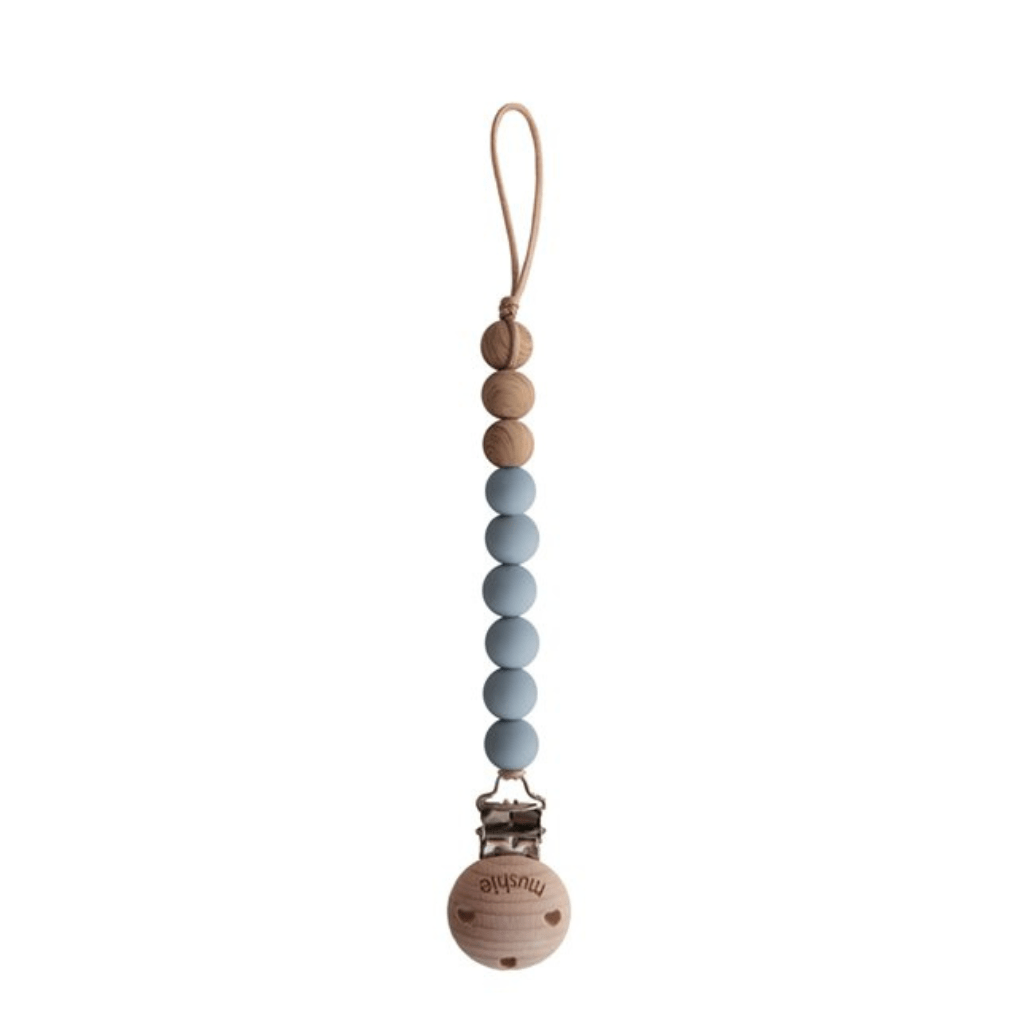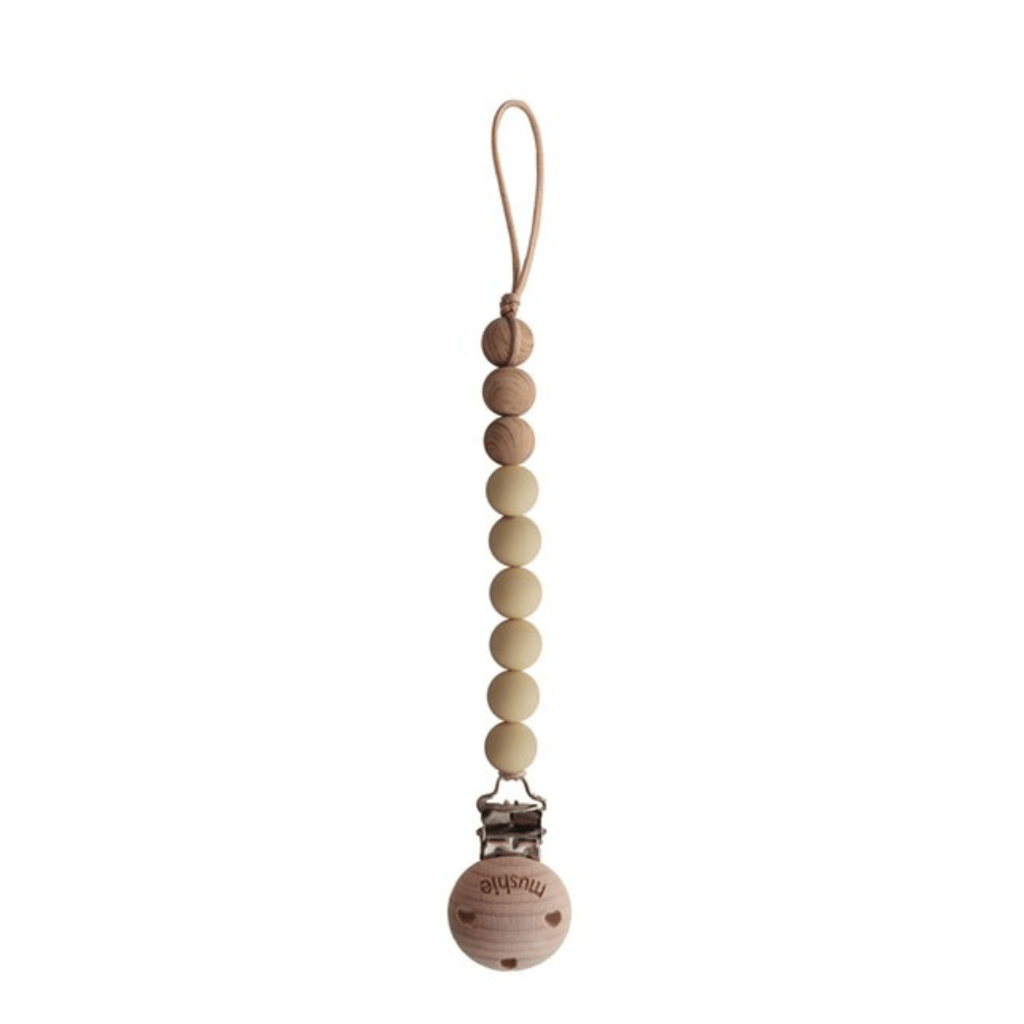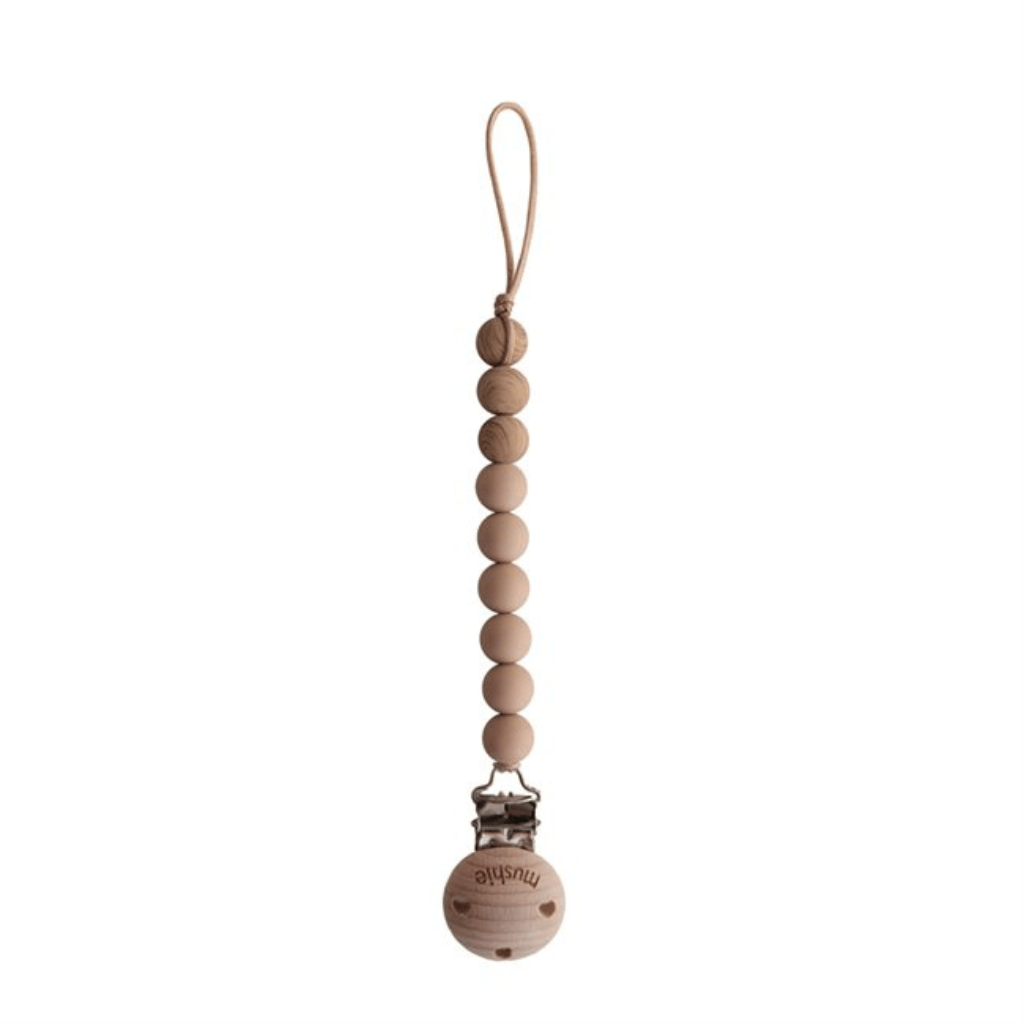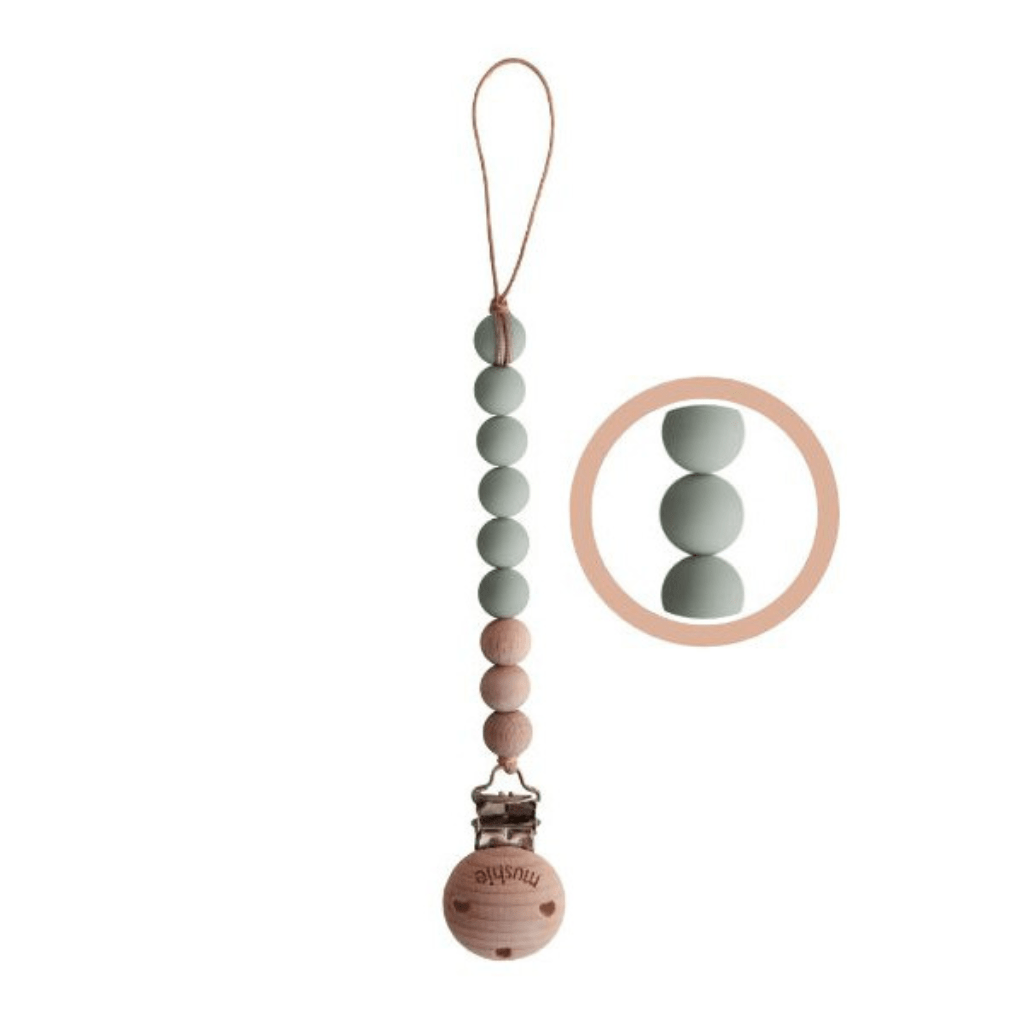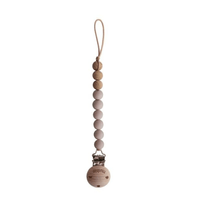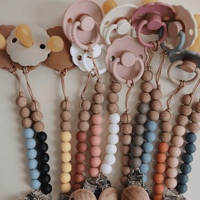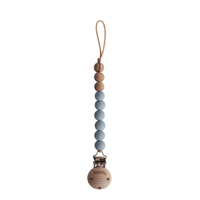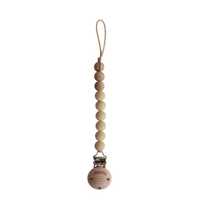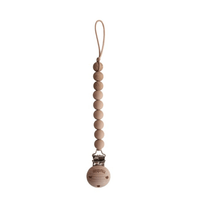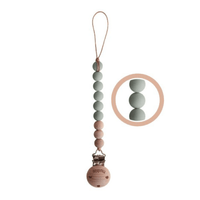 Description
The Mushie silicone pacifier clip offers durability, function and simplicity to families on-the-go. Made from 100% food-grade silicone, this clip features a faux wood silicone clasp that brings a modern take to a traditional favorite. With a simple stack of silicone beads in two complementary colors, the Eva clip offers a sophisticated touch to your pacifier accessories. The clip is easy to clean and helps keep soothing items in reach for little ones.
Material

Silicone material: The silicone beads are made from premium quality 100% food grade silicone.
Wood material: The wood clasp are made from natural and eco-friendly wood.
Care

Hand wash with mild soap and water
Check the whole pacifier clip before each use, and throw away at first sign of weakness or damage
Adult supervision is required
Do not use when the baby is in a cot, bed, or crib unsupervised
Do not attach it to cords, ribbons, laces, or loose parts of clothing, as this is a choking hazard
It is recommended to only attaching the pacifier clip to a garment
Never lengthen the pacifier clip
Do not place pacifier clip into any kind of sterilizer