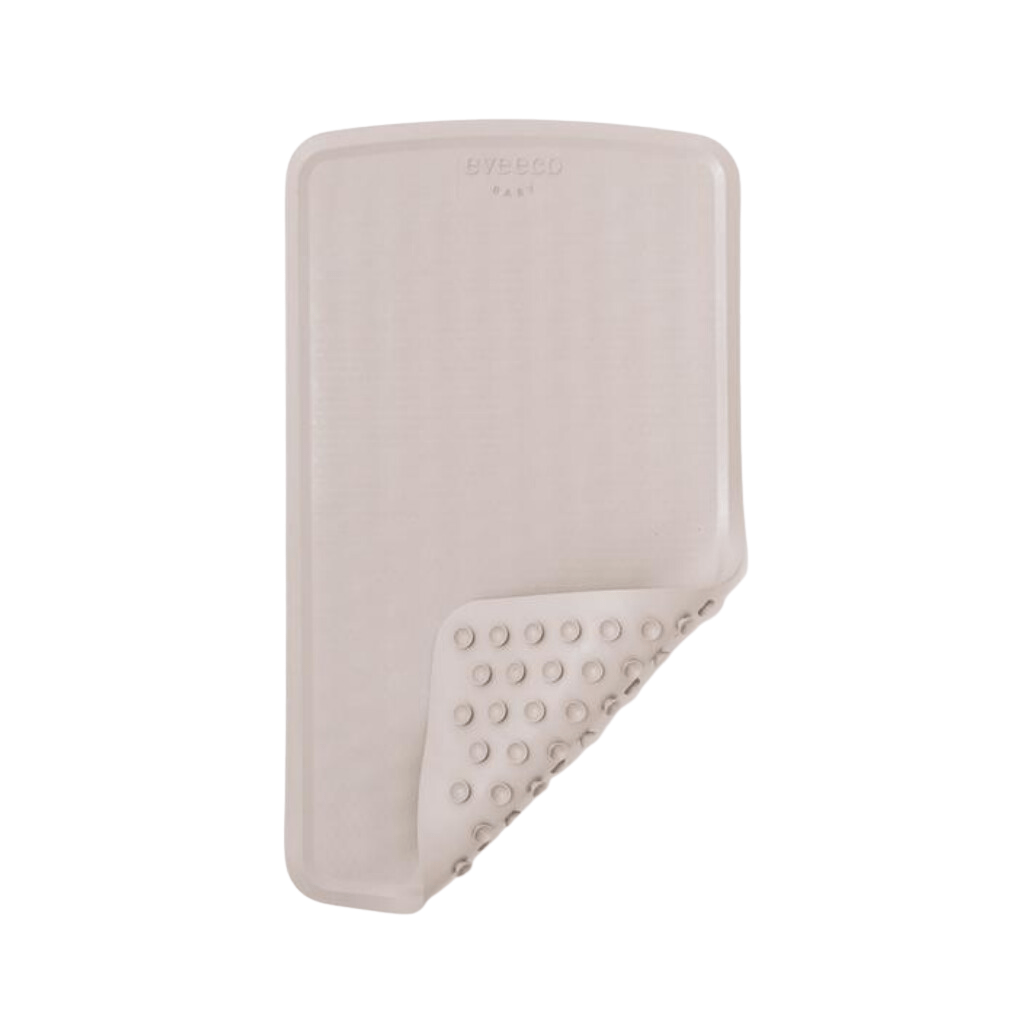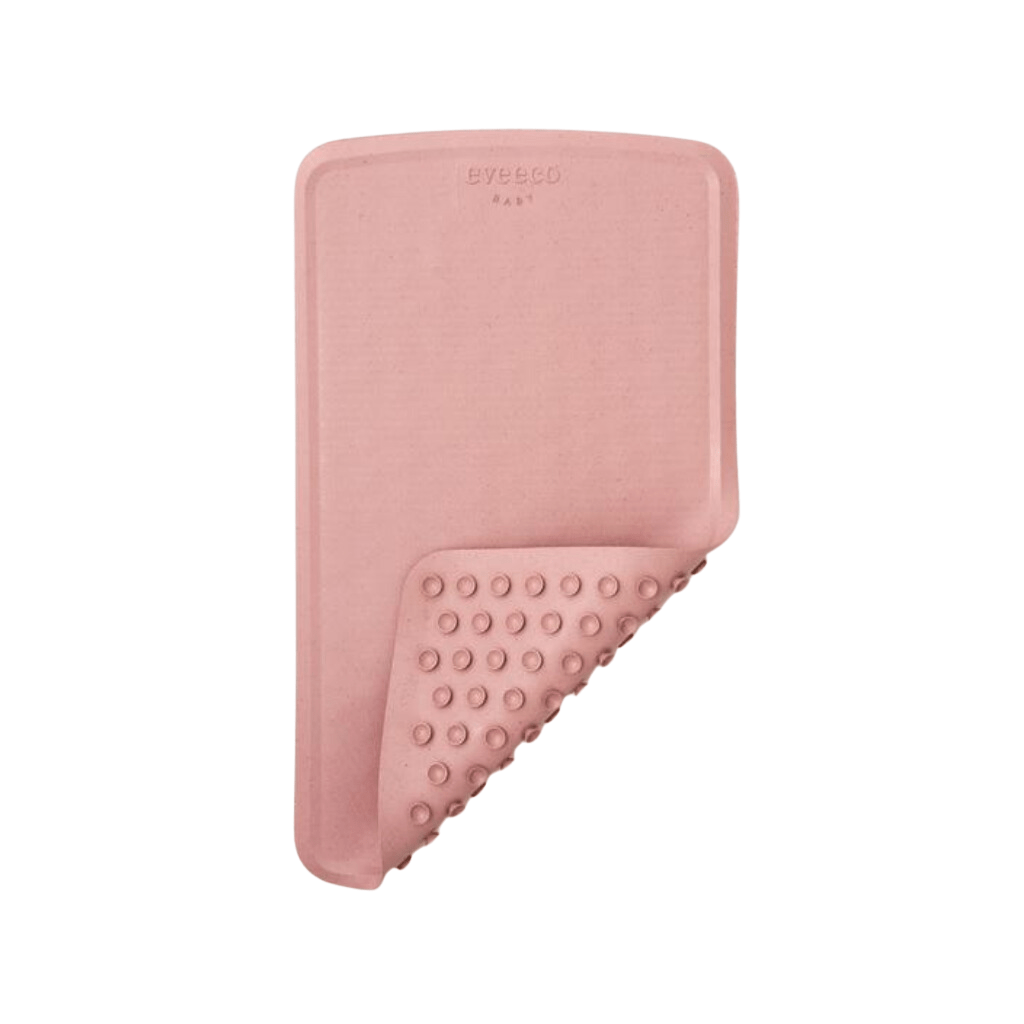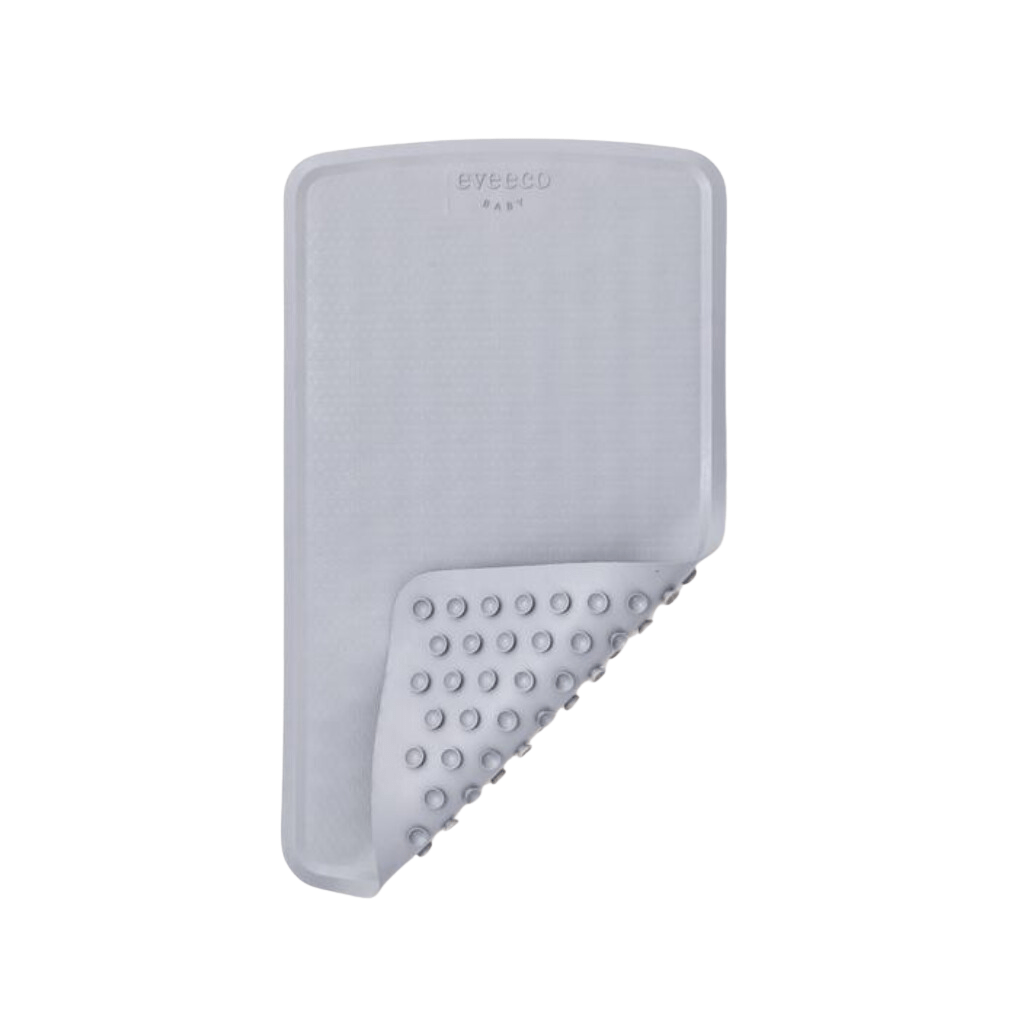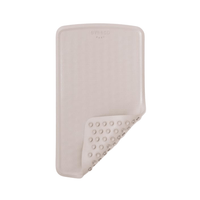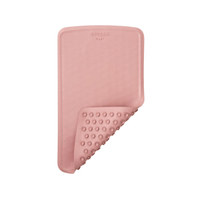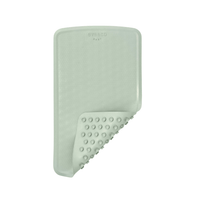 Description
EveEco plant based bath mats are completely natural, soft, safe and comfortable. 
Features

made from 100% natural rubber from hevea trees
coloured with organic pigments
biodegradable and eco-friendly 
free from PVC, BPA, EVA, phthalates
Australian owned and designed
Size
55cm x 32cm 
Made from nature. Designed for little people.
Care
Rinse before first use
Rinse and fully air dry after each use
Store in a dry area
Avoid direct sunlight as this may cause fading

Do not run directly under hot water as this will cause yellowing to occur.

Avoid leaving bath mat submerged in water for extended periods of time as this may cause discolouration and reduce the life of your mat
If your bath mat requires cleaning use 1 part vinegar to 20 parts water, stir and put in a spray bottle. Spray the surface of the mat and wipe over with a cloth
This is a natural product. Imperfections and variations are a natural feature of the product not a fault
This product is made from natural materials and organic pigments which means that it requires special care. You may notice some colour changes with use. Natural rubber is yellow in colour so it is normal for some of this pigment to show on the product.
Fading will occur naturally overtime
Safety
Wet the bottom of the bath and place the bath mat in suction side down. To ensure the mat stays in place it should be no wider or longer than the bath. Press firmly on the mat in various places to ensure suction. Test for any movement in the mat by pulling gently. Do not leave your child unattended in the bath. This is not a floatation device.