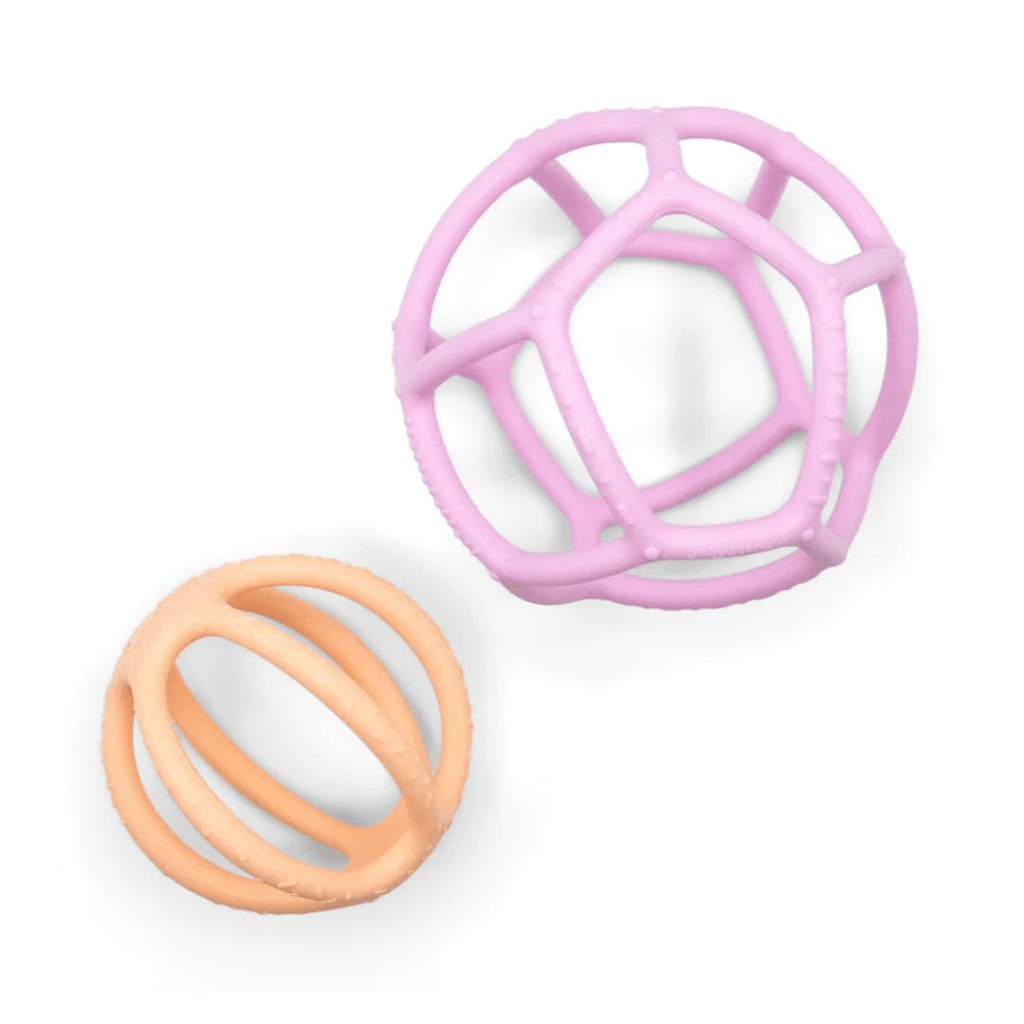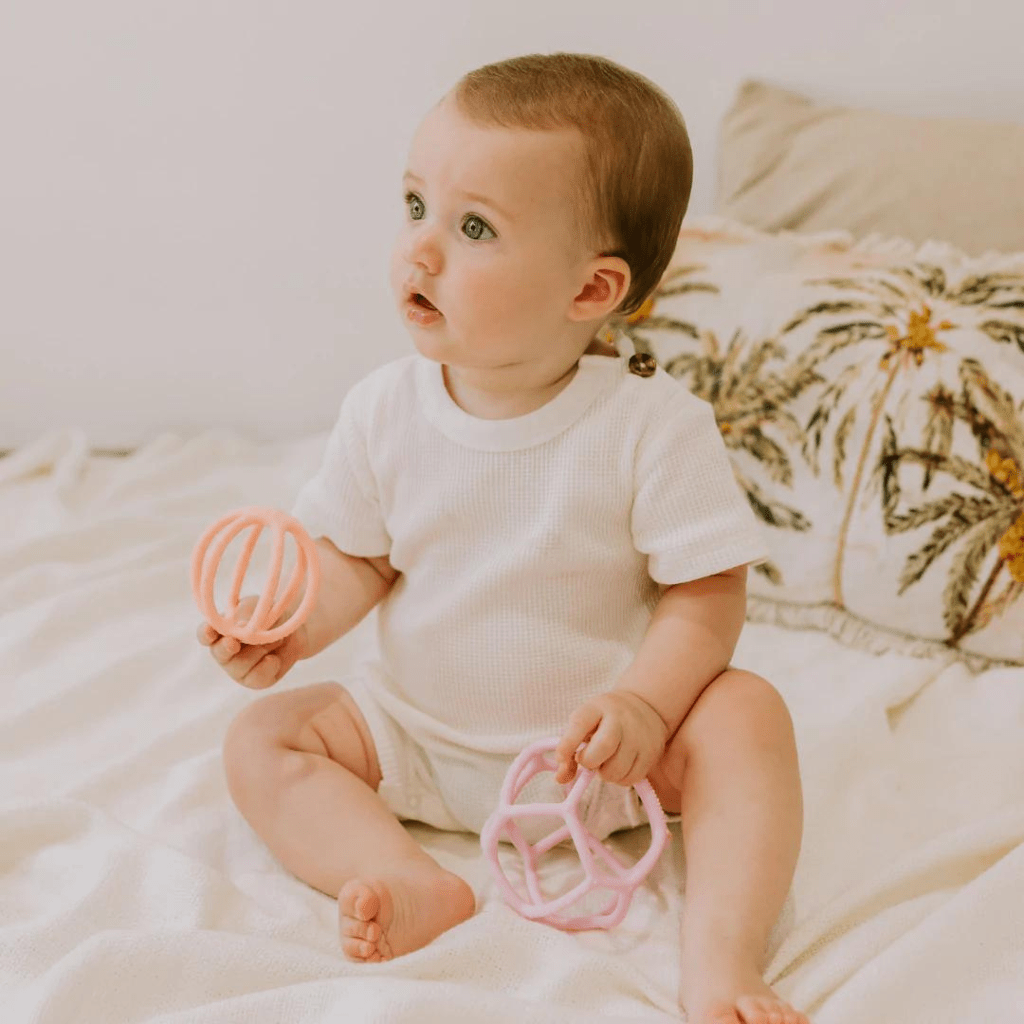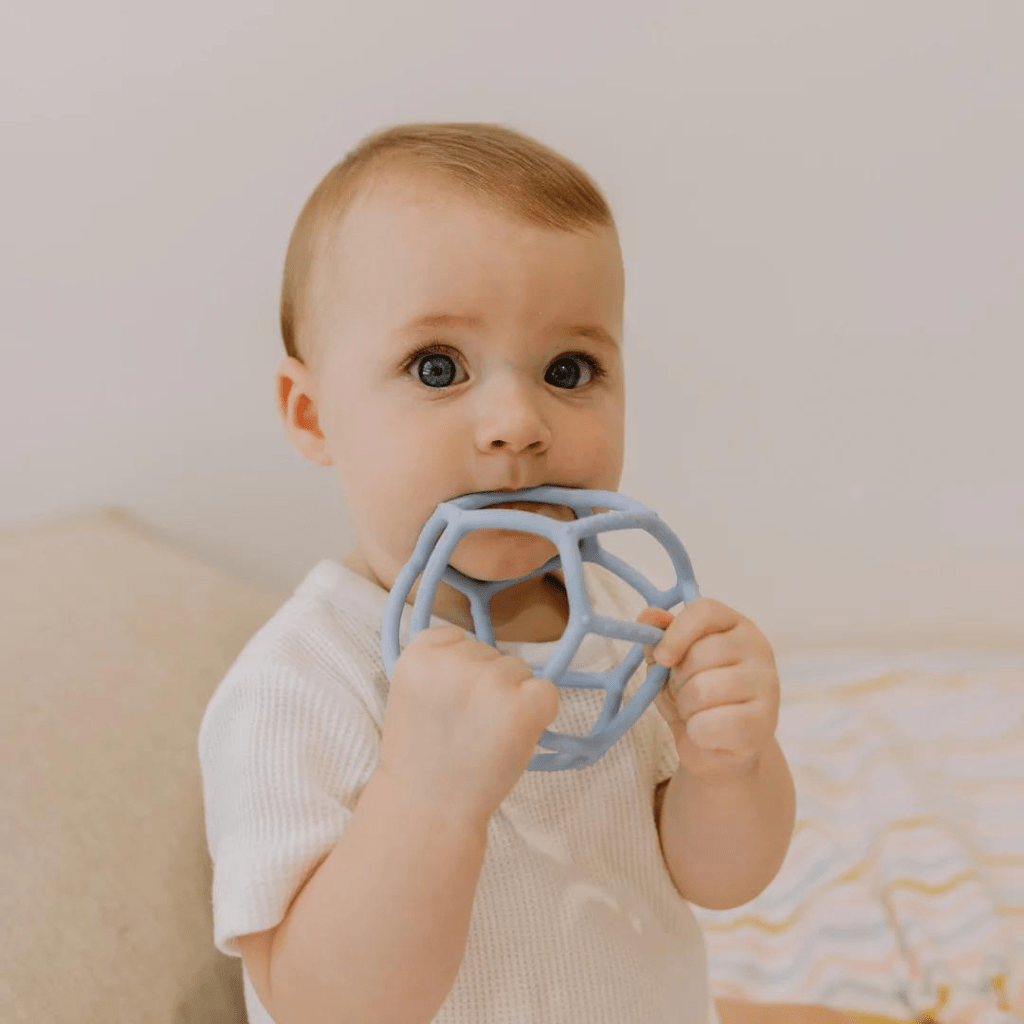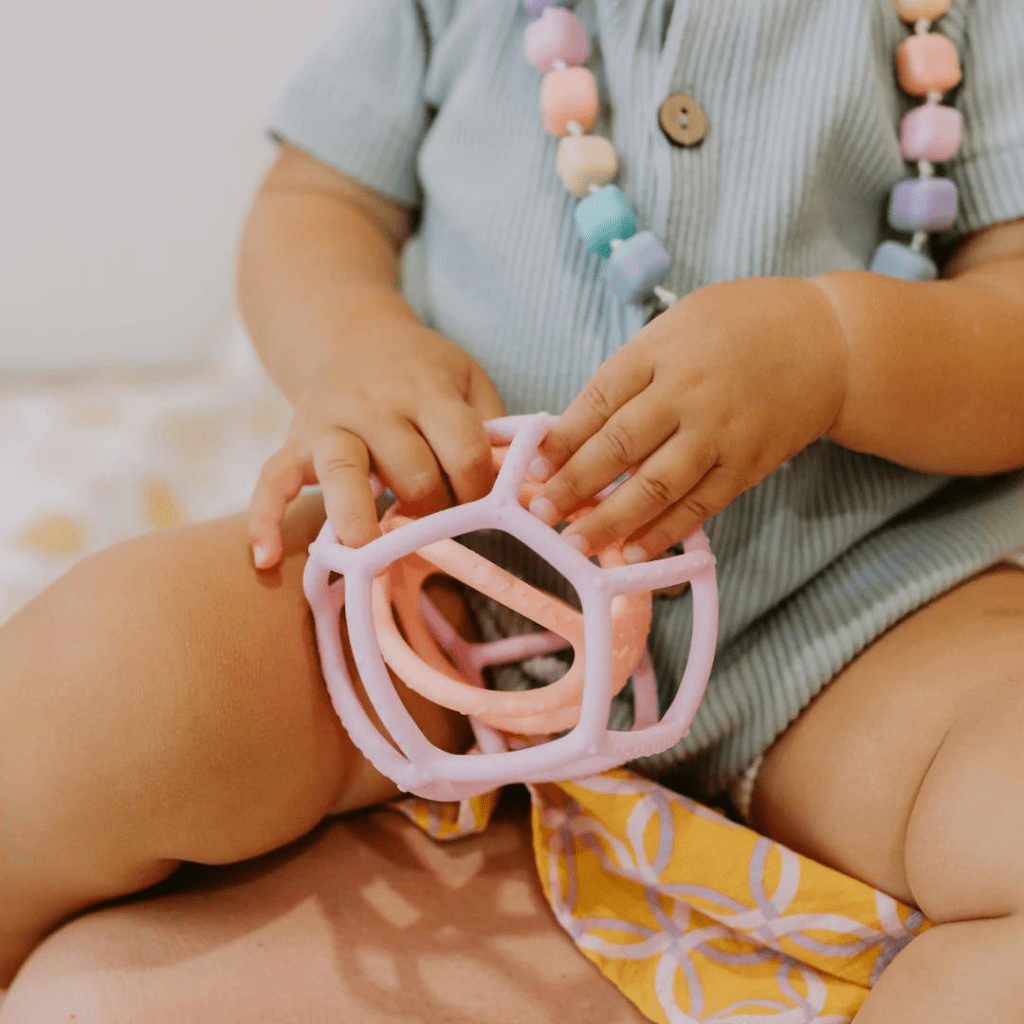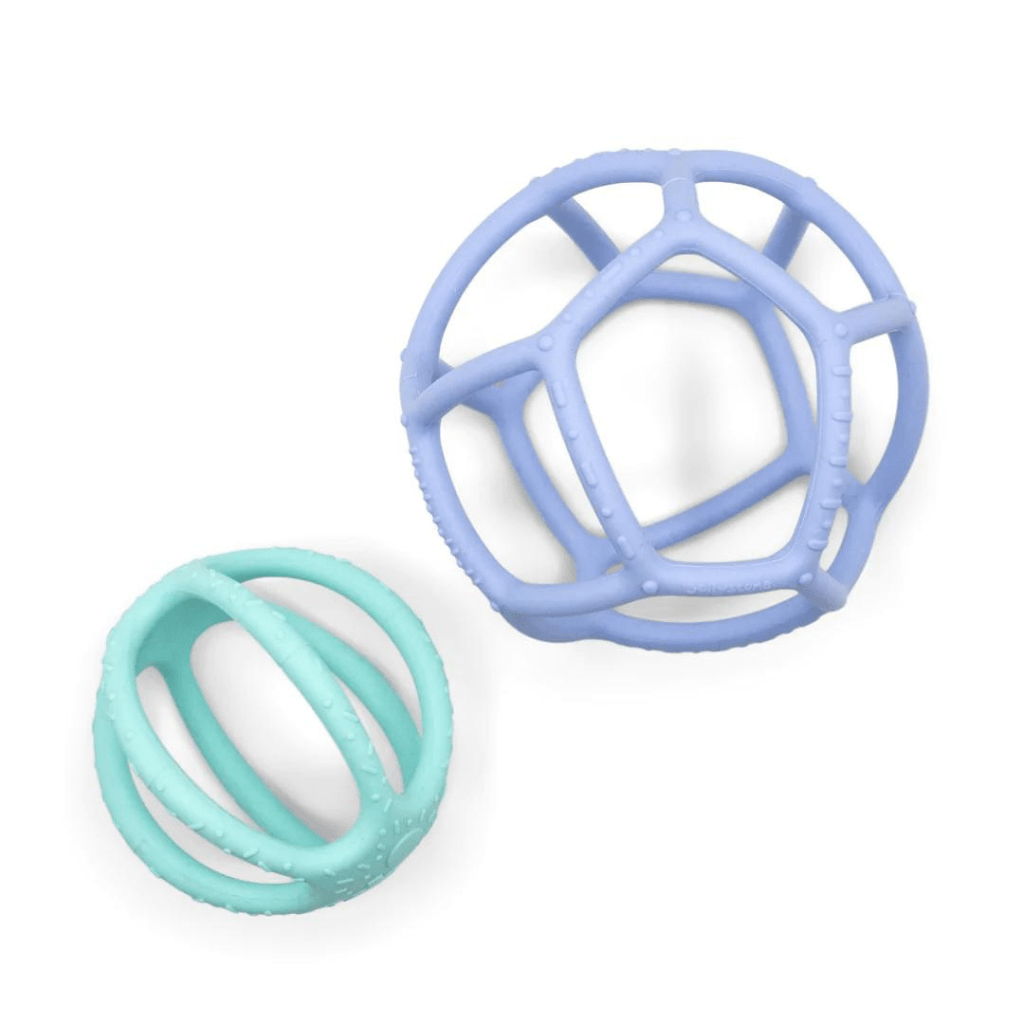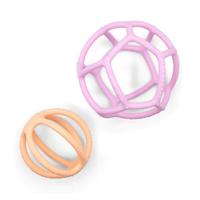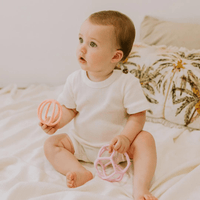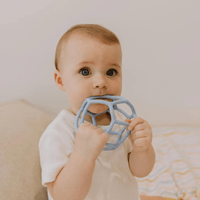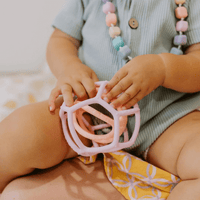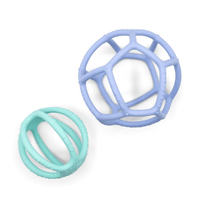 Description
It's the combo you've been waiting for! A Sensory Ball and Fidget Ball combined into one fabulous 2 Pack. 
Fidget Ball
Does your child have trouble sitting still? Jellystone's Fidget Ball is just what you need to calm their busy little mind and keep them entertained for hours!
The Fidget Ball is also a great stress reliever, aiding children to focus their attention and self-regulate their emotions. It's small, lightweight and discrete, so your child can slip into their pocket and keep it with them at all times.
Sensory Ball
Free from any nasty chemicals, the Sensory Ball is made from food-grade silicone so babies can chew on the soft, safe surface to soothe their aching gums. The open frame design allows them to easily grab the Sensory Ball and bring it to their mouths when any toothy troubles arise.  
Size
Fidget Ball: 7cm x 7cm x 7cm
Sensory Ball: 10cm x 10cm x 10cm 
Care
The Fidget Ball and Sensory Ball are super easy to clean; simply wash them in the dishwasher, steriliser or warm soapy water.