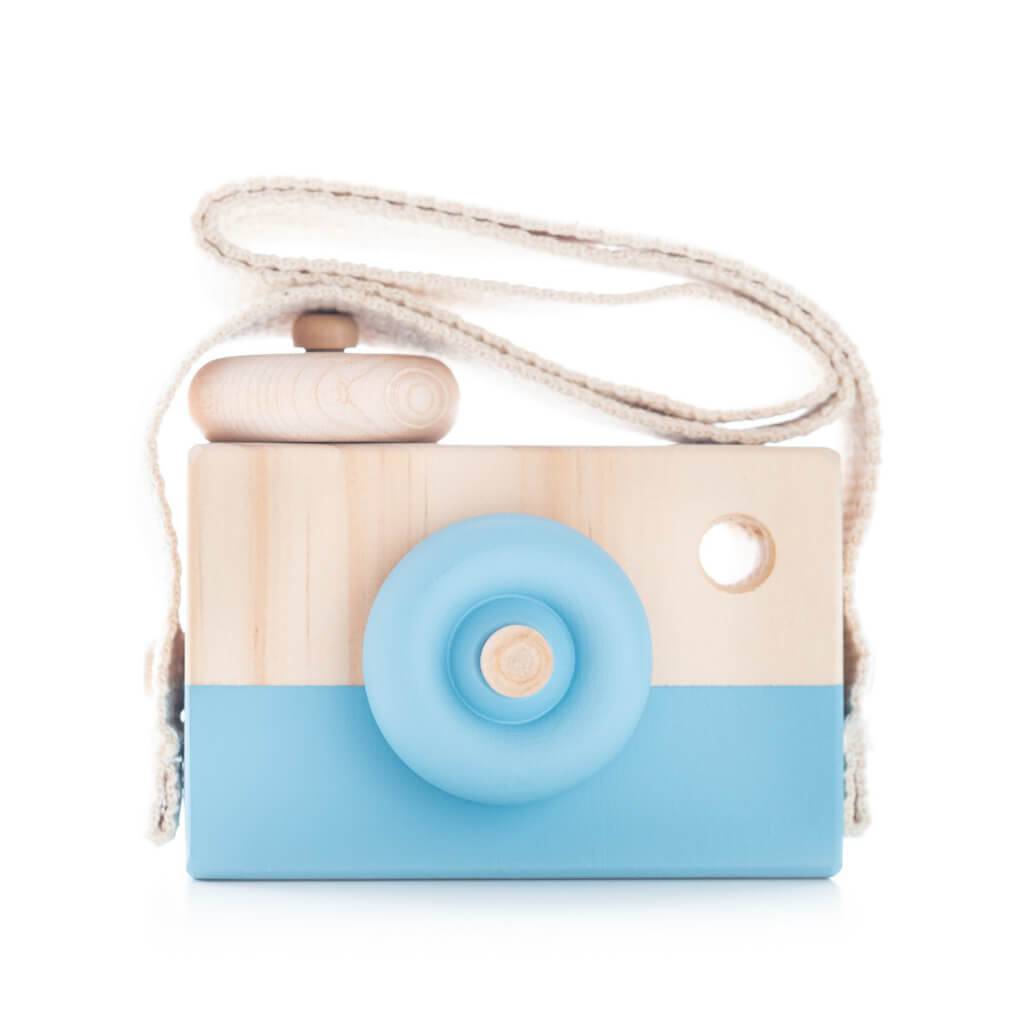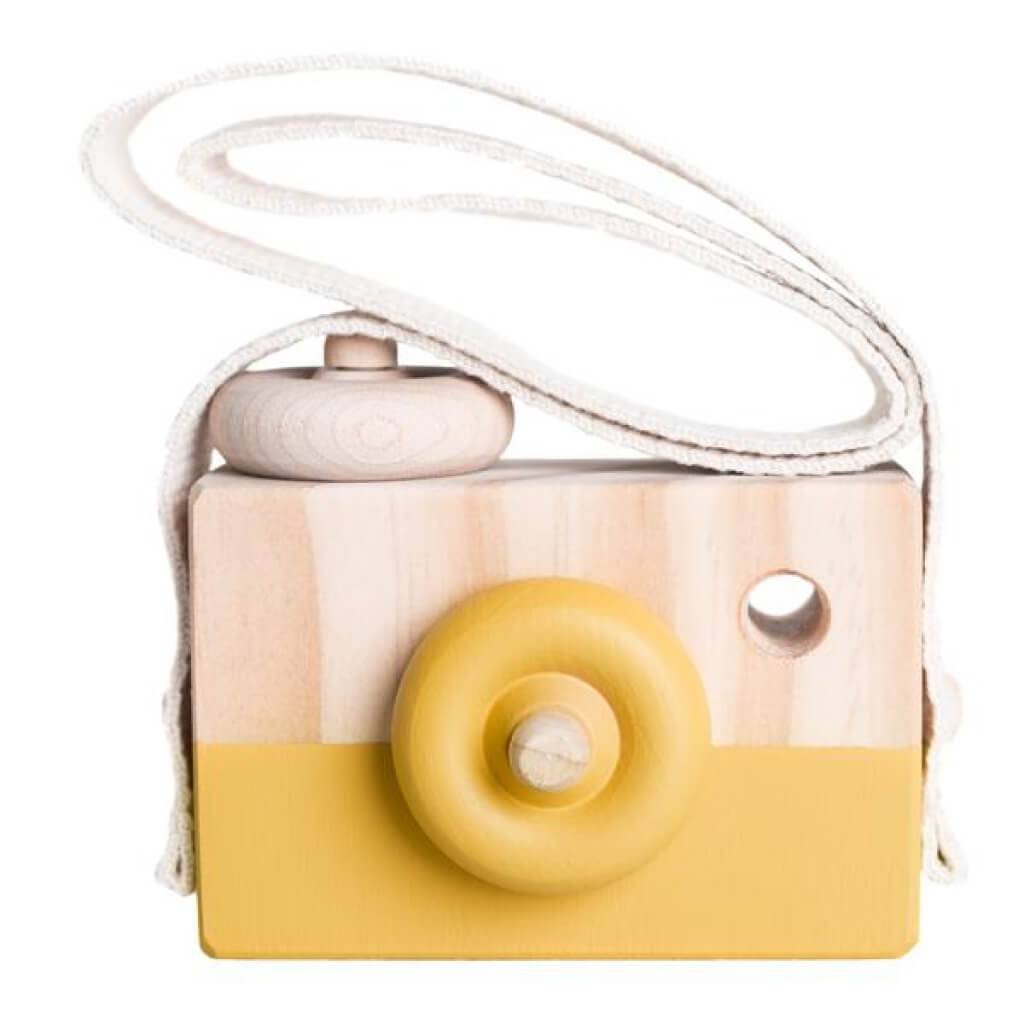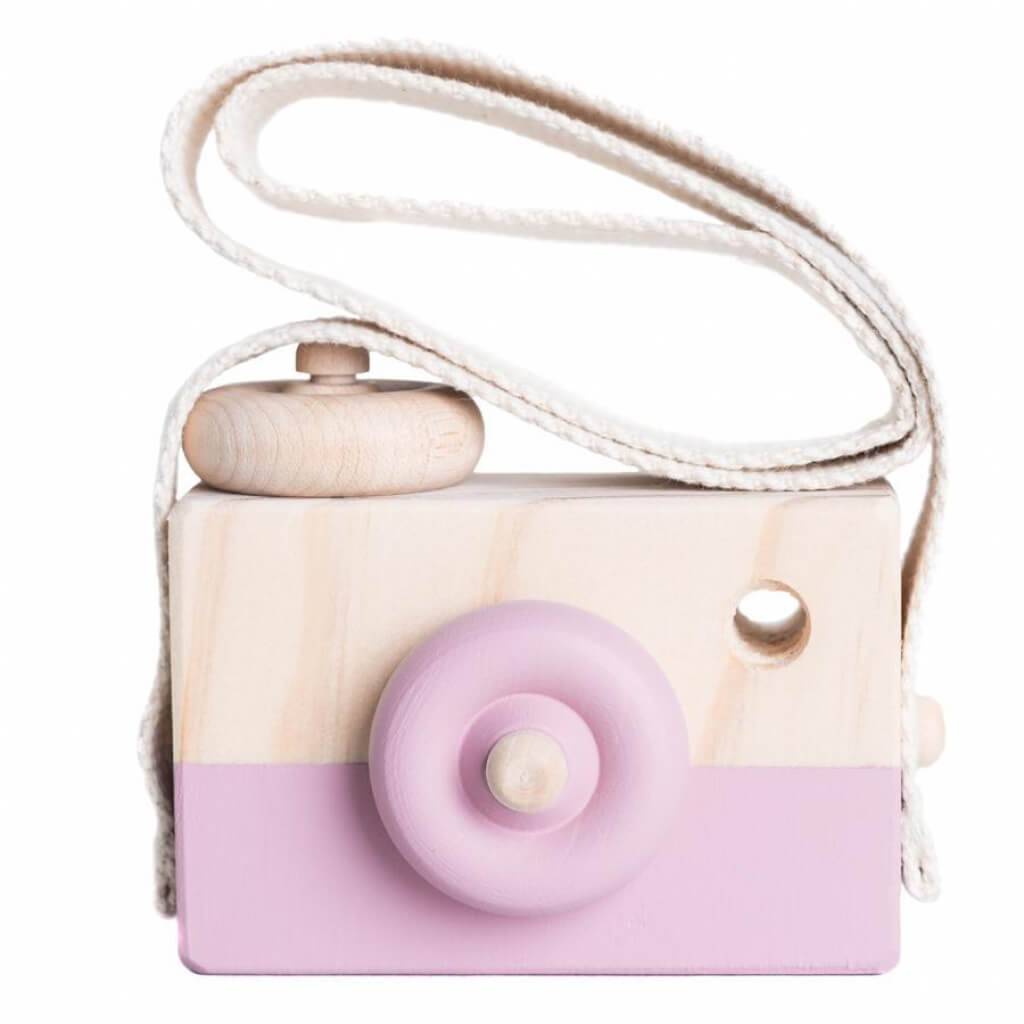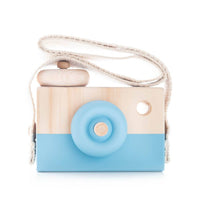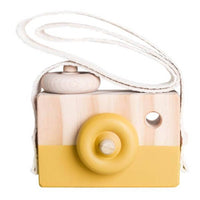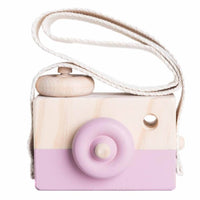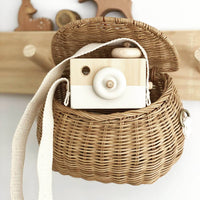 Description
This beautifully hand made wooden camera from Behind the trees is equipped with movable parts, a turnable mode dial, lens & a small view finder for your little adventurer to capture the world around them. Nourishing a child's imaginations with open ended natural play.
Naturally sourced pine timber creates these beautiful handmade toy cameras and non toxic paint is used & finished with a cotton strap for a soft finish.
The camera is sanded smooth and left unsealed for a raw and authentic feel.
All of the cameras are custom made just for you. They are hand painted; therefore slight variations may occur.
Please Note: this camera is for children aged 3 and up and is not to be used as a teether or a chew toy. Always monitor children while playing with toys. Overtime small parts can become a choking hazard.
Designed and made in Australia.