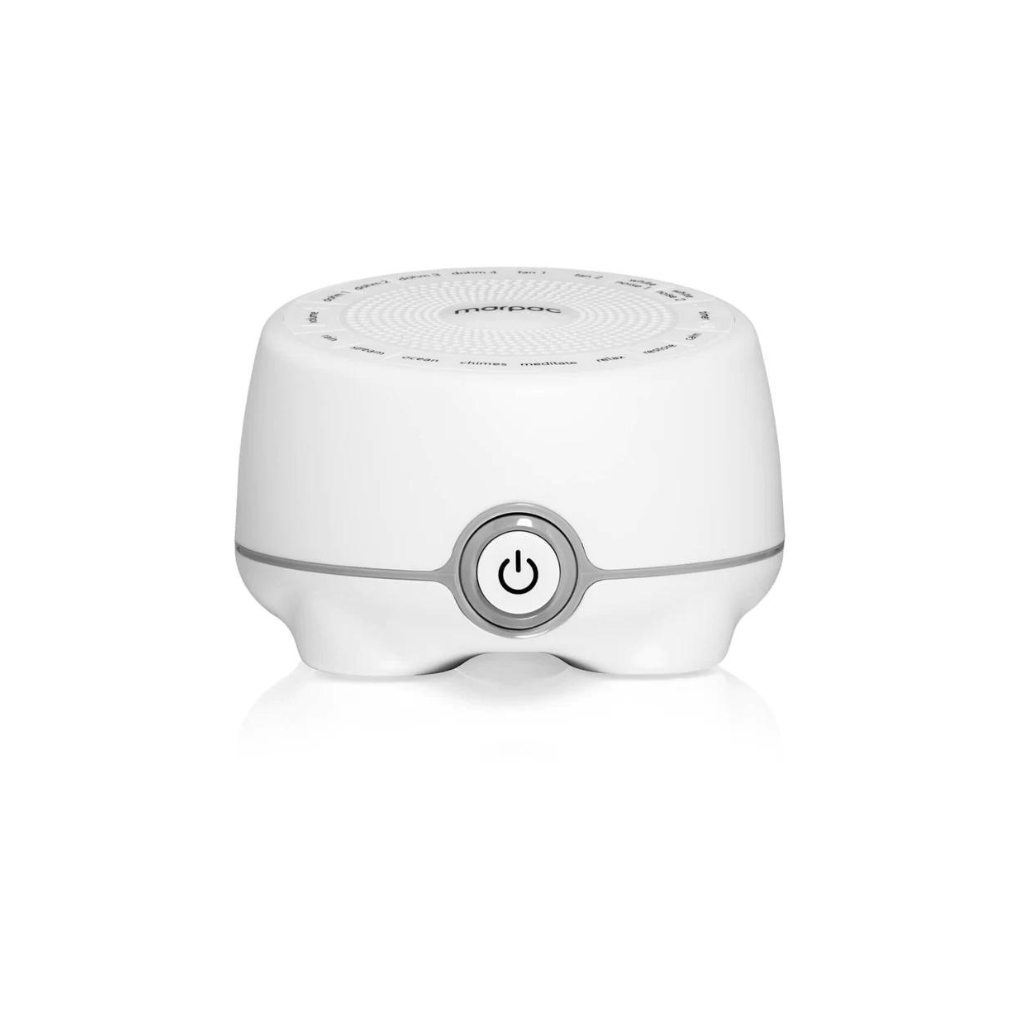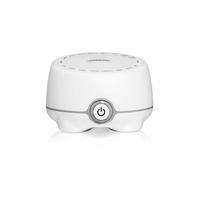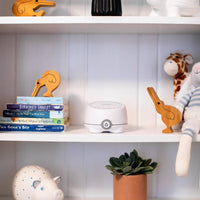 Description
Whether you prefer rain sounds, ocean waves, or the whoosh of a running fan, the Whish multi-sound machine has you covered!
Choose from 16 sound options, including four signature Dohm sounds, four high-quality white noise options, four relaxing nature recordings, or four signature sleep songs all composed in the key of ZZZ.
The Whish plays simple white noise or select melodies designed to relax the body and calm the mind. The digital recordings cancel out noises that may disturb or distract for improved sleep and concentration, making it the perfect sound machine for babies and adults alike. The handy 6-hour and 8-hour sleep timer settings ensure you have a full night of undisturbed sleep personalized to your waking schedule.
The robust volume control of the Whish white noise machine gives you complete control over your sleep environment and comes in a sleek and compact design, making it a perfect addition to your sleep routine.
Features

Masks background noises, for a better night's sleep
16 sound options, including Yogasleep's signature white noise
Timer options and robust volume control
Compact yet powerful
Uses a USB cord plug in - no batteries required
Sleeping is believing. For over 50 years, Yogasleep by Marpac has been the gold standard in white noise machines - read the reviews and you'll learn why. Backed by a one-year limited warranty.
Whish's sleek design fits in anywhere. You can even take your sleep environment with you to get better rest on the road. Let the noise-masking magic happen for a natural sleep aid, office privacy, baby soothing, tinnitus relief, respite from noisy snorers and unfamiliar hotel rooms, and a relaxing calming balm for barking dogs.
Size

15.5 x 9 x 17 cm
Weight: 590 grams

Material
ABS Plastic

Colour: White

Power: USB cord

Standards: UL Listed-U.S. & Canada