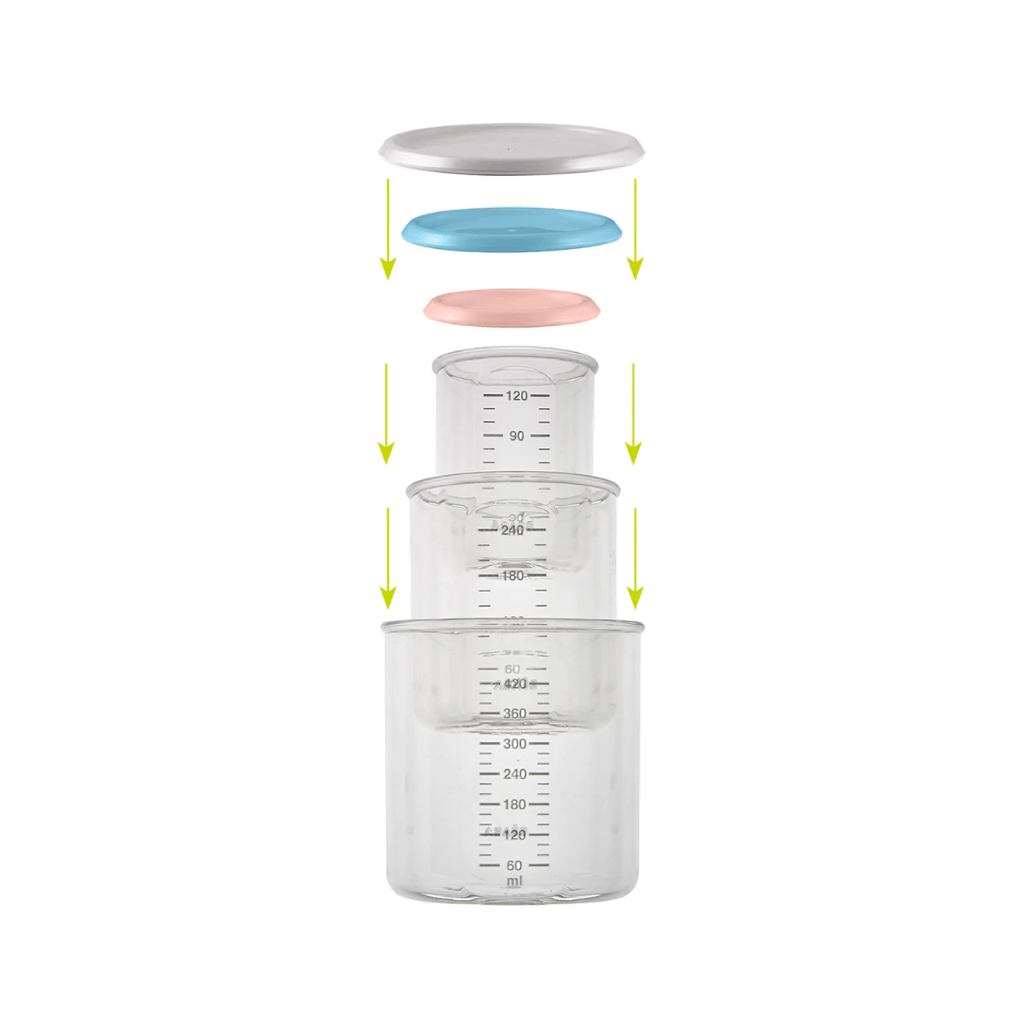 Description
Premium storage containers. Air-tight jars for little and big eaters. Practical for freezing, stackable and easy to store. Microwave and dishwasher safe. Use in Babycook® basket for reheating and defrosting. Transparent and easy reading graduation.
Features
Conservation jars
Practical for traveling or for everyday meals
Easy to clean
Stackable
Airtight seal preserving flavours and aromas
For use directly in the Babycook bowl for defrosting and reheating
Material
This is made from BPA-free copolyester and is microwave, dishwasher and freezer safe.
Care
Wash by hand or dishwasher