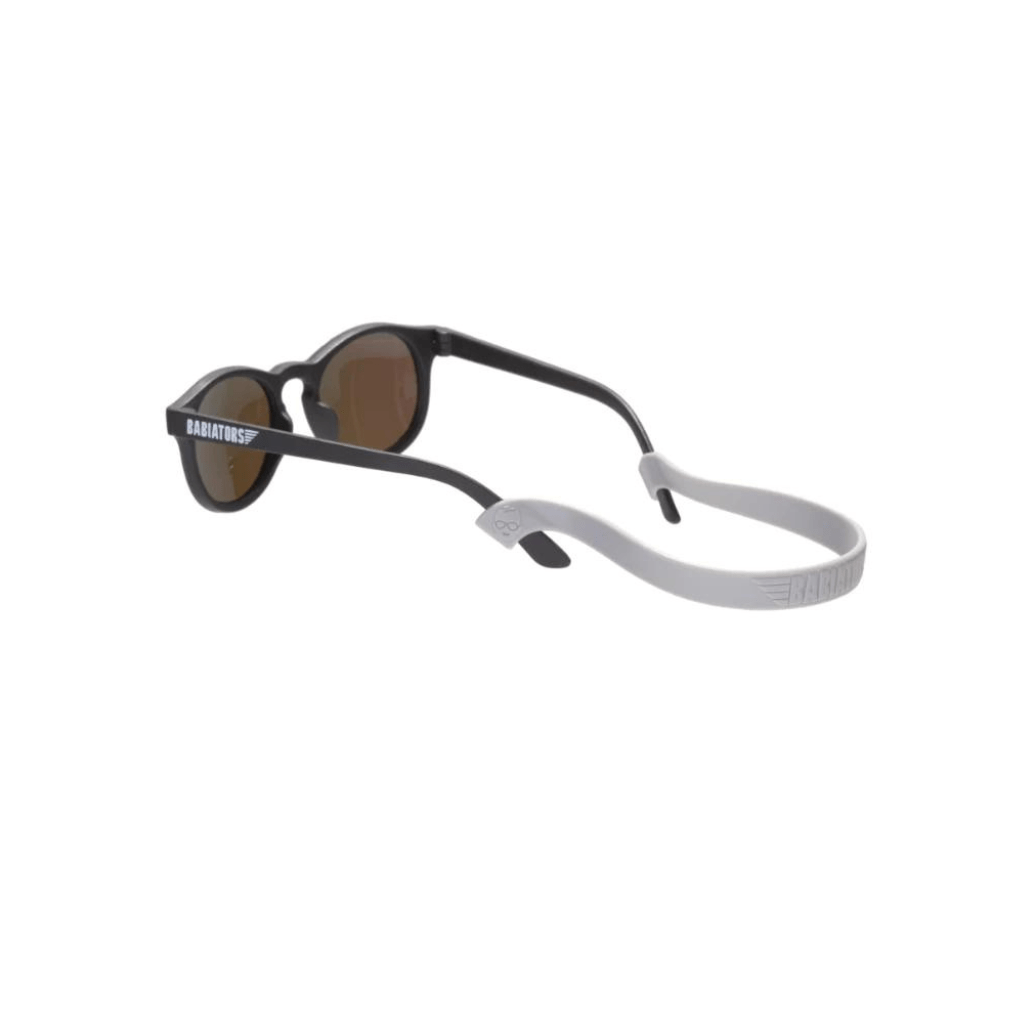 Description
Keep your Babiators safe and secure with this silicone strap.

The Silicone Strap attaches to the back of your little one's favourite Babiators to keep their shades from falling off, no matter where your adventures take you!

The strap is designed to assist your little one to not accidentally lose the sunnies.

For comfort and safety Babiators have designed the strap so it doesn't hold the glasses firmly on the face but rather just creates an element of extra support.

Recommended for Babiators sized 0-2 and 3-5.