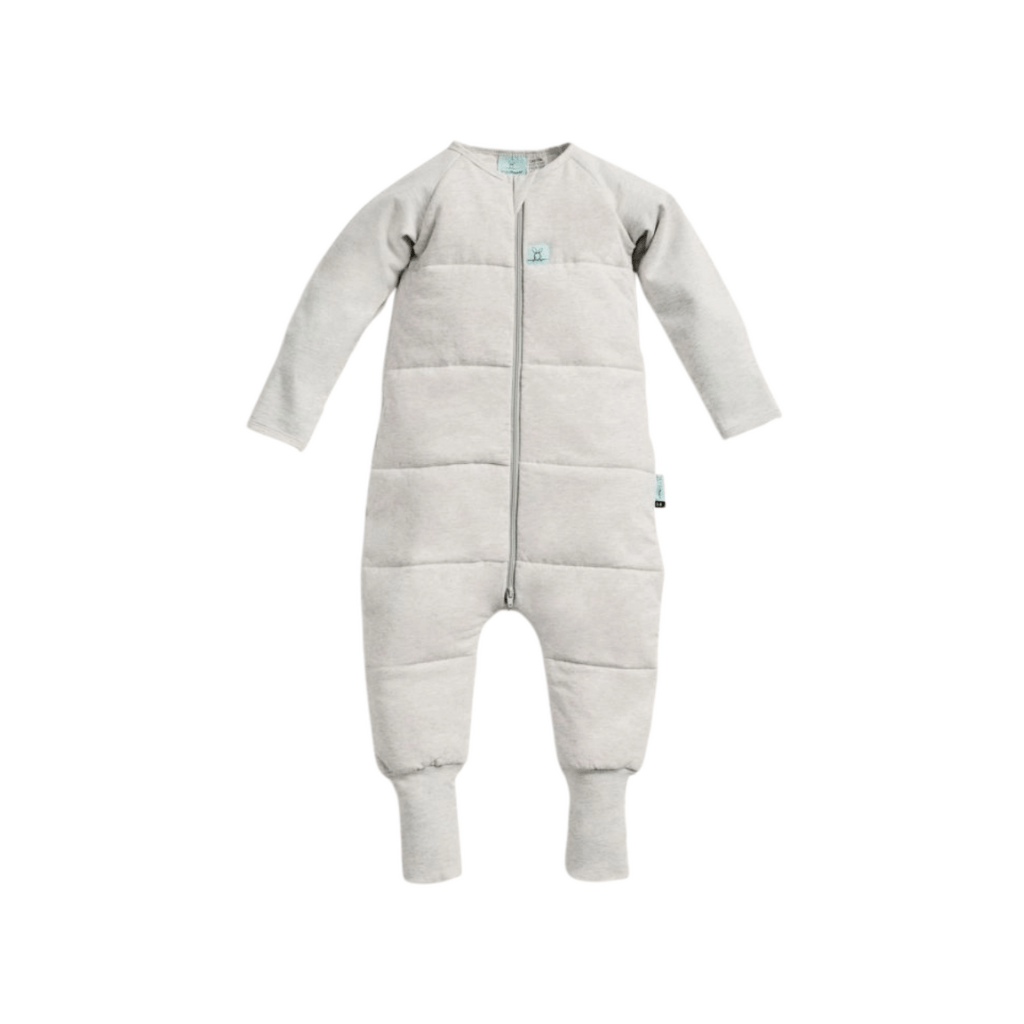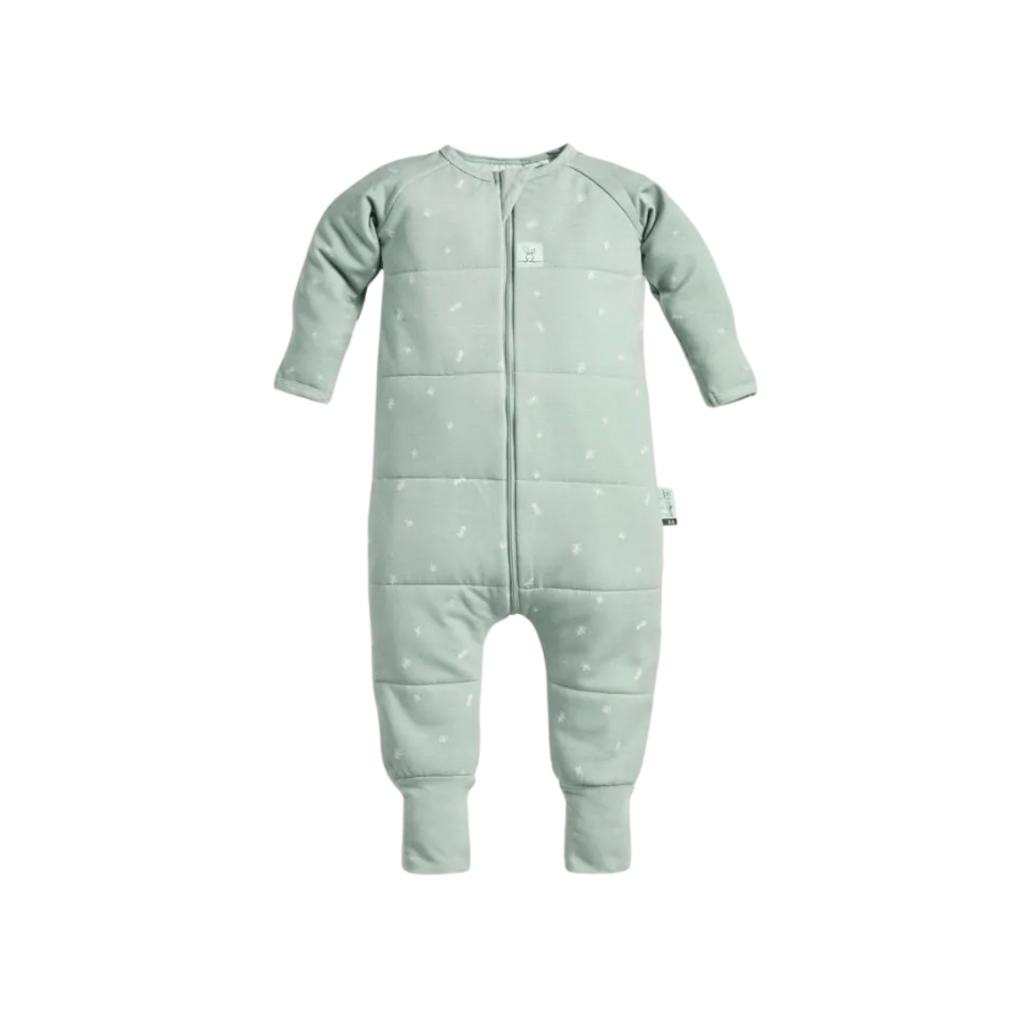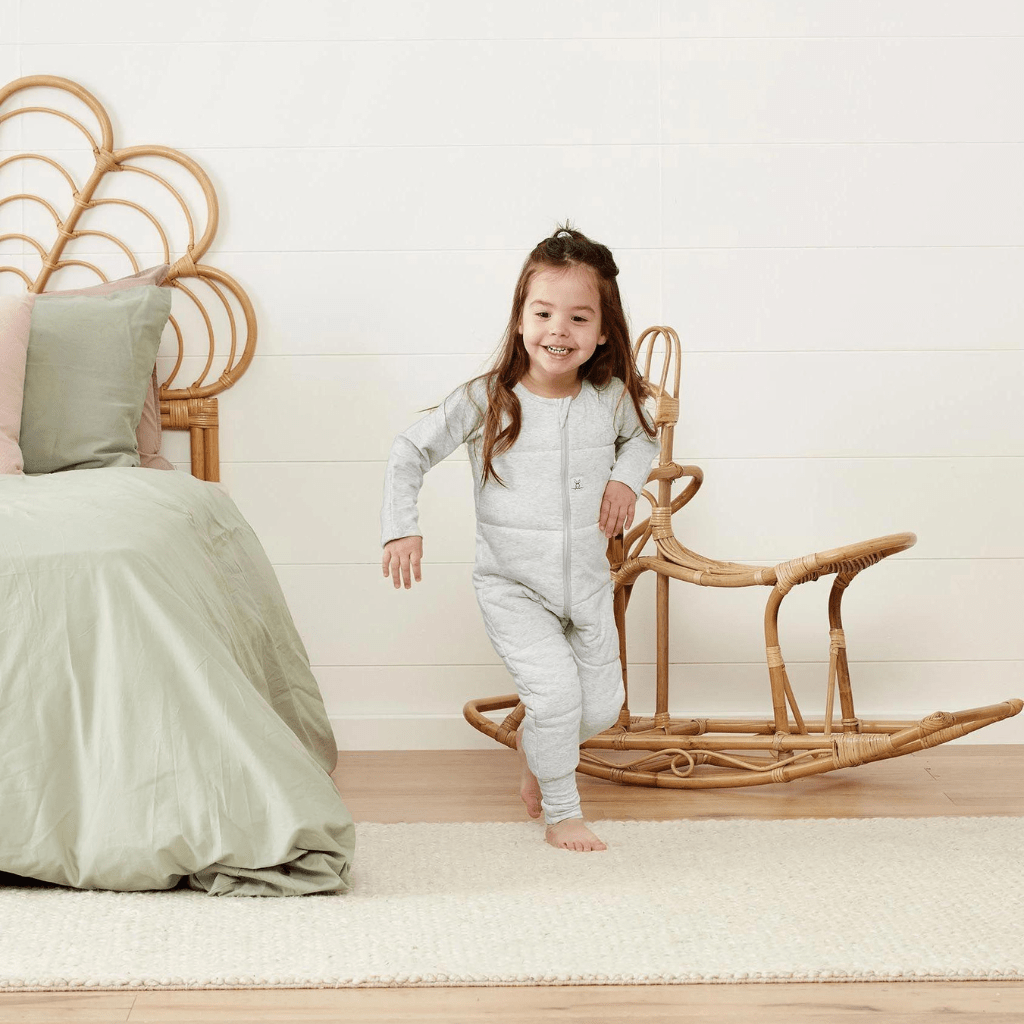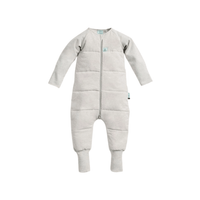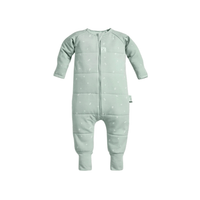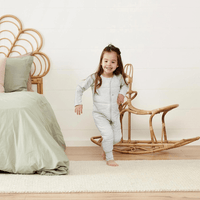 Description
The Sleep Onesie is a TOG-rated sleeping bag alternative, designed to be worn on its own during sleep or with a Layer/PJs underneath for warmth and comfort. These are the perfect option for toddlers or preschoolers transitioning into a big bed, sleepwalkers, kids who kick off their blankets, or little starfish who don't like the restriction of a sleeping bag. The Sleep Onesie is made from and filled with GOTS certified organic cotton that is non-toxic and gentle on irritable skin. The stretchy material allows your little one to move freely and stay comfortable for sleep. The 3-way zip configuration is helpful for overnight nappy changes or toilet trips, and foot cuffs add extra warmth for little toes.
The 3.5 TOG Sleep Onesie is our warmest winter onesie for your baby, toddler or child - perfect for keeping them warm overnight in winter, in rooms 14-21°C / 57-70°F. The 3.5 TOG rating means there is no need for additional blankets in the cot when using this product, making it a safe-sleep option. For older toddler and preschoolers who are 'blanket-training' in a big bed, the TOG rating will help keep them warm if they kick the blankets off during sleep. If using a 2.5 TOG or 3.5 TOG for blanket training, you can put a light blanket on top to prevent overheating as a suggestion. Parents can follow the FREE room thermometer and What to Wear guide provided with the product, to layer appropriately underneath to keep their child warm. Pairing this pouch with a TOG-rated layer, Bodywear or Pyjamas underneath, and you can also wear a pair of socks for extra foot warmth on chilly nights.
The Sleep Onesie meets all safety standards in Australia and New Zealand, is approved by the International Hip Dysplasia Institute as hip-friendly for growing hip joints, and reviewed by the Eczema Association of Australasia as a skin-friendly product. All ergoPouch fabrics are dyed with non-toxic water based dyes, and come in trend-driven prints and colours to suit any nursery. All prints are designed in-house.
Material
Body/Lining/Sleeves: 95% Organic Cotton / 5% Elastane
Filling: 100% Organic Cotton
Size

6-12M: Chest 27.5 cm, Length 74 cm.
12-24M: Chest 30.5 cm, Length 84 cm.
2-3Y: Chest 32 cm, Length 88 cm.
Care

Gentle cold wash, Low tumble dry, Moderately Hot Iron, Dry-cleanable, Do not use bleach-based stain removers on the garment.