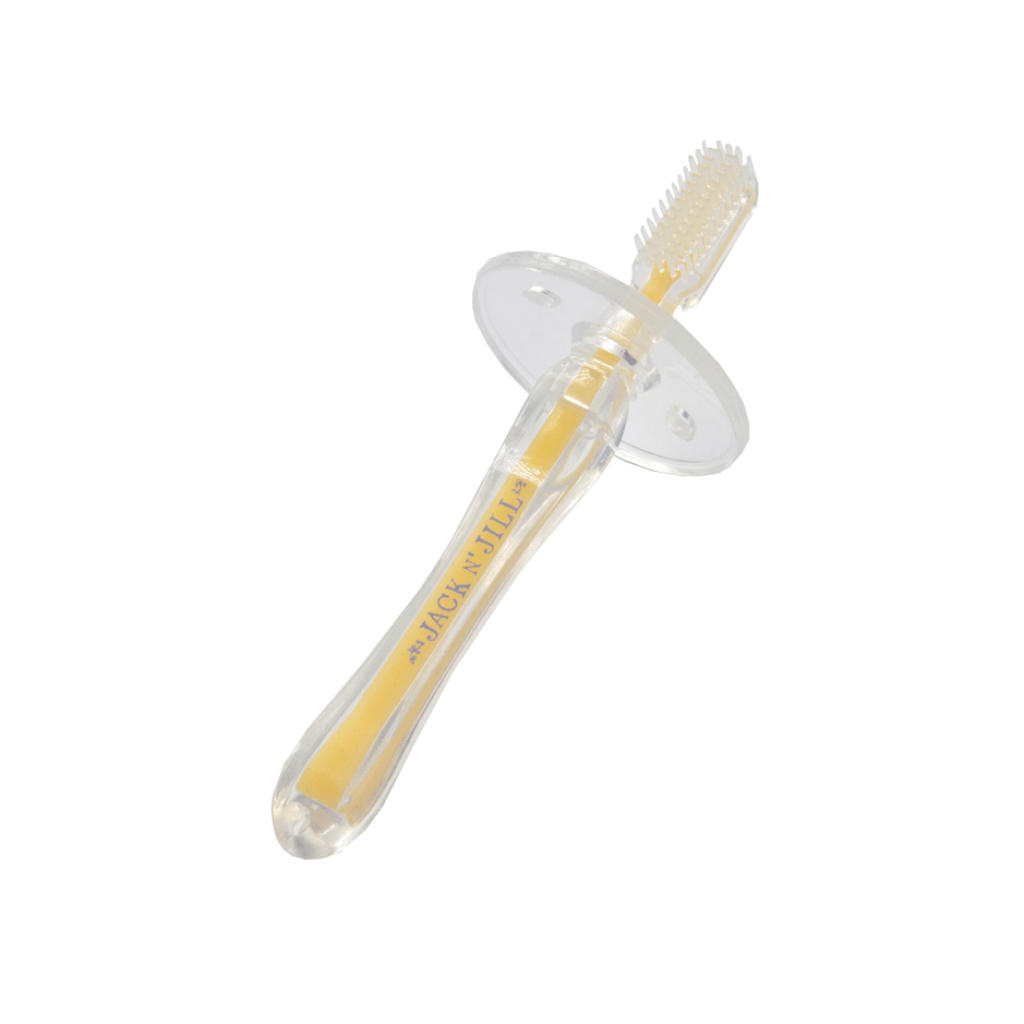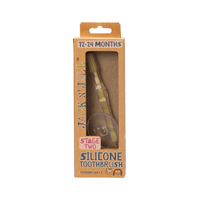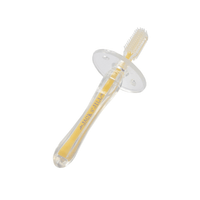 Description
Made from 100% Medical/Food grade silicone, this baby toothbrush has been designed for a simple and effective start towards good oral hygiene from first tooth.
It's a brilliant 'first toothbrush' which is easy to use, non-toxic and BPA Free.
This silicone toothbrush is gentle on tiny teeth and sensitive gums with a safety shield included to prevent choking.
Kids can start to learn to handle a toothbrush on their own (under supervision of course) - no doubt they will start to pull the toothbrush out of your hands as they become adventurous! Suitable for use with Jack N' Jill Natural Toothpaste and ideal for babies/children before side/rear teeth have come through.
Stage 2 suitable for approx. 12 - 24 months.
Material
100% medical/food grade silicone with plastic free. Even the packaging is biodegradable and made from corn - no plastic & eco-friendly!
BPA & PVC Free.