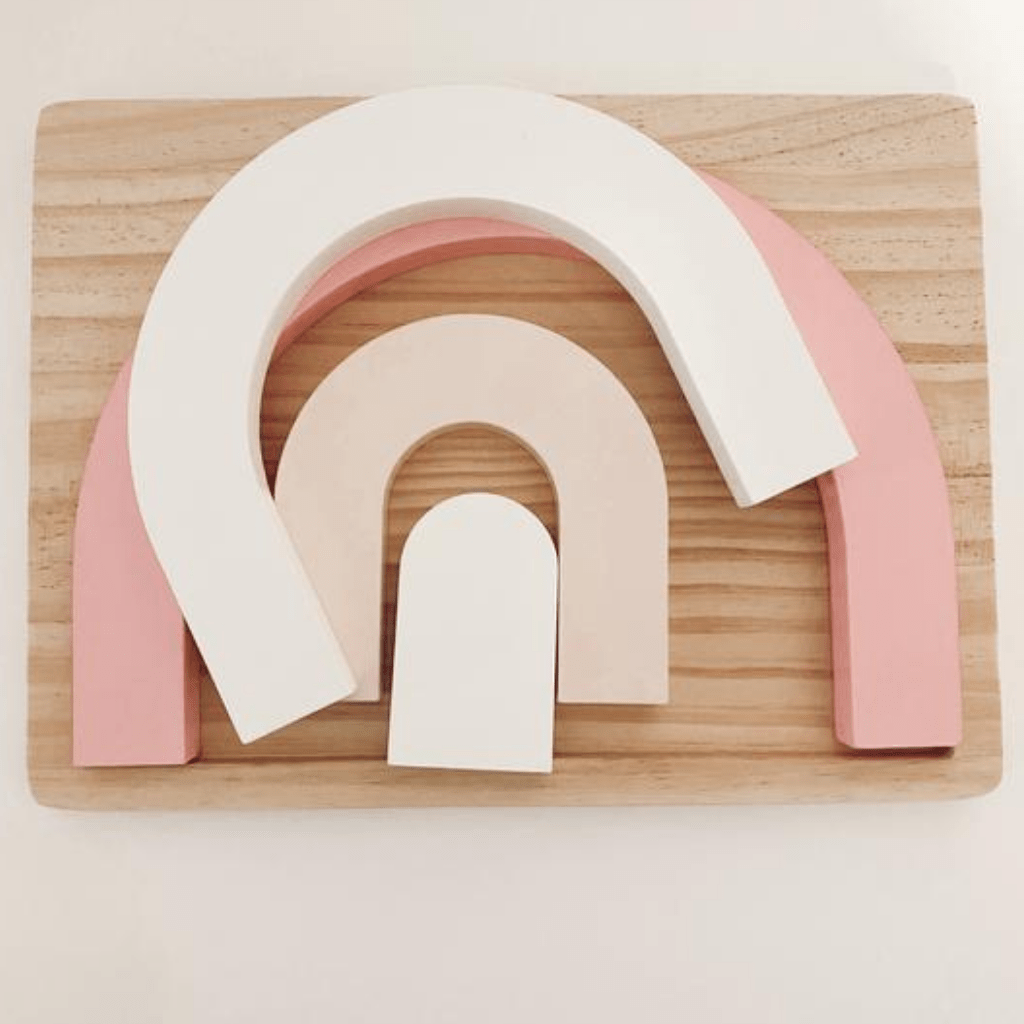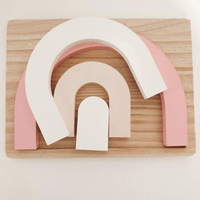 Description
Your little one will love this eco friendly, timeless natural wood rainbow puzzle. This toy will help your child learn important hand-eye coordination skills, as well as movement and grasping techniques.
Features
Measurements - 25cm x 19cm 
Suitable for a

ges 2+ 
L+L advise that toys be checked for damage or loose parts prior to use and recommend adult supervision during playtime. Not suitable for children 3 years and over who still have a tendency to put things in their mouth.