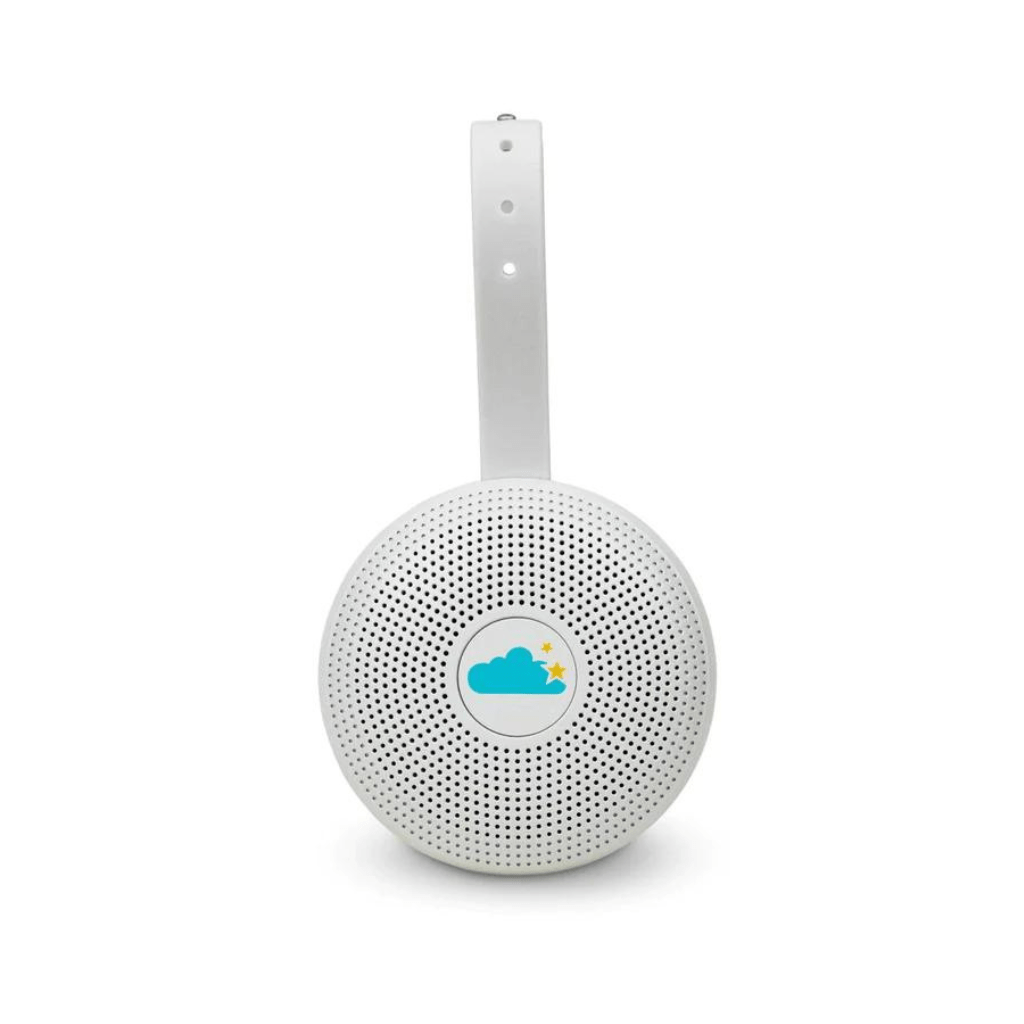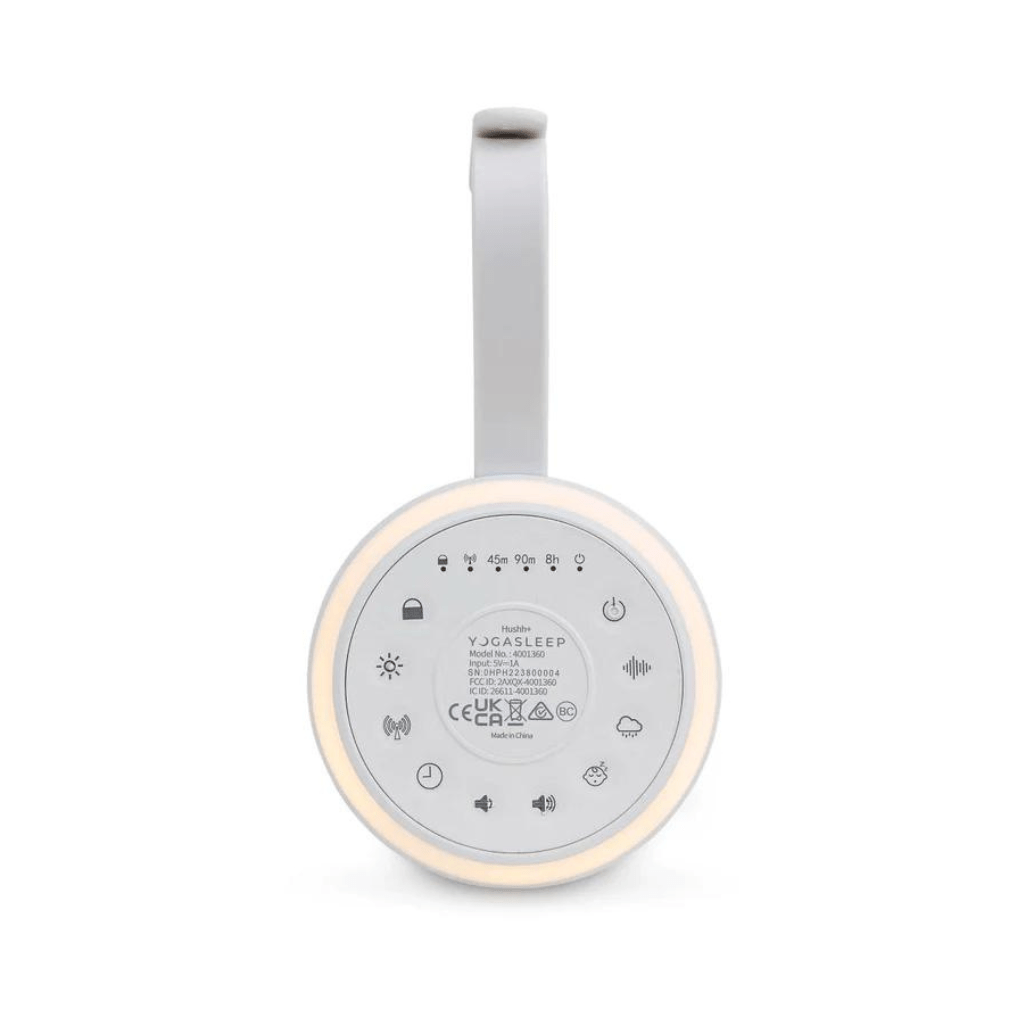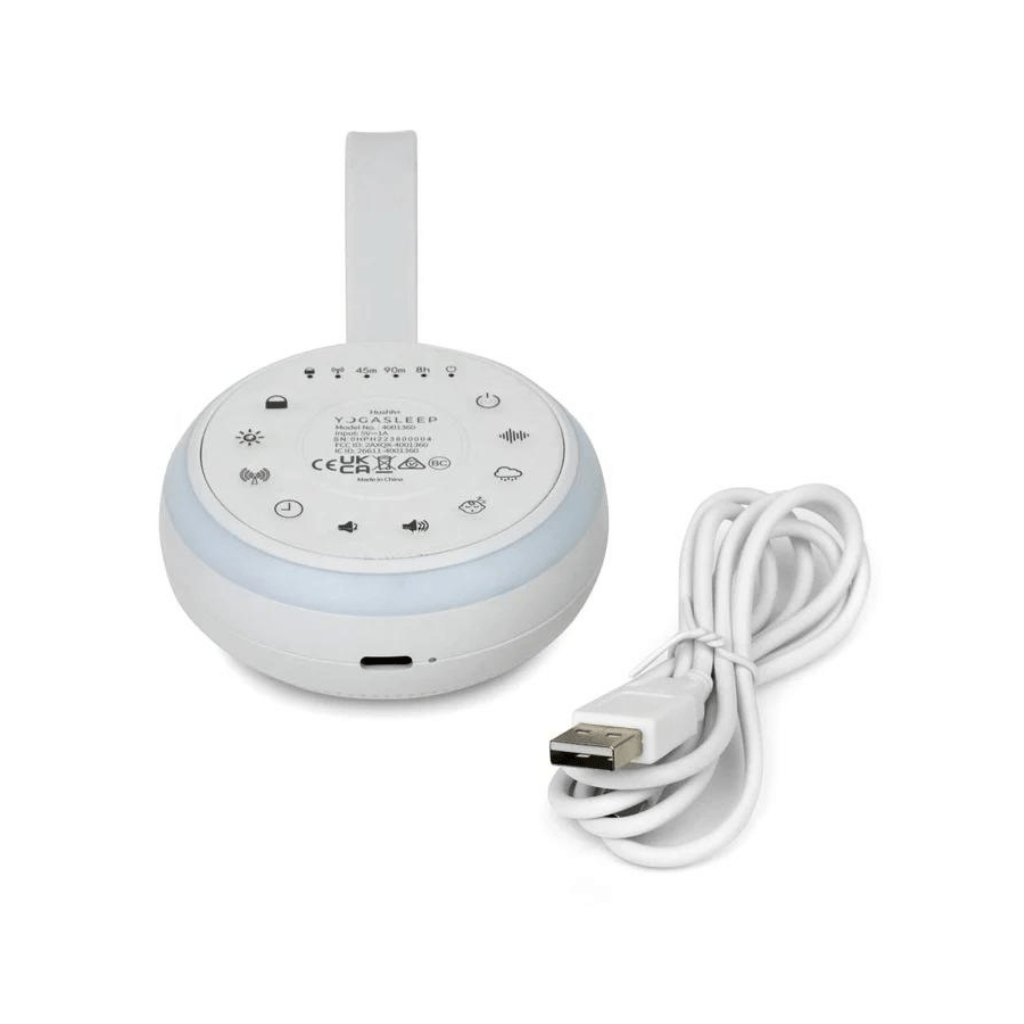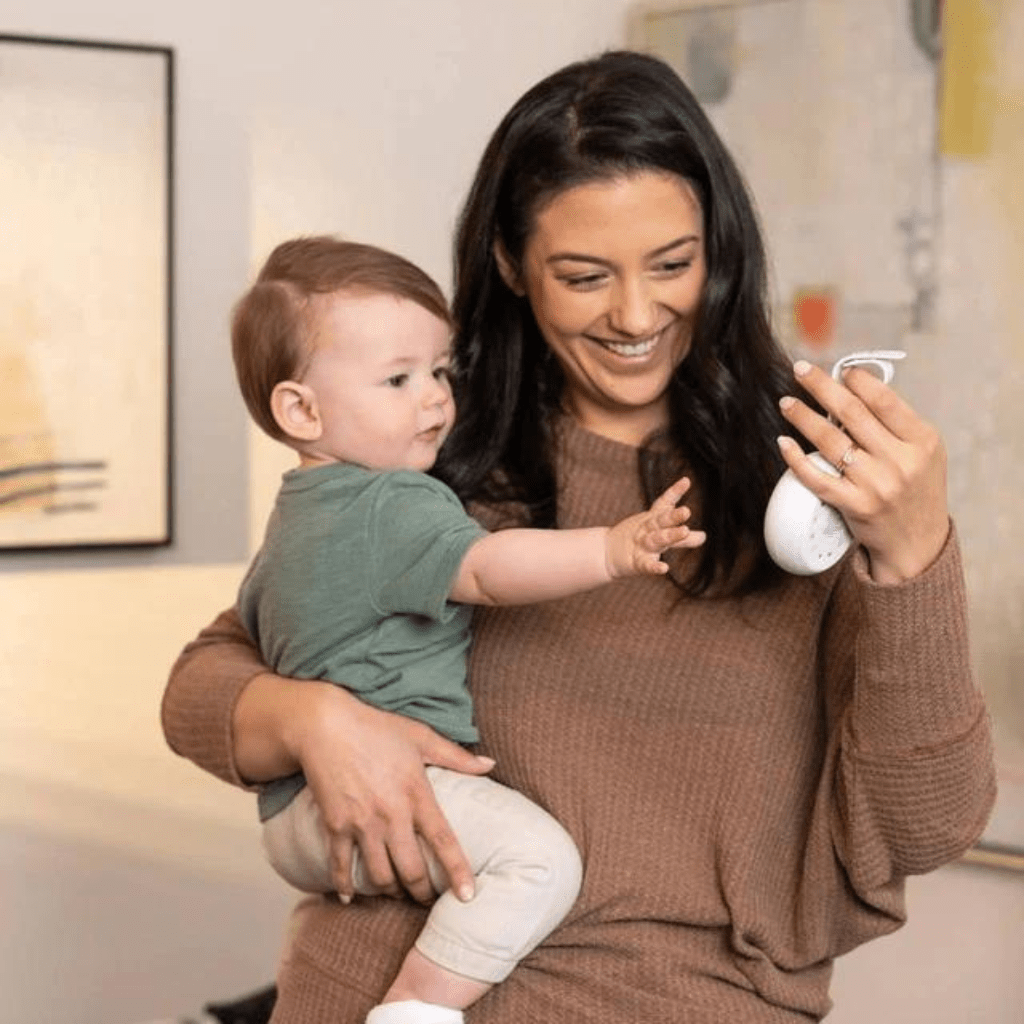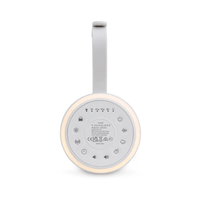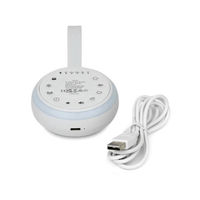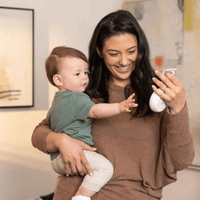 Description
PLEASE NOTE THIS ITEM IS ON PREORDER.

WE ARE EXPECTING OUR SHIPMENT TO ARRIVE BY EARLY OCTOBER.

PLEASE NOTE ANY ITEMS PURCHASED WITH A PREORDER WILL BE KEPT ON HOLD & SENT TOGETHER. IF YOU WOULD LIKE TO ORDER OTHER ITEMS WE SUGGEST DOING SO IN A SEPERATE ORDER AS WE WILL ONLY SEND YOUR ORDER WHEN ALL ITEMS ARE READY TO SHIP. 
With all the features of the original Hushh, plus even more sleep sounds, a wireless speaker, and a longer-lasting battery, the Hushh+ will lull your little one to sleep at home or on the go. Choose from 20 soothing sleep sounds or use the wireless speaker to create the perfect soundscape for a dreamy night's sleep anywhere. The adjustable amber night light provides gentle illumination without waking your little one. For added convenience and portability, the Hushh+ can be charged wirelessly, and the long-lasting battery offers uninterrupted soothing throughout the entire night. With a sleek, water- and dust-resistant design and an adjustable silicone strap, the Hushh+ makes it easy for baby to get the sleep they need, no matter where they are.

Features
20 Sounds: White Noise (including our signature Dohm Sound), Nature Sounds, Lullabies
Wireless speaker is perfect for listening to music, podcasts, audiobooks, and additional background sounds
Volume Control
Adjustable, Warm LED Night Light
Battery lasts 20 hours and charges wirelessly or through USB
Play continuously or set the sleep timer for 45 min, 90 min, or 8 hours
Child Lock prevents little hands from pressing buttons and changing settings
Stylish and durable build is water- and dust-resistant
Silicone Adjustable Strap Included
Compatible with Hushh Travel Case (not included), 5VDC USB Power Adapter (not included), and Wireless Charger (not included)