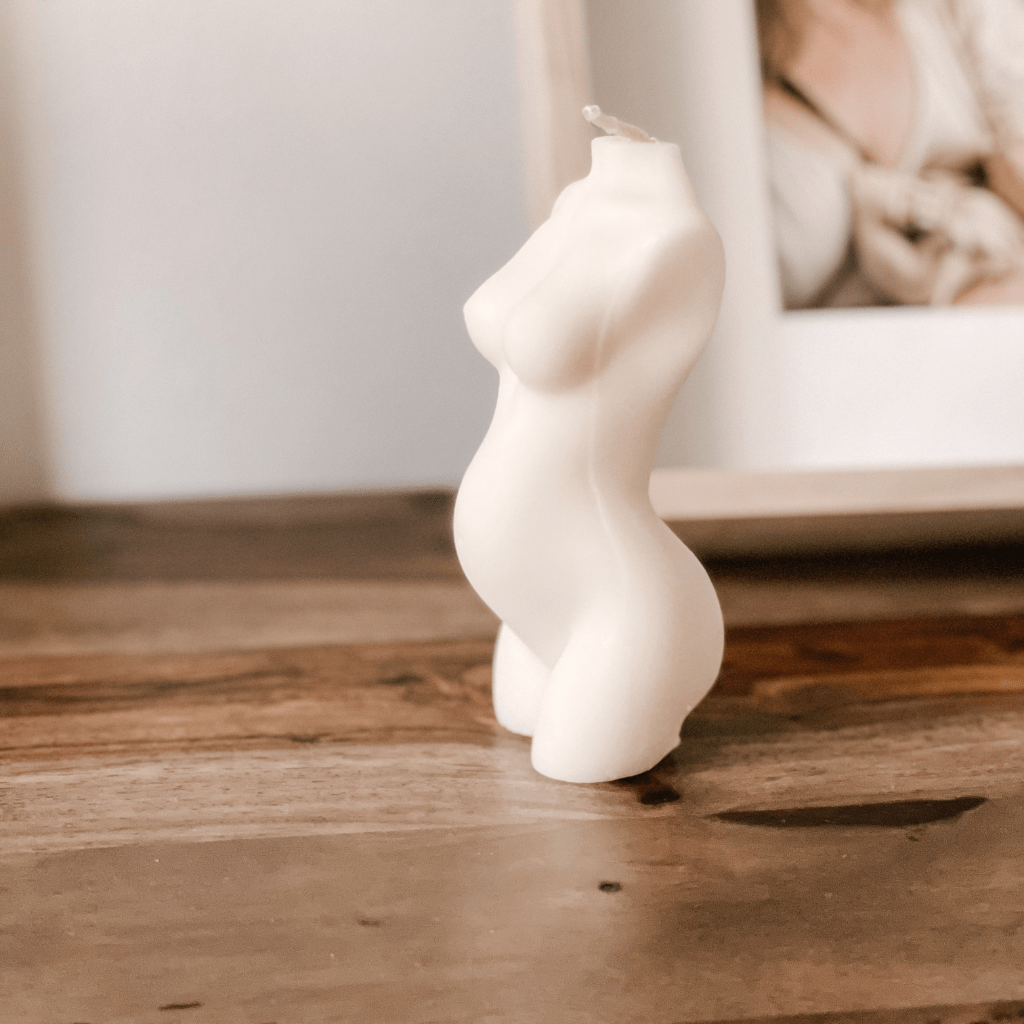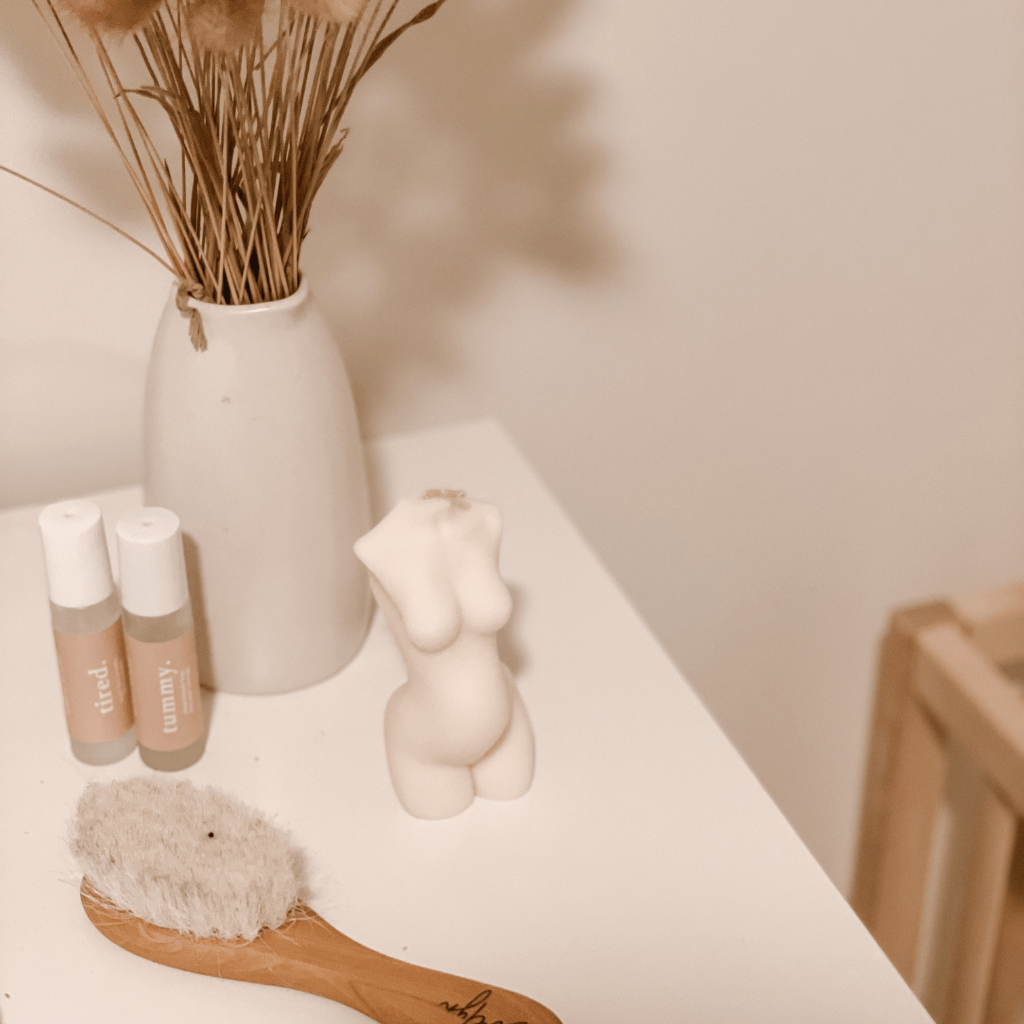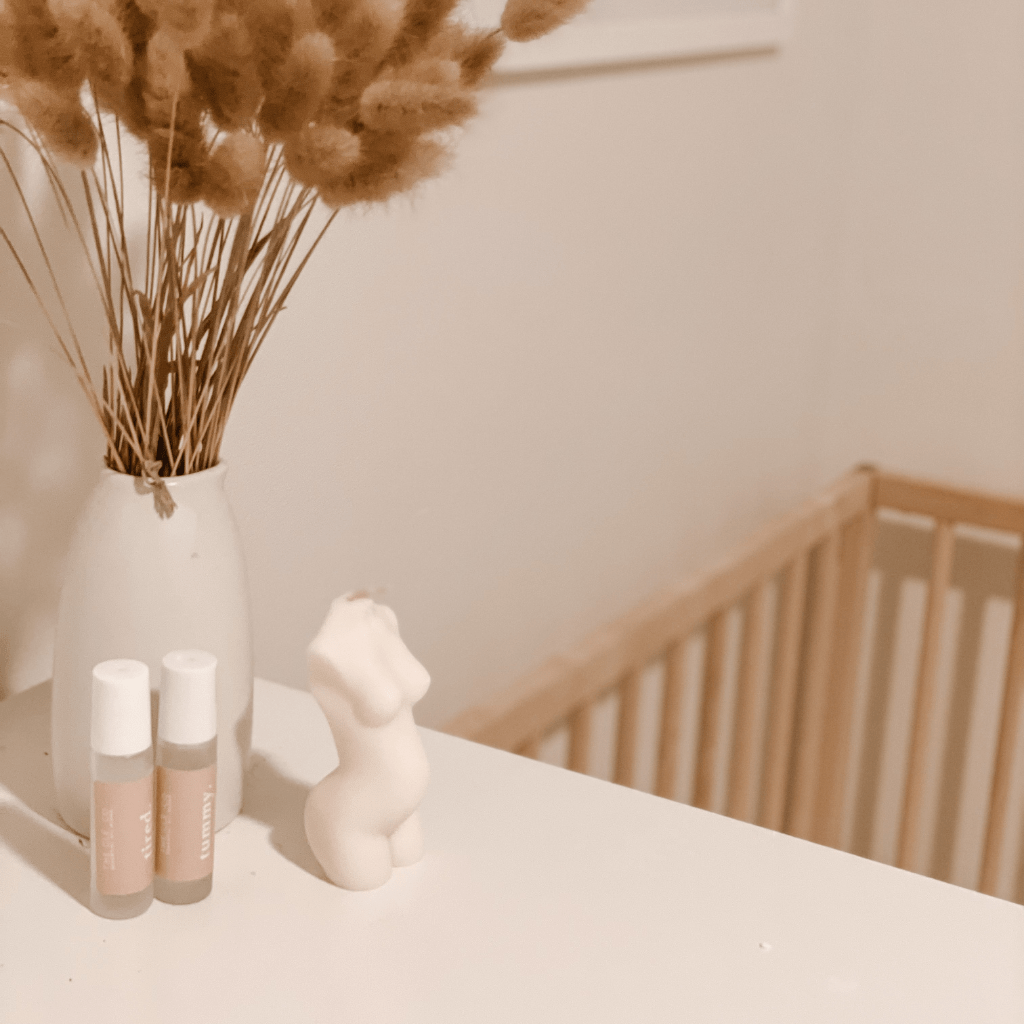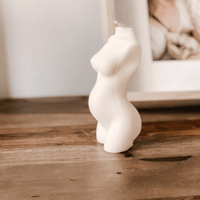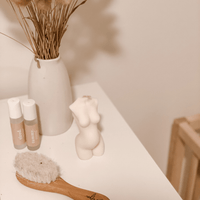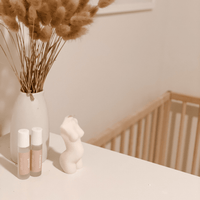 Description
Beautiful hand-poured pregnant female body candles to treat yourself, or a perfect gift for expecting mothers.

Made from natural soy wax with zero fragrance that won't upset an expectant mothers nose.
Materials
Natural soy wax. No added dyes.
Size
9cm

Packaging: all packaging is either reused or recyclable.

Due to their size and the natural soy wax used, the candles have a short burn time.

This candle should be burnt on a dish or container that has the capacity to hold the melted wax (90ml).

As all of our products are hand poured and crafted, slight imperfections are to be expected. Each one of these ladies is an individual who has been made with love.

Please note, variances in the colour and texture of the candle are to be expected when working with 100% soy wax. You may notice your ladies lightening in colour over time, eventually changing from the original creamy colour to a white. This is called frosting, and is very normal in 100% soy wax products.