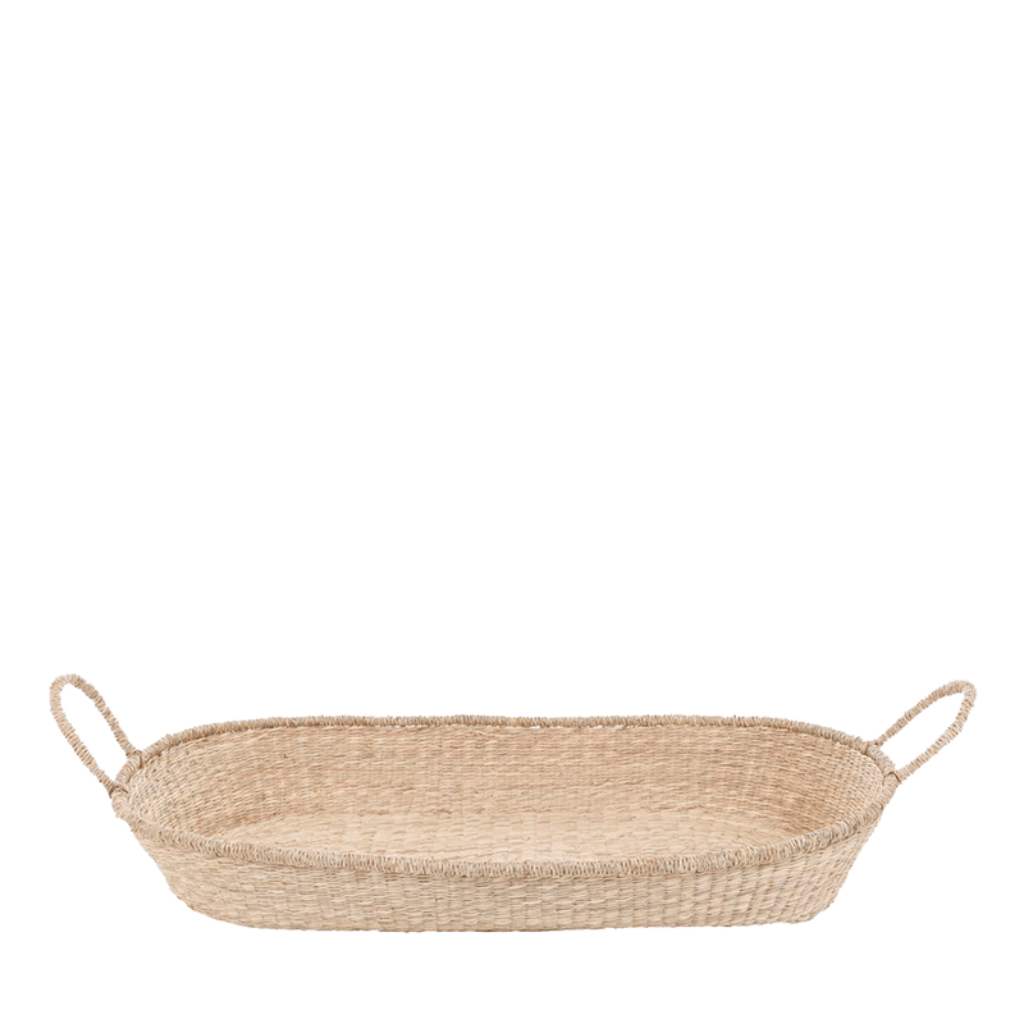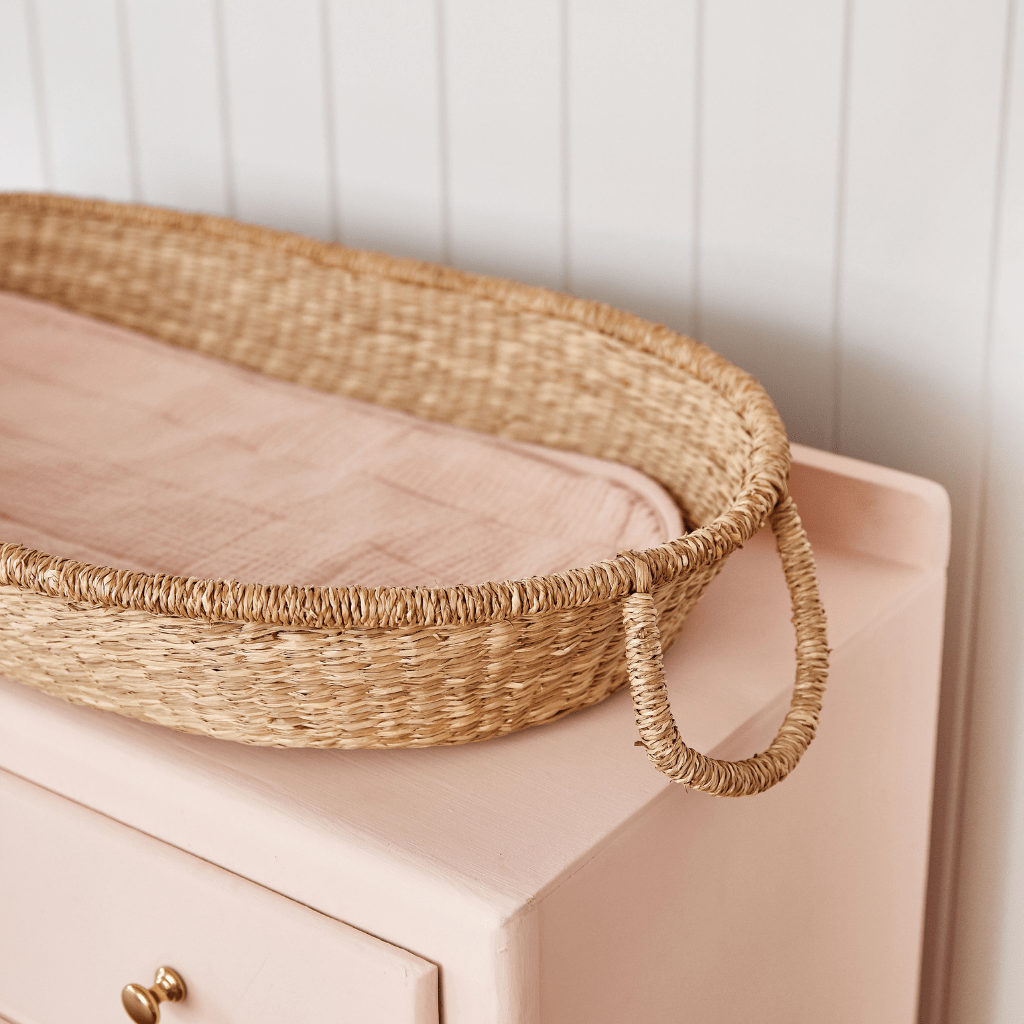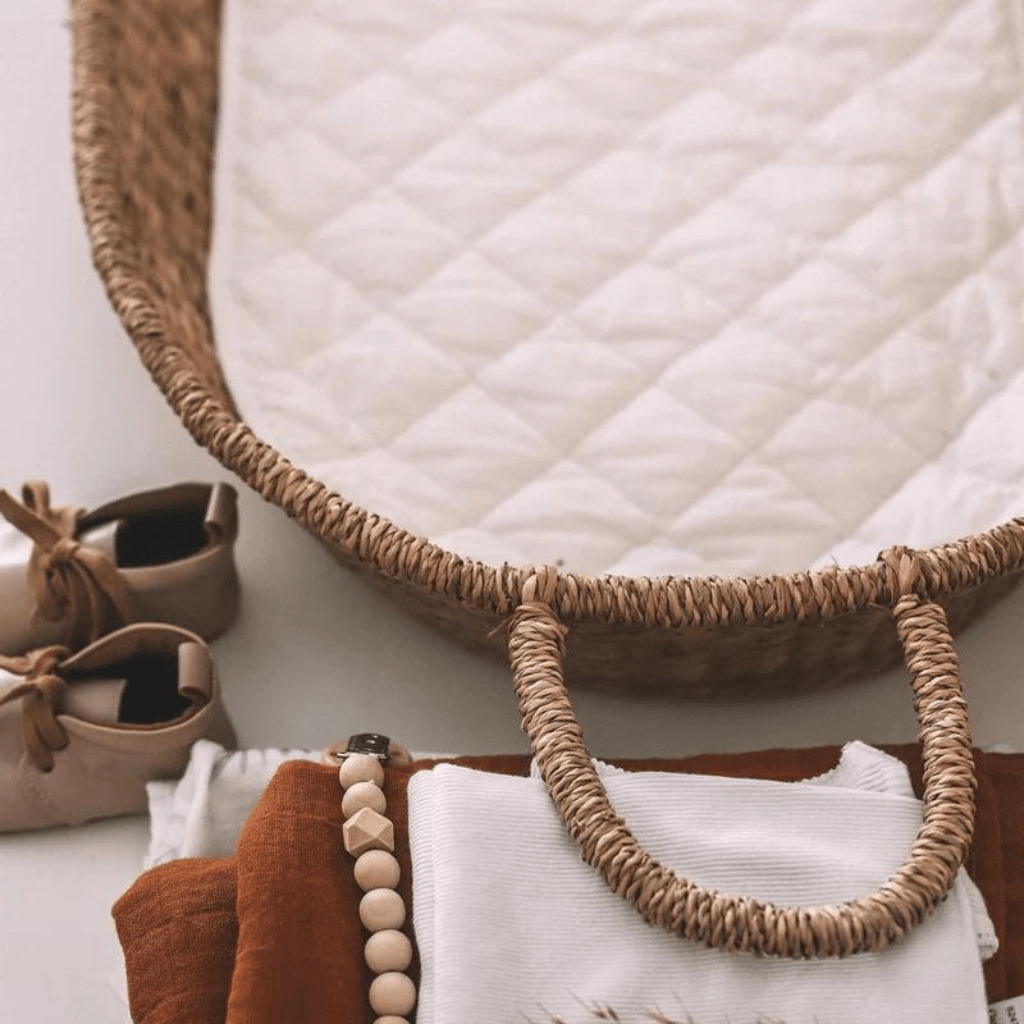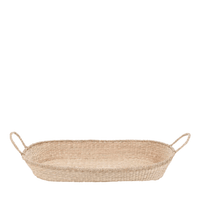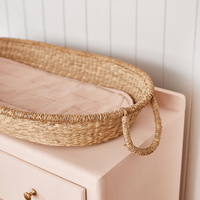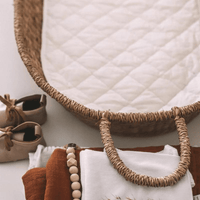 Description
The Nyla Basket by Ollie Ella is a fresh take on a traditional changing mat. Handwoven using the soft natural fibres of seagrass, the Nyla basket can be used after your little one has outgrown it, as a toy storage or as a display basket.

Don't forget, no changing basket is complete without a touch of cushioning! Add one of the Ollie Ella best-selling Cotton Inserts or Luxe Organic Cotton Liners.

Note: Bulky Good - Additional shipping fee applies
Features
Handwoven with love using soft, natural Seagrass

Goes great with our organic cotton insert
Size
70cm x 30cm. Max weight limit: 8kg
Please be aware that this item falls under our Bulky Goods Shipping policy and custom shipping rates depending on your location, do apply.